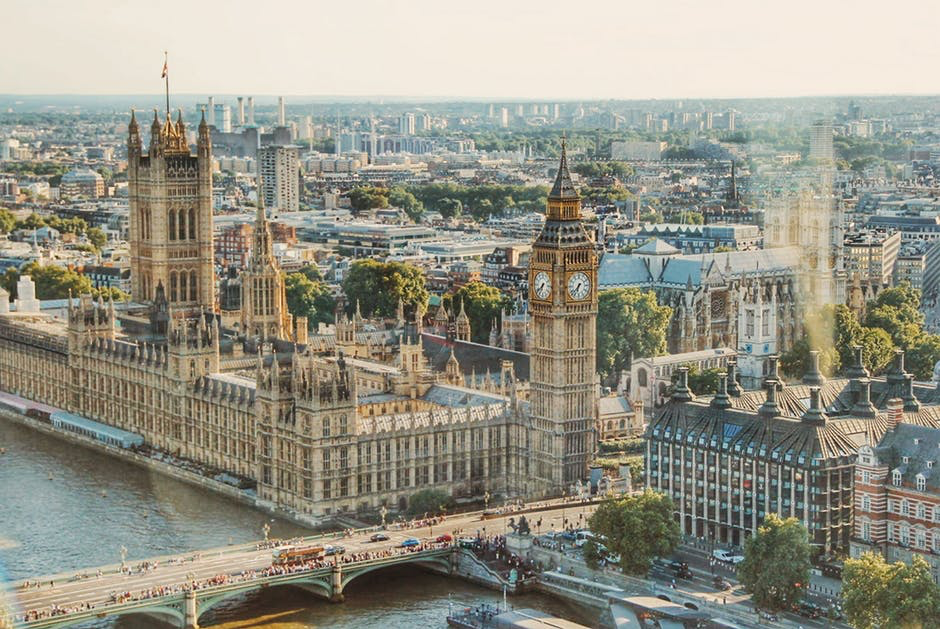 It's no secret that it can cost a pretty penny to live in London, with the cost of living for a single person sitting at around £786.55 per month, excluding rent (Numbeo). But, with so much to see and do in the capital city, we could all do with an extra cash boost to enjoy the experience.
Here, we will be sharing some of the easiest ways you can top up your monthly income while living in the capital.
Try matched betting
After a hectic day of work, many of us couldn't think of much worse than venturing back out into the London traffic to go to a second job. And, the good news is that you don't have to: you can increase your income from your own home. But, there are ways you can increase your income from your own home. Matched betting is a great way to do this and, if you follow expert guidance, it's a guaranteed way to make some cash on the side. If you're looking to take up matched betting, we recommend starting with a company like OddsMonkey. As well as being made up of experienced matched bettors themselves, they are dedicated to guiding you through the process and being on hand to offer help and advice 7 days a week.
The cash you make through matched betting is tax-free, so you can reap the rewards of every penny. Just be aware that you will need time and dedication to make a decent profit from this.
Sell your unwanted belongings
We're all guilty of hoarding clothes and other bits and bobs but, when you live in a place that's as fashion-forward and on-trend as London, regular clear-outs will do you some good. As well as decluttering your home, this can help you make a decent amount of money. You can sell your unwanted belongings online on sites such as Depop, eBay, and Gumtree.
Alternatively, you could head to Capital Carboot, an all-year-round Sunday carboot sale that takes place both indoors and outdoors. This will give you a chance to market the products to potential buyers face-to-face and build a rapport that may make them repeat purchasers!
Freelance online
Everybody has a skill, and yours could make you some serious cash. Freelancing is a great way of making extra income when you're not at work, and is a particularly good option for creative people, like writers, web designers, and crafters.
There are many freelance job sites to choose from including Upwork and Toptal, which will allow you to remotely work from home so it's convenient for you. However, do be aware that work from these jobs is not guaranteed or consistent and always check your current contract for any clauses which ban you from taking up another job while you're employed with them.
Take part in market research
London is a vibrant hub of innovation and entrepreneurship, so it shouldn't come as a surprise that people will be willing to pay for market research participants. Social media is great for finding out about these opportunities, as most companies will share business information on their own profiles. However, there are sites like London Market Research that are dedicated to finding people in the capital to take part in surveys, focus groups, and more. These tasks can range from attending a meeting and discussing the topic at-hand to doing online surveys or monitoring your behaviours for a prolonged period. You will need some time to do these things, so make sure you can fully commit to the tasks before taking them on.
Start teaching music
If you're an avid music-lover, you can make some extra income by teaching people how to play an instrument you're confident with. You don't necessarily have to be qualified to teach music, but you should have some grades and experience you can advertise with, as these are more likely to draw people in. However, be aware that you might need a DBS check if you'll be working around children or other vulnerable parties.
One benefit of this is that you can teach from your house or the student's, you won't have to worry about finding an affordable space to rent. When you're working independently, it'll be a good idea to market yourself on social media and through more traditional ways like leafletting, noticeboards, and shop windows to help spread the word, so put some effort into these.
The cost of living in London can quickly mount up, especially if you're used to living in cheaper Northern cities. But, with these five ideas, you'll be adding to your monthly income in no time.