Talk modelling, music & style
"Eclectic, cinematic & experimental"
From being born on different continents to meeting through model castings, the backstory of how Emmanuel Lawal & Ashton Gohil came to form AUDI0comingS00N is as interesting as the experimental music they produce. With career highlights such as being guest DJs on Capital Xtra, performing on stage with Samuel L. Jackson and a slew of club residencies in London, Ibiza and Amsterdam – the duos rise is well underway. We sat down to chat with the two and talk all things music, style and the next chapter.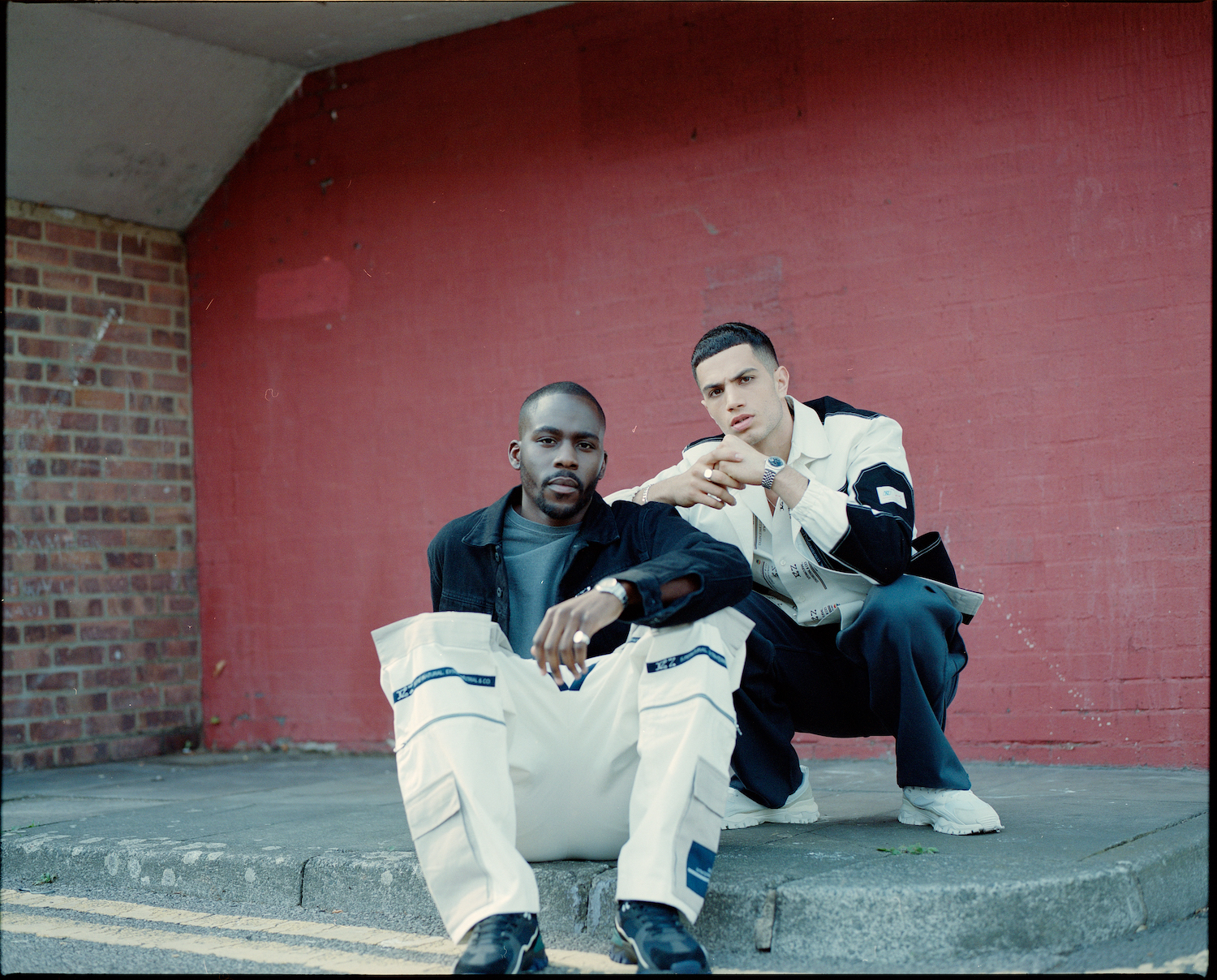 Ashton: Jacket & Shirt: Xander Zhou, Trousers: Kiko Kostadinov @ Browns Fashion, Trainers: Umbro @ Schuh, Emmanuel: Jacket: Off-White @ Browns Fashion, Top: Urban Outfitters, Trousers: Xander Zhou, Trainers: Umbro @ Schuh
Where are you both from?
E: I am Nigerian, but born and bred in London.
A: My mother is English and my father is Indian.
How did you two first meet?
A: Through modelling! Thanks to AMCK Models.
How did you guys get into music production?
E: We were both always into music. It was just about finding the right time to start. After travelling together through the fashion weeks and experiencing some of the sickest parties. We knew it was time to get stuck into our own music production.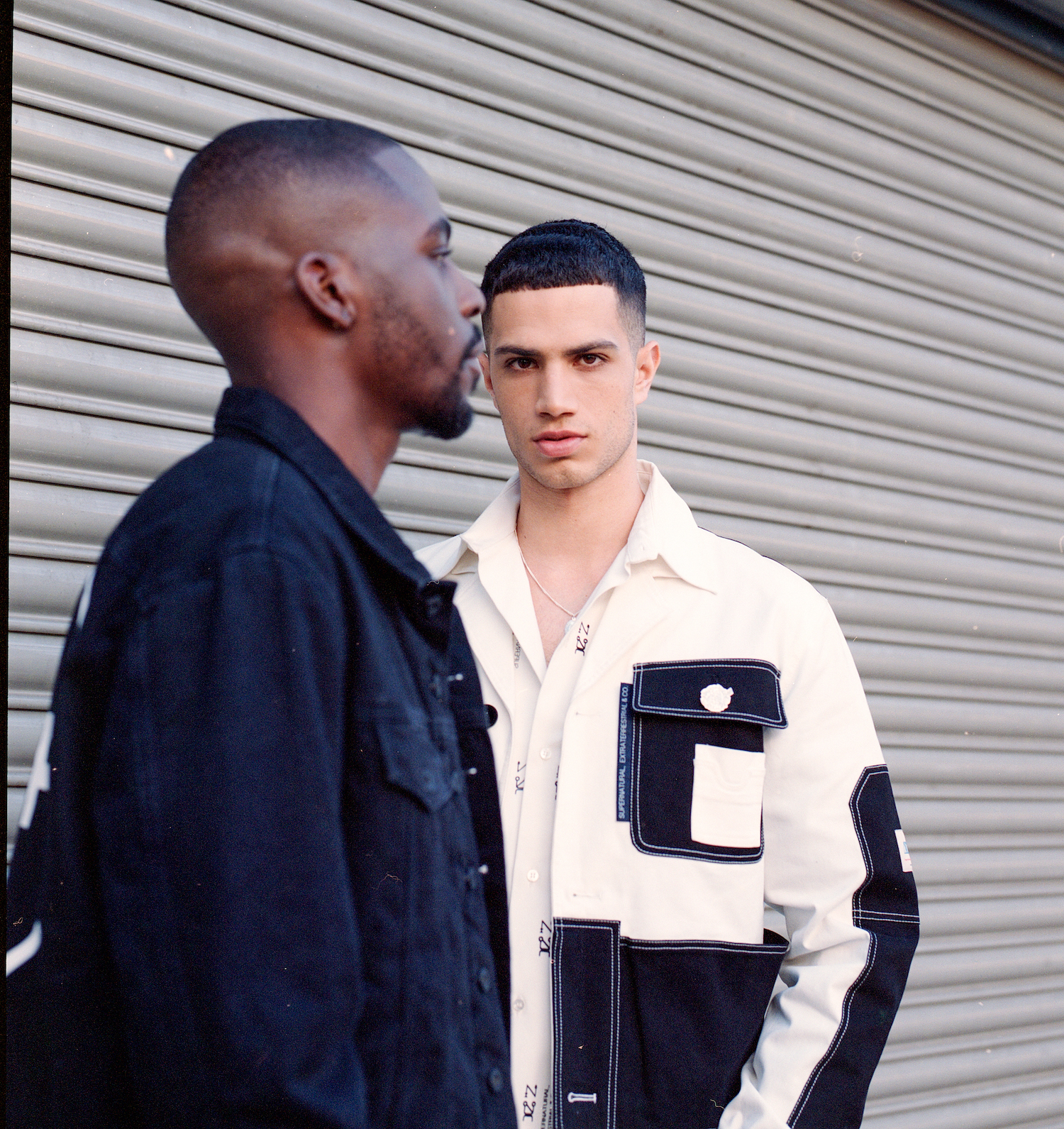 Has your modelling backgrounds helped you musically in any way?
Most definitely, In many different ways. When making music, we drew from our experiences and imagination. Our modelling background has definitely helped and enhanced that!
How did you come up with the name AUDI0comingS00N?
E: Haha! We liked AUDI0 and wanted it to sound as cinematic as possible. There's nothing more cinematic than 'coming soon'.
A: Boom! AUDI0comingS00N
How would you describe your sound?
A: Eclectic, cinematic and experimental.
Who are your musical influences?
E: Chilly Gonzales and Hans Zimmer. Two amazing composers!
A: NERD! You can hear their energy through everything they make.
If you could collaborate with any artists who would it be and why?
E: J HUS, he writes with narrative and you feel and hear it.
A: Right now I'd say Octavian. He's so diverse yet so different.
What can we expect from you for the rest of 2018?
A: Dj sets! A lot of them.
Describe your style in one word.
E: Clean
A: Cozy
What are your favourite fashion brands at the moment?
A: I love Burberry and Wood Wood.
E: Acne, Our Legacy, Retrosuperfuture and Daily Paper.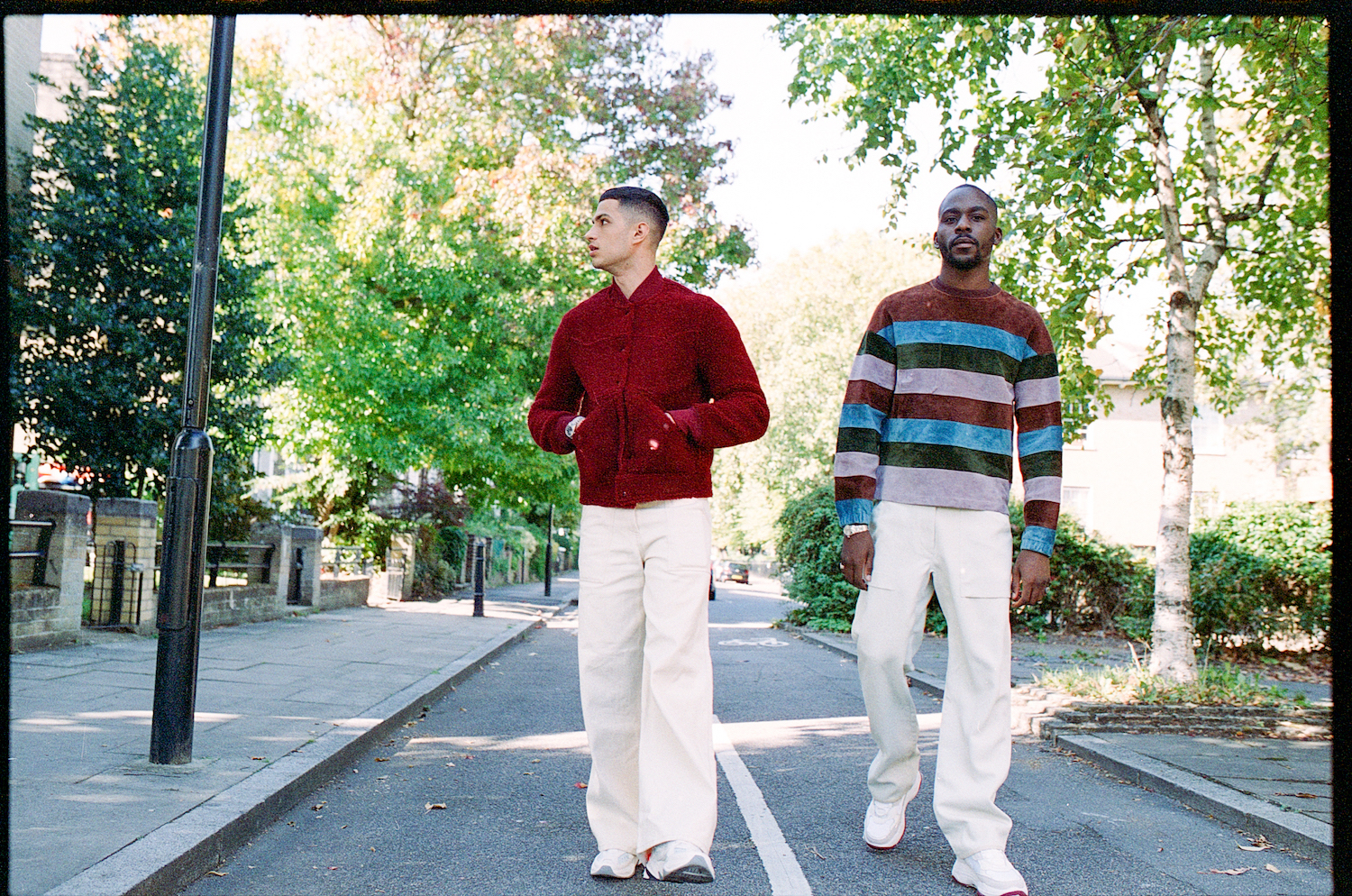 If you could only wear one brand for the rest of your life, what it would it be and why?
E: Acne, because its practical, comfortable and clean.
A: Burberry! They design for every occasion.
Do you have any advice to give to young people looking to get into music production?
E: Make the music you want to hear on the radio, not the other way round.
What's coming soon for you both?
E: You will just have to wait and see!
A: 🙂
What are your goals for 2019?
A: More music, more shows and more good times.
E: To spread love and light!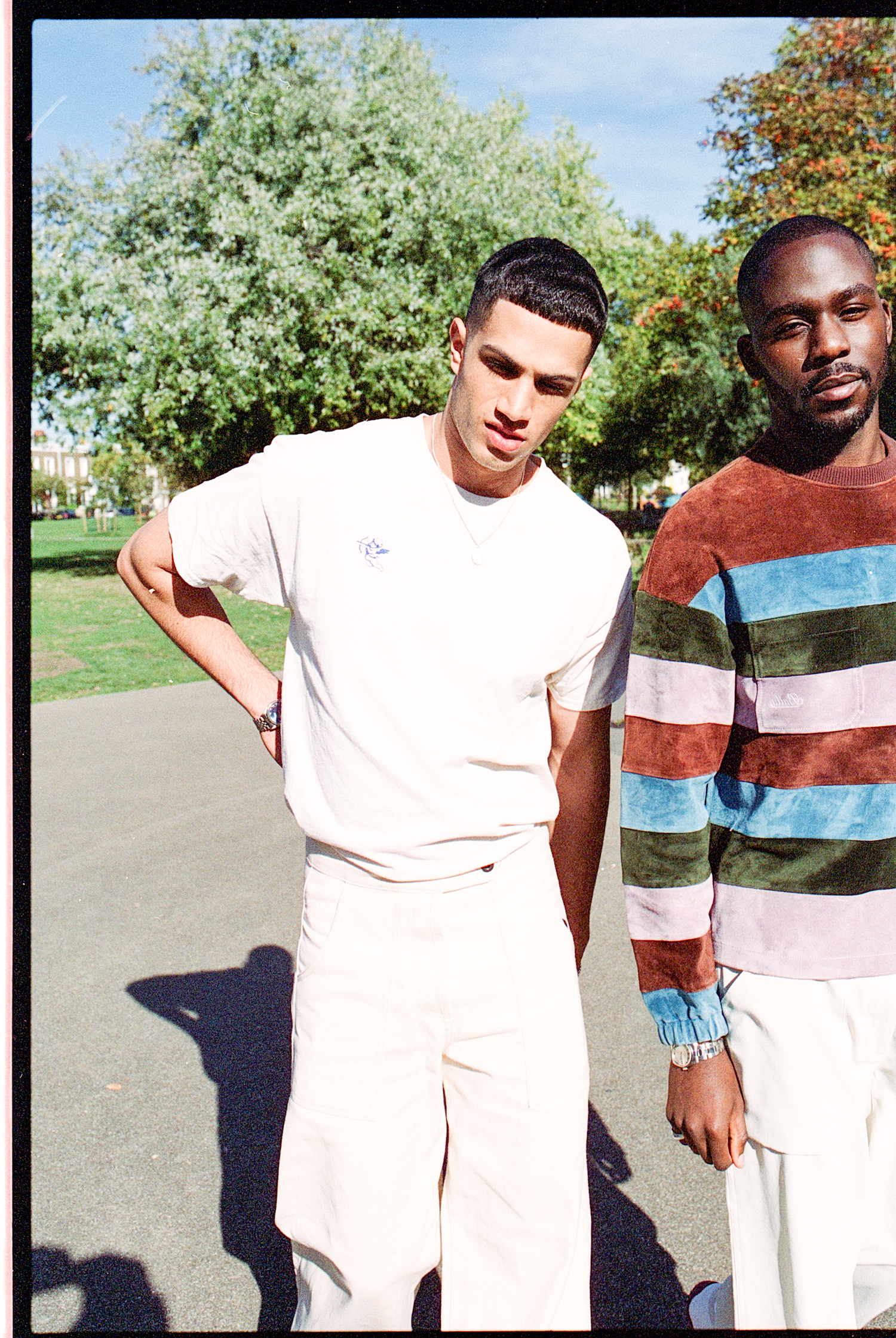 Ashton: Jacket: Bally, Top: Urban Outfitters, Trousers: Ullac, Trainers: Nike. Emmanuel: Sweater: Bally, Trousers: Nanamica, Trainers: Calvin Klein @ Urban Outfitters