It is a fact that human lives have become technology dependent. Be it at home, office, religious places, train, aeroplane, you name it; we use technology everywhere and in one way or other. And why shouldn't we? Our lives can be made so simpler and easier with these. In the same way travel gadgets help you enjoy the benefits of technology seamlessly. Be it playing top cat slots or any other mobile games, these will be useful to take care of your complete entertainment while travelling.
If you have any plans of travelling next year, do check these awesome travel gadgets that you can get your hands on in 2019.
Elegant Belt Cable by Native Union
Tired of sitting near the wall socket charging your phone with a short length cable? Well, Native Union provides you comfort with a long length cable that is not only long but also comes in attractive colours and designs. Get rid of that old short uncomfortable cable and switch to Native Union Belt Cable. With its awesome cable length, you can stretch to other positions (at home or in the car while travelling) while charging your phone and use it comfortably.
Sony WH-1000XM2 Ultimate Noise-Canceling Headphones
It's not just charging the phone with short cables that irritates one. Some people want to get rid of cables altogether, be it charging cables or headphones or earphones. Here is a partial relief for such people.
Check out Sony's ultimate WH-1000XM2 headphones that come with features like wireless coupled with Bluetooth tech, outstanding noise-cancelling ability and excellent sound quality. Some other flaunting features include touch sensors that help you adjust the volume, play/skip/pause the music, Quick attention mode to have easy conversations without taking headphones off and such. Sony's WH-1000XM2 Noise-Canceling Headphones are specifically designed for travel freaks. Give it a try!
RavPower HyperAir Portable Power Bank cum Wireless charger
This is another relief for people looking for cable-less charging. RavPower HyperAir is a portable power bank as well as a wireless charger. You don't have to worry about carrying the power bank and charger wherever you go. RavPower HyperAir serves both the purposes conveniently. Also, being portable, it's easy to carry for travels.
This happening gadget is apt for any Qi-enabled devices like iPhone 8/X, iPhone 8-Plus, Samsung Galaxy S8, S8-Plus and Note 8. For non-Qi devices, Qi wireless charging cover is required to avail the benefits.
Awesome Pictures with Classy Fujifilm X-E3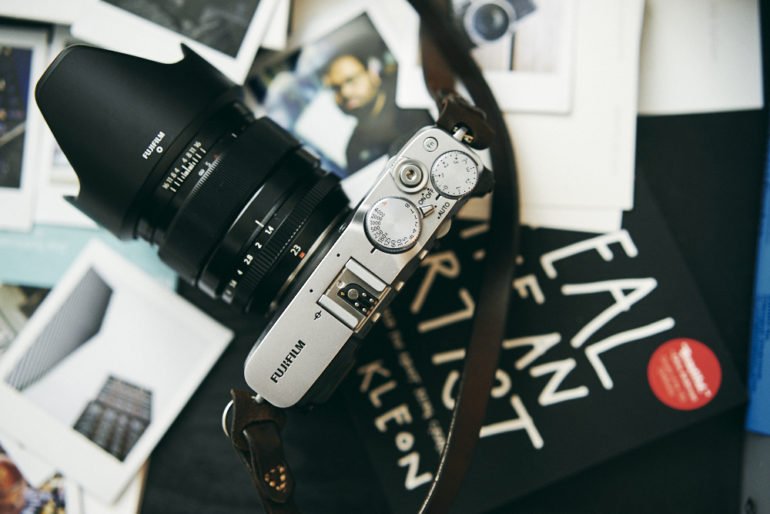 What's the point of travelling if you can't carry back some amazing memories through pictures? Fujifilm X-E3 is here to get your work done! With its X-Processor Pro image processor and 24.3MP APS-C X-Trans CMOS III sensor, you are assured sharp, richer and high-resolution pictures that you will cherish forever.
Other features of amazing Fujifilm X-E3 include Bluetooth and Wi-Fi connectivity, an excellent 4K as well as Full HD 1080p video recording modes and touchscreen enabled controls.
Roku Streaming Stick
Don't want to miss on your favourite shows while travelling? Well, carry them with you! Roku Streaming Stick gives you the liberty to access over 4000 paid as well as free contents. You can stream from various channels like YouTube, Red Bull TV, BBC iPlayer, Demand 5, Box Plus, Netflix, Amazon Video, Sky store and many others. Just plug into TV wherever you go and enjoy your favourite shows and movies.