Stylish and comfortable wardrobe staples.
New York-based casual menswear brand, Kyle'LYK recently unveiled its AW19 collection dubbed 'INEFFABLE SPACE."
With a focus on detail and a unique design philosophy, this KYLE'LYK debut collection is inspired by the architect, Marcel Breuer. Telling stories through the different use of styling techniques such as printing, knitting and embroidery,  as well as focusing on basic design elements such as deconstruction and altered reconstruction, this new collection includes essentials such as turtle neck tops, tracksuits, corduroy co-od pieces, two-tone shirts, puffer jackets, footwear and bags. Featuring hand made accessories, standout pieces like a light-cream hued reconstructed overall, a deep red corduroy long coat and a two-tone puffer jacket with long sleeves, the INEFFABLE SPACE collection is a perfect blend of modern style and comfort.
Already garnering the attention of notable international menswear fashion editors, as well as celebrities such as Nick and Joe Jonas, you can shop the KYLE'LYK collection here.
Image Credits:
Photographer: Jackie Kursel
Models: Carson Hiner & Miles Haber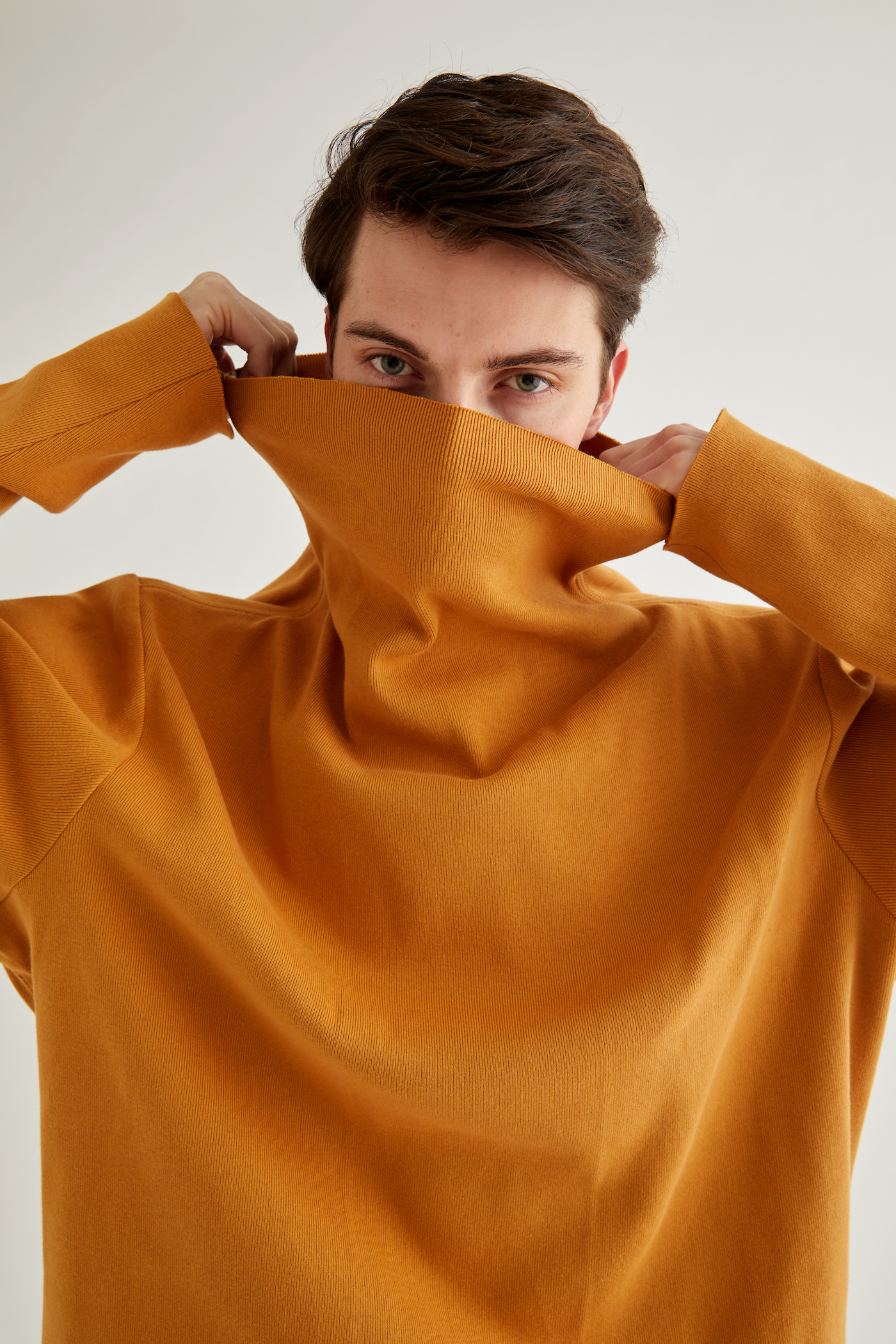 SHOP KYLE'LYK