LFWM's Best.
While London Fashion Week Men's has come and gone in a whirl, the best of the weekend's offerings have left a lasting impression. Coming from both Britain and further afield, check out our top 5 collections from LFWM.
Astrid Andersen
Epitomising the fusion of contemporary casual and traditional tailoring, Astrid Anderson's autumn/winter 2019 collection offered up a slew of bold and on-trend streetwear essentials more than ready for filling a wardrobe. Tracksuits, oversized outerwear and wide brim hats galore; the offering animated the expansive nuances of London's street style scene.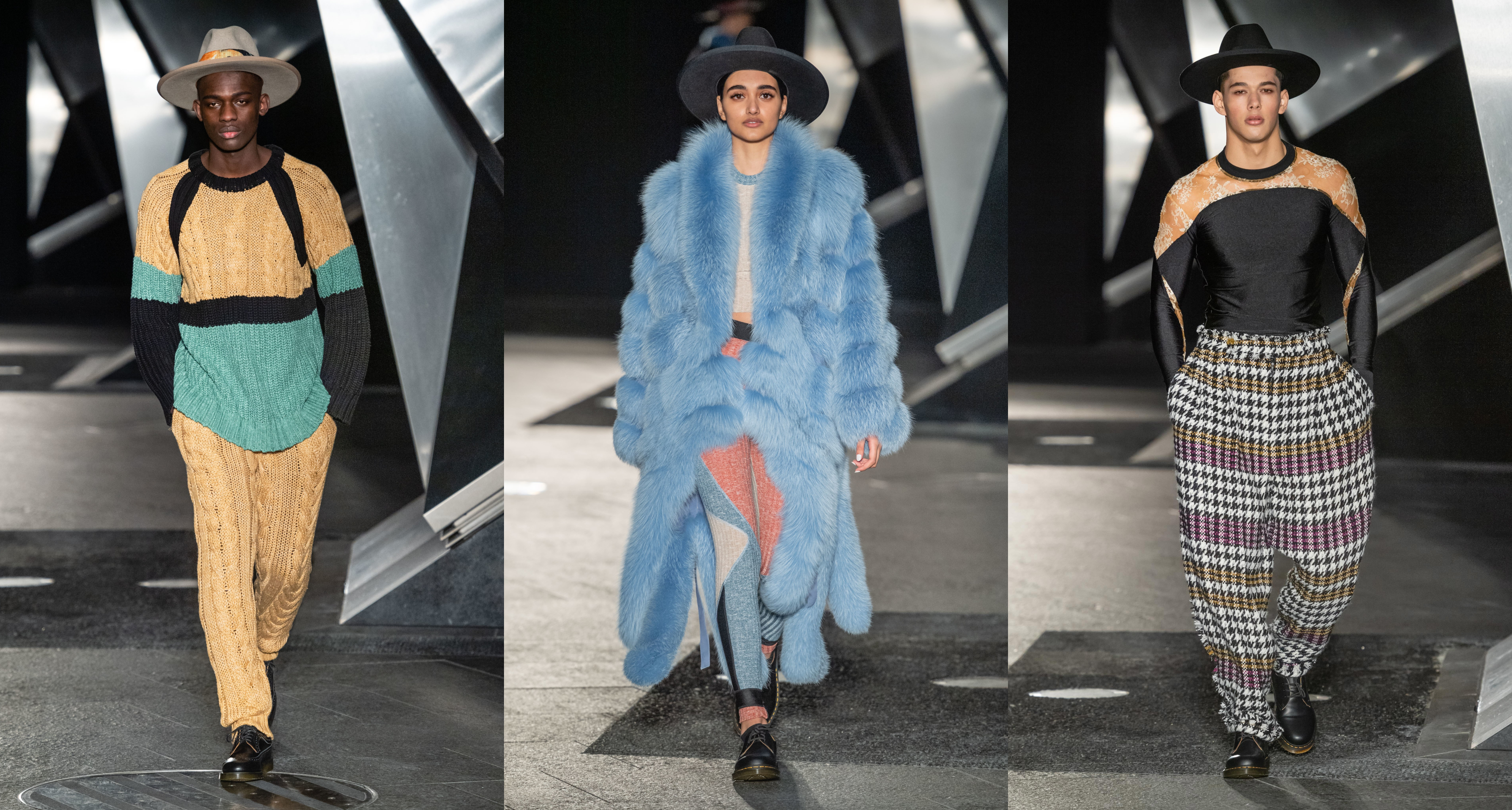 Daniel w. Fletcher
Undeniably British, Daniel w. Fletcher tapped into his northern heritage for both the inspiration and fabric choice of his autumn/winter 2019 collection. Merino wools in Prince of Wales check, scarves made at in a Yorkshire mill and homegrown materials all form the foundation of a fresh, yet unquestionable, nod to the UK's established aesthetic.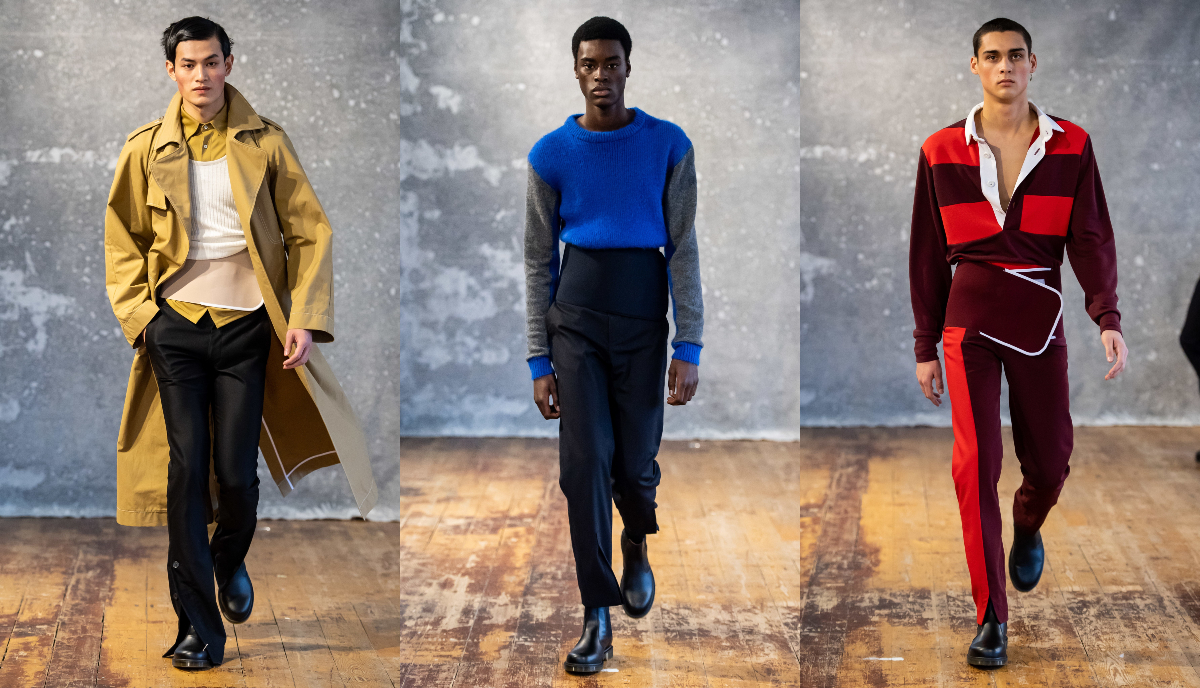 MOWALOLA
One of Fashion East's trio; Nigerian born, London based designer Mowalola Ogunlesi threw an unapologetic sprinkling of sexual liberation on the January runways with her autumn/winter 2019 collection. A celebration of the black African male's "culture, sexuality and desires," the autumn lineup presented a slew of miniskirts, crop tops, unbuttoned shirts juxtaposed with a more modest abundance of neon trenches.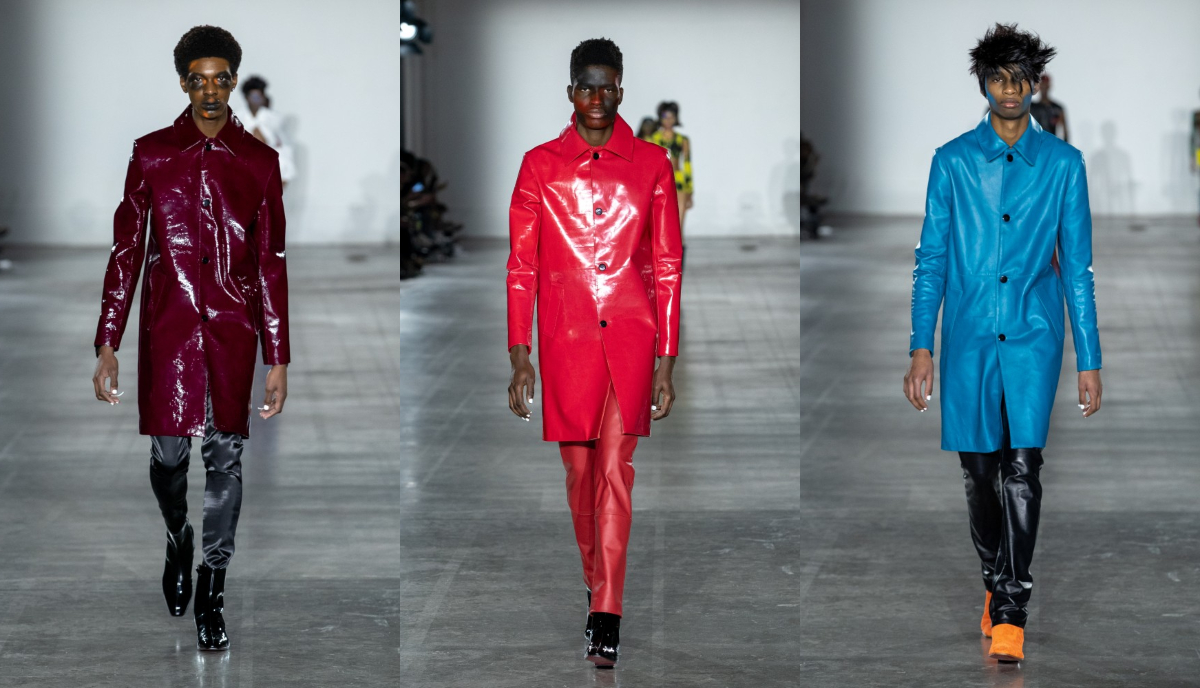 C2h4
Arriving from Los Angeles via the lenses of Hollywood's young, rich and famous (think Kylie Jenner, Jaden Smith…), C2h4's autumn/winter 2019 collection was inspired by the writings of futurist, F.M. Esfandiary and his outlook on a post-human era. Utilitarian and free-flowing, the selection is made up of a host of muted, technical fabrics to form retro-futuristic tracksuits, outerwear and oversized casuals.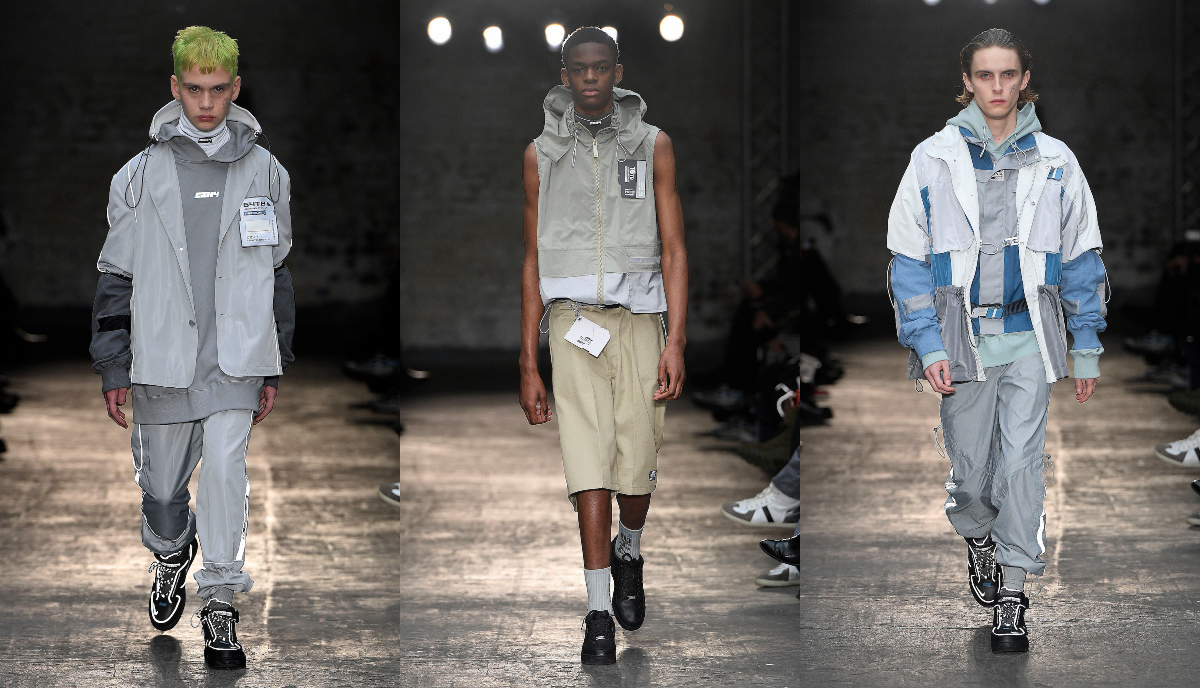 PRIVATE POLICY
Coming from China, founded in New York, Privacy Policy's international air couldn't be more aligned with what LFWM is all about. More than the fibre of their wares, the label works towards presenting one social issue each season and for autumn/winter 2019 it was the human obsession with consumerism in the spotlight. Gold tailoring, slogan t-shirts, crumpled cash and other more understated means showcased the designer's capabilities to simultaneously, and effectively, deliver both product and message.