Thoughts?
The Italian luxury fashion company that is Versace recently unveiled a whole set of goods from their Autumn/Winter 2019 collection, however, we wanted to put one of the iconic label's footwear pieces in the spotlight in order to allow you to make a decision to whether you want to PAUSE or skip it.
Specifically, the pair below was recently debuted on the runway and can be seen sporting a monochromatic colour scheme that sees a white base coat layered beneath a number of black panels that many compare to the finish found on the Osiris D3 and A$AP Rocky x Under Armor SRLO. Furthermore, the black hints found on the midsole have also been labelled as a similar aesthetic to Nike's Kyrie 4 silhouette.
I guess all we can do from here is allow you to take a look at the pairs below and make your own mind up.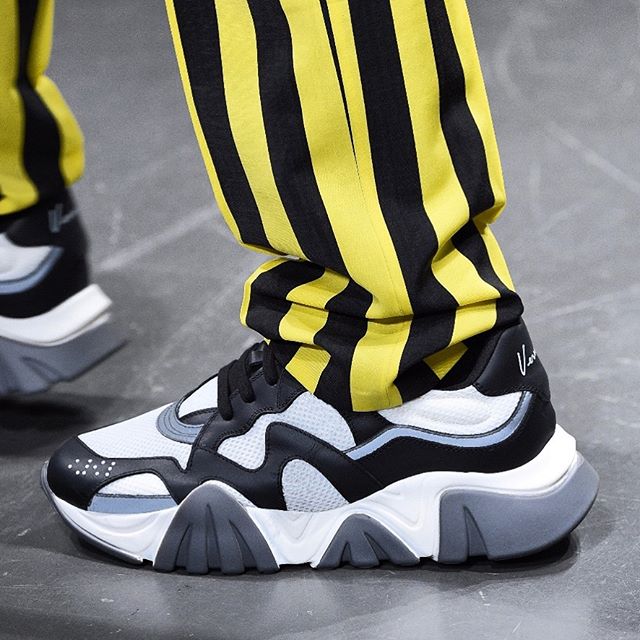 Under Armour x A$AP Rocky SRLO