Unveiling new collaboration.
Interview: Tom Barker
Featuring: Imran Ciesay & Nicolai Marciano
Joining forces to unveil to unveil a new collaboration collection at their London pop-up event, PAUSE spoke with PLACES + FACE's Imran Ciesay and GUESS's Nicolai Marciano. Here's what went down: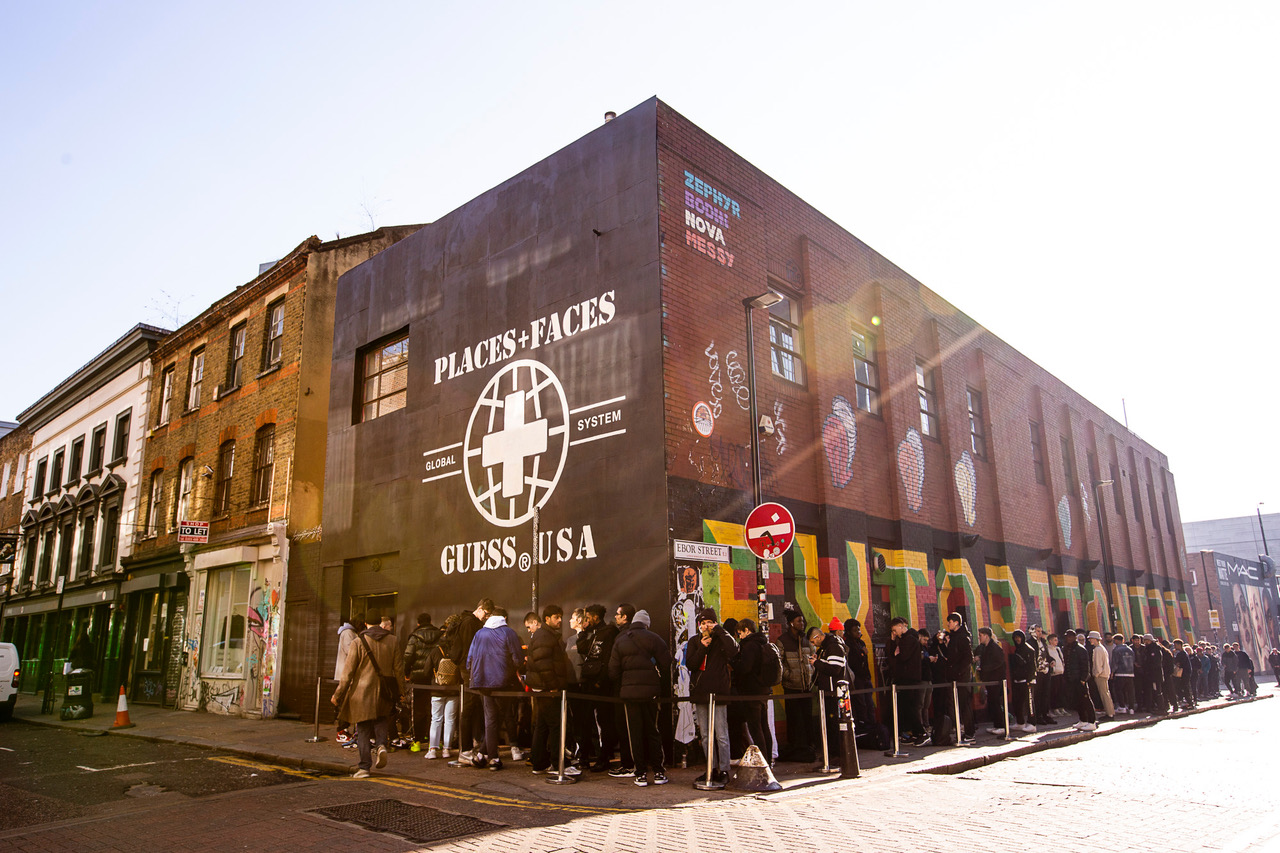 P: How would you describe P+F to some who has never heard of it before?
I.C: I would describe it as a lifestyle, a culture – it's my life. An idea dreamt into reality.
P: What about GUESS made you want to collaborate with them?
I.C: We've been big fans of their imagery and campaigns, such as the Naomi Campbell campaign, and there has been so many great ones. We just wanted to give our ideas to mix their brand heritage with the newer stuff we're doing, such as using the reflective materials. Also using the imagery we take, to create something special.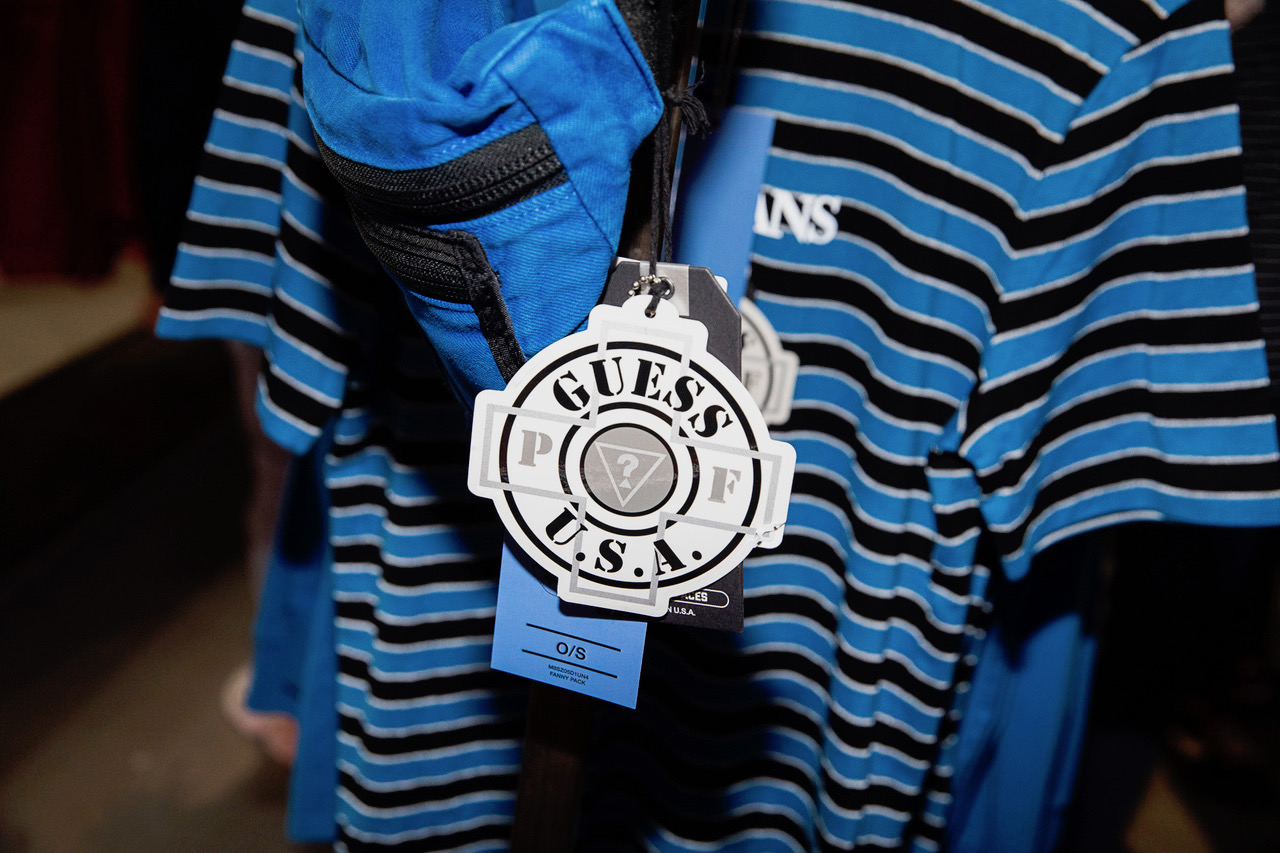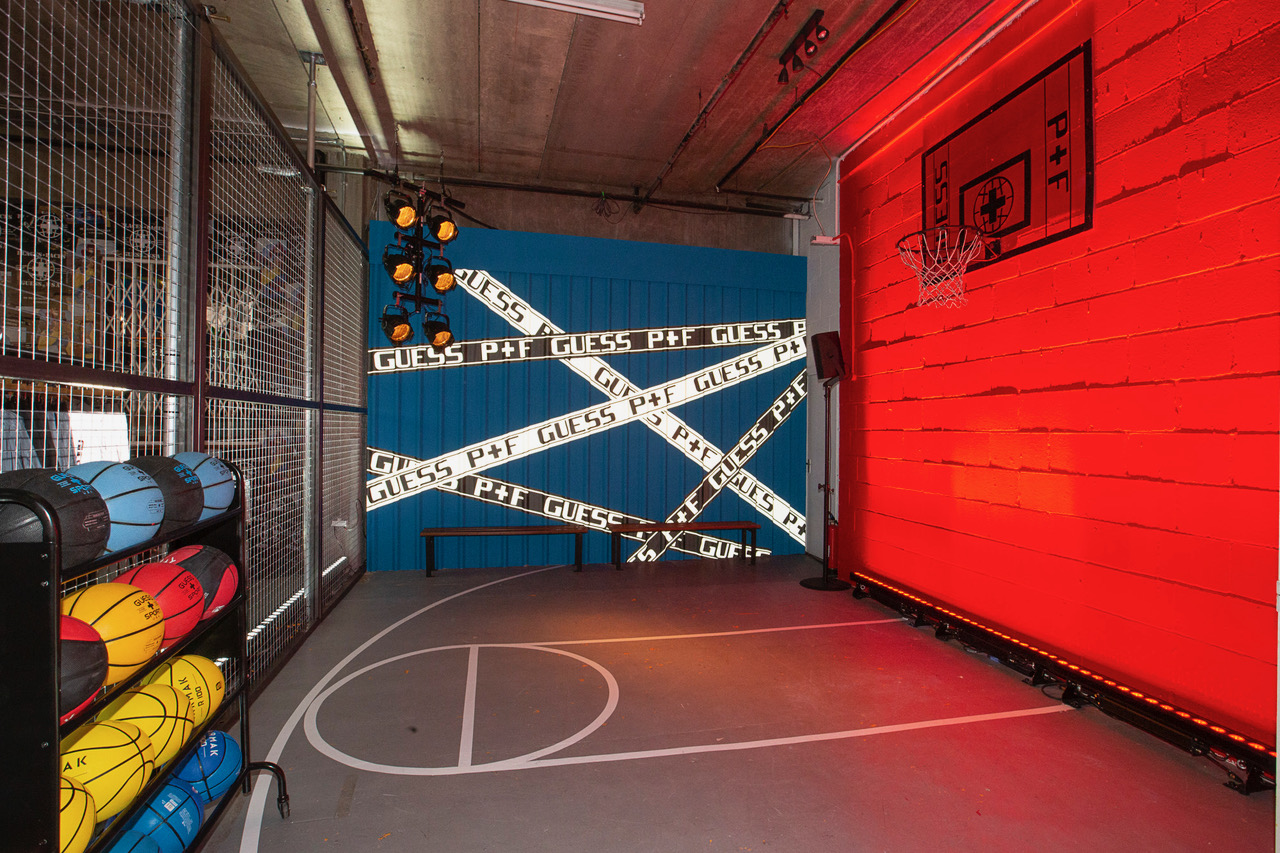 P: Did you make references to GUESS's archive in the collection?
I.C: GUESS are known for the striped t-shirt, which we used in this collection to put our own spin on it. We used our reflective material to create the reflective striped t-shirt, which is something I don't think they've done before.
P: There are a lot of reflective elements in the collection, what was the inspiration behind that?
I.C: With what we have been doing, our first ever product was a reflective hoodie. For us, the reflective element captures the feeling of flash photography, which reflects our work. We wanted to use something we're known for, and bring it into the collection with GUESS.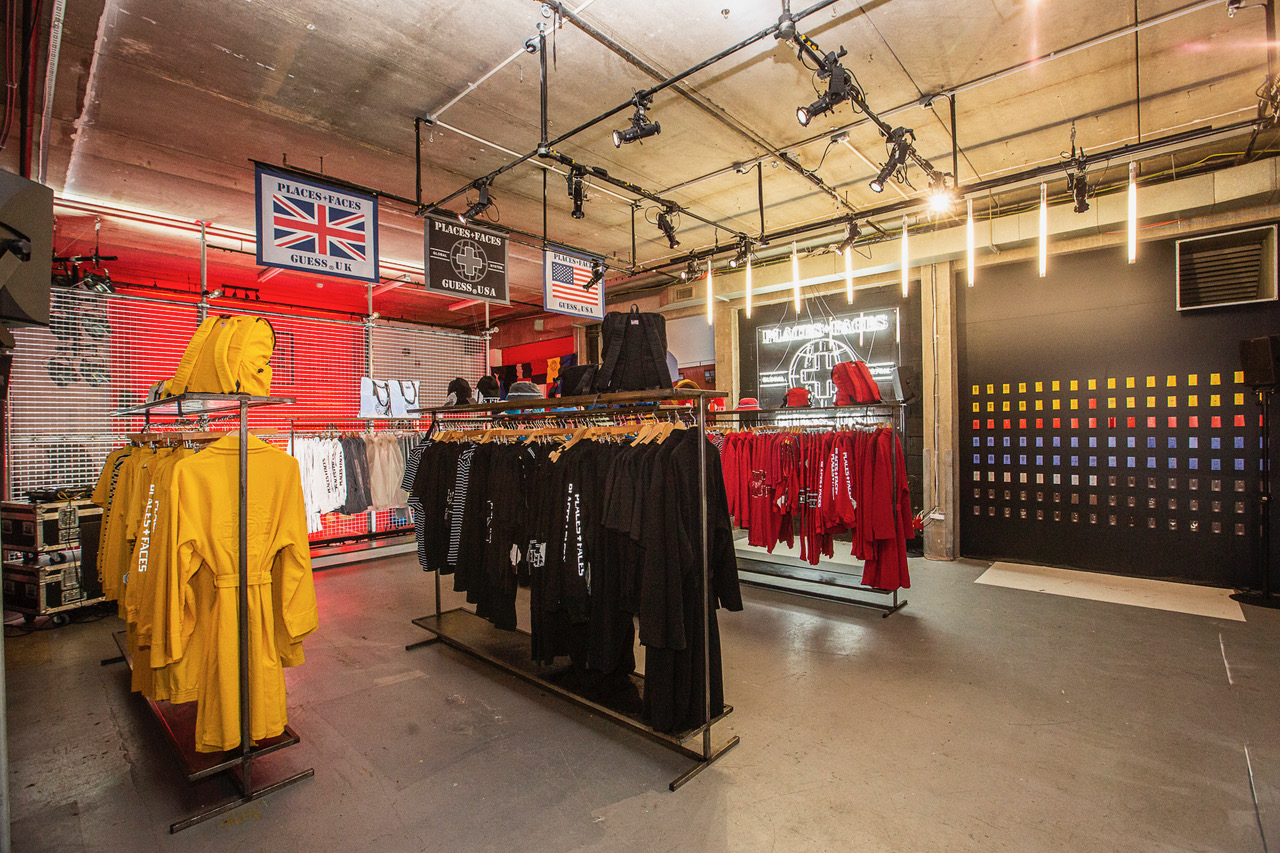 P: Guess has done a lot of collaborations recently, ranging from Sean Weatherspoon to A$AP Rocky and now P+F, what is it about collaborating that is so important to Guess as a brand?
N.M: I think it's important for us to be collaborating as a brand, and to celebrate the archive differently with the collaborators we're working with. Ultimately, it gives a different perspective on the brand from the collaborator's point of view; from the product, to the marketing, to the activations.
P: P+F, of course, has its routes in photography, with Guess's history of strong imagery was this a drawing factor to working with P+F?
N.M: This was definitely a big part of the synergy to working with P+F. The campaign that Ciesay and Soulz shot (for the collaboration) was the first campaign that we shot in film since 2001.
P: When did the idea of a collaboration between you first come about?
N.M: I think it was Art BASEL 2017. I saw Ciesay and we started talking about doing something together in the future. Ciesay and Soulz came to the GUESS Farmers Market event in LA, and that's when we started getting into the design and the whole project.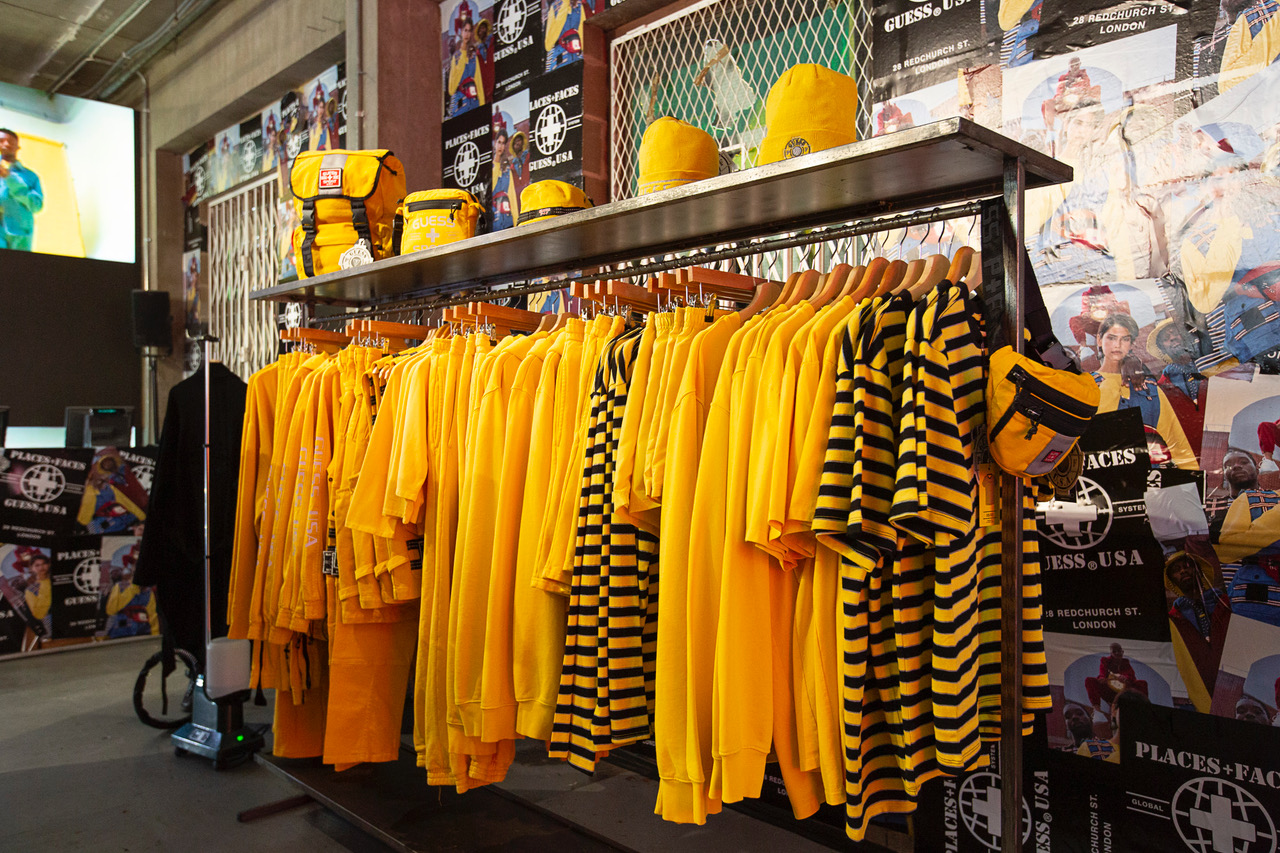 P: Do you have a favourite piece from the collection?
N.M: There's so many pieces from the collection which I really love. I think the Rain Coat, the Vest and the Cargo pants are my favourite stand-out pieces. Of course, the reflective striped shirt is a really strong representation of an iconic piece from our brand with the element of P+F.
P: You first launched the collection at ComplexCon last year, how was that experience?
N.M: ComplexCon was a great moment for the debut of this collaboration, being close to the roots of where GUESS was from and having a really concentrated audience of our main demographic. From the activation in long beach to the Darkroom Party we hosted that weekend, there was a lot of energy around the collaboration.