With a style that's authentic, clean and amazingly refined, Greg Ntore is an online personal stylist at SSENSE. Passionate about style and architecture, Greg highlights his passions and creative expressions through his meticulously curated Instagram posts and his recent venture in Youtube, where he has built a small community of like-minded people, keeping a steady flow of learning, sharing and inspiring each other. With an eclectic taste, Greg shares with us favourite items and why he loves them. See below: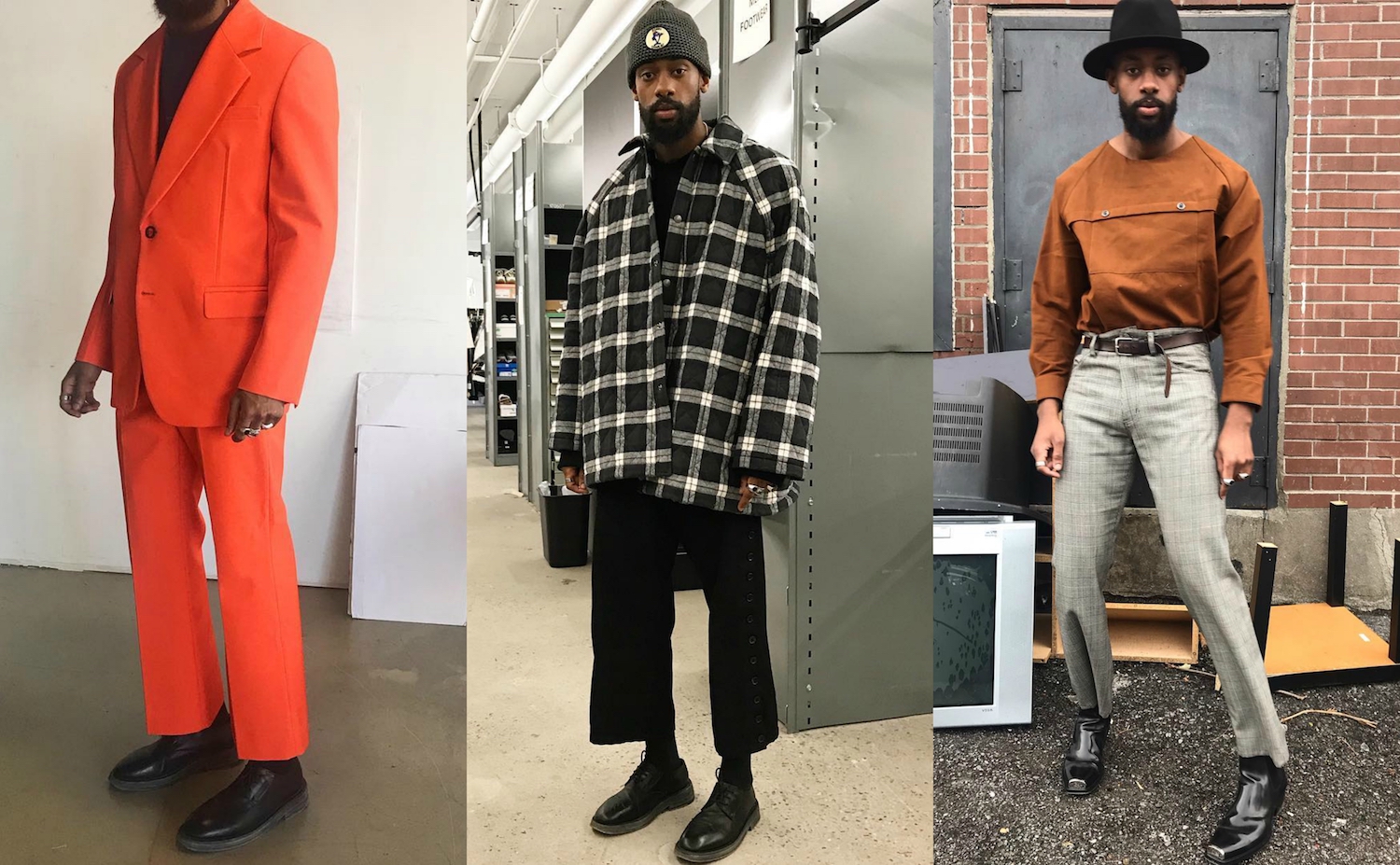 Helmut Lang Black & Orange Sarah Morris Edition Cowboy Boots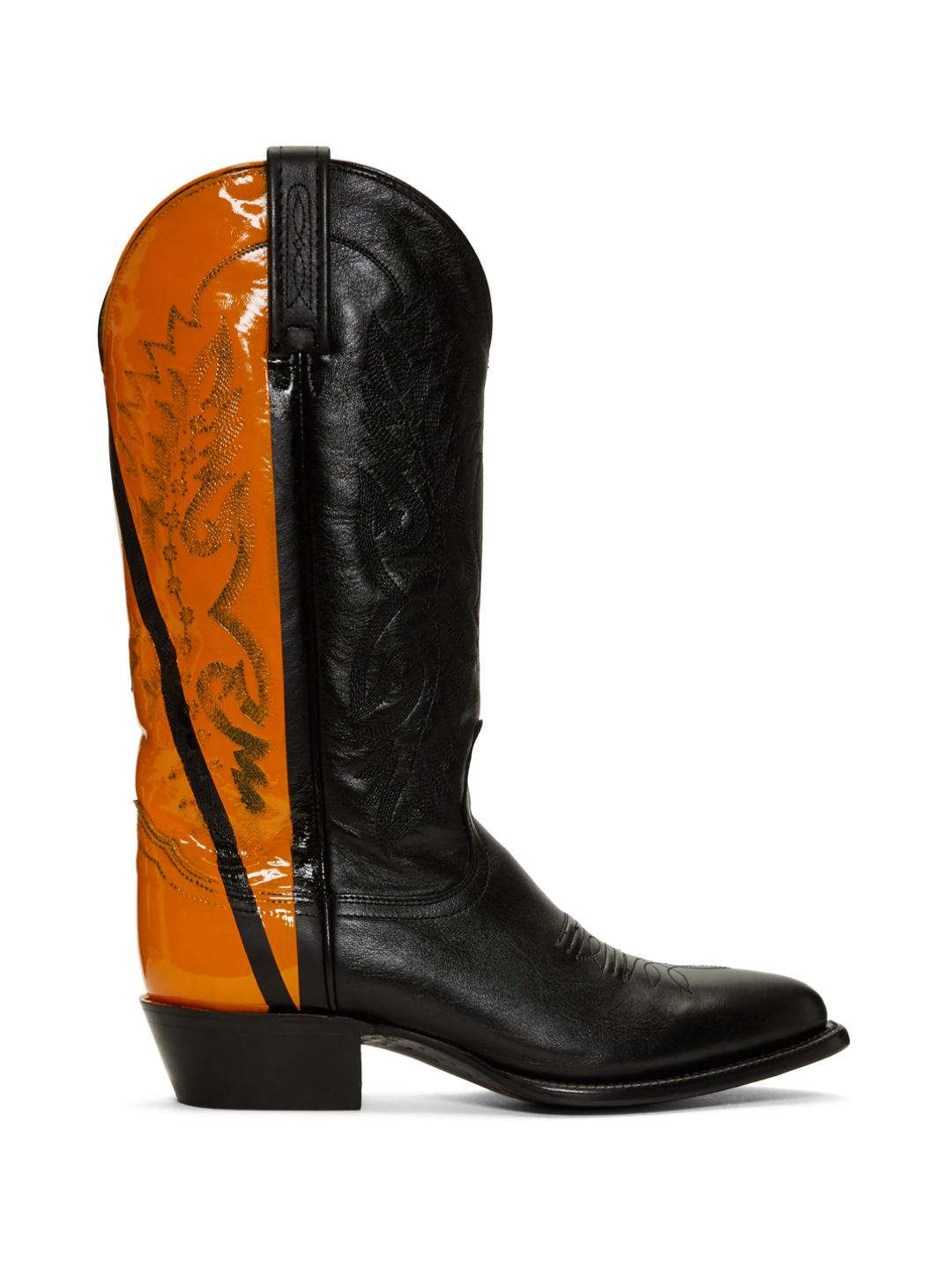 I've just been wanting to own a pair of cowboy boots and only 25 of these were made through a Helmut Lang x Sarah Morris collab. The hand painted detailing makes it one of a kind. Finishings will vary due to each pair being hand painted.
BUY
Clarks Originals Yellow Wu Wear Edition Wallabee Boots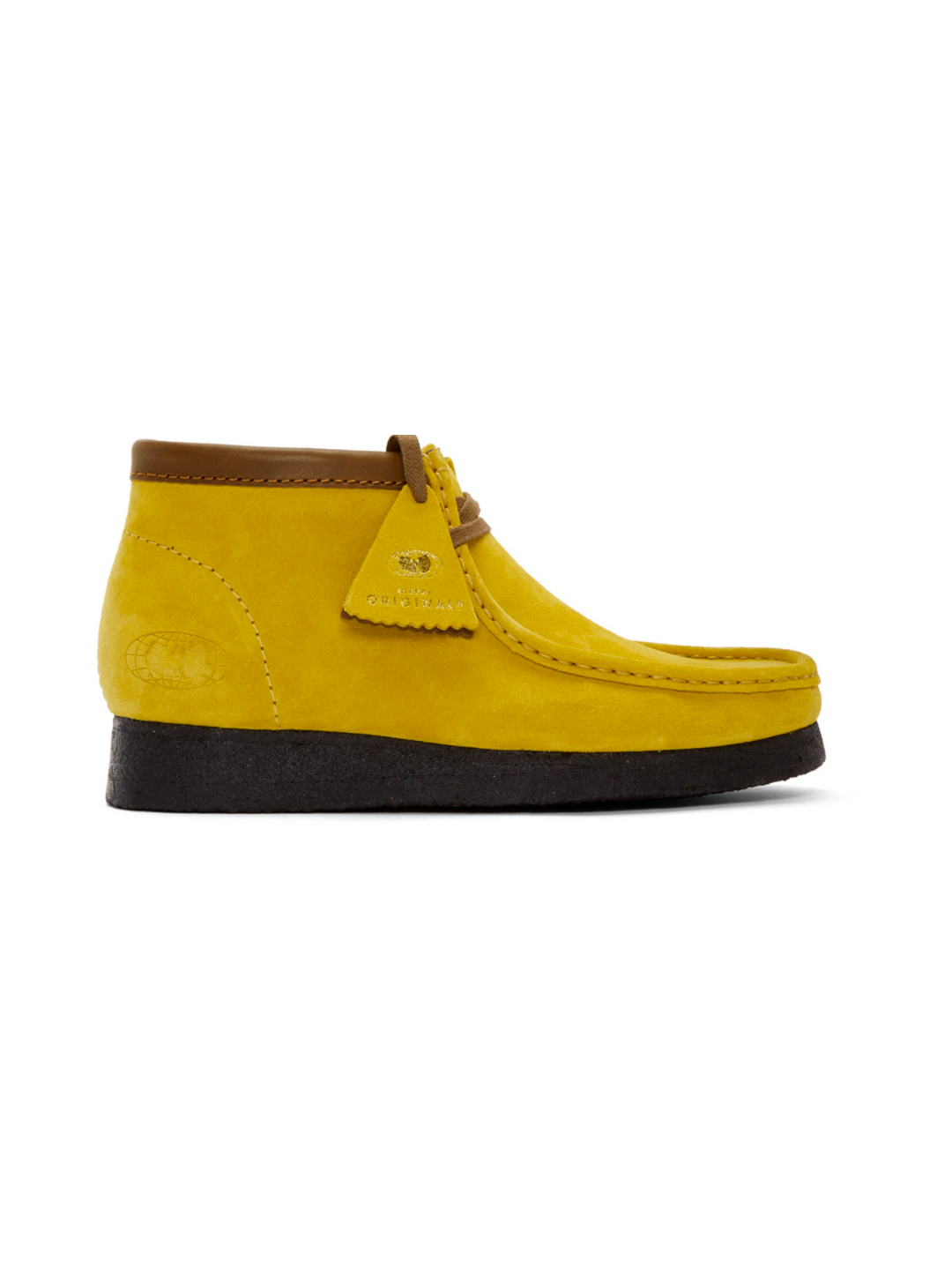 Wallabee boots with a water-resistant suede. A pair for kickin' it. Also, a collab from Clarks originals x Wu Wear collab. Love the colour on these, and a versatile pair.
BUY
Guidi Flat Boots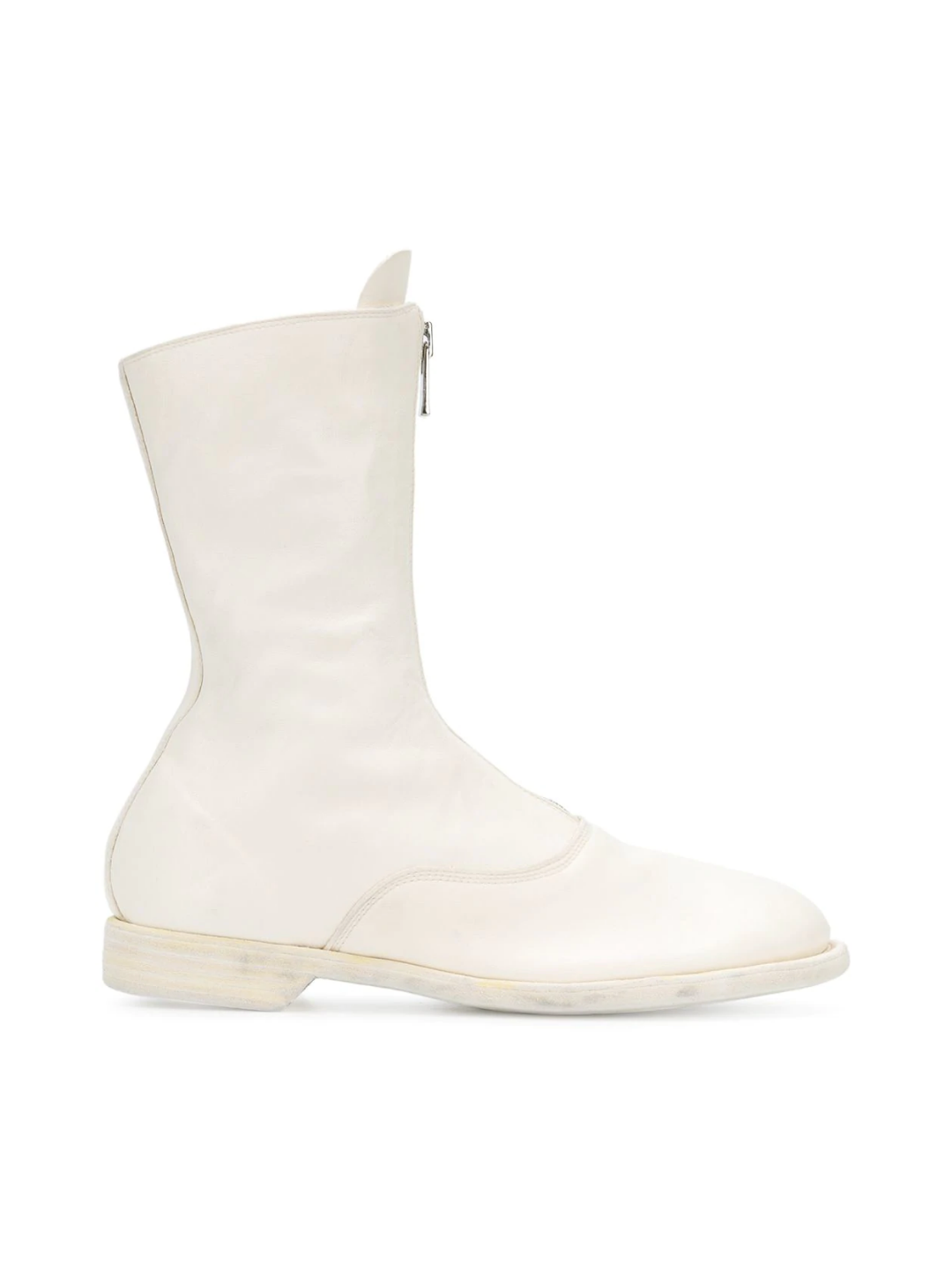 White horse leather flat boots from Guidi. Guidi boots are known to be sturdy, durable and all around very well made and designed shoes. Could see myself wearing these for a lifetime. Black pair of these is available as well.
BUY
CALVIN KLEIN 205W39NYC Painted Jeans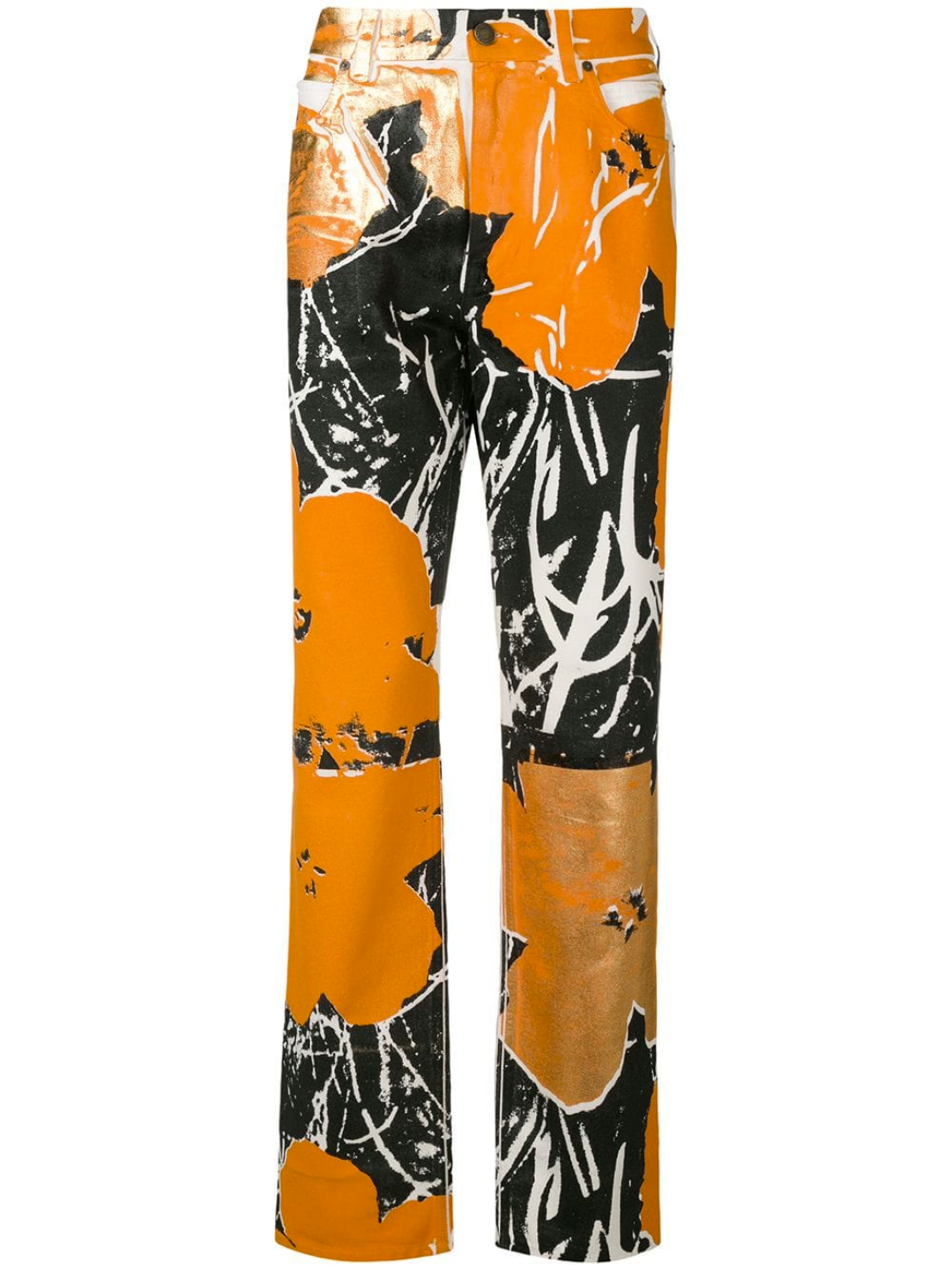 CK205W39NYC straight leg jeans with a paint splatter effect, rear logo patch. A statement piece.
BUY
YOHJI YAMAMOTO No Visitors Pant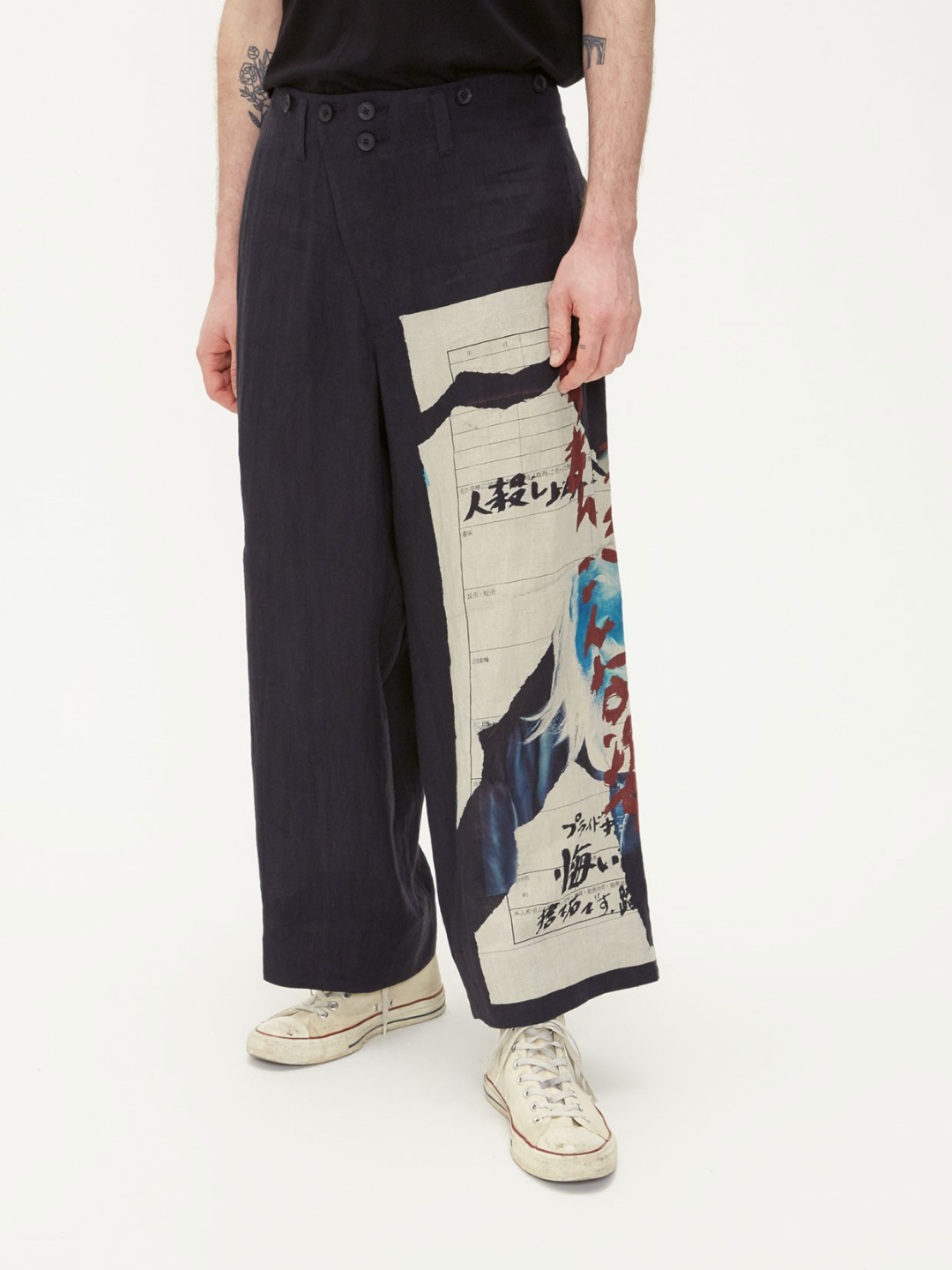 Yohji "no visitors" trousers. Material is a 100% linen. Mostly drawn to the graphics printed in multicolours at the front. Would be a great pair to own for hot summer days.
BUY
ISSEY MIYAKE 2-D KNITTED PANTS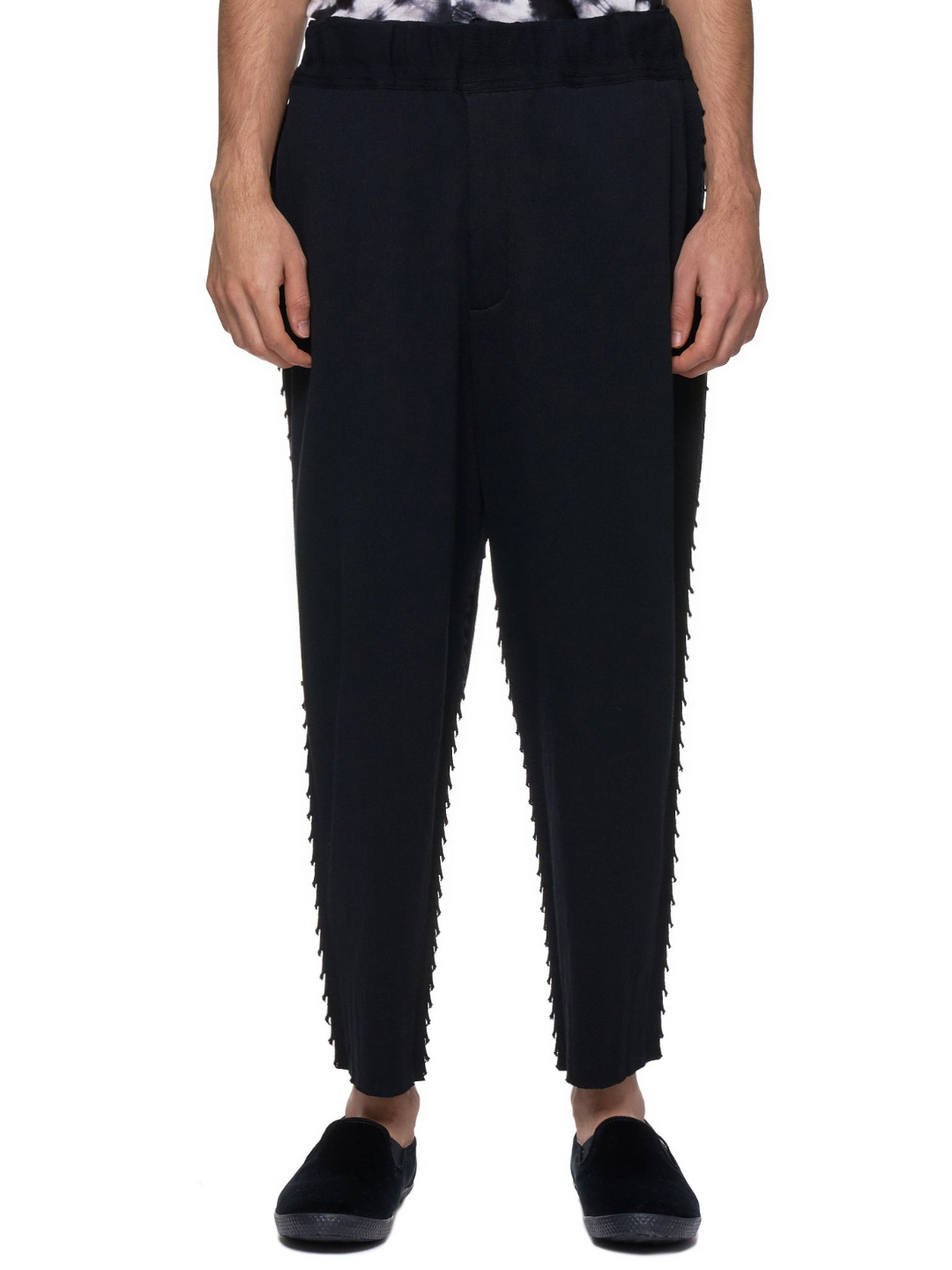 Issey Miyake black waistband trousers with a 2-D knit detailing.  Great cut and could be styled with different types of footwear (sneakers, boots, sandals etc).
BUY
Maison Margiela White Tabi Boots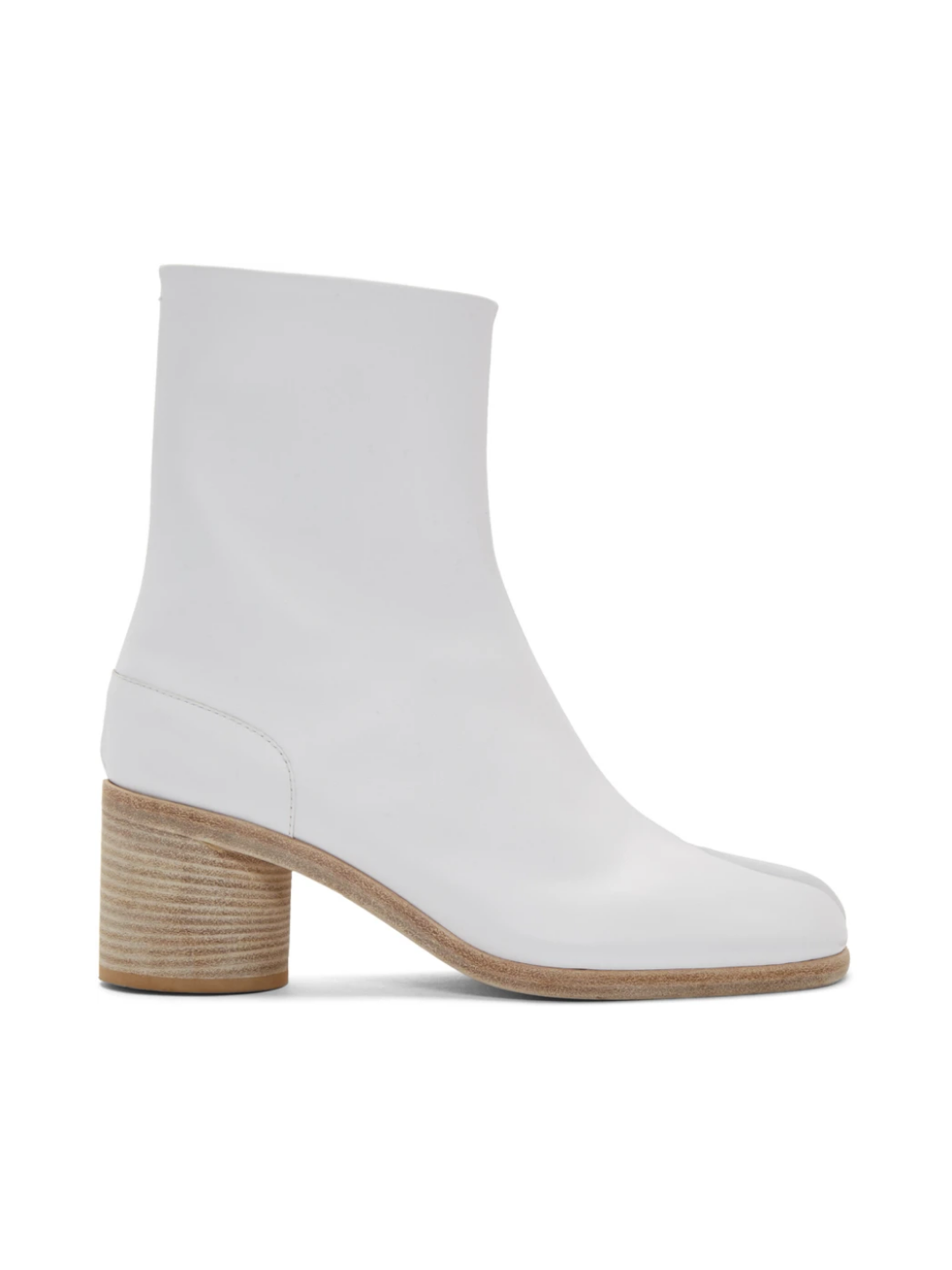 Ankle-high buffed leather boots. Iconic Margiela pair that can be styled in various ways. Love the 2,5'' heel and the white colourway. Black version available as well.
BUY
Marni White Poplin 'The Kiss' Shirt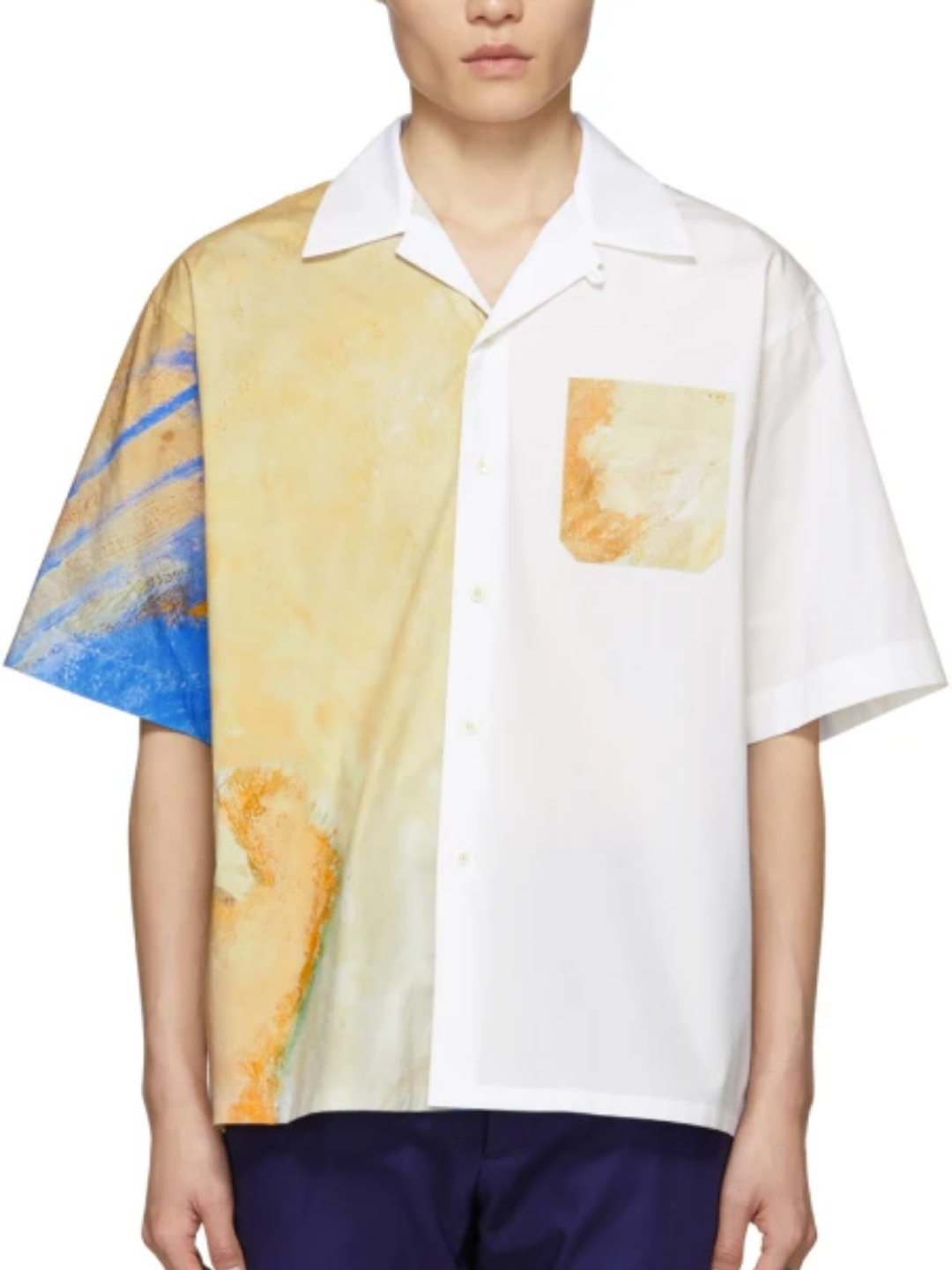 Marni short sleeve cotton shirt. Graphic print throughout. A great summer shirt.
BUY
JAN-JAN VAN ESSCHE BAMBOO OVERALLS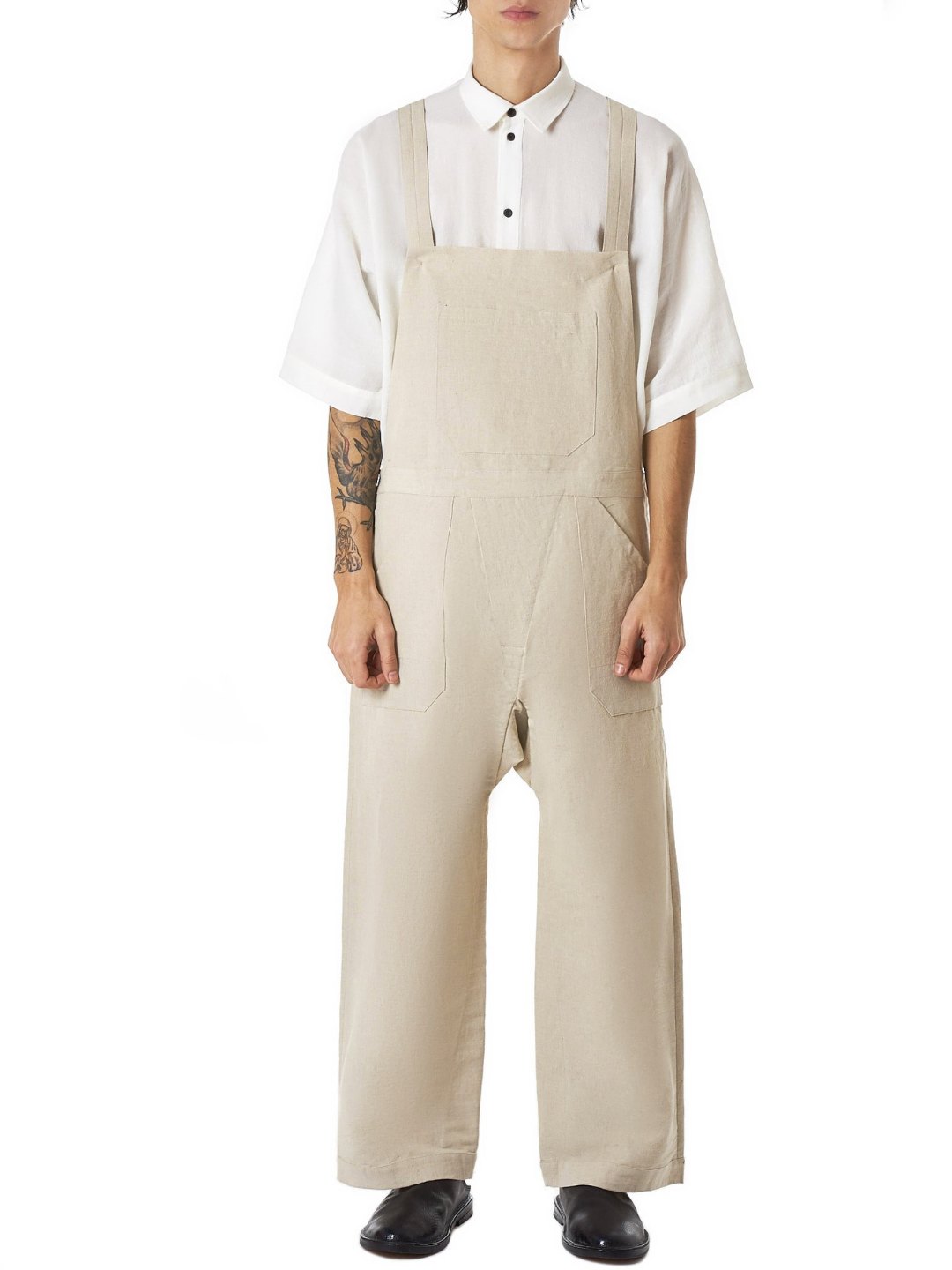 Overalls in beige,  great piece to wear on a lazy day and still look neat.
BUY
1017 ALYX 9SM Chest Rig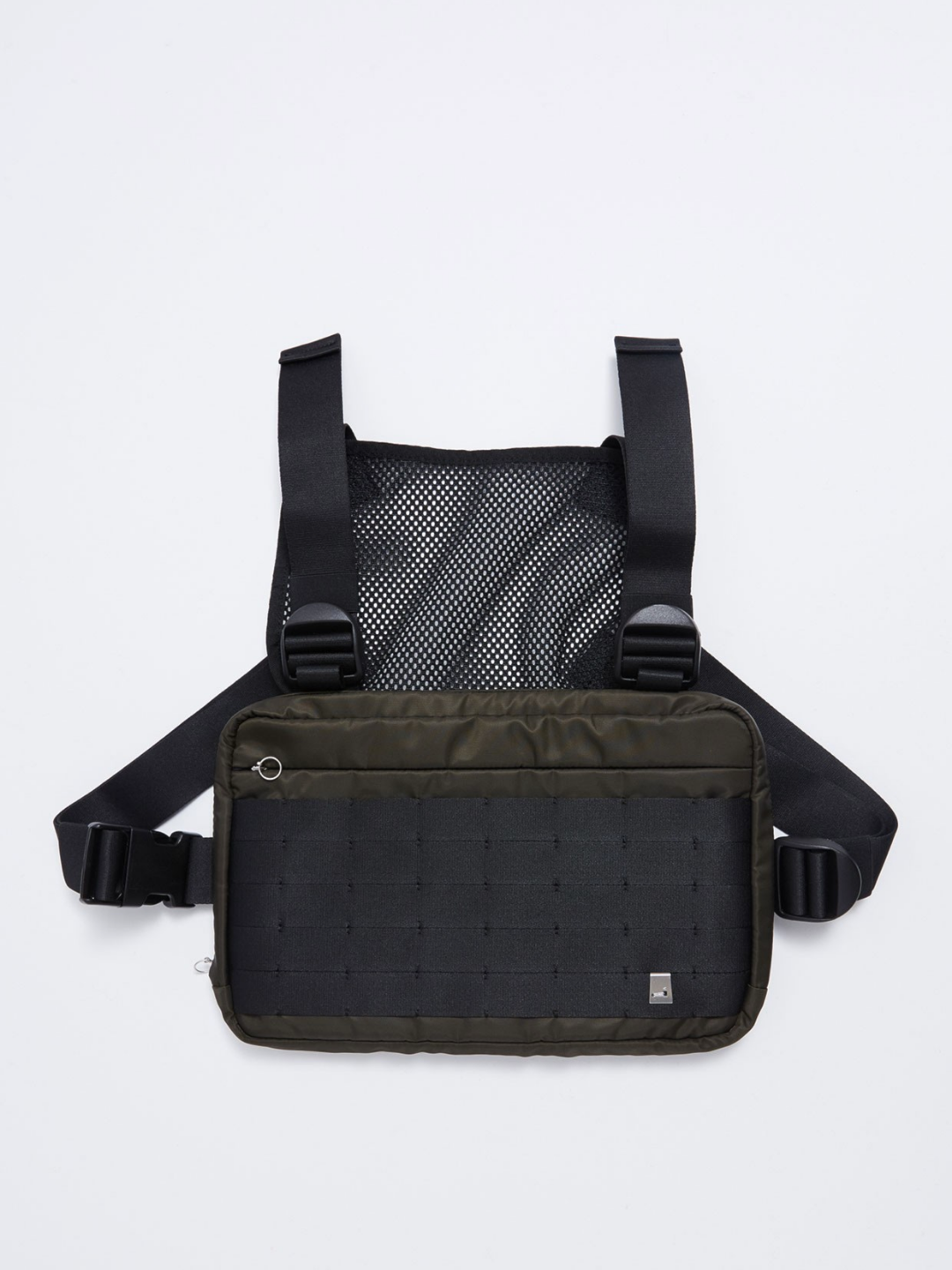 Military-inspired pack in nylon with an adjustable shoulder strap. Great piece for caring items.
BUY