Bracelets are an essential piece of accessory for women. In many communities, women wear the most beautiful bracelets as on their wrists as a symbol of beauty. The modern-day woman, on the other hand, loves to use bracelets minimally. There have been many materials used to make bracelets. One of the most common is beads and wire.
There are many ways that you can use your bracelet. Many people around the world have different ways of using the accessory. It is important that we divulge the various ways in which people perceive jewelry.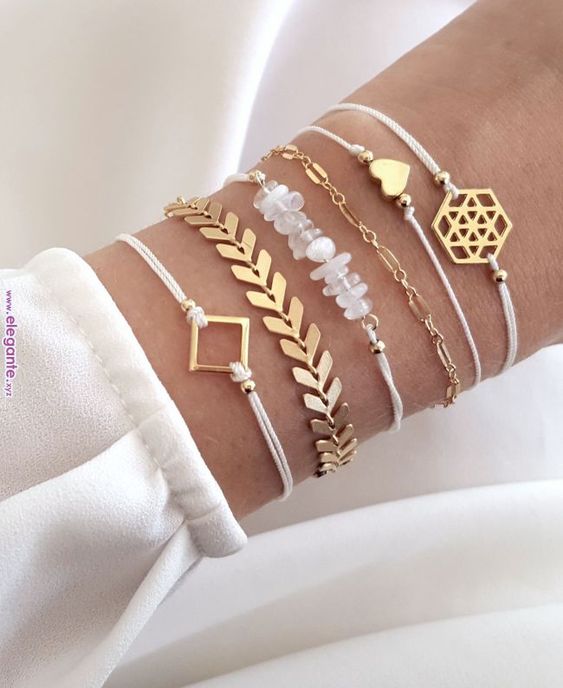 Fashion accessory
The most common kind of bracelets nowadays is the fashion accessory. The bracelets are worn to enhance the look. Women love to look good. It is common to see a woman rocking a lovely gold bracelet on her wrist. A gold bracelet is the ultimate statement piece for every stylish woman. They never go out of style, and they create an ambiance of class and elegance. You can buy a good bracelet that blends easily with your style. On the other hand, a good bracelet can help you stand out when you have a special event to attend.
Gift
Is your daughter getting married? Have you thought of the perfect gift for days on end? It is common in some communities for family members to give their daughters jewelry before marriage. It is always a kind gesture. A beautiful original bracelet will create long-lasting memories. You can go all out for that same reason. If you want her to keep it for years, go for a perfect piece that suits her personality and style. They will live to remember the ideal gift you got them. At Georg Jensen, you can buy a fantastic bracelet for her.
Social Status
Gold bracelets are a statement on their own. Many women want to look and feel expensive. A gold bracelet is the symbol of wealth. A good looking piece is enough to make you stand out in the crowd. Yellow gold bracelets that feature diamonds are the ultimate symbol of class. The flashy bling will have people green with envy when you walk across the room.
Heirlooms
Many people have things that they pass down to their daughters and granddaughters. A bracelet like that reminds the person of their rich heritage. You can buy a great golden piece that will last for years and through generations. Heirlooms are quite essential for family traditions. You can enjoy a great piece of jewelry when you shop carefully. Make sure that you pick a timeless piece that stands out from the rest.
Identity
Many bracelets are worn to symbolize who we are. The pieces may be custom made or simple piece that appeals to our taste. For instance, a gold bracelet with pearls can be worn to attract wealth as some people believe. There are many other beliefs that people hold regarding some metals or other materials.
Bracelets can be worn for several other reasons. Each piece of jewelry you own can hold some special meaning to you or someone else. When buying a piece of jewelry, your interpretation of it is what matters. If you want a bracelet for a specific purpose, then you should only go for the best. The Georg Jensen is a place where you can get the best gold bracelets on earth. There are playful designs as well as complex and sophisticated designs for the modern day look. Their designs feature gold or sterling silver. Gold bracelets are appealing to the eye as well as to your needs.
Now that you know the various reasons why people wear bracelets, you need to get yours. If you want a classic piece crafted to perfection, then you need to search for gold bracelets for women. If you are lucky enough, you will only need one piece from the stack of amazing options you will get. The Georg Jensen bracelets never disappoint for whatever purpose you want them to serve.