Talks childhood, fashion and travelling
"We're taking over the world…"
After having exploded onto the scene with 'dance for me', Eugy has continued to get people moving with his infectious sound. With performances around the world and two MOBO nominations under his belt, he is an established artist in afrobeats. PAUSE sat down with the energetic singer to pick his brain about performing live, parties and his ambitions.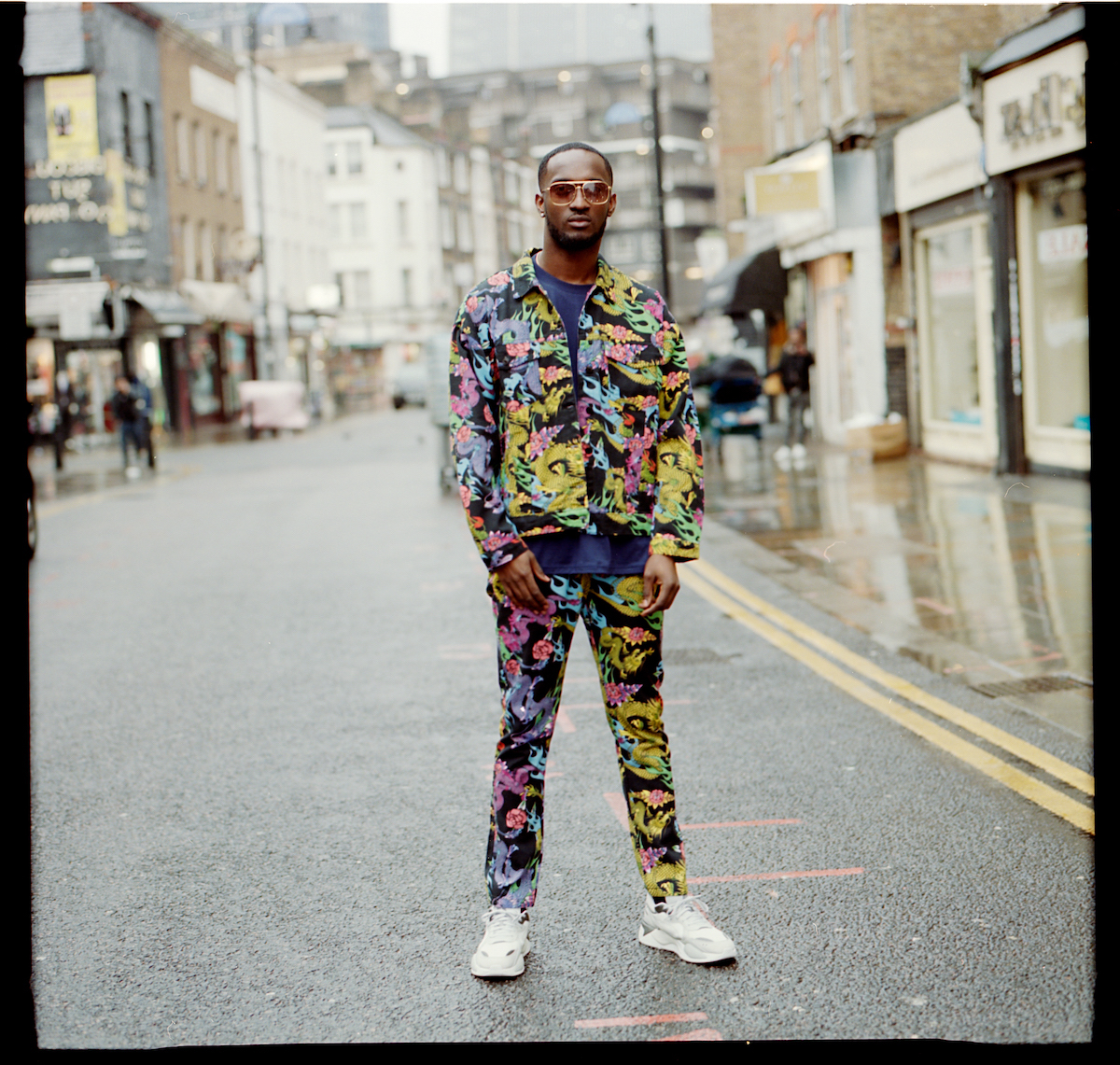 Tracksuit: Hummel Live, Trainers: Puma
So you have been making music for a while, starting off with covers, when did you first know you wanted to make music?
When I was a child I used to see stars on the TV and I used to be like to myself, how did they get there? What is it?
My dad is a pastor, so we grew up in the church, I would sing in the church and I could play drums and guitar. Then when I was aged 13/14 my older cousin got me to listen to Biggie Smalls and Puff Daddy and I was like this is amazing. I used to see them with their big chains and I didn't want to be flashy like them but I was immediately like I wanted to get there, so I think I was aged 13 I started writing raps using my mums cassette tapes and I think when I got to about 18 years old I knew in myself that this is literally the only thing I want to do in life.
I didn't know how I was going to get there, I lived outside of London when I was 18 so I wasn't even in the scene or knew anybody, but I had it in my head I had to get there. I think about 18 that's where the turning point came.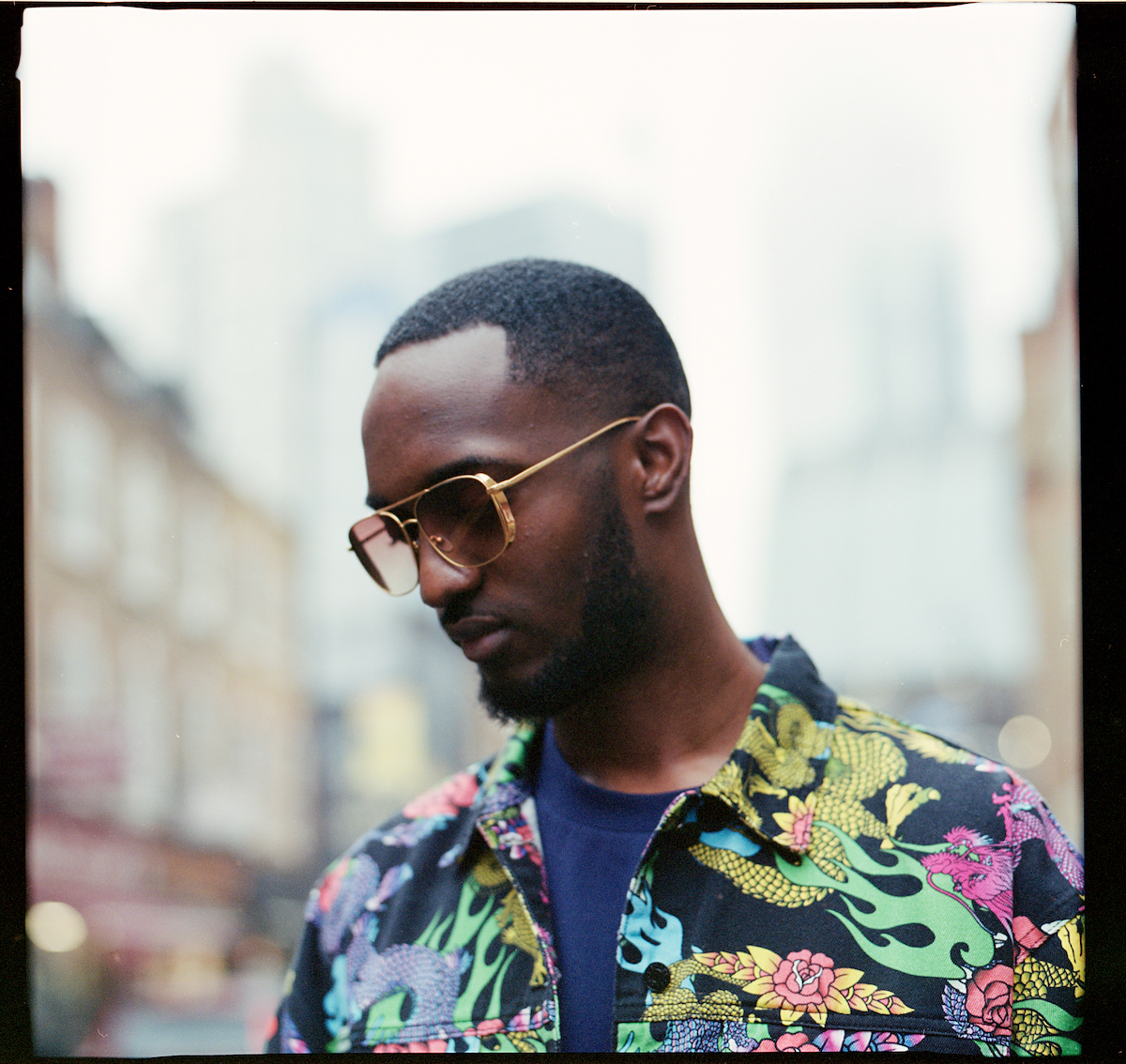 Who are your major influences?
Growing up it was Michael Jackson and Boyz II Men, I used to like their vocals and harmonies, but definitely Biggie Smalls and Puff Daddy.
When do you feel most inspired to create music?
There are loads of places. When I'm on the toilet, definitely a good place. When your drunk, because you kind of let down your guard you're not thinking as much. Sometimes when you are angry, it all depends on what emotional state you're in.
I know you've been travelling a bit, what is your favourite place that you have been too?
I'd say Amsterdam, I love the freedom there. You thought I was going to say something else – it's the freedom bro nothing else! I know weed isn't supposed to be legal but the fact that it is over there I feel like the people are more chilled and of all the places I've been too that's the place I feel most comfortable
What is the craziest story you have from travelling?
I would probably say in China, I wouldn't say its crazy but we were walking back from the festival I was performing at, we were getting in the car and we were walking at the park and there were taxi people and (people) chilling out there and I could hear they were saying the N word and I don't know if it means something else in their language. So we started walking as fast as we could to get out of there.
So how would you say the crowd was different in China?
Because they don't speak English most of the time they don't understand what you're saying so they're judging you based on your vibes.
It was fun, you could tell that they were fascinated by what was going on and obviously they hadn't heard that kind of sound a lot. It was good, I like singing to a new crowd, that's where the actual work is, it's easy to go and sing to people who know your music already and know who you are. I think the joy is actually being able to convert people into fans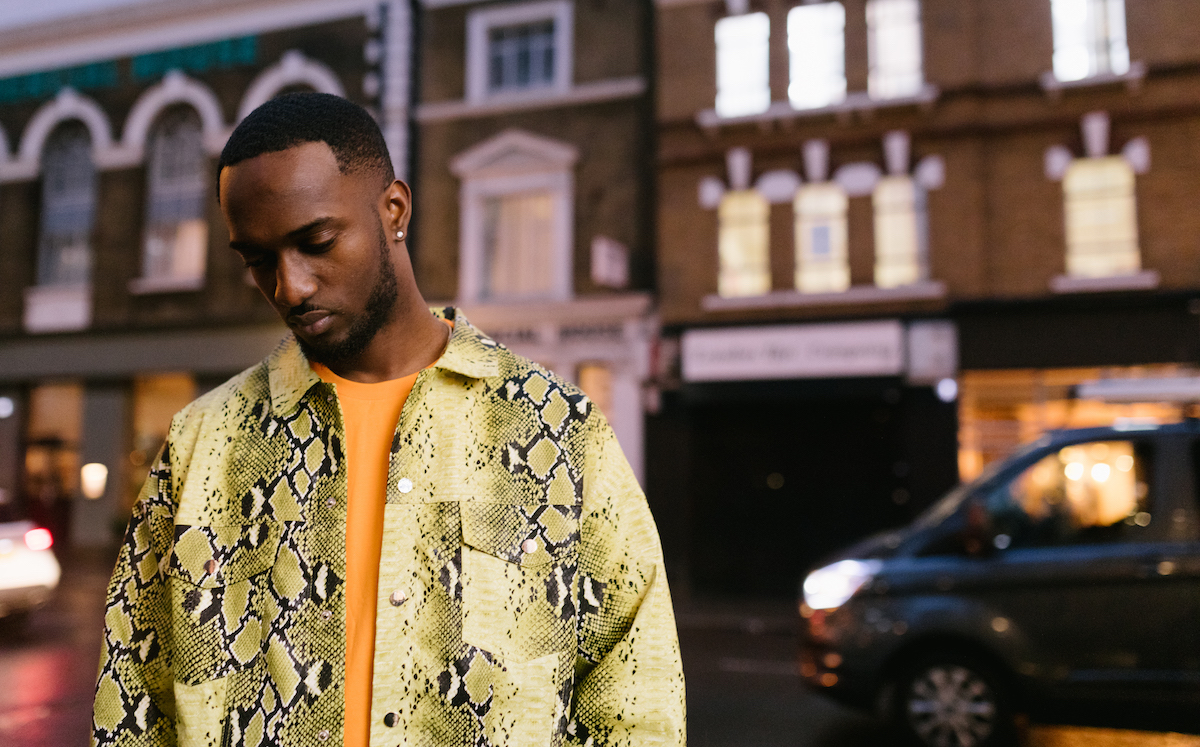 Jacket & Trousers: Fila, Trainers: Puma
When you're making music do you think about what the crowd are going to be like?
Before I didn't but when I made songs that they can actually sing along to, now I always try and make it easier for them to sing.
What's your favourite song to perform?
Dance for me. I don't even have to sing that one they sing it to me
I feel your music is best at a party
Yeah definitely
What would you say is the perfect party?
Food, there has to be food first because I'm a foodie. So, before you drink there has to be food set up on the side
What would the perfect meal be?
Jollof rice, plantain, some chicken, coleslaw. Then the alcohol, the girls – not for me, I've got my girl.
What is the staple item in your wardrobe?
Let me just admit this, up until about two years I was not interested in clothes.
I couldn't dress bro! Because I didn't care what anyone thought. I have a friend called Patrick who is really into fashion, I spent a few months chilling with him and my life just switched.
But my staple, only because it cost me so much money, its Luis Vuitton head to toe I've got like a shirt, trousers, shoes. That comes out on special occasions. When Queen Elizabeth calls me for my MBE – that's what I'm putting on
What do you prefer winter or summer style?
Winter – it's weird I don't like winter, but I love dressing in winter the coats, scarfs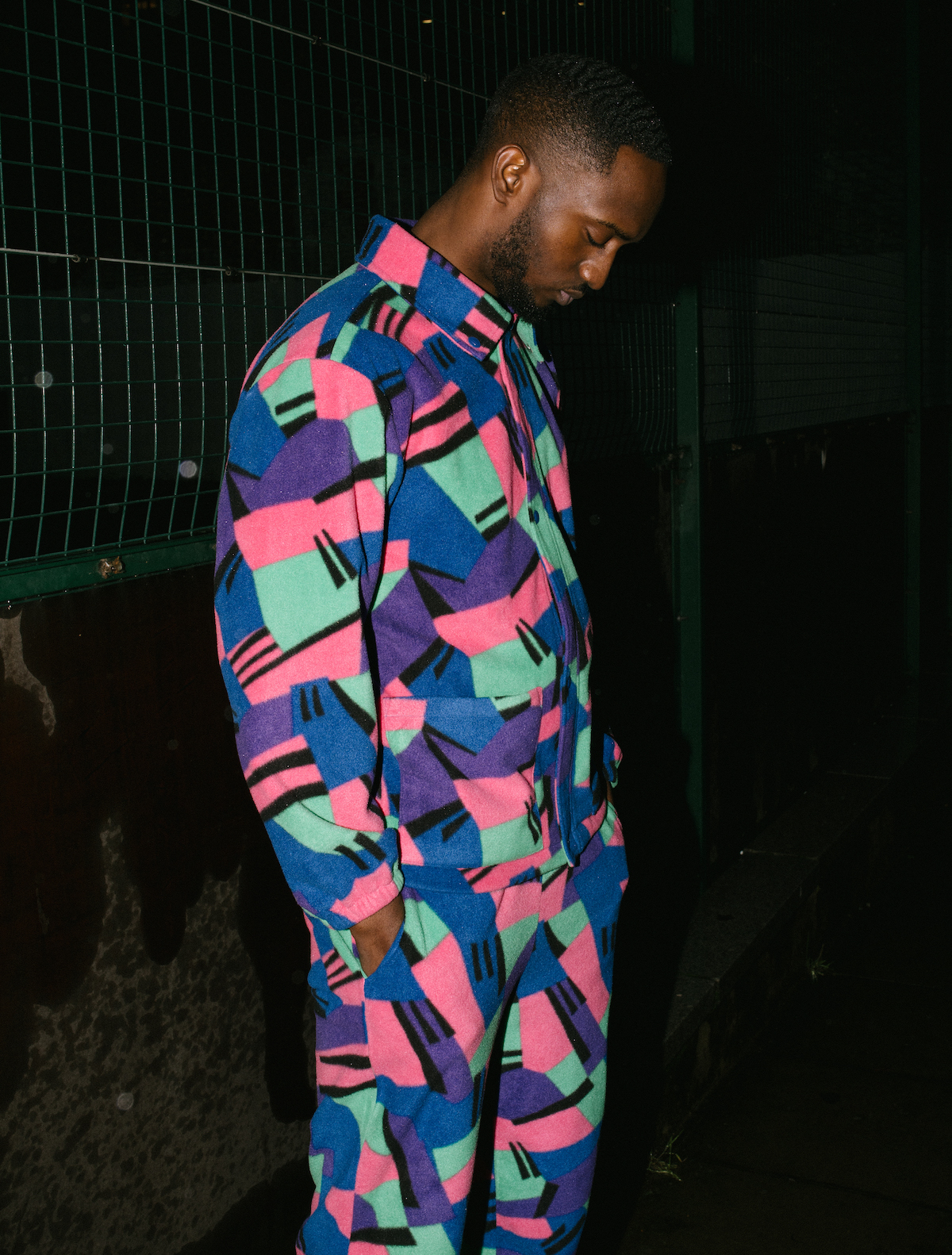 Jacket & Trousers: Jaded Man, Trainers: Puma
What are your plans for the future?
New music. After doing my own music I want to help people, they might not live in London or have the resources like everyone else, so I'd love to go to Africa and Asia and find new talent and give them a platform, a chance to showcase their skills.
Any way I'm able to give back that's what I'm going for after I make a million
What would you say your biggest achievement is so far?
Between performing at the 02 arena which was the Afro Republik concert or recently I performed in Paris at Paris Arena which is like the biggest arena there with my friend called OrelSan he's really big over there so I think there were about 20 to 25 thousand people there
What's your biggest goal that you want to achieve?
Dominate the charts, around the world not just the UK
World domination?
Intergalactic domination! We're taking over the world
Vest & Joggers: PLT x Karl Kani Vest, Trainers: Puma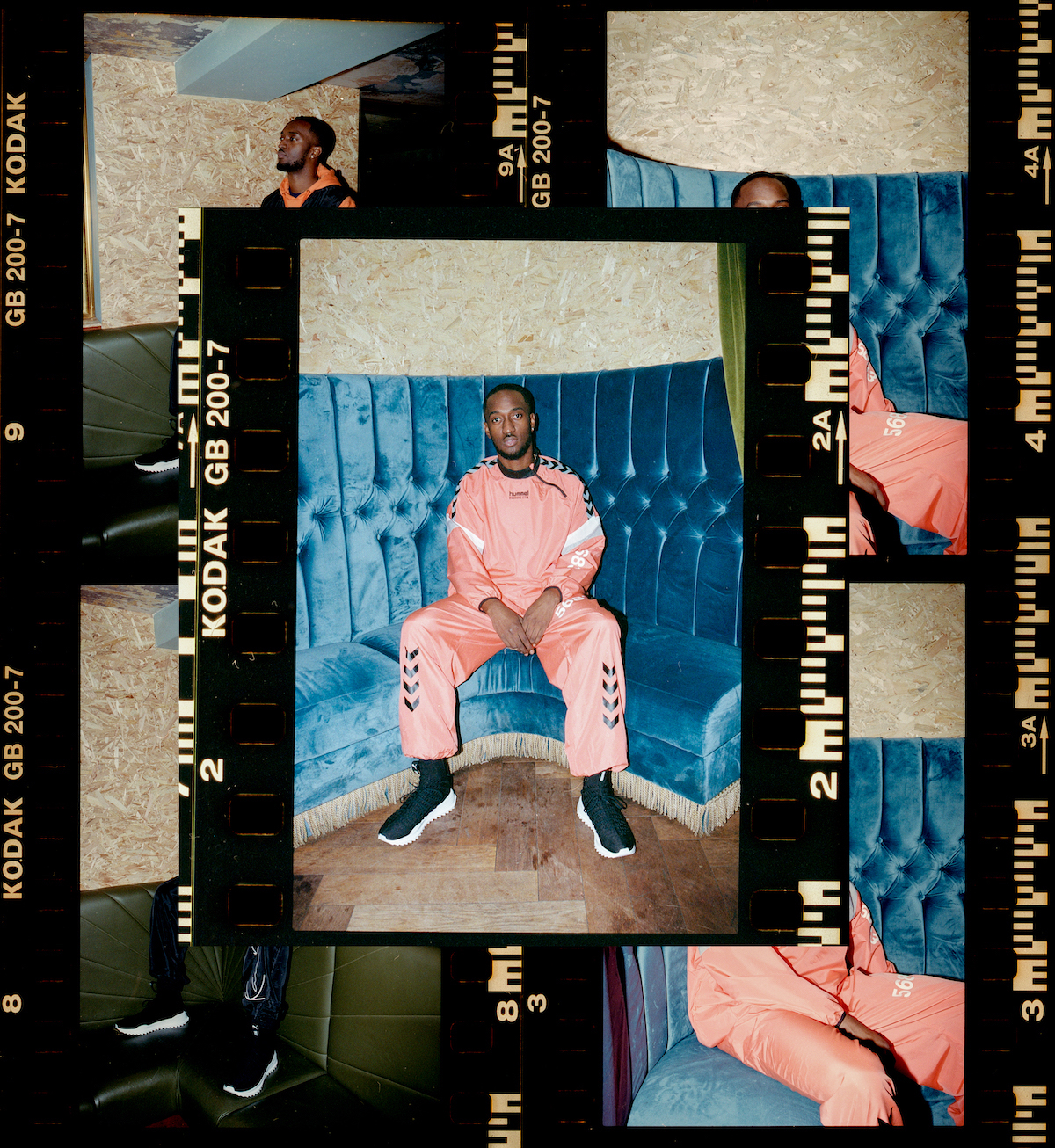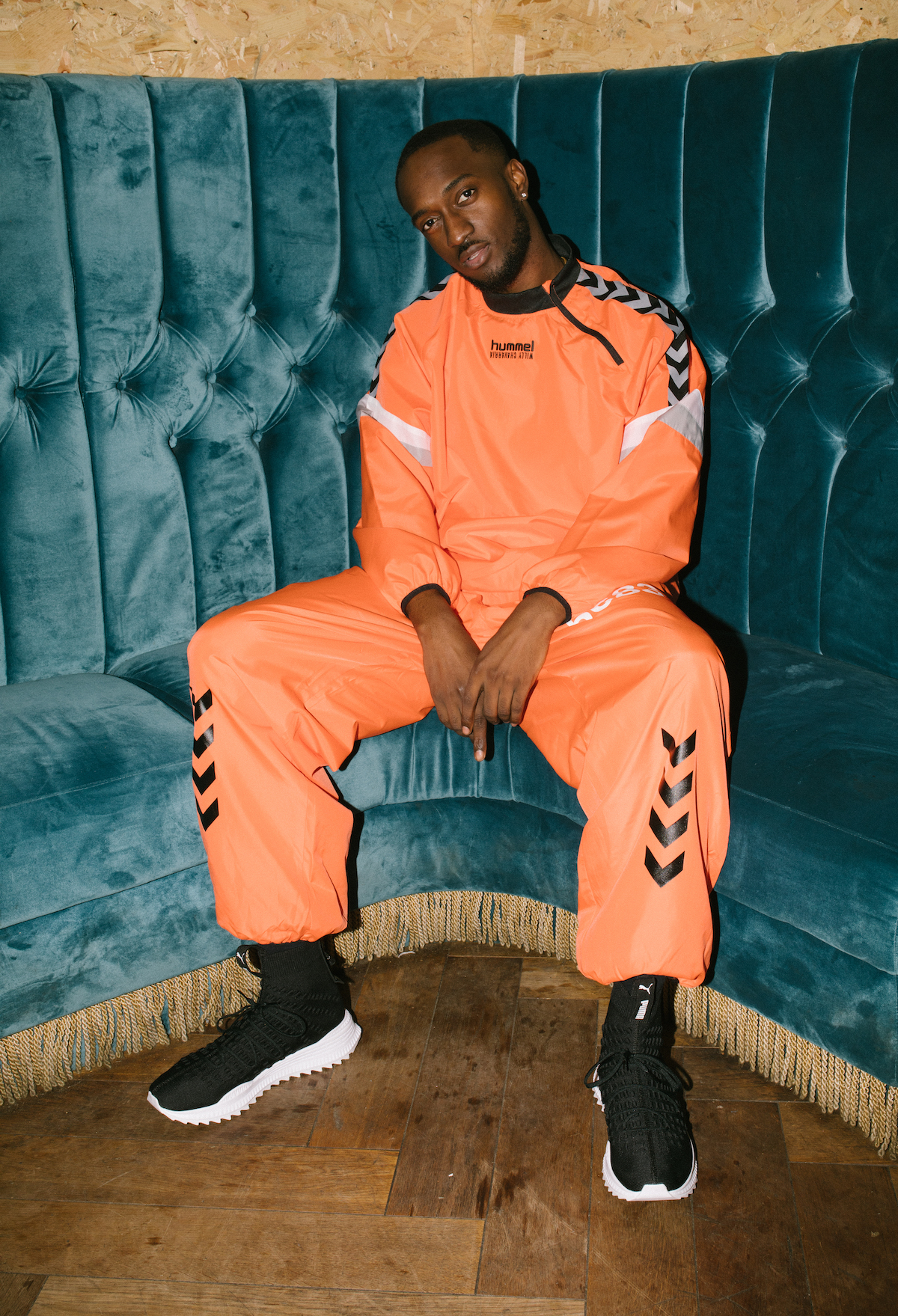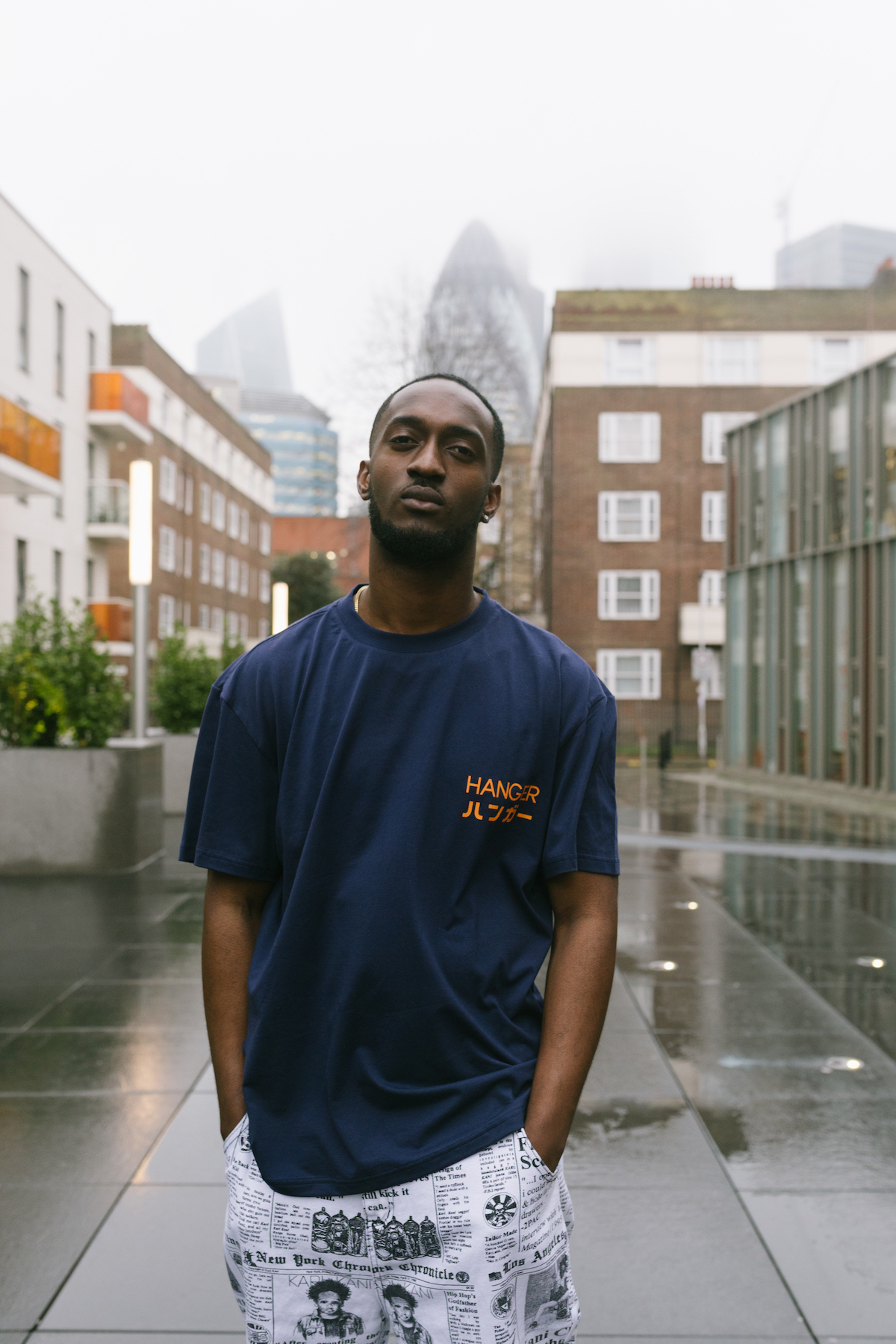 3: Top: Hanger x UO, Trousers: PLT x Karl Kani trousers