Talks music, men and style
"There were a lot of moments I thought I would never find my happiness in music again but here I am happier than ever"
From 10-year-old ambitions to attending the prestigious Brit School, Sasha Keable's path to singer/songwriter was no mere coincidence, more so an inevitability. Releasing her latest EP titled 'MAN' just a few days ago, PAUSE sat down with the London artist to talk about her inspirations, style and the therapeutic effect of music.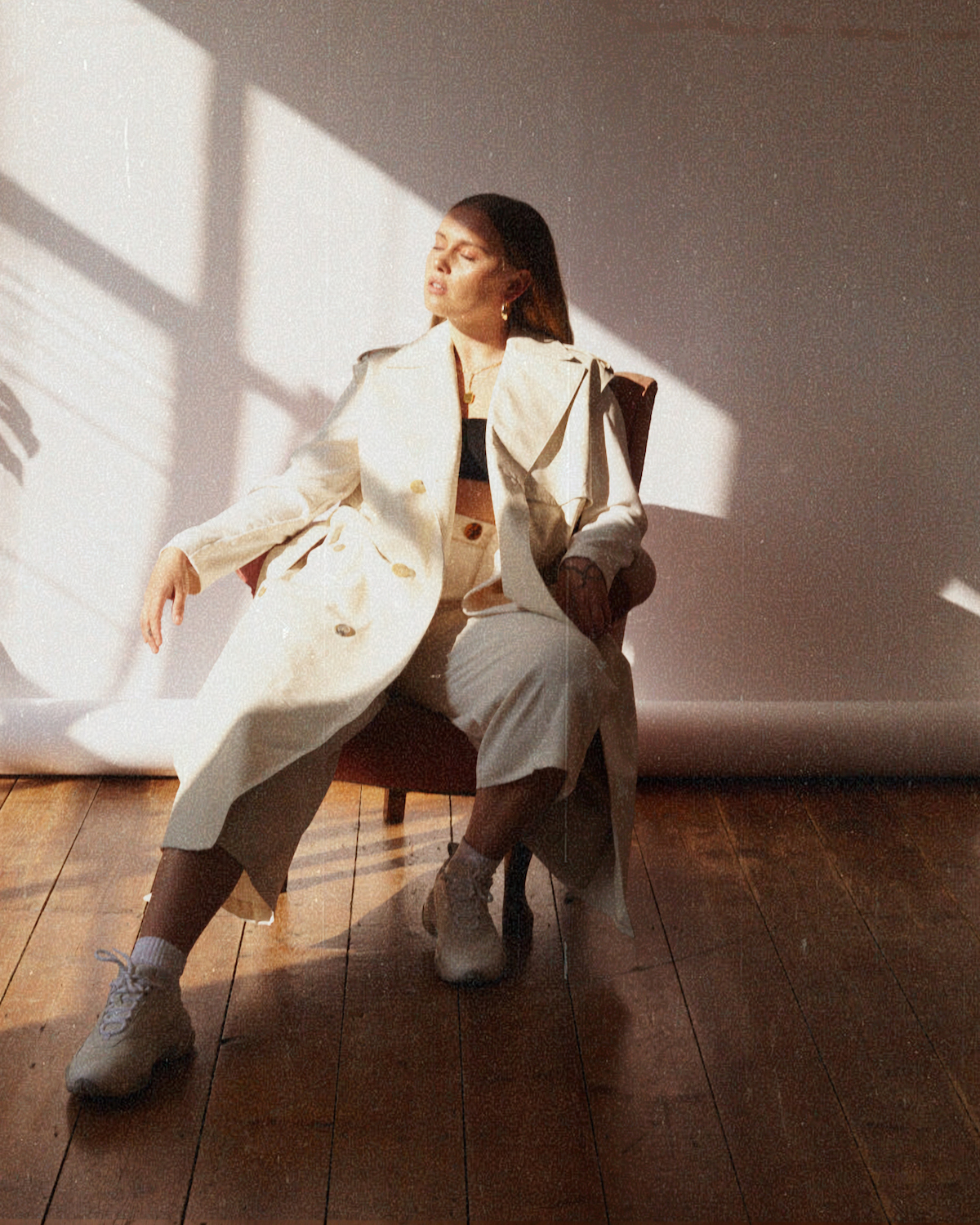 Jacket: Bottega Veneta, Suit: Topshop, Crop: Urban Outfitters, Trainers: Puma
How early did you know you wanted to be a singer?
I think I must have made my decision when I was about 10, I don't really remember making it but I recently got sent a photo by some people that were doing up a house me and my family used to live in and when they stripped the wallpaper in my old room, they found a picture I had drawn of myself aged 10 with all my aspirations on it and it said I wanted to be a singer so.. here we are.
What was your experience like at Brit school?
Awhh I loved BRIT, it wasn't like any other school in the world, it was some of the best years of my life.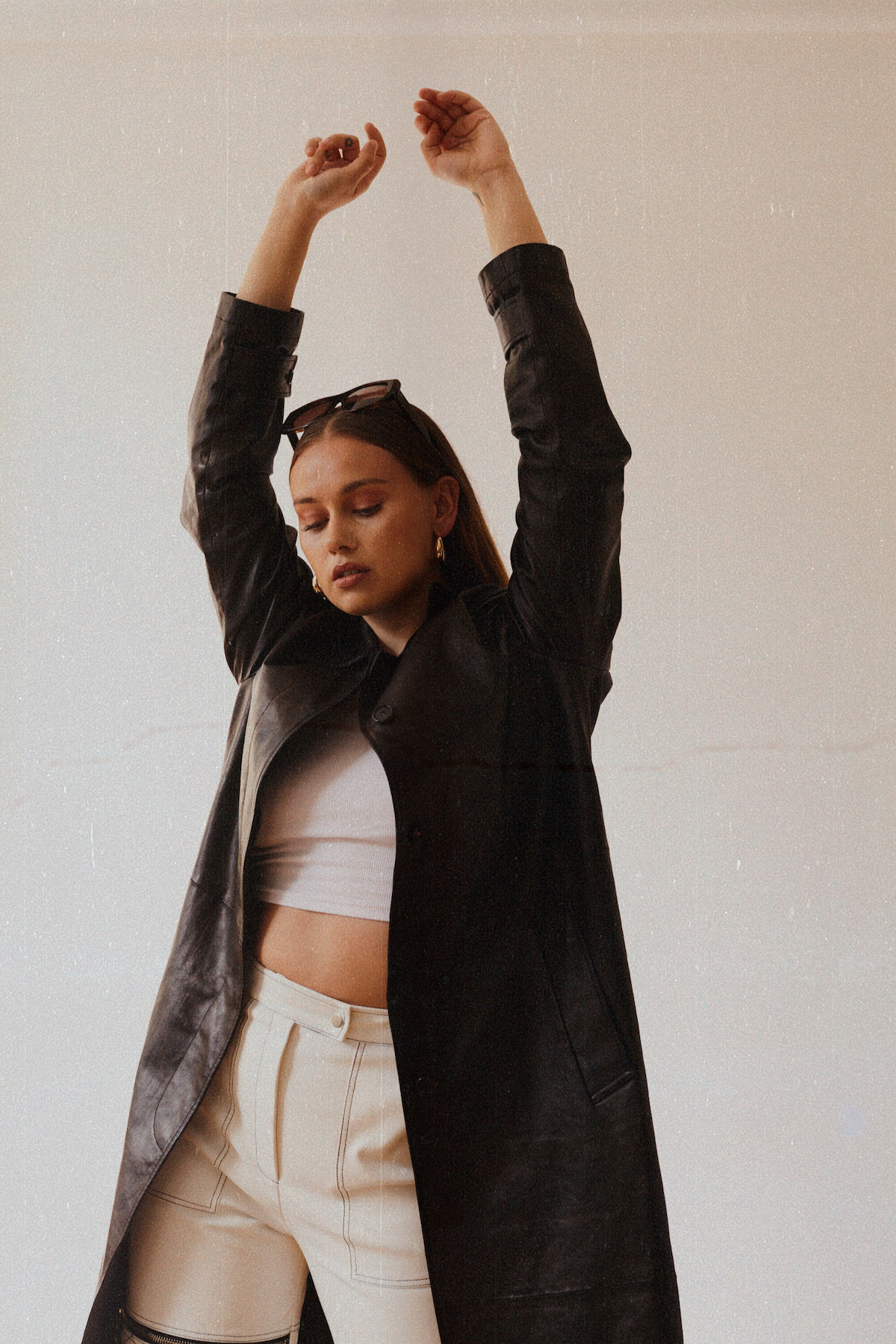 Jacket: Bottega Veneta, Trousers: Ragged Priest, Sunglasses: Ace & Tate, Trainers: Nike AF1 Jester via Schuh
Can you explain why you named the new EP "MAN"?
The EP explores my different relationships with men, from my boyfriend, to men I work/worked with, to random men I meet so it seemed fitting to call it "MAN".
What annoys you the most about men?
When they don't lift up the toilet seat and piss all over it.
If you had to describe the EP in three words what would they be?
Emotional, over-dramatic, realism. That was kind of four, sorry.
Your lyrics seem to come from a very real place, how does making music help you personally?
I'm really open about my struggle with depression and anxiety, writing has always been free therapy for me. I can honestly, from the bottom of my heart say I wouldn't still be here without the creative outlet of writing. So it doesn't do much really… haha.
Tracksuit: Represent, Trainers: Nike AF1 Jester via Schuh
What's the most starstruck you have ever been?
When I met Robert Glasper.
What's the proudest moment in your career?
Being in exactly this place right now, there were a lot of moments I thought I would never find my happiness in music again but here I am happier than ever, I'm proud of myself every day.
What's your morning routine?
When you work in music it's quite hard to have a routine, but my perfect morning is wake up at 7.30 lay with my dog for while and check the news/social media, make a smoothie and take my dog for a walk for 2 hours, get home put on a face mask and jump in the shower.
Who is your favourite designer?
I do NOT have the money for designer clothes so I rely heavily on charity shops and vintage shops, but there are so many amazing smaller brands that I love like Miaou or Caitlin Price.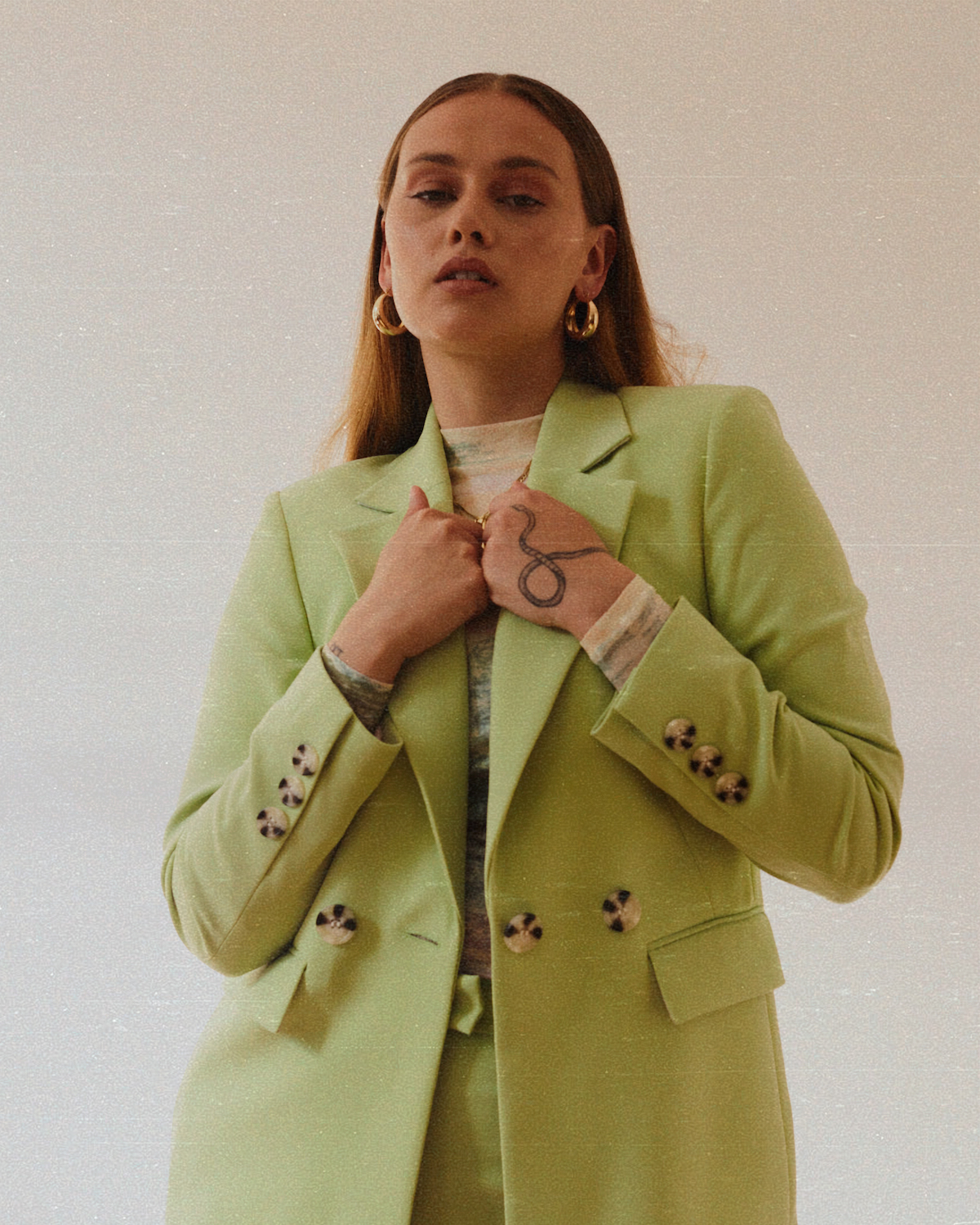 If you could only wear one pair of shoes for life what would they be?
Black Converse Hi 70s I don't know what their actual name is but I would wear those forever and ever.
Where do you find fashion inspiration?
Instagram
Name a current trend that you love and one that you don't like?
I don't really love or hate anything whatever makes people happy really. Apart from platform bejewelled crocs, that's a no from me.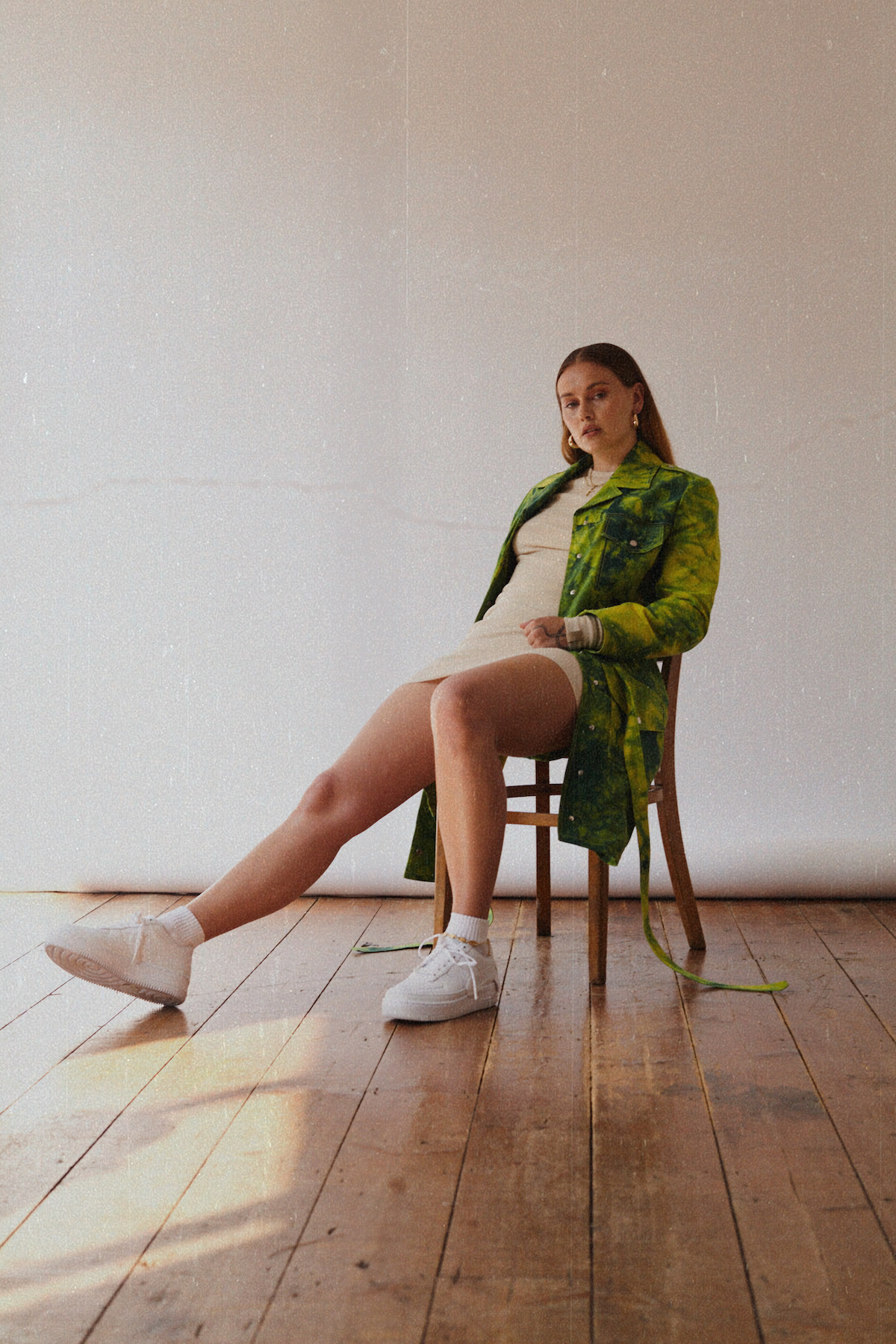 Jacket: Katie Ann McGuigan, Dress: Bottega Veneta, Trainers: Nike AF1 Jester via Schuh, Anklet: Skinnydip – BELOW: Jacket & Jeans: Levi's, Crop: Primark, Sunglasses: Ashley Williams x Ace & Tate