Quick smoke break.
Sat casually smoking in an arcade, Luka Sabbat took to Instagram to show that he took a W on the hyped Nike Vapormax release. The model and Grownish star is in Tokyo, taking a break from the city for a quick outfit picture and game of Tekken.
With their 3D Nike tick and multicoulored sole, the Cactus Plan Flea Market X Nike Air VaporMax's where quick to garner attention and sold out almost immediately during yesterday's limited European release. Luka styled the shoes with a red sweatshirt and dark grey trousers for a casual fit.
Follow the link below to purchase the hyped sneaker for re-sell or, alternatively, for a general release pair of VaporMax.
SHOP CACTUS PLANT FLEA MARKET VAPORMAX
SHOP NIKE VAPORMAX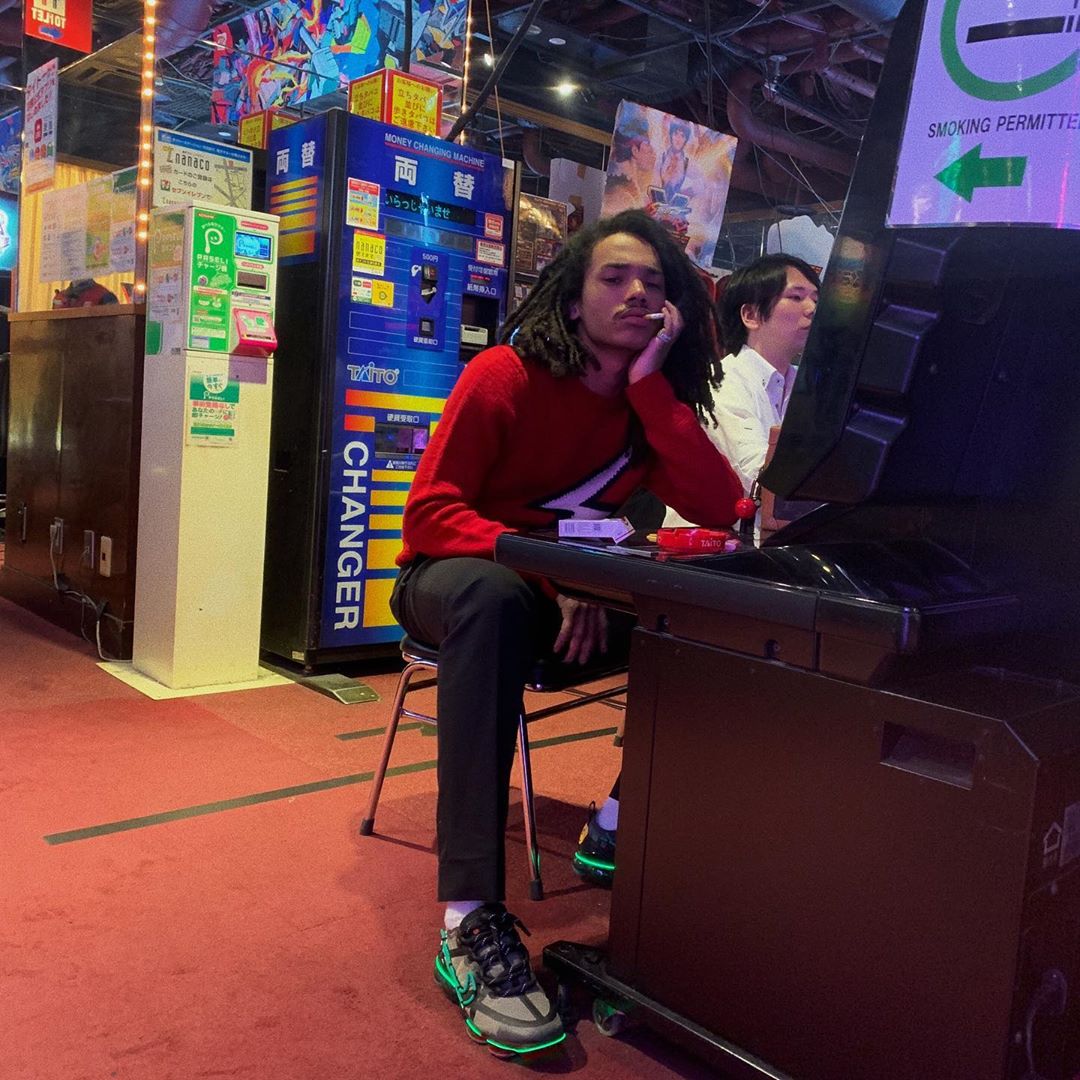 PHOTO CREDIT: @lukasabbat