With special dying method.
Stone Island just revealed a closer look at their limited-edition fishtail parkas from the brand's "Stone Island_Protoype Research_Series 04" collection that debuted at Tortona Design Week.
Sporting experimental fabrics that pair Stone Island's signature iridescent look with its special "MANUAL FLOCKING ON NYLON METAL GRID-OVD" method, each parka is crafted from Stone Island's "Nylon Metal" material and is covered in a water-based adhesive before being double-dyed to create a colourful and saturated shell. With a limited drop of only 100 parkas, the process of double-dying creates different variations of treatment meaning every piece in the series is unique and one-of-one.
Set to drop May 23rd via the Stone Island webstore, check out Stone Island's Fishtail parkas in the images below: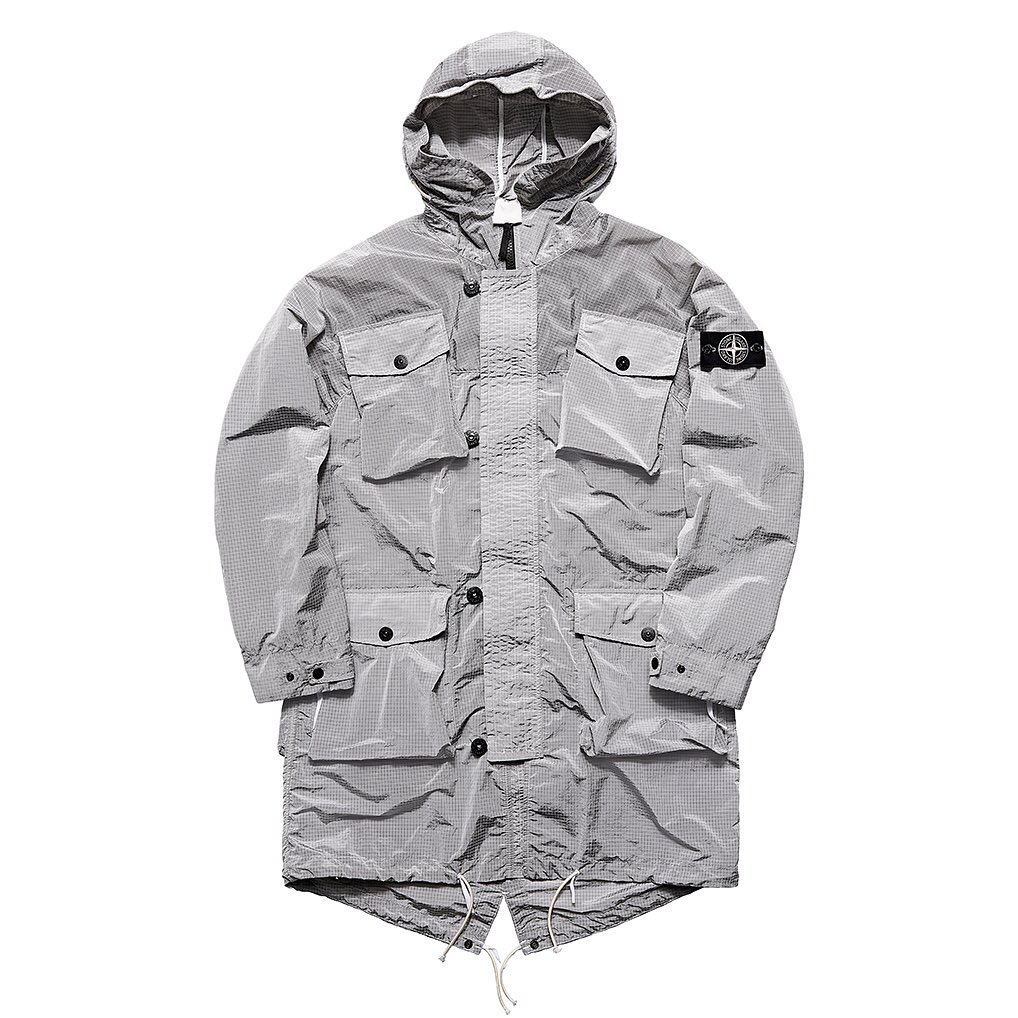 PHOTO CREDIT: @StoneIsland