"Three Little Birds."
3.PARADIS recently debuted its latest Spring/Summer 2020 collection packed with themes of love, empathy and unity.
With a collection titled "Three Little Birds," celebrating differences and unity through diversity, the range features shirts, trousers dressed in handprints and doves, coats, "World Citizen" t-shirts and a striking half-and-half suit. A standout in the collection comes in the form of a drawstring trench, adorned with handprints and a unique sky blue-hued lining. Heavily influenced by the idea of recognizing our individual differences by disrupting internal processes and cultural norms, the collection is rounded out with the perfect marriage of fabrics, finishes, shapes and details.
Take a look at the pieces from the collection in the images below: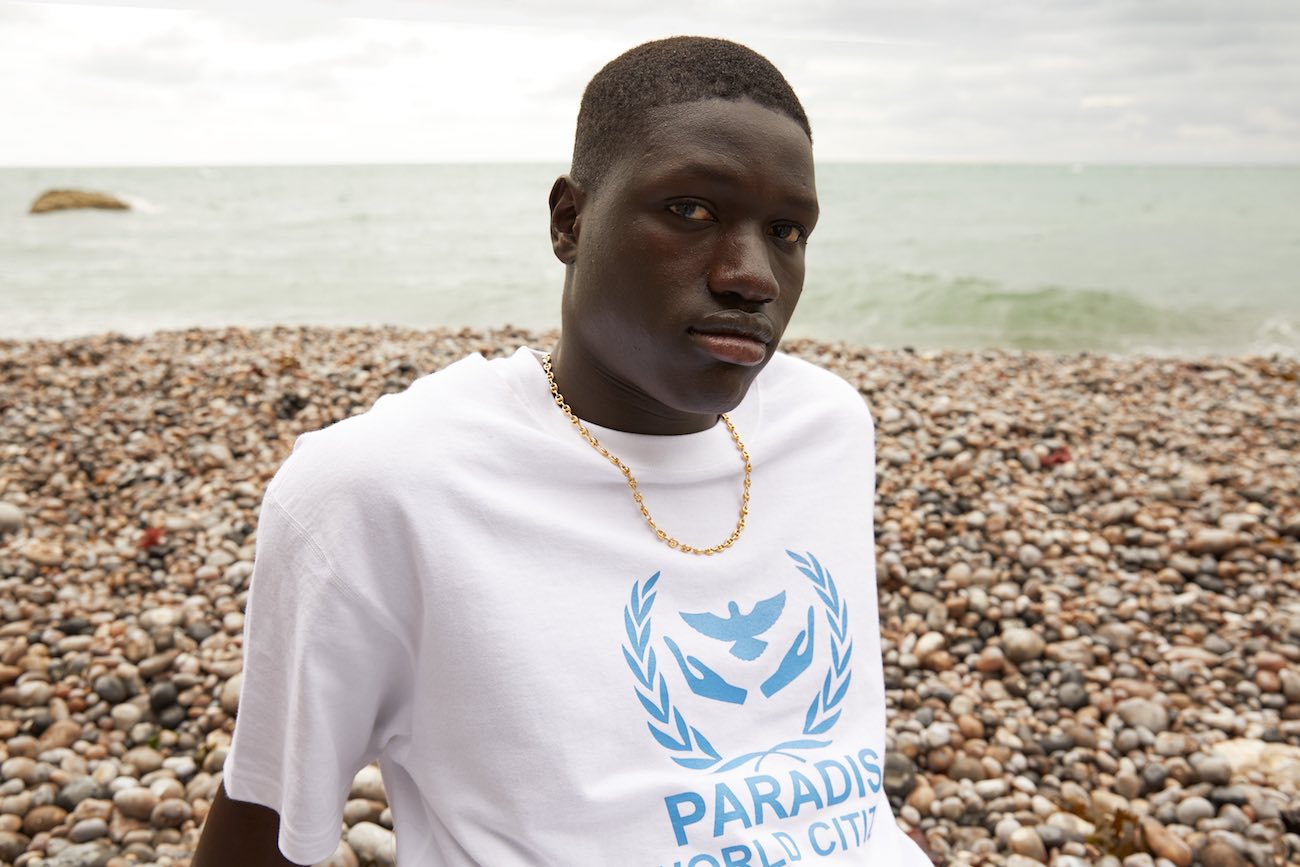 PHOTO CREDIT: Fabien Montique.