Another Round of Winners.
Rounding out the Graduate Fashion Week 2019, their annual Gala Catwalk Award ceremony took place a couple of nights ago with another slew of well-heeled graduates now being released upon the fashion industry.
While Edinburgh College of Art stole the show with five awards, Brian Mc Lysaght was the real shining star taking home the Conscious Design Award, The Hilary Alexander Trailblazer Award & the revered Christopher Bailey Collection of the Year Award. Speaking on his winnings, Brian commented;
"I'm so grateful and also grateful for everyone in my class. We're always in dialogue with each other, asking what each other thinks."
Check out the list of winners in its entirety below.
The Womenswear Award Winner: Alexandra Fan from the Edinburgh College of Art
The Menswear Award: Greg Brears from Birmingham City University
The Conscious Design Award Winner: Brian Mc Lysaght from Edinburgh College of Art
The International Fashion Award Winner: Ivy Lam from Savannah College of Art and Design Hong Kong
The Hilary Alexander Trailblazer Award Winner: Brian Mc Lysaght from Edinburgh College of Art
The Clarks Footwear Award Winner: Keri Thornton from De Montfort University
The Two Tu Scholarship Winners: Michaella Knight from Nottingham Trent University and Josephine Roberts from Northumbria University for winning the two Tu Scholarships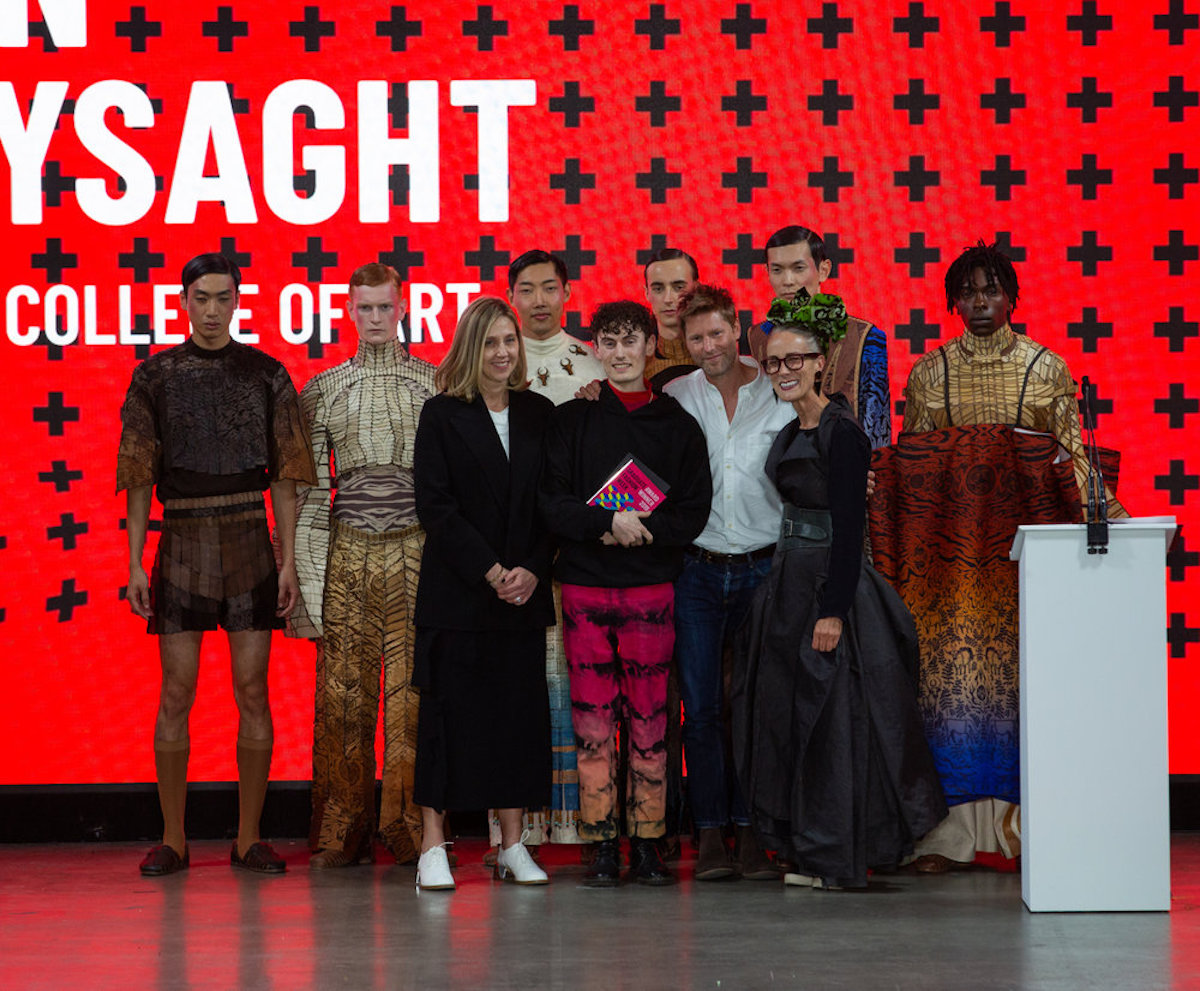 PHOTO CREDIT: @GRADUATEFASHIONWEEK