Grills & a cowboy hat.
The man of the moment, no one in the world right is having a bigger moment than Lil Nas X is. As his hit " Old Town Road" continues to dominate the charts, the breakout star graces the cover of Teen Vogue magazine.
Appearing on one-of-two covers, Lil Nas X keeps his Western references, sporting a burnt orange denim jacket teamed with a white cowboy hat. Adding his own hip-hop influence into the mix, the country rapper appears iced out, with platinum rings, earrings and the diamond-encrusted grill piece.
Take a look at Lil Nas X's Teen Vogue Cover and pick up pieces from the look in the buttons below:
SHOP WHITE COWBOY HAT
SHOP DENIM JACKET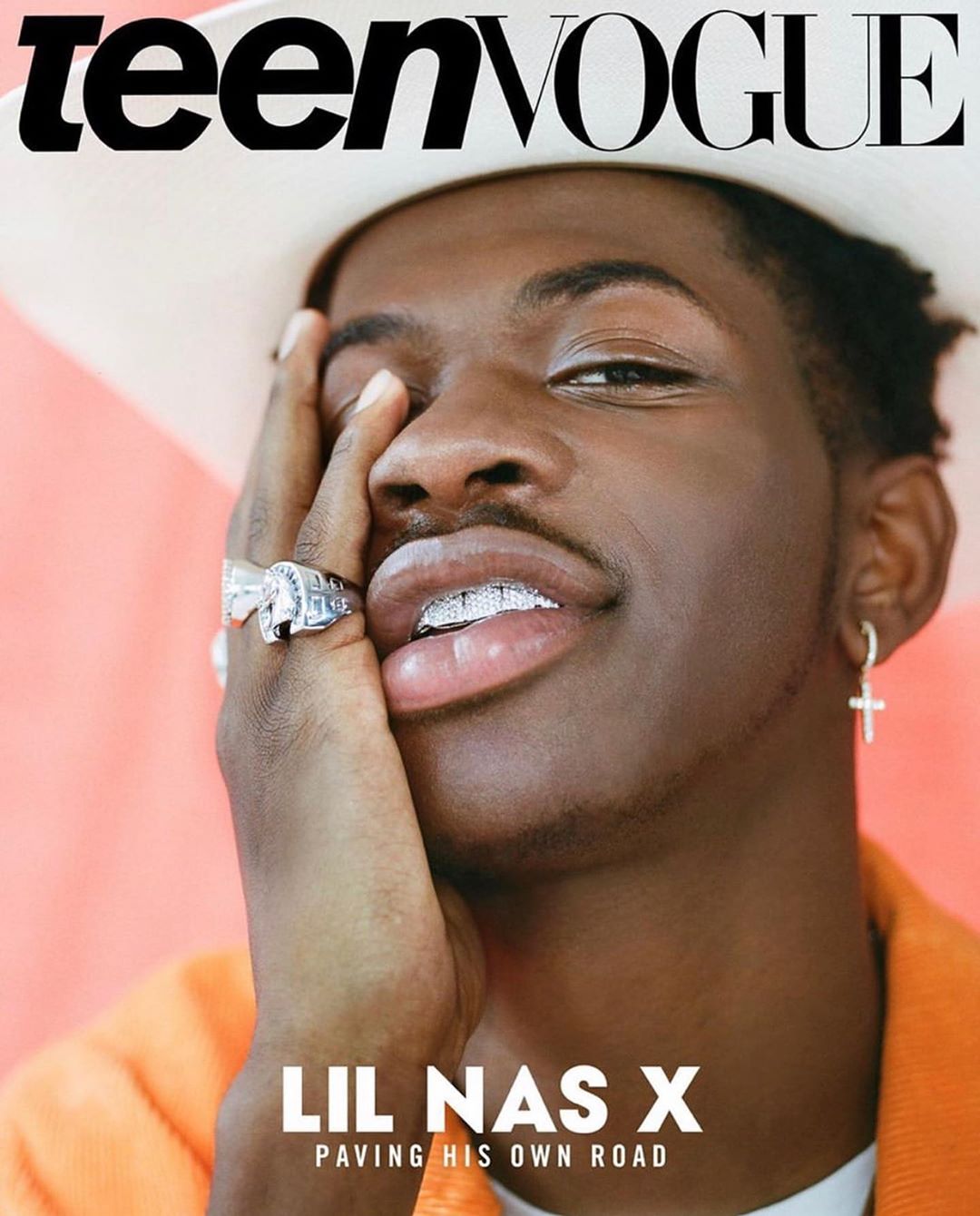 PHOTO CREDIT: lpeopleswagner