Talks career, mindset and future
While Aitch's introduction to music happened long before, it was the young Mancunian's hit Straight Rhymez that really turned the industry's eye to the promising newcomer. Providing him with the platform and recognition to take things to the next level, he's since gone on to open for artists such as Wiley and Cadet alongside amassing millions of youtube hits. PAUSE sat down with the upstart to talk all things music, fashion & more.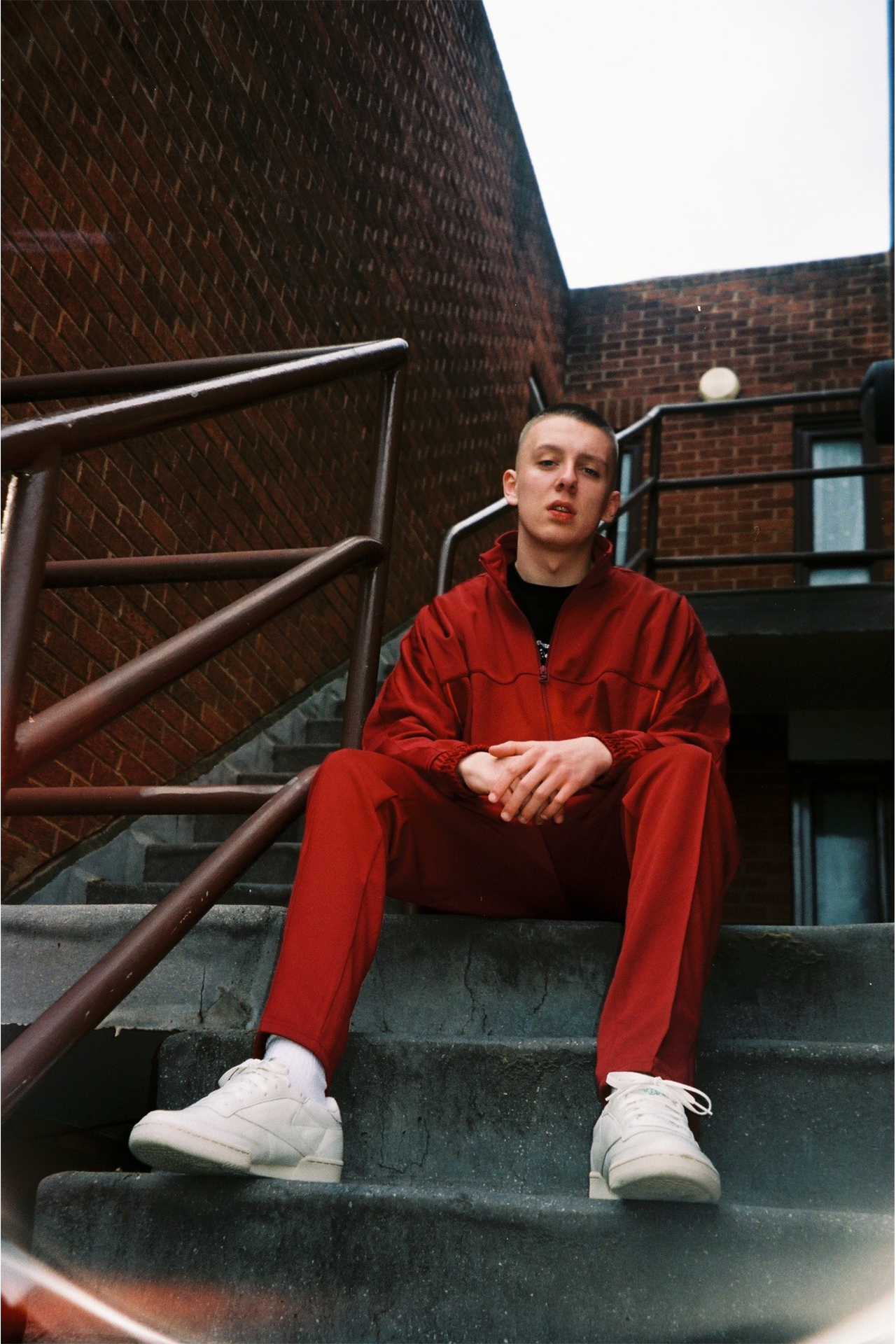 Tracksuit: Nike x Martine Rose @ Mr Porter, Trainers: Reebook
Who did you listen to growing up?
UK wise, Chip and all of them, but really growing up I was more into 50 Cent. That was when I was a bit younger and then when it came into high school, just more or less what was popping at the time, all of the grime scene – the JDZ, p110 era.
Were there many people from Manchester that you could look up to back then?
There definitely were, I just wasn't doing music at the time but other people in Manchester were. People like Shifty, Wrigley, there's a couple OG's in Manchester.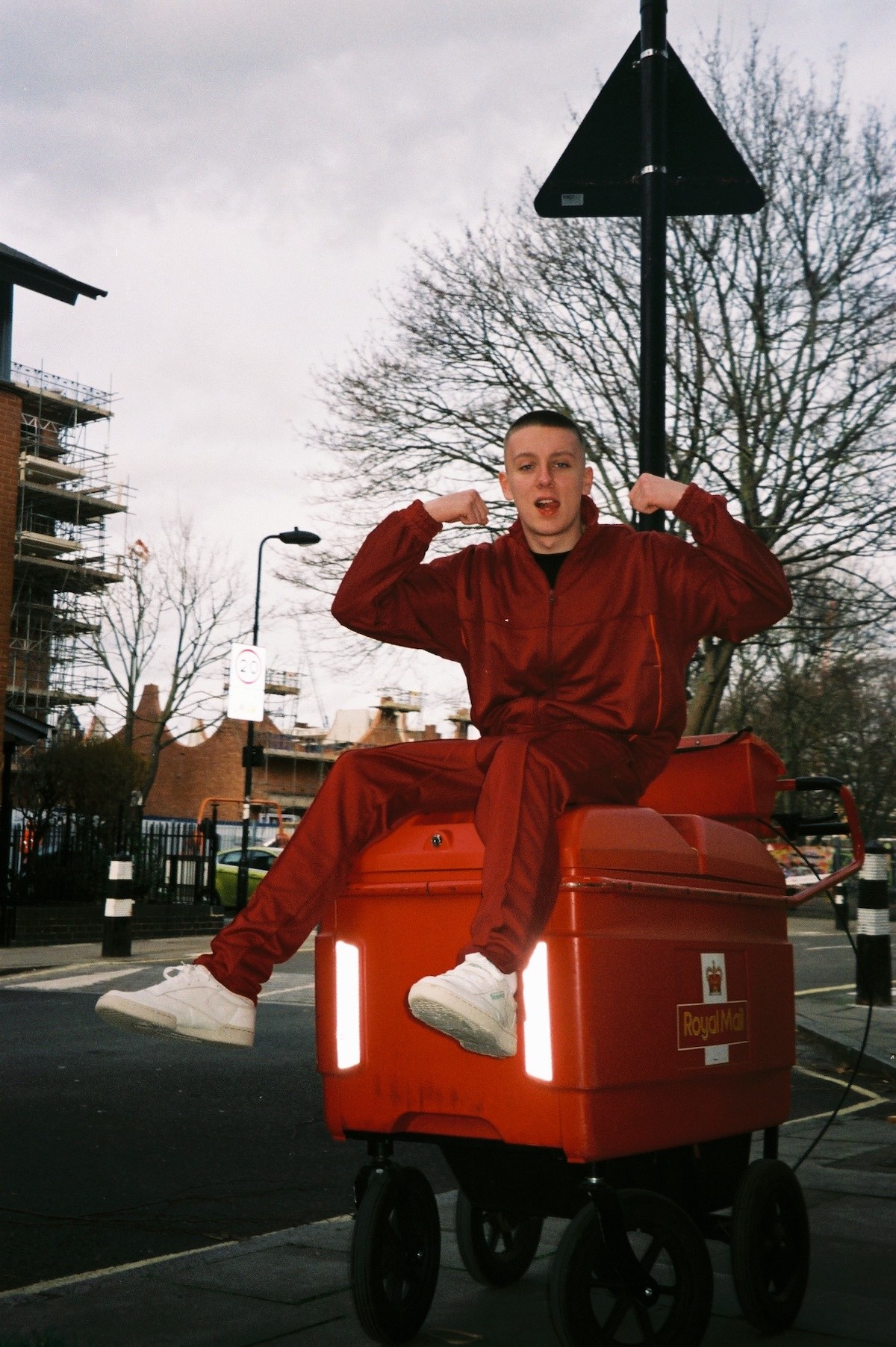 What are the top 3 things about Manchester?
The nightlife, the females and the energy. The way we do things its nice, its different to everyone else, actually I'll put energy first.
Are you still based in Manchester now?
Yeah, I'm always there, I just come down to London for a week maximum and then go back. I'm definitely staying there, one million percent.
When Straight Rhymez came out it felt like you blew up from nowhere, what was that like?
Obviously, I was doing my thing, but it was just more Manchester based no one in London or anywhere else knew about me too much, it was more just Manchester. Then Straight Rhymez took it to that next level and I skipped about five levels after straight rhymes – I was on like level two and I went to ten. But it was good because I've just been thrown right into the deep end, I have to adapt fast, I haven't got time to mess around.
Outfit: Minus Two, Trainers: Nike @ Schuh
When did you first realise how big Straight Rhymez was going to be?
I remember I was just sat at my boys house and GRM Daily shared it on Instagram, because obviously it's on my channel, and from the second they did that I just watched my Instagram notifications go off the scale and from then my Instagram notifications haven't stopped.
What were you doing before music?
I went to college and did sport and worked on a building site for a bit but that ended quick – I quit that one.
What was the moment when you decided you were quitting?
I didn't want to work anyway, I didn't want to be there I just had to make money and didn't want to do anything stupid. So, the quicker I could get out of there the better, I was just waiting for a moment and obviously Straight Rhymez was that moment.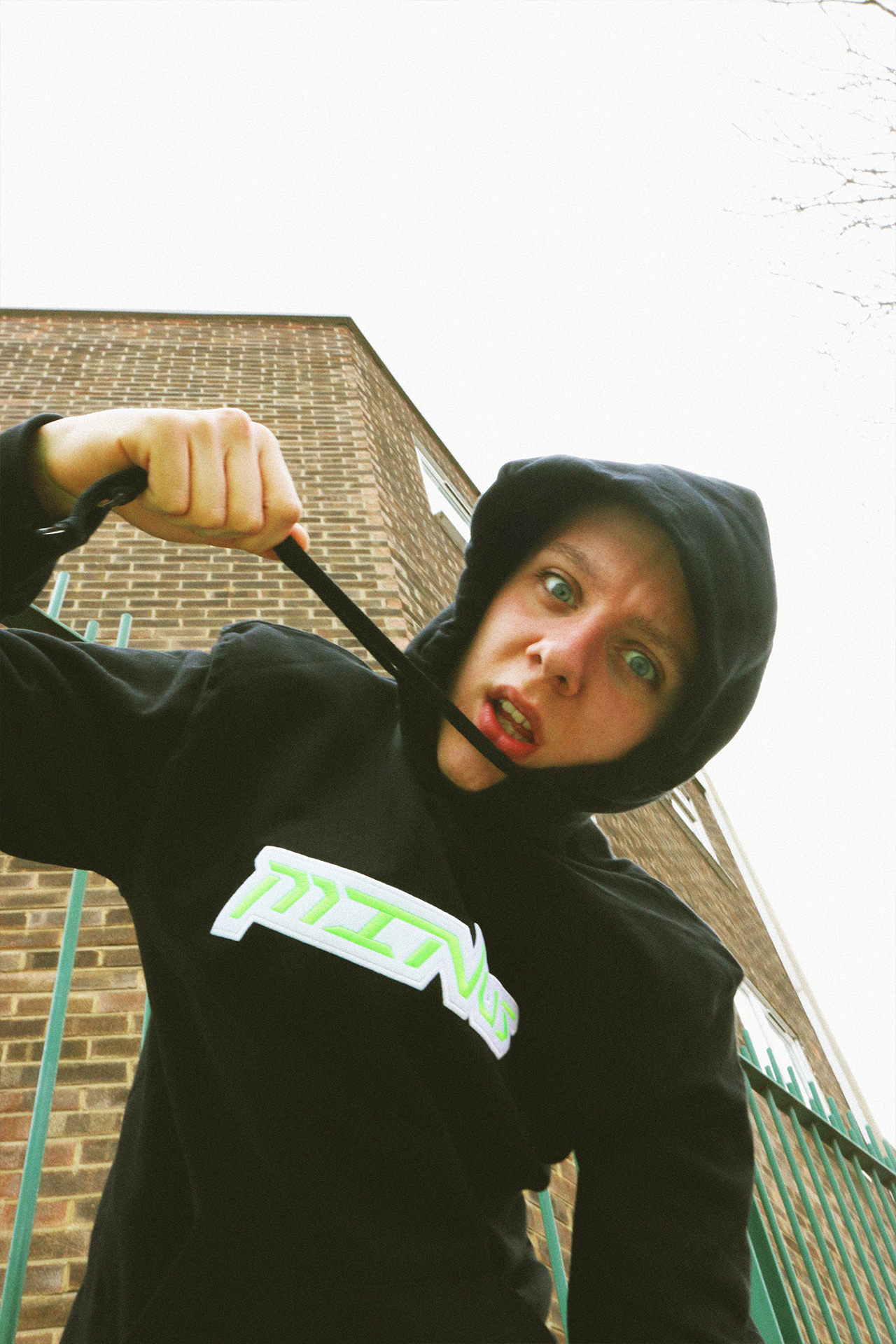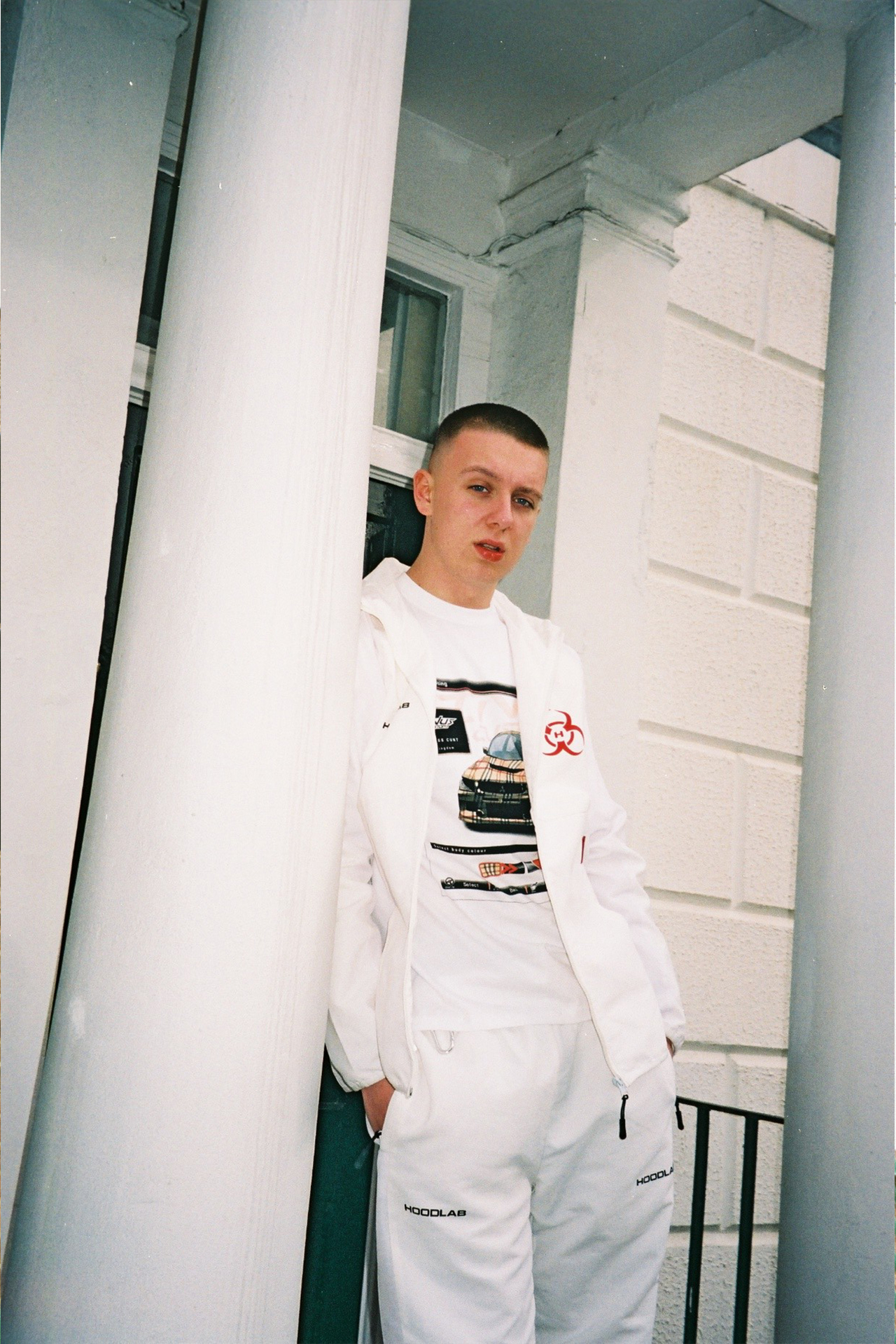 Tracksuit: Hoodlab, Top: Hoodlab
I feel like every video you show us a new dance move.
Yeah, I've got bare dance moves!
Do you think there will ever be a signature Aitch dance?
One day! I don't know where it's going to come from, but you'll see some new dance moves in every video and then there will be my one. I have got my little signature move but that's not ready to be revealed yet, we're holding that one.
I know you have said you don't go on dates, but if you meet the one where would you take them and what would you wear?
This is a hard question because I genuinely do not go on dates, so I don't know where to go. But I would wear, depending on who it is, something calm, I wouldn't try my best because then it just seems a bit desperate. I would bang a quick pair of jeans on, maybe Diesel, a calm T-shirt and whatever T-shirt I have got on the Jacket needs to match, if it doesn't match it doesn't make sense, and usually white air force. I don't know where I'd take her, you will have to let me think about that one.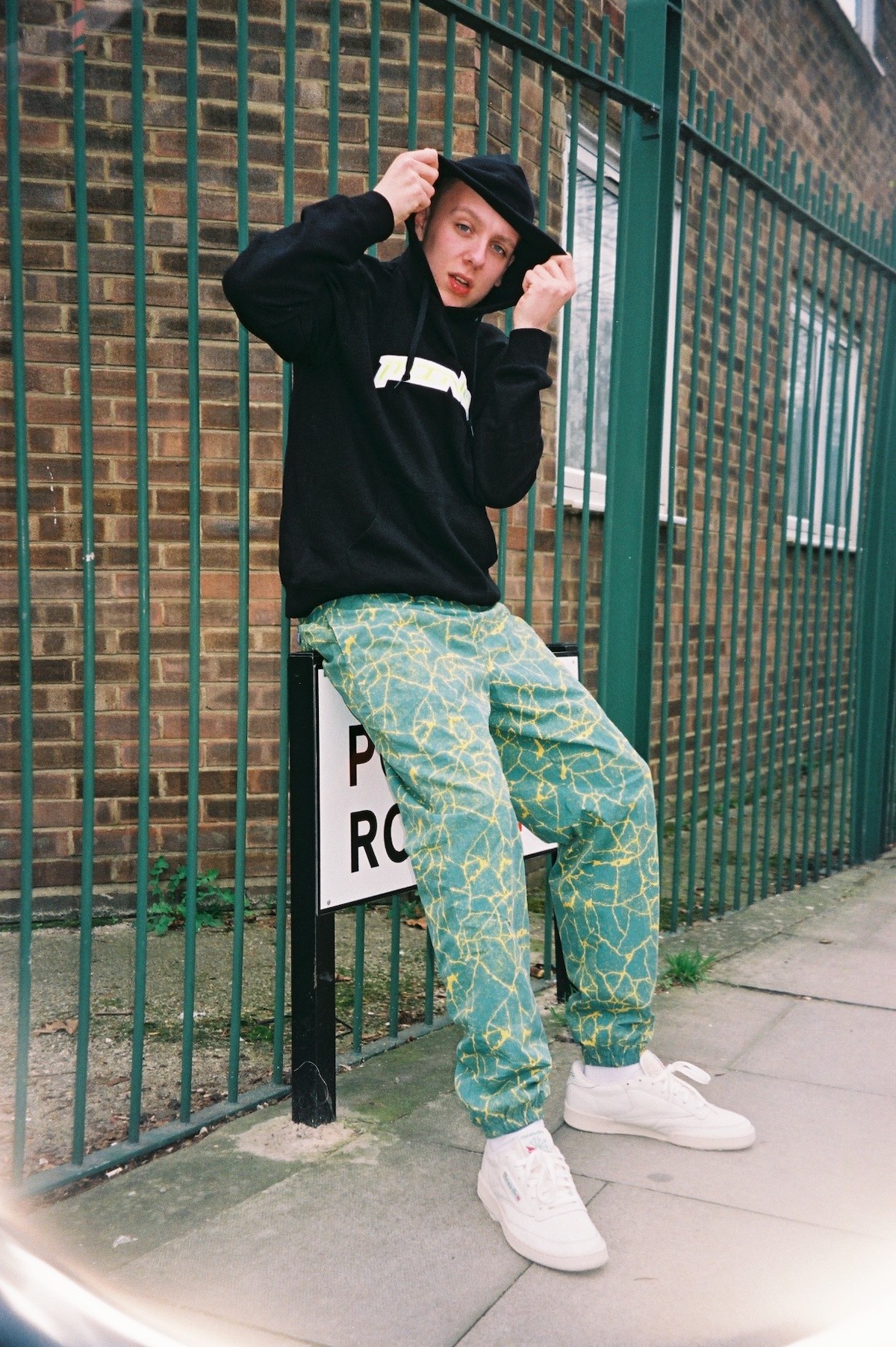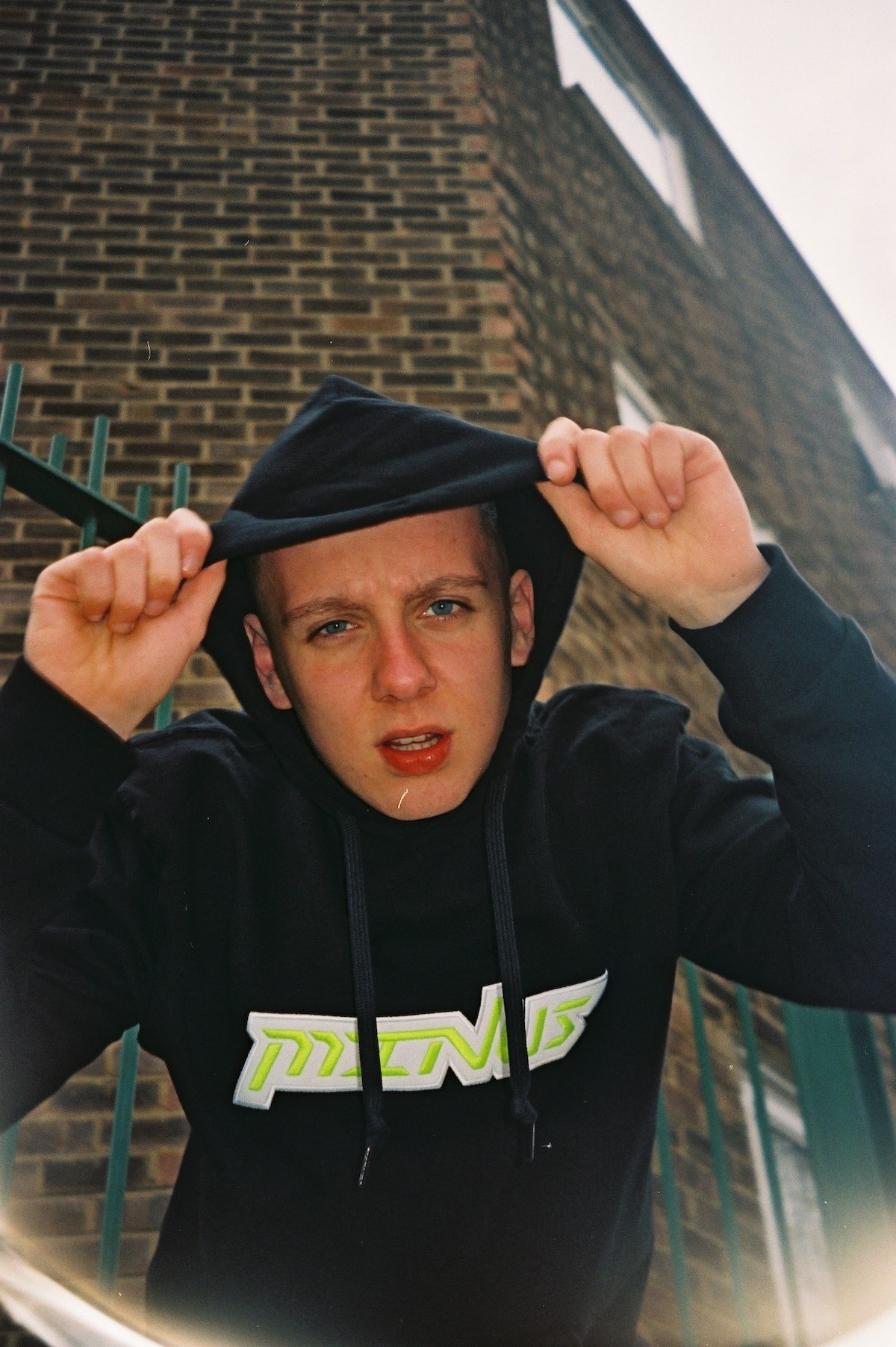 Pullover: Minus Two, Joggers: Obey @ Urban Outfitters, Reebok
When you find the girl let us know
When I find her, I'll let you know where I take her.
What are your favourite trainers?
Air Force Ones at the minute and this was before the Air Force tune came out, by the way, just to clarify! However, my original favourite trainer was the Air Max 90, a chunky calm one.
Are you Nike over Adidas then?
I wasn't but (adidas) are not really doing anything for me. Because I've got big feet but a slim foot, adidas are just long and slim whereas Nike are a bit more fat and they seem smaller.
What're the most recent clothes you have bought?
My outfit for the Brits! I remember I found out I was going on the day, so I was in London and I had to run to the shops, obviously I couldn't go all out, I couldn't be buying a suit or anything because I didn't have time. I was just flexing calm, I would have gone like that anyway. I copped a Moncler t-shirt, matching jacket – like I said it has got to match – and then white Air Force.
When would you wear a suit?
One day! Maybe the brits next year – but it definitely won't be to impress any girl. Last time I wore a suit was school prom.
What can people expect from you in the future?
The EP this year, that's going to be banging. A couple exciting features that nobody knows about. Bangers as always. Different movements this year, not just music, see me here there and everywhere. I am just trying to put myself in the best position I can be.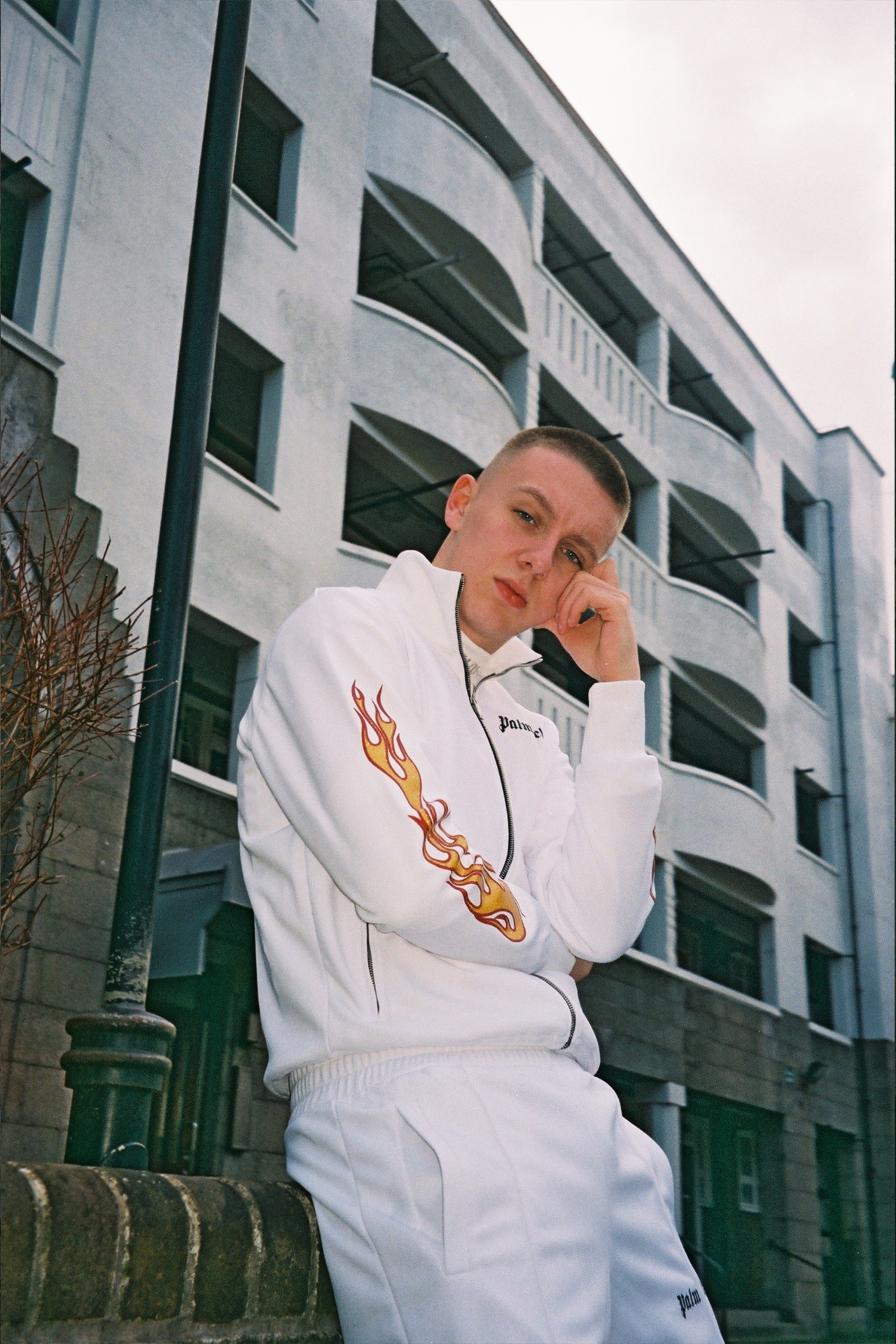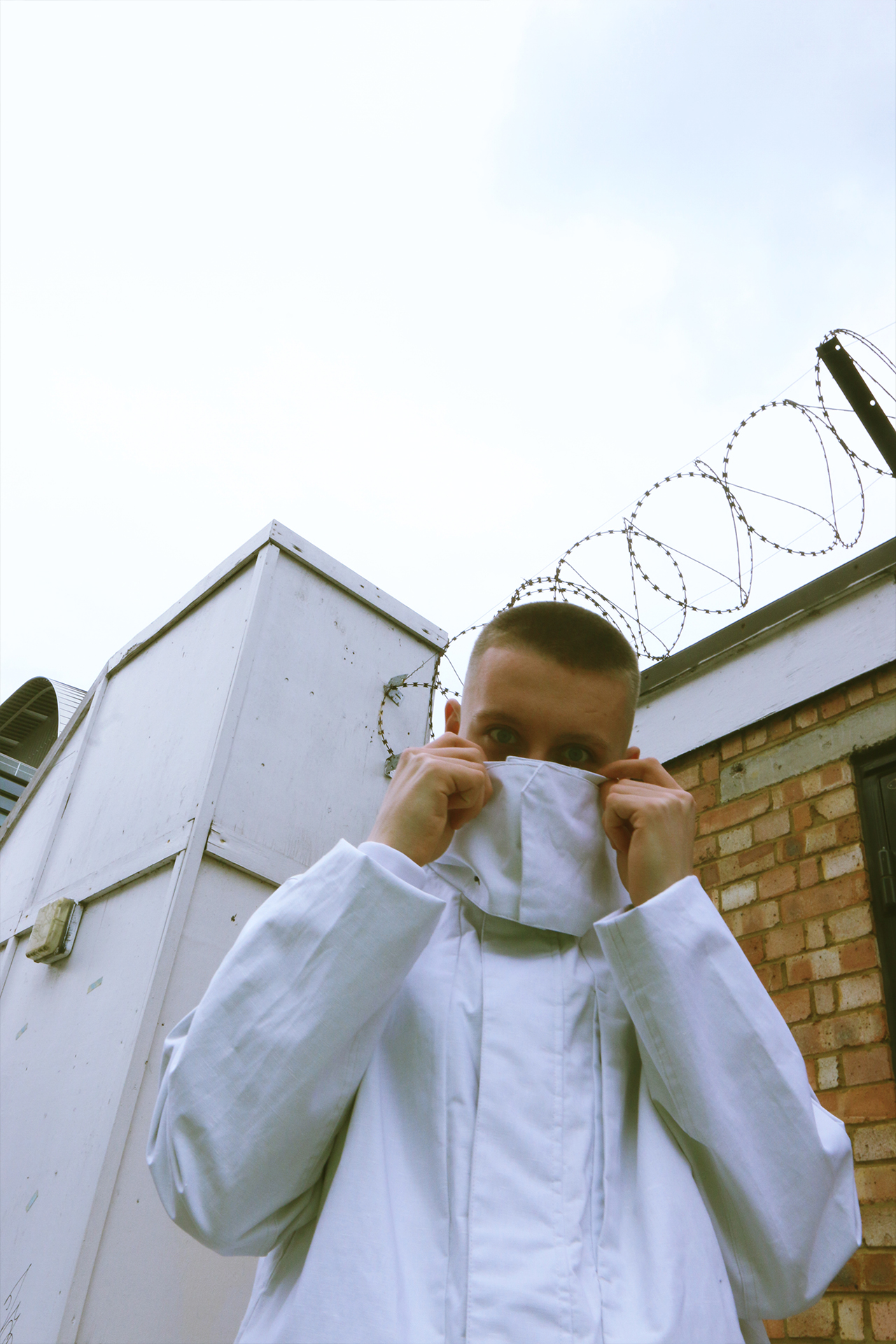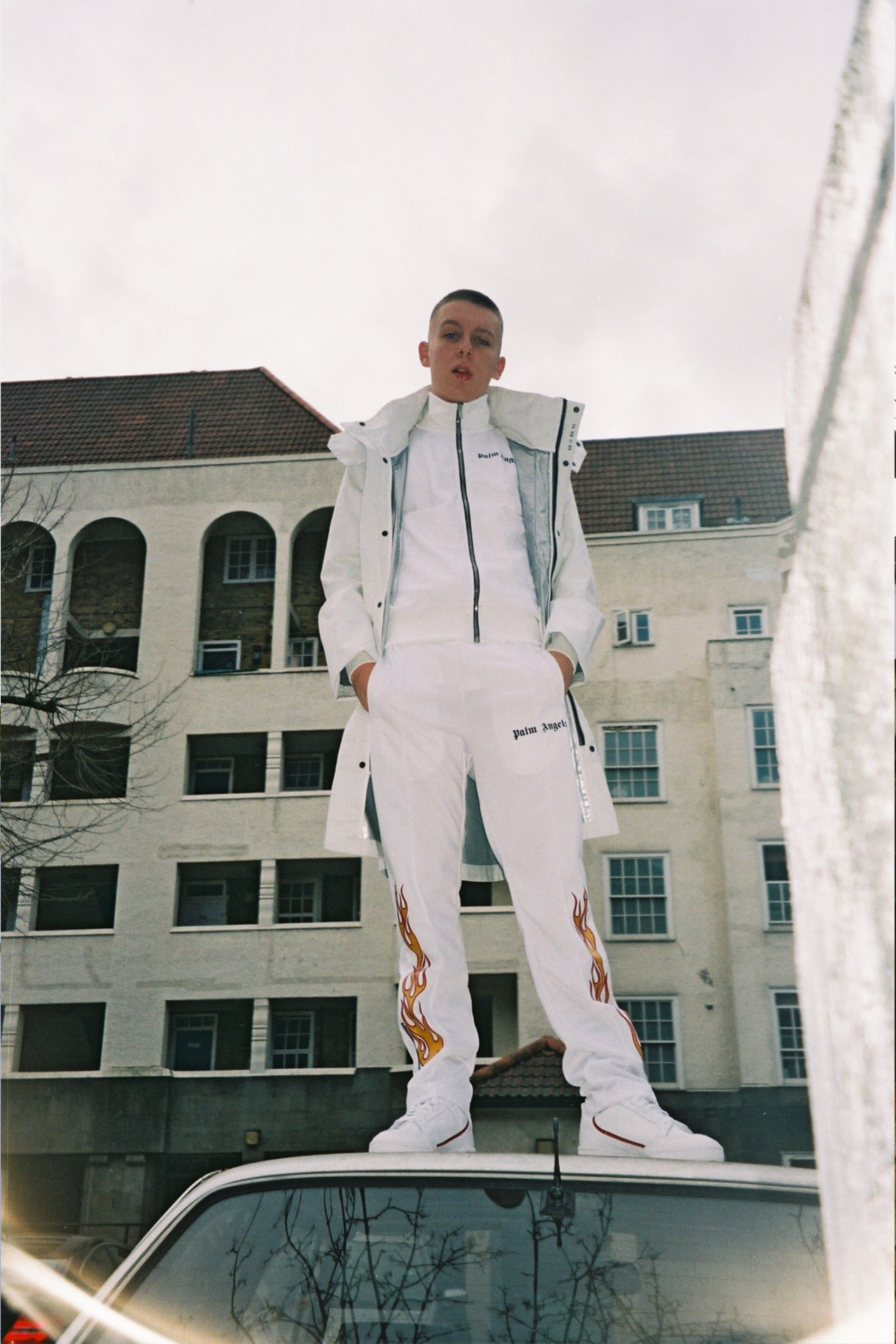 Jacket: Nike Lab @ Mr Porter, Tracksuit: Palm Angels @ Mr Porter, Top: Heron Preston @ Matches Fashion, Trainers: Reebok @ Schuh