Talks start in music, future of Afrobeats and finding his feet with his style.
"It's important to protect the culture as well so that no one steals, or messes with the narrative"
A force to be reckoned with, Juls Baby is the Ghanaian producer behind some of your favourite hits. The DJ, producer and now artist is no stranger to success, having started a new wave of Afrobeats that's dominating the airwaves and working on tracks with some of the music industries biggest names, we sat down with Juls to talk about his recently dropped 'COLOUR' tape, fashion and the future. See what went down below: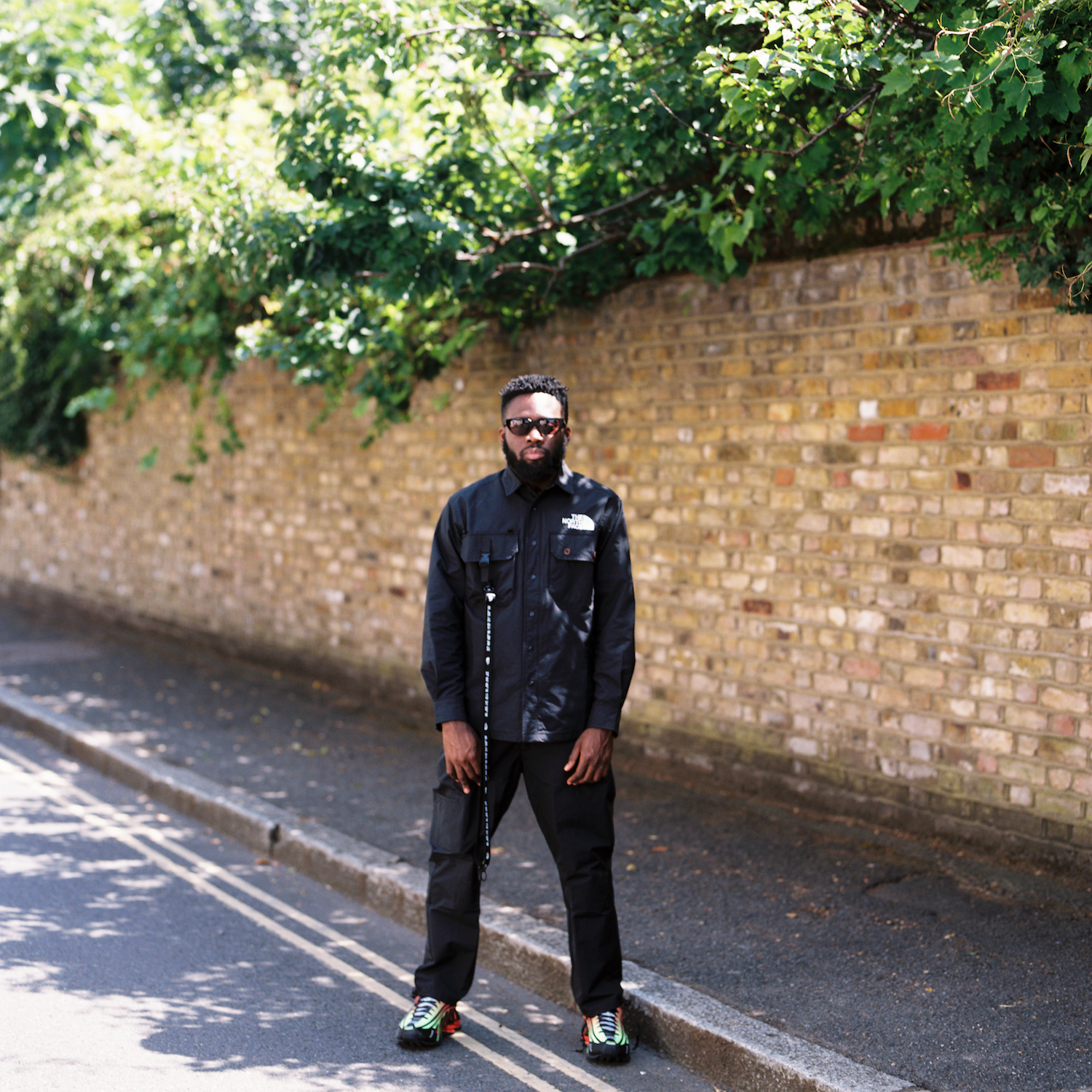 Top: The Northface Black Label via Browns, Trainers: Nike via JD Sports
So you've been in the music scene for a while now. How did you get your start in music?
I started making beats like 2007 Uni Times. Had fruity loops installed on my laptop. I messed around with the software, watch youtube videos, went to other peoples sessions to see their process and got better and better. I think producing probably started around 2012/13. Getting used to recording, mixing etc.
Top & Bottoms: TAKAHIROMIYASHITA THESOLOIST x Dickies via Mr Porter, Shoes: Clarks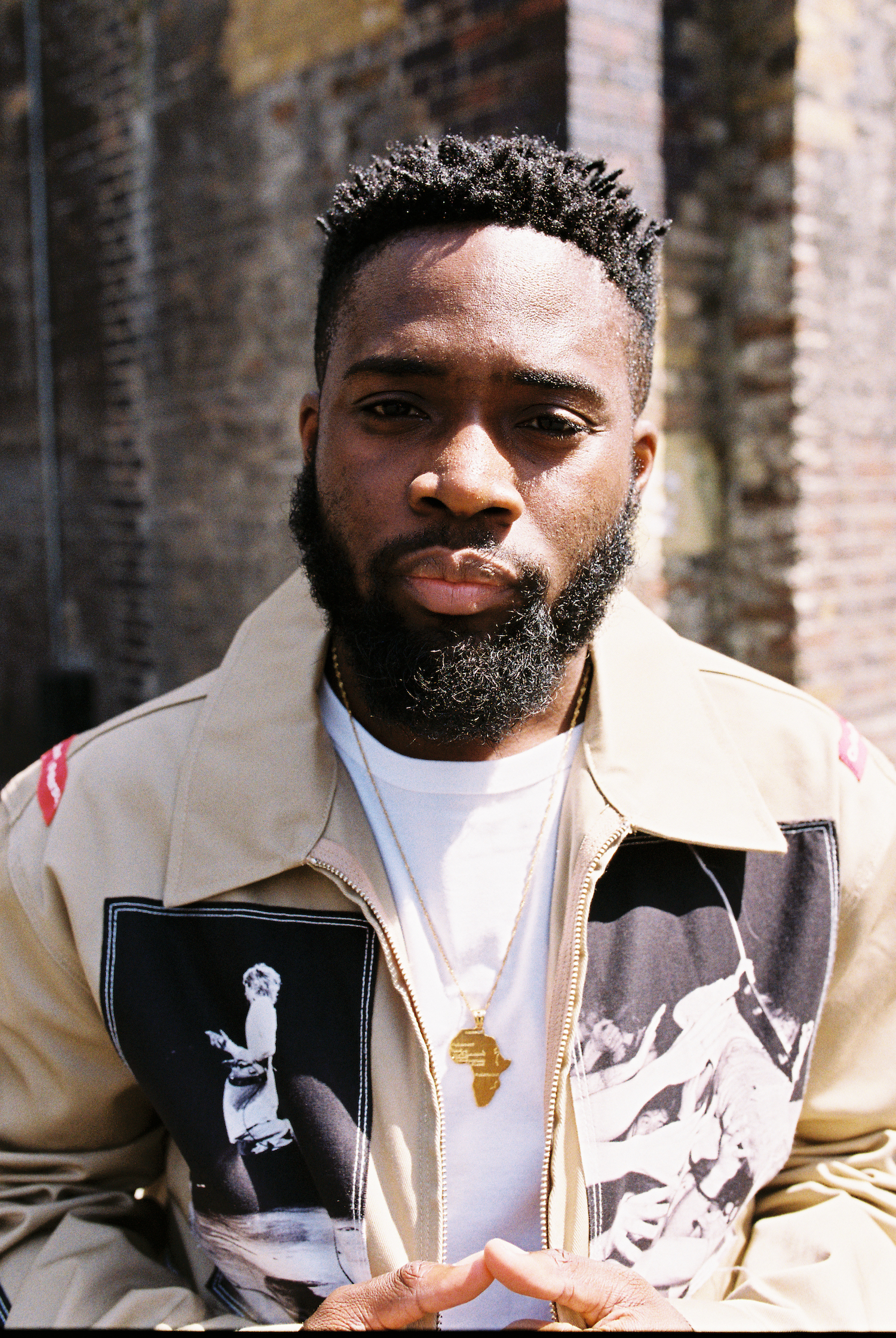 What made you want to pursue a career in music?
I love music. Very passionate about it. I shouldn't really be doing music. I have two degrees, Undergrad and a Masters in Finance. But I just loved music so much and i just wanted to follow my passion. I still am because even though I've been about for a minute still a lot to do.
With an eclectic catalogue of music, who would you say have been your major influences?
Definitely J Dillla and Kanye West. I started off making a lot of boom bap soul and hiphop beats. I had most of their samples and would flip them differently. Then I started flipping ghanaian highlife music to create sort of an identity for myself with my Ghanaian roots.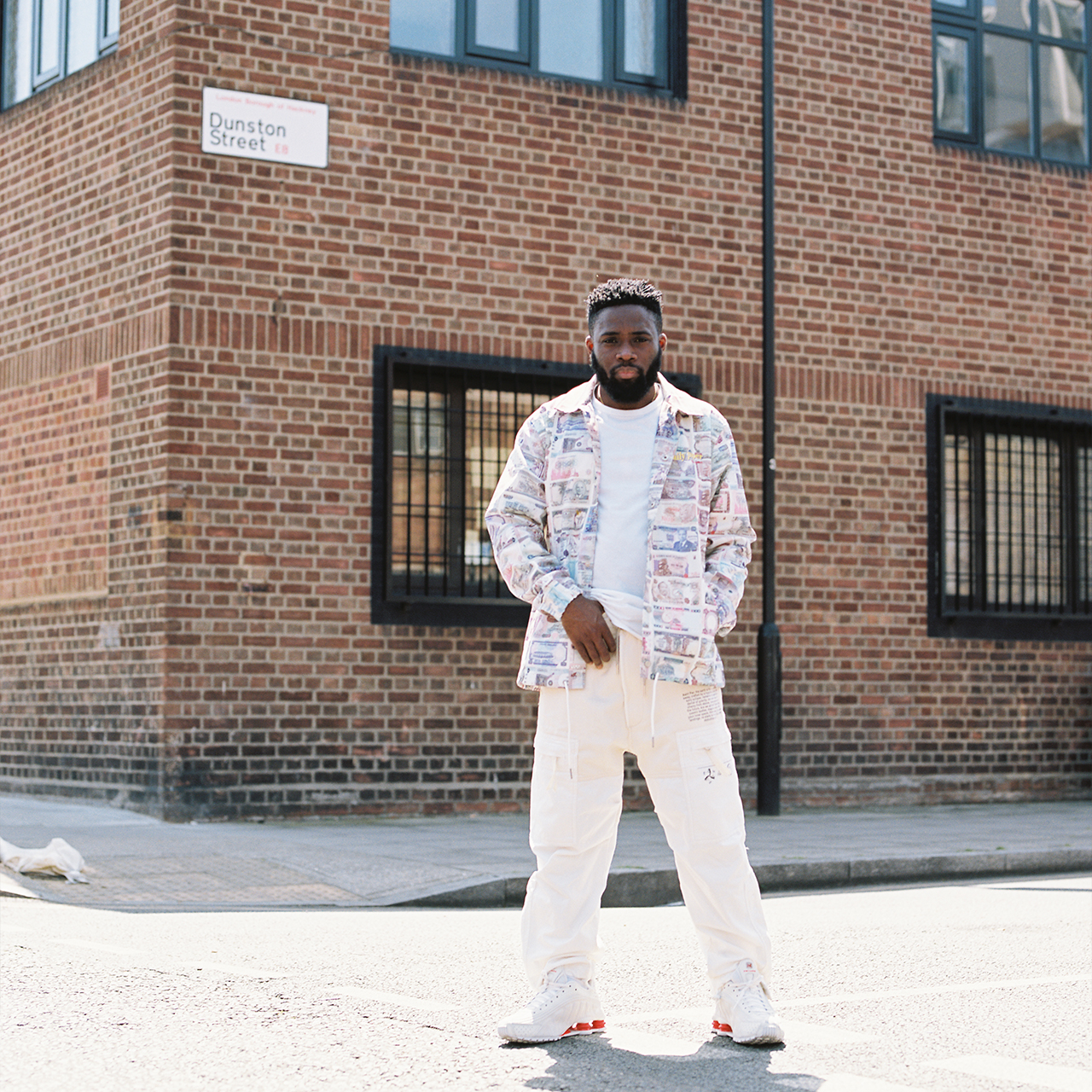 Jacket: Daily Paper, Trousers: Diesel, Trainers: Nike @ JD Sports
You're Ghanaian, but born and raised in East London before heading back to Ghana for secondary school. How has your background, being between London and Ghana influenced your sound?
As a Londoner you're exposed to all sorts of cultures. I think me being a big fan of reggae music and then being in ghana listening to a lot of jazz and highlife gave me a very diverse imagination of what my music should sound like. I've grown up in two of the best places in the world and each culture has played a massive roll in my sound but I plan to be a lot more explorative.
You've worked on some major hits, with big artists in the Afrobeats space, what do you think about the rise of Afrobeats in the UK and globally?
With the UK, I think it was great because Africans had something to be proud of. We had always been mocked growing up. Its crazy how all of a sudden few people are proud to rep where they are really from. Secondary school days it was "nah I'm not african I'm Jamaican fam". lol. The rise of afrobeats can only get bigger and hopefully with the right structures and good business in place it can only get better. Its important to protect the culture as well so that no one steals, or messes with the narrative. its already started happening so we need to be careful.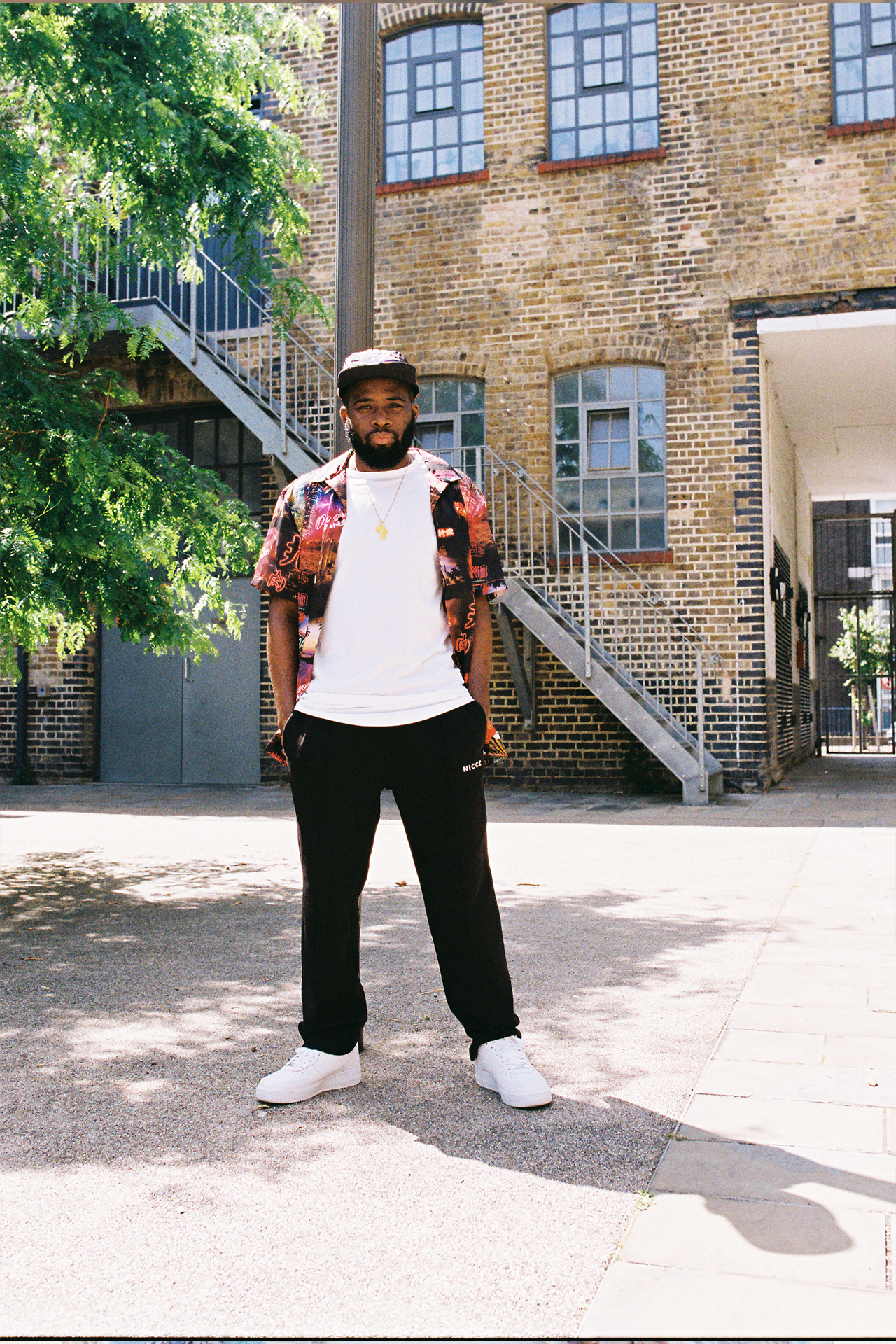 Hat: River Island, Shirt: River Island, Trainers: Nike
Do you think Afrobeats is the best way to describe African music?
Nah. Afrobeats is just a blend of so many african genres of music. So it depends on whats really popular. The traditional Afrohouse drums complimented by Senegalese or congo guitars is a perfect example of what afrobeats are. But African music is so broad. But African music stems way back for different sounds.
How would you describe African music to today's generation?
Very experimental, creative and fun.
You've worked on massive hits like Mr EAZI's Bankilize, Skin Tight, Hollup, amongst many more. How did you feel when these songs become hits?
I mean I don't really think of making hits purposely. I'm glad people love them. Its a great feeling though that people love the sound you've spent time creating. Its not an immediate reaction but a lot of my songs are growers and spiritual vibes.
You just worked with Goldlink on his latest album, what was that like?
Man. Big big break for me man. So happy to be a part of the project. I wasn't able to have a full blown session like the other producers (P2J, EY and Ari Pen Smith, etc) but its great to know that the record I cut for the album is the big song on there. I pray it gets nominated for something.
You wear many hats, you're a DJ, Producer but also an artist. Which one do you enjoy the most?
Definitely a producer. DJing is a lot of fun though. I love to see the crowd having fun and creating the right vibes for people.
You also travel a lot, how does this influence your approach to music? Has this shaped your sound at all?
Not really because i haven't been to places where the sounds are any different But I plan to do that next year. Visit a lot of different countries and explore this music. Because I want to work on my debut album and make it very powerful sound and culture wise.
Having travelled the world, how does it feel to see people vibing and enjoying your music when you're out?
Amazing I can't like to you. Its an amazing feeling. Sometimes awks when you're in the club and everyone is screaming your name with the phones out. Because im super super shy. But it helps uno. Encourages you to keep going.
What is the craziest story you have from travelling?
Hmm. Might have to be one time in D.C, USA, two girls tried to kidnap me after a show. They were in a section that was given to me and my guests. When I was done with my DJ Set, I was heading home and all of a sudden I heard "hey Julian". No one really calls me that so I thought it was a familiar face. Two girls then grabbed me in. Fam! Managed to get away though.
When it comes to fashion, who would you say has had the most influence on your style?
Cant lie. I am slowly getting into this fashion thing but my style I look a lot of what my peers wear and add my own twist to it. I like to have a  little afrocentric look sometimes but these days im switching it up a little.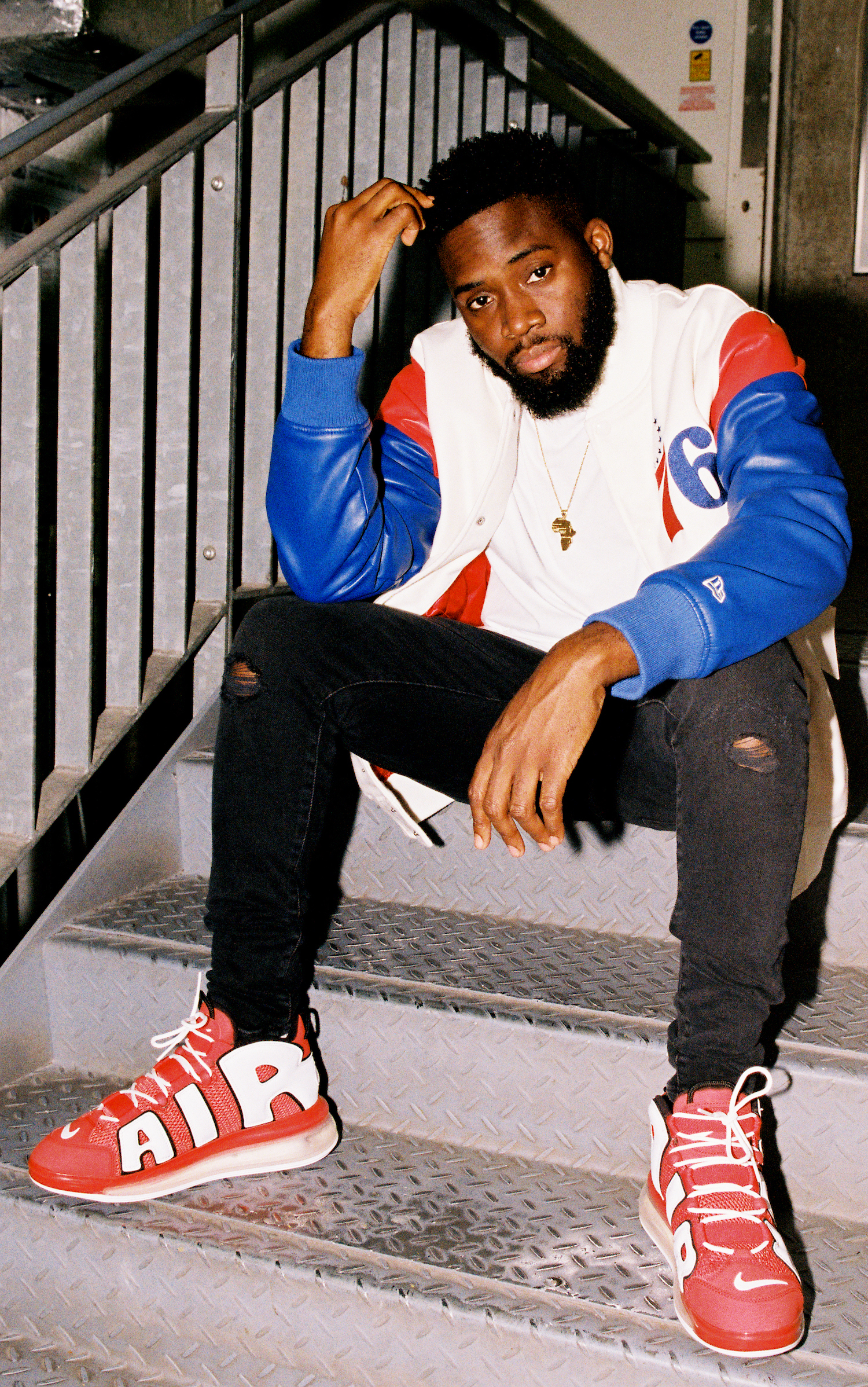 New Era Jacket, River Island Jeans, Nike via JD Sports
Do you think it's important for an artist to also be aware of their image and style?
Im just finding that out now. At first I didn't even care tbh. But now I make quite an effort. I've been getting bare looks and comments now. "Ei Juls you're looking mad fly una". Im like oh ok. So this is it. I was always about just the music but now. The image is key man. So now I got to invest in a few more outfits just to have that classic look.
If we were to go into your wardrobe, what brands would we find?
A lot of Nike trainers. Got loads of Adidas trainers as well. Pumas as well. tracksuits. The emergency gucci and balenciaga shoes for the "oi he got money" look. Please theres no money oh. its all fake lol. Maybe when I get a good advance ill buy some more dope brands or mix it up a bit. I love a good hoodie.
What do you prefer winter or summer style?
Everyone loves winter style man. But I can't lie the summer time has man glowing different. Thats when the white trainers come out. Jheezz.
What's your favourite sneaker brand?
Aww man is this a setup? I don't have a fav you know. I would like some more gucci sneakers though. But I got a lot of Nike and adidas trainers.
What's your dream musical collaboration?
Bryson Tiller on my first album. That man saved me and he doesn't even know it.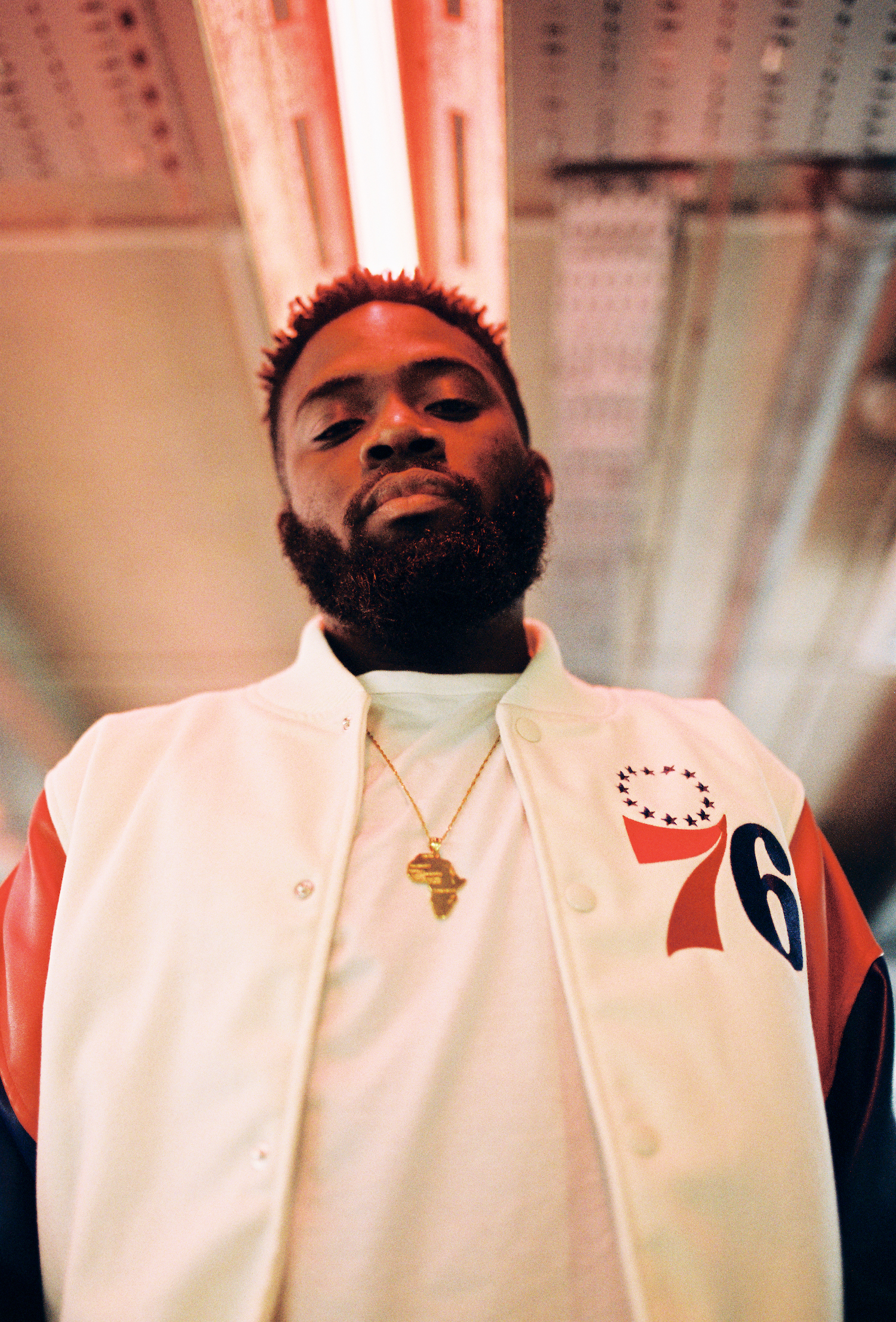 Who are the upcoming artists we should be watching right now?
Pretty Boy D-O, Jevon, Oxlade, Xamvolo, Br3nya
What should we be looking out from you in the next few months?
My EP Colour is out on the 26th of July. Then I do my first headline gigs in New York on the 23rd of August, London on the 27th of October. Some other gigs coming up and then Ghana for christmas (Afrochella Festival). Then I go into album mode. Need my debut album to be very special and life changing.
Where do you see yourself in five years? Where do you see the culture in five years?
Married, rich, successful, building careers and making the people around me happy. The culture will be rich and solid. I hope.