Talks influences, London & fashion.
"I'm becoming more and more honest and open with my feelings in my writing."
Making the shift from sensational covers to creating original music of her own, Kara Marni's musical journey is only just beginning. With her latest her single "Opposite" just dropping today, PAUSE sat down with the budding artist to talk about influences, style & what's next.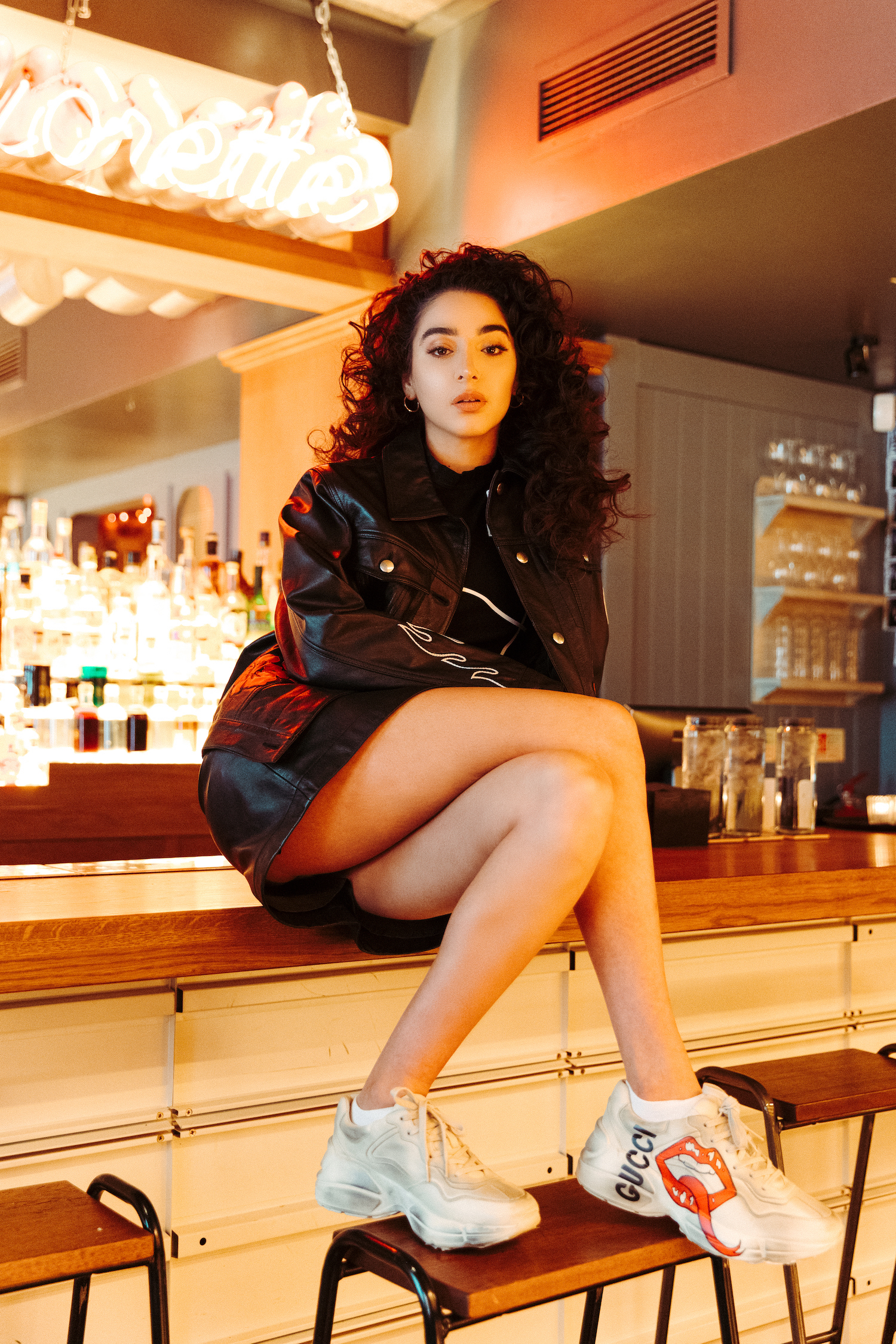 Jacket & Skirt: MCQ Alexander McQueen, Top: Off-White @Flannels, Shoes: Gucci @ Flannels, Earrings: Freedom @ Topshop
Do you remember the first time you played live? What was it like?
I've been playing live ever since I was about 4 screaming my brains out over everyone's conversation till' I was forced to be quiet. Makes a change to have a more willing and engaged audience now!
Who has been the biggest influence on your music?
It's really difficult to pick one as I have been inspired hugely by a few strong females. Oleta Adams, Sade and Aretha, to more recently Amy and Lauryn Hill, all of their voices and songs resonated with me in different ways, at different times.
Who would your dream collaboration be with?
There a loads of people I would love to collaborate with but at the minute Anderson .Paak is at the top of my list! He's incredible!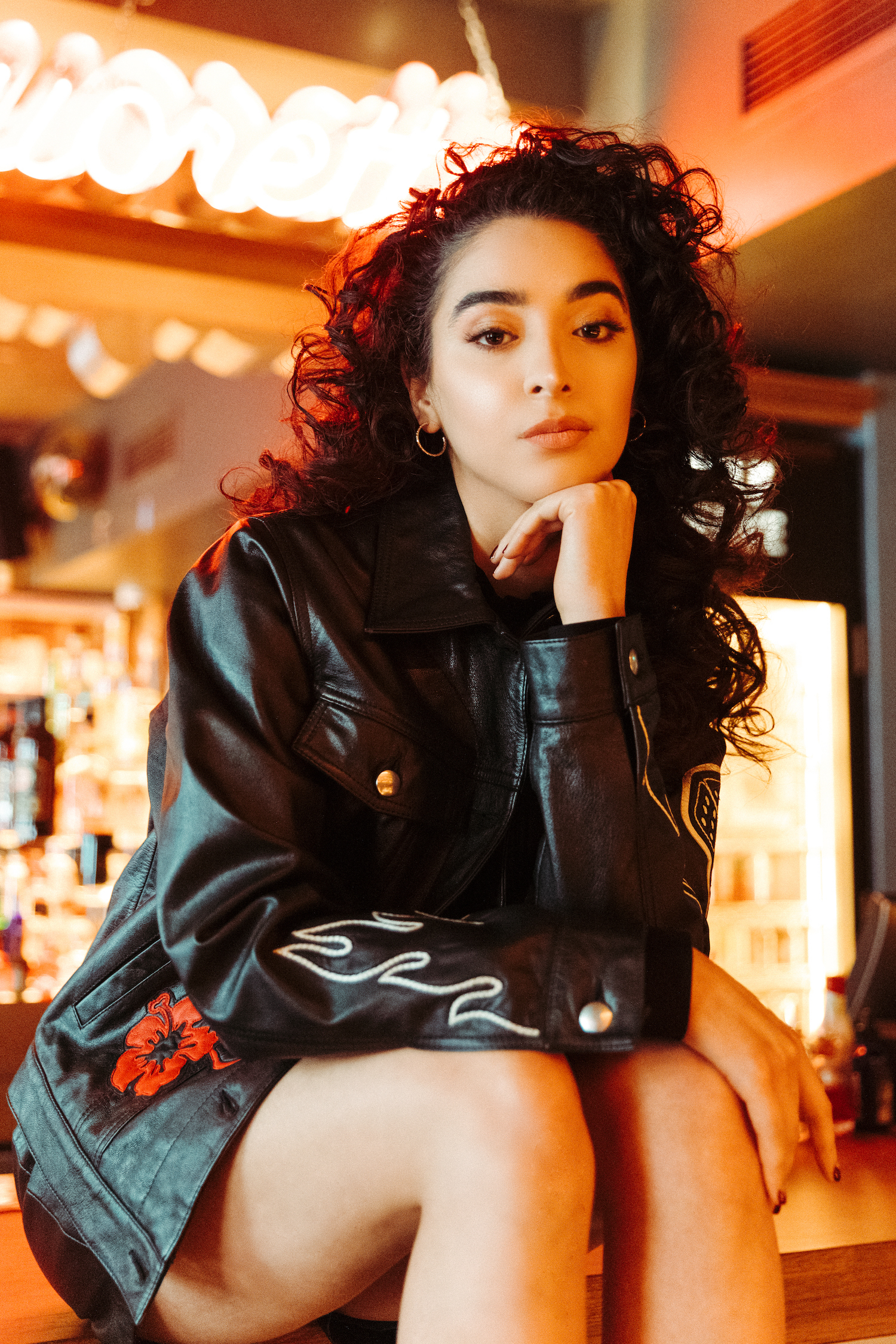 What's the best thing about being a musician?
Honestly now I've got some music out there, it's hearing feedback, even messages I get on social media about how my music or a particular song/lyric has impacted someone. It's so rewarding.
How was it adjusting from releasing covers to original songs?
Scary, amazing and daunting all at the same time if that makes sense!
How has your process changed since you first started making music?
I'm becoming more and more honest and open with my feelings in my writing.
Is there anything you're working on at the minute that fans can look forward to?
Been writing lots so new music, Glastonbury and my first ever headline tour in October in the UK and Europe which you should all come down to if you're about! I can't wait to get on the road and show you guys what I have been up to you!
Where in London did you grow up?
North West!
What's the best and the worst thing about London?
Best thing is that London is so diverse and there is much to do, see and experience. Worst thing is it's ridiculously expensive to live in!
Other than music, is there anything you like to do to express yourself?
I love dancing, acting & cooking actually!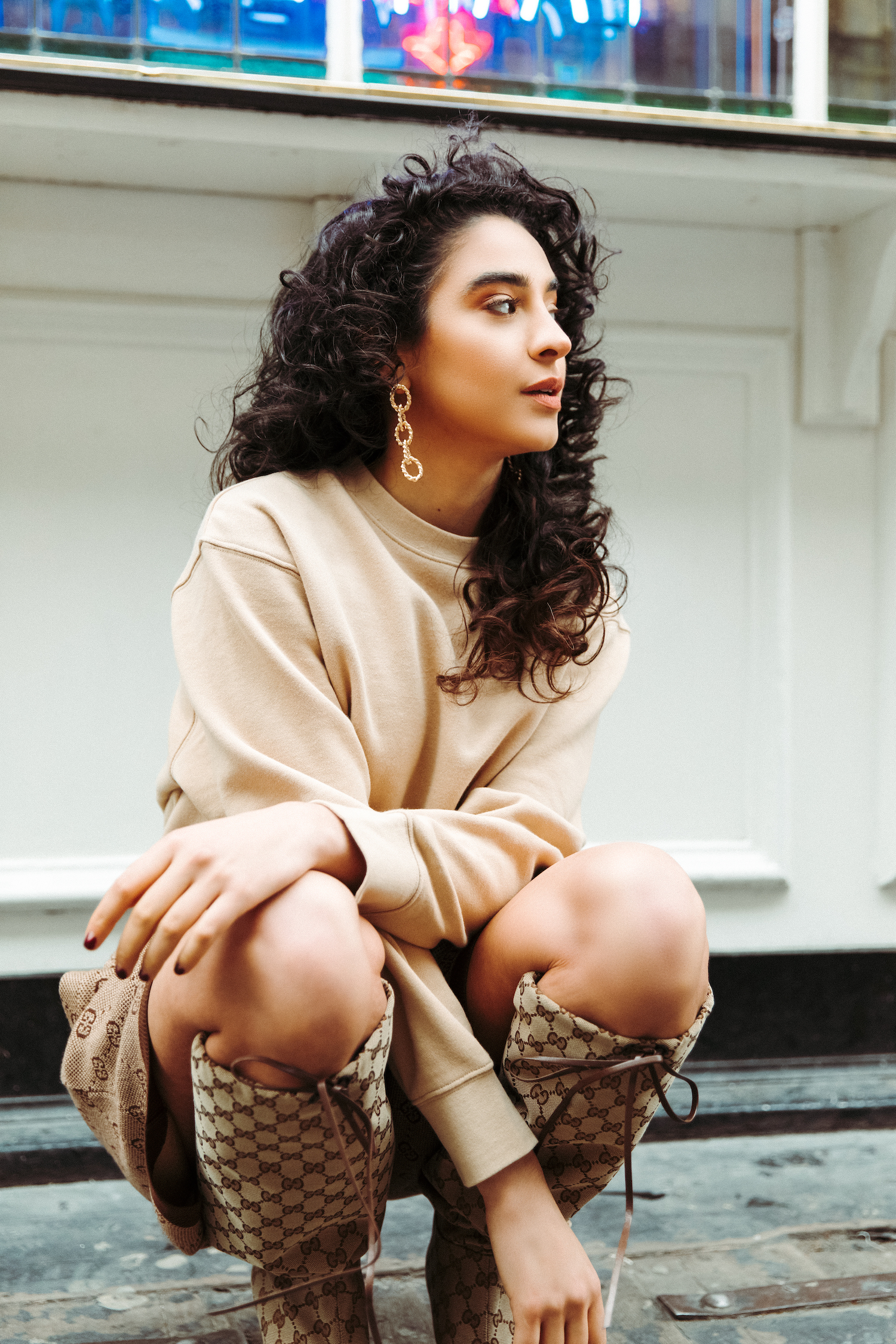 Coat: Tommy Hilfiger, Top: Topshop, Shorts & Boots: Gucci @ Flannels, Earrings: Freedom @ Topshop  
When do you feel at your most confident?
On stage.
What's the best purchase you've ever made?
A head massager. Half the prongs have fallen off but I genuinely think it's one of the best man-made creations ever.
What's the loudest outfit you have ever worn?
A diamond-studded cat suit to prom. Everyone thought I was bonkers!
Would you rather be over or underdressed?
I guess over because you can always rub some of the lippy off!
What's the most worn item in your wardrobe?
My vintage jeans! There is nothing quite like a perfect fitting Jean!
Who is your style icon?
Sade because she's timeless and elegant.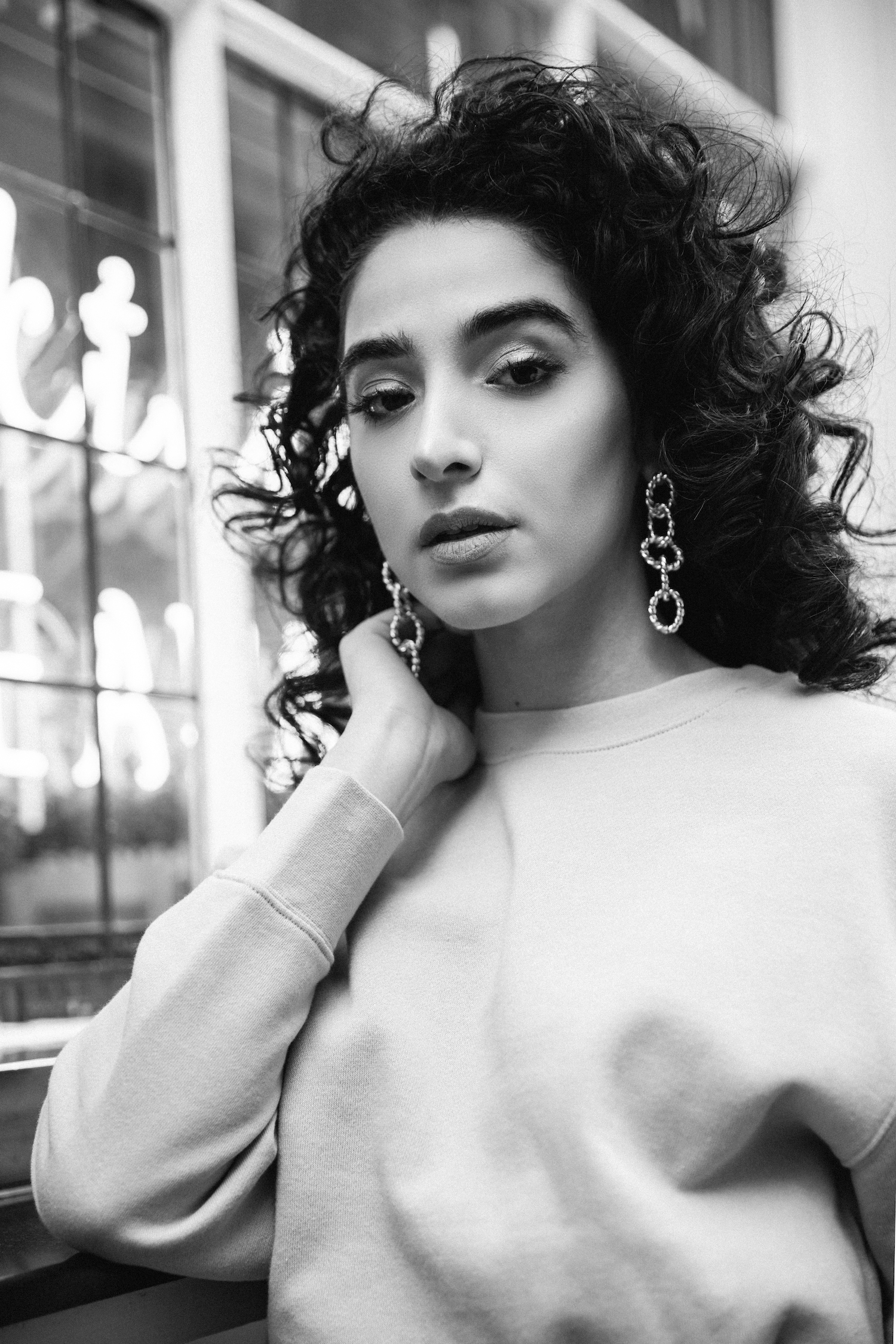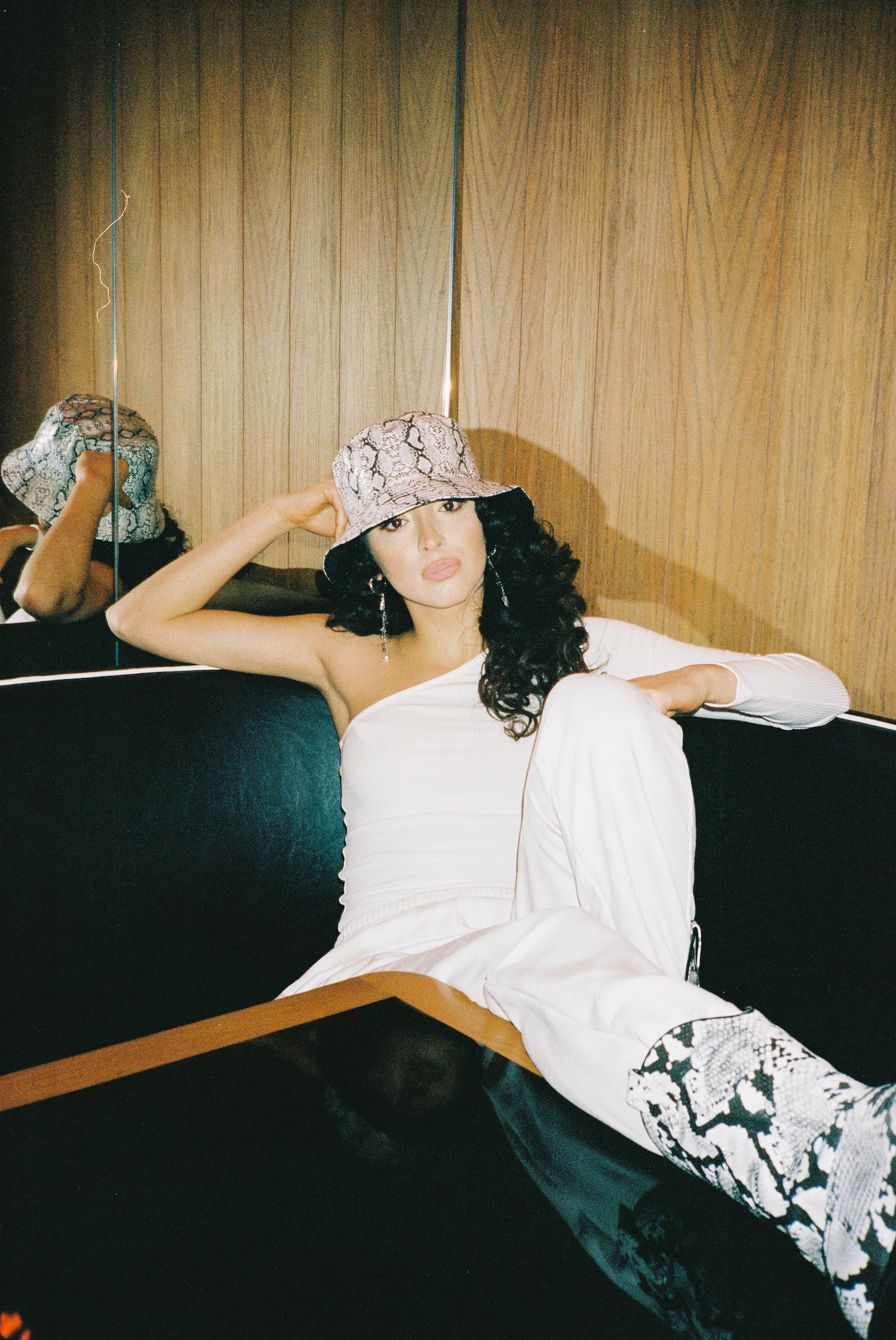 Top: Urban Outfitters, Bottoms: Topshop, Boots: Pretty Little Thing, Hat: Pretty Little Thing, Jewellery: Freedom @ Topshop