Sparked by a chance encounter that led to a career shift from the world of banking to the fashion industry, Patrick Egbon-Marshall shook things up from the get-go before landing on the idea of MENACE. From building his books from nothing to getting the first black boy in a Burberry show, PAUSE sat down with the MENACE Models founder for a catch up.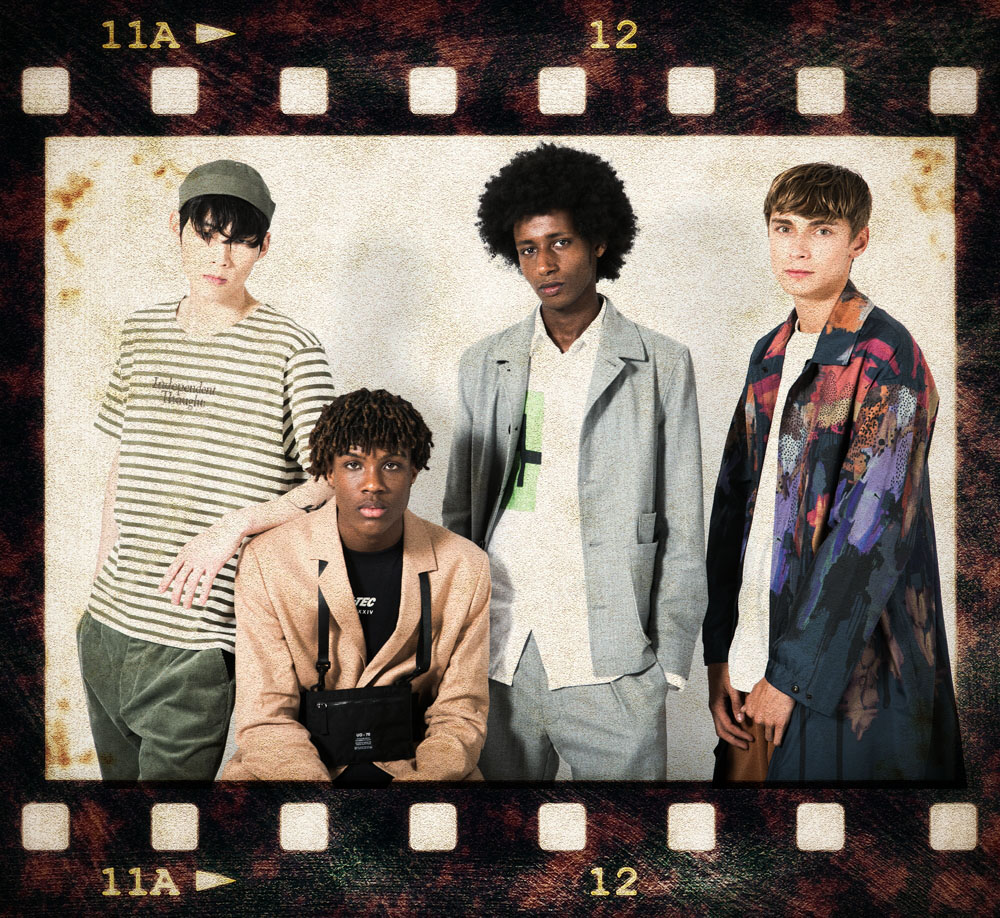 What is MENACE, what does it stand for and why did you start it?
The name MENACE, I came up with so many names and I don't know why this just jumped out at me. I think it's a reflection of how I was feeling at the time because a lot of things had happened personally and in the industry and a lot of changes were happening to society in general. A menace is someone that is kind of not a terror but can also be someone that makes an impression – so you can have a good menace and a bad menace, a menace is almost like a bit of a revolutionary if you want to push it that way so I think I was feeling a little bit like I wanted to make some noise and I thought I'm going to go with something that's a bit cheeky, a bit naughty, just a bit of my personality as well and it just sounds like a cool name for a boys agency.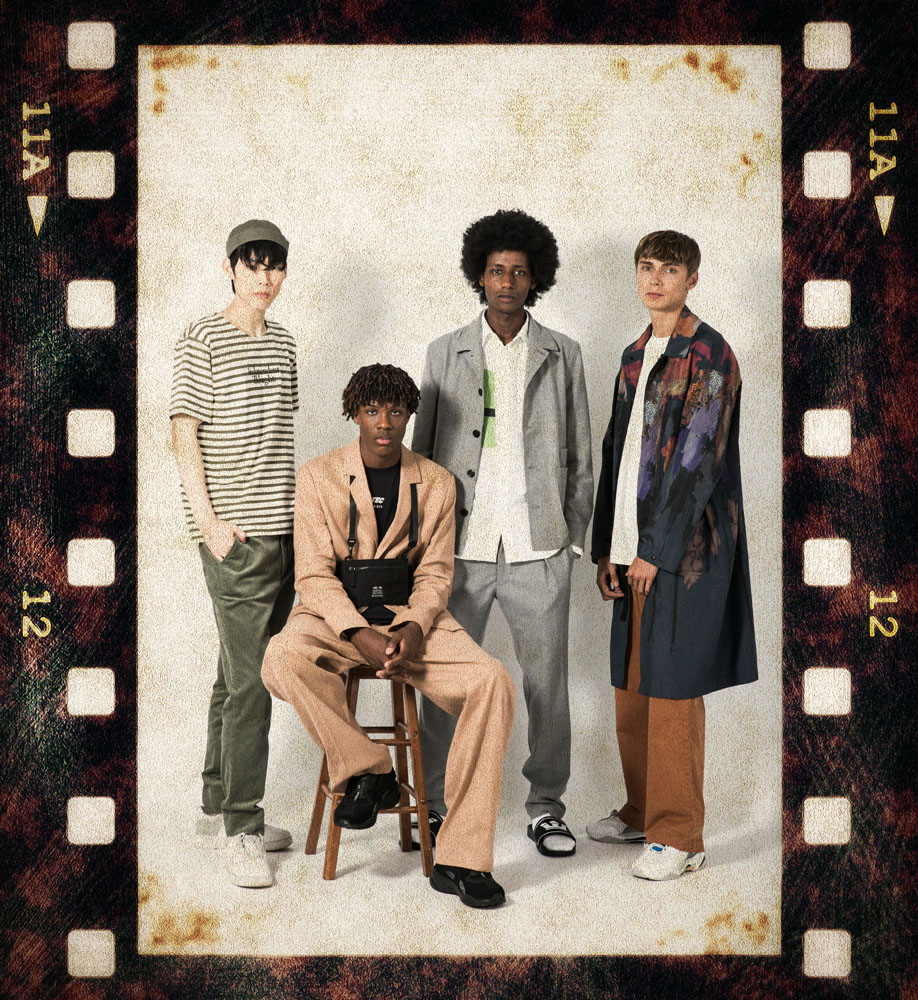 Souher – All clothing: Frenn, Slides: Supra. De Andre – Suit: ASOS, Bag: Urban Outfitters, T Shirt: Hi Tec, Trainers: Puma x Les Benjamins. Jay – All clothing: ASOS White, Trainers: Puma. Woo – All clothing: SCRT, Trainers: Nike x A Cold Wall
So, it's strictly a boys agency?
It's going to be boys yeah.
Before MENACE, tell us about your career in the beginning. How did you get into the whole fashion world?
I worked in banking for like 9 years, I worked for 2 major banks and that was my life working with accountants, managing accountants all of that stuff. Suit and tie, no dreads, clean cut – yeah that was me. Then after a while, I was questioning what I was doing, if it was me? Even the people I worked with felt that I didn't fit in with them in some way.
It's funny when people tell you about yourself – maybe they're right? And then a friend of mine, Daniel James who's a photographer, took me to a fashion launch party for something he was doing and I went along, I'd never been to a fashion party before it was a whole new world for me and I got along with a few people and somehow an agent there saw me and said that she would like to consider me as an agent because I somehow had the characteristics for it. I was like I have no idea what you're talking about I don't even know what an agent is. So she gave me her number and said give me a call, it was such a random thing.
Woo: Blazer – Scotch and Soda, Top – Urban Outfitters, Jeans – ASOS, Sandal – Base London, Bag – Dr Martens
Did you always want to do banking?
No, I kind of fell into it, like a family thing it wasn't anything I ever wanted to do. But I've always been a bit of a creative and I like organizing things for people. I told the agent what I do and she was like no you shouldn't do that and as a joke I said "whatever you do, I will do" and she said she was a model agent and she ran an agency in Paris, I was like "okay I'll do that then!" – as a joke – and she went yeah and she gave me her card.
What was the agency?
The agency was called Studio – they're now called Studio Paris, a small boutique agency, cute. I went home woke up, a few days later I started calling this number and nobody picked up and I was like okay what am I doing this is ridiculous. But I love persisting, so I pushed on and I kept calling and then she picked up and she said I'm so sorry I've been to New York and Milan and I didn't know what this was about, I was like why are you travelling so much? What are you doing? And she was like no this is what model agents do. So she said what do you want? Well, you said I could try out being a model agent. She went yeah, of course, its fashion week soon come to Paris. So I went to Paris.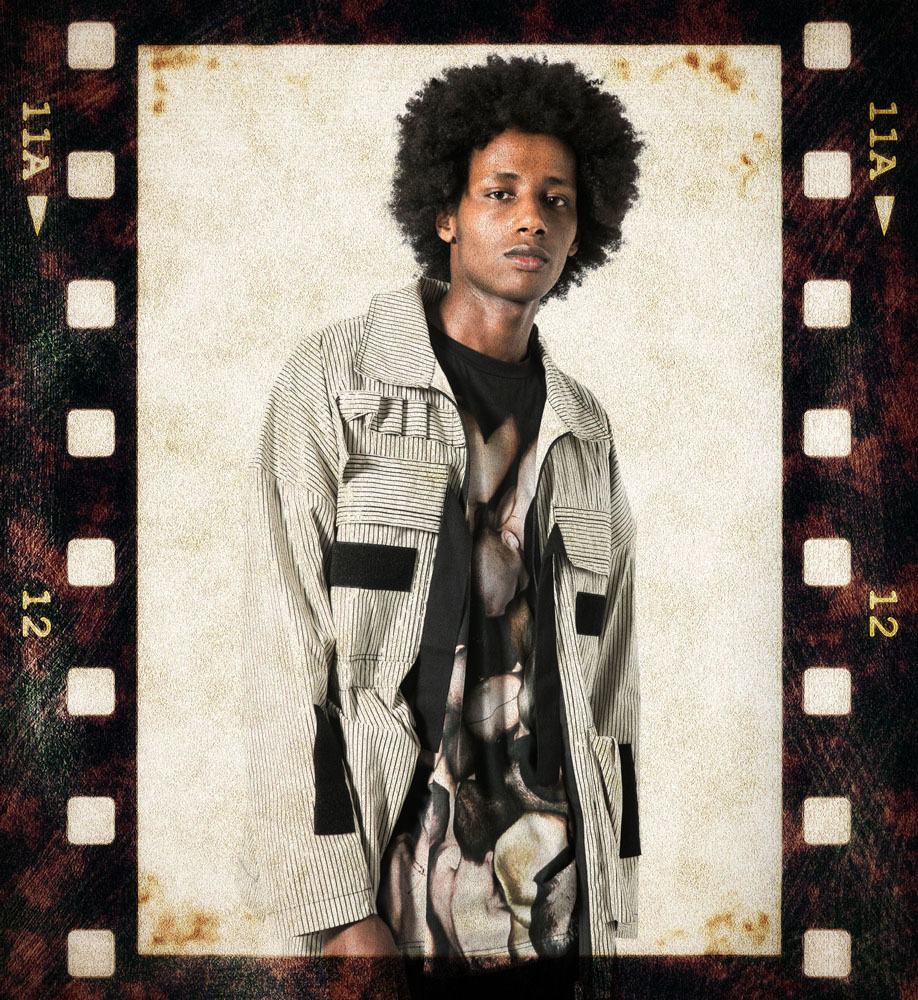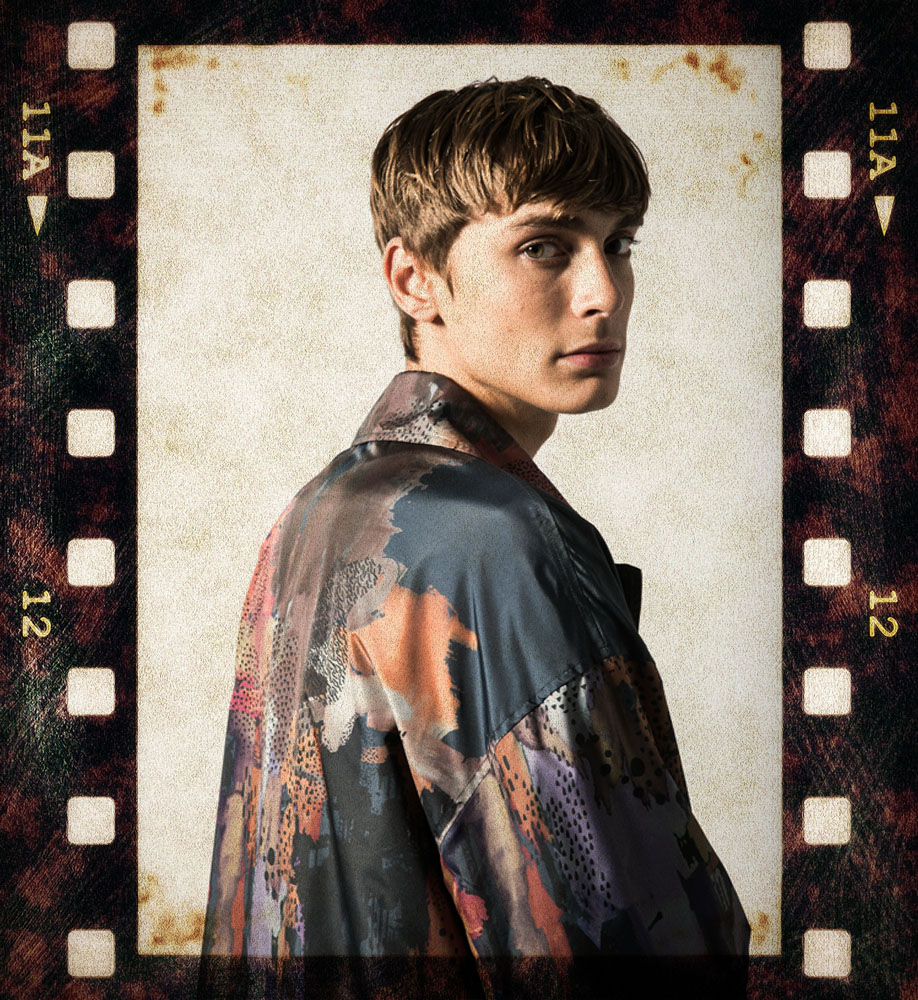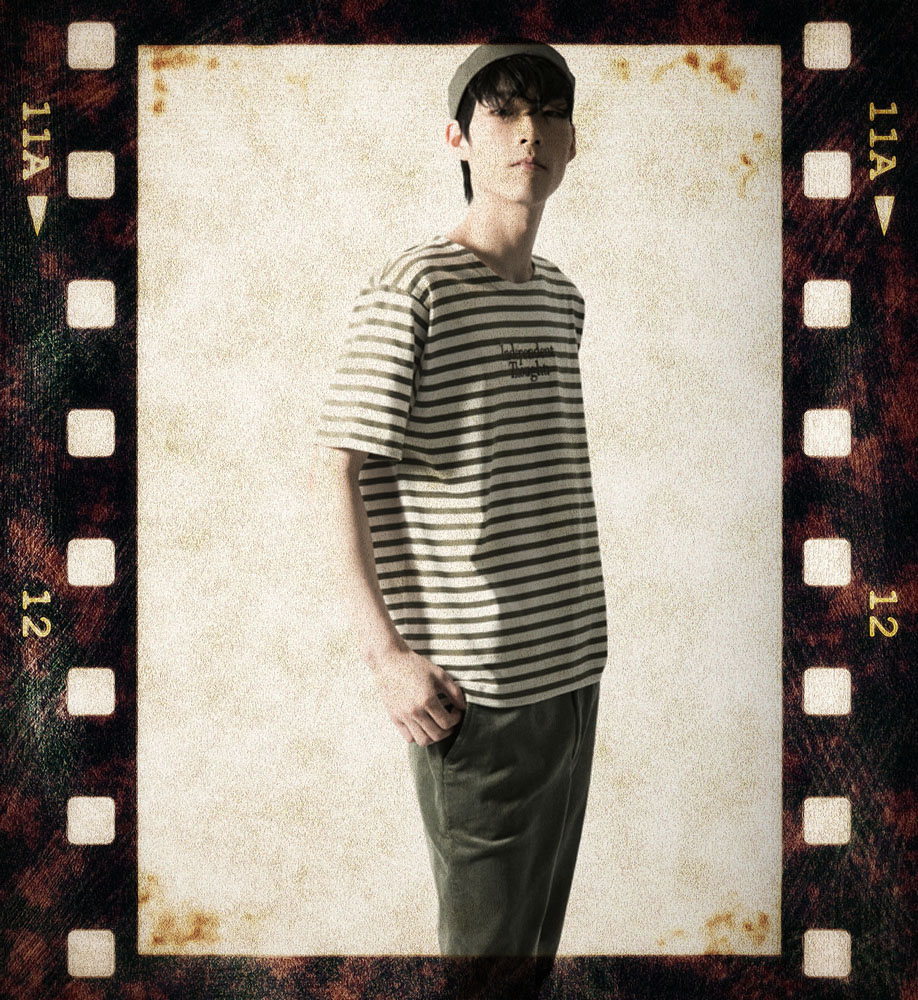 Was this during men's or women's?
It was both. I was actually looking after boys and girls. I arrive in Paris, can only speak GCSE French and I walk into this agency and they're all there and I had to just get on with it. Right here's a big pile of magazines – learn something. You know what the French are like. So I sat there going through the magazines and then a few phone calls came in from English clients so I took the calls and somehow I was there the first two weeks and I smashed it.
I just did stuff I was proactive I actually went out and scouted some people I had no idea what I was doing. Then they were like you have to stay so I stayed in Paris for like a year. They gave me a place to stay, I was working I was getting my own clients. I was junior, but I was looking after models so it was very basic. Whenever the models came in I would look after them make sure they knew their way around Paris – just the basic stuff that any junior would do. Then after a year, I wanted to move back so I called around the agencies asking for a position which was tough because I was still new to everything and didn't have any London experience and when people don't know you they don't always have the time to give you a chance.
Yeah because they don't know you they don't really care and they're not really interested. Even though they feel that you could benefit them.
Yeah! It's such a loss to think that way and the amount of people who have slipped off the line because people don't say "okay let's just have a conversation." That is the one thing I am happy that AMCK gave me because they answered the phone, they listened, they did a Skype interview with me, they saw my personality and then they said to come and try, we're very new come and see what you can do. And I went and then when I got there, there was another agent working, he was old school had different ideas.
I was just the young lion really coming in to shake things up and this was after only one year in Paris. I had a different idea as to the kind of models I wanted to represent and I wasn't sure what that vision was but I knew that what we had wasn't right and then as fate would have it that agent left. He left like two weeks before fashion week and I was there and had to do it all myself, so I went out scouting. I wanted to do a show card shoot, get a photographer and shoot something fresh and new and not simply use model's old pictures. I only had like 7 or 8 boys.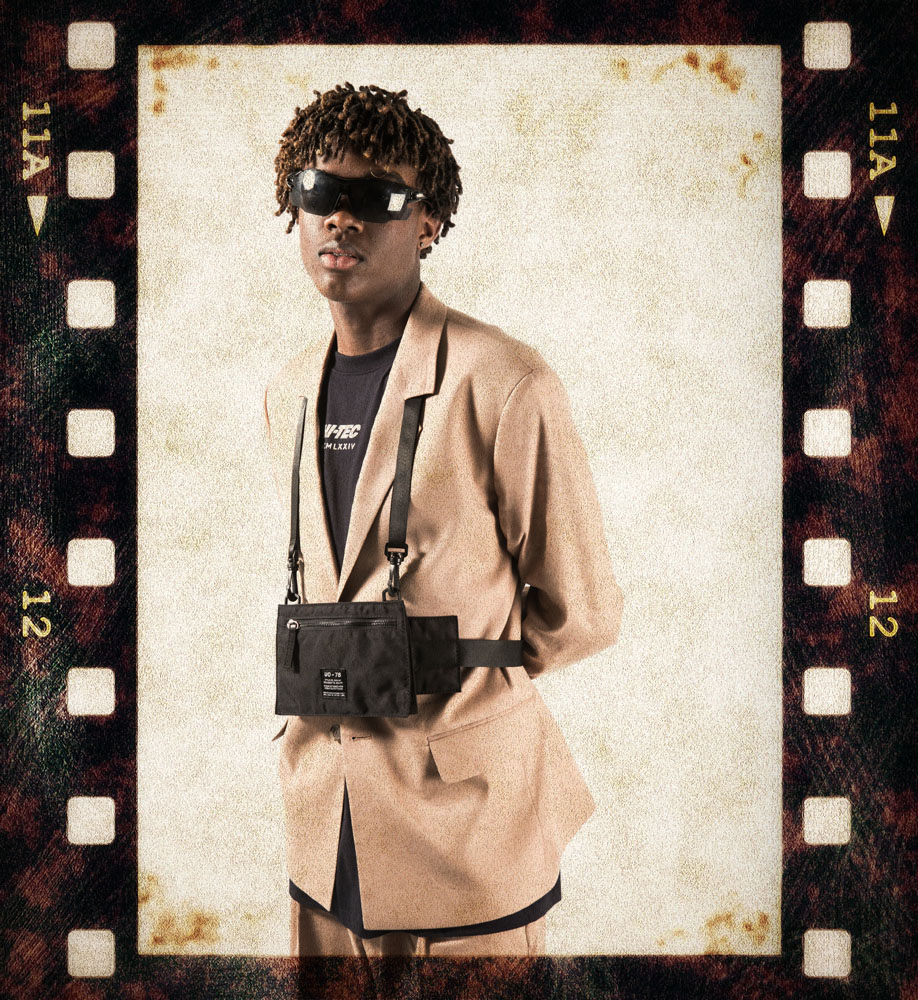 Suit and bag: ASOS, Top: Hi-Tec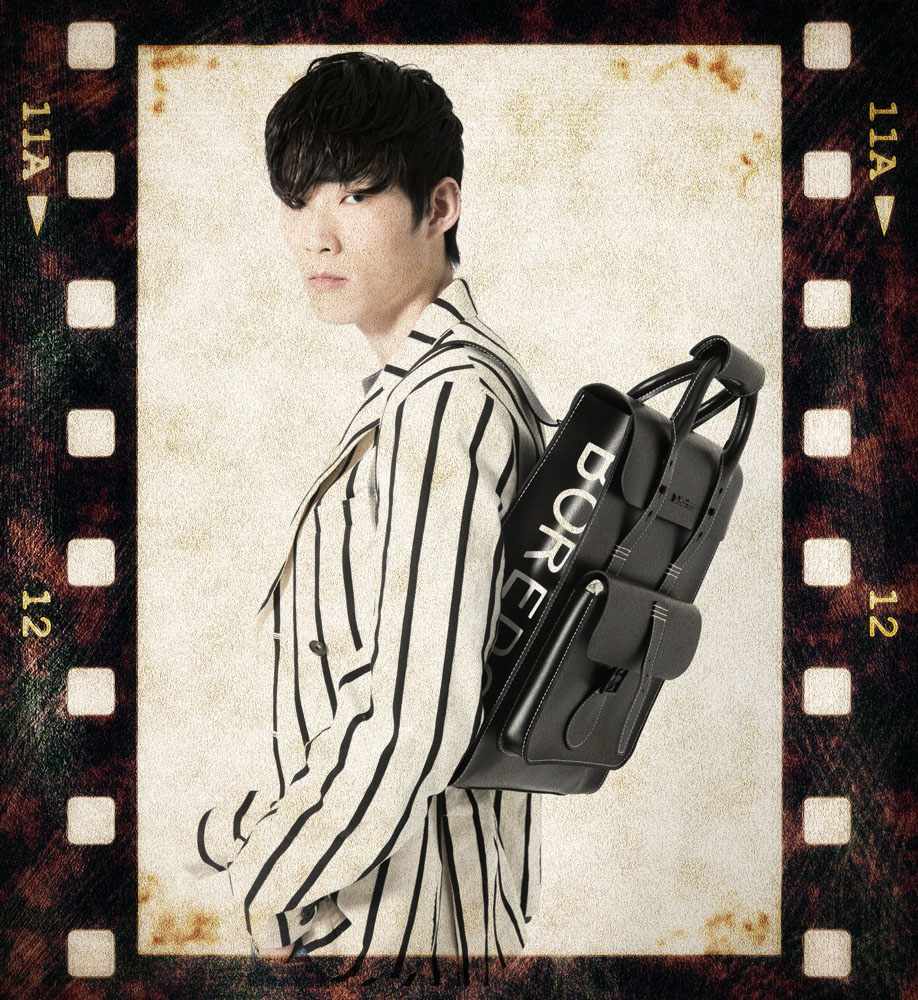 Blazer: Scotch and Soda, Jeans: ASOS, Sandals: Base London, Bag: Dr Martens, T Shirt: Urban Outfitters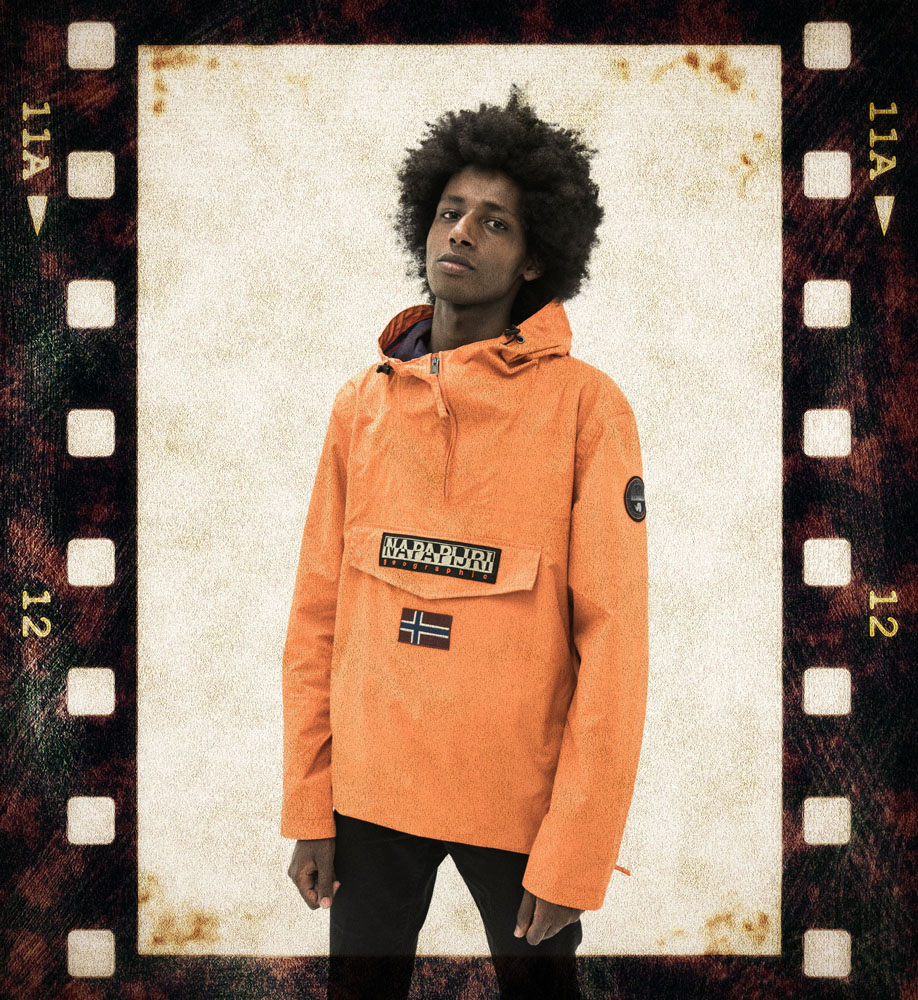 Just to keep things active for them? Because sometimes models get booked for a one time thing and they're expecting you to do something. I've noticed the way people work, they watch you before they book you, and that goes for anything.
And then the funny thing is when they start working with you they almost forget the times when you were reaching out to them. It's almost like now you're here it's fine. The industry is crazy.
How do you find the eye, one thing about you is you're really good at scouting new models and talents, how do you find the eye?
I used to think that everyone can scout but I've had photographers that I respect suggest models to me who are terrible and it's like you shoot for GQ surely you can spot a good model? So scouting is a skill. I don't know it almost like you start building a house, the shape might be different but the materials you use are going to be the same.
I scout with how I feel, whether it's a black boy or a ginger-haired boy it's just you see the dynamics that you want but there's also a connection there's something you see that you feel could answer the questions of your clients. There are so many different layers to scouting: your own personal taste, a little bit of a feeling as to what's happening in the industry and what clients want. If you can tick all of those boxes, then you can hopefully find a superstar. With Menace, it's crazy – in a month I found two great boys who are now in Milan going to Paris then New York. A month to find them, develop them and send them out there.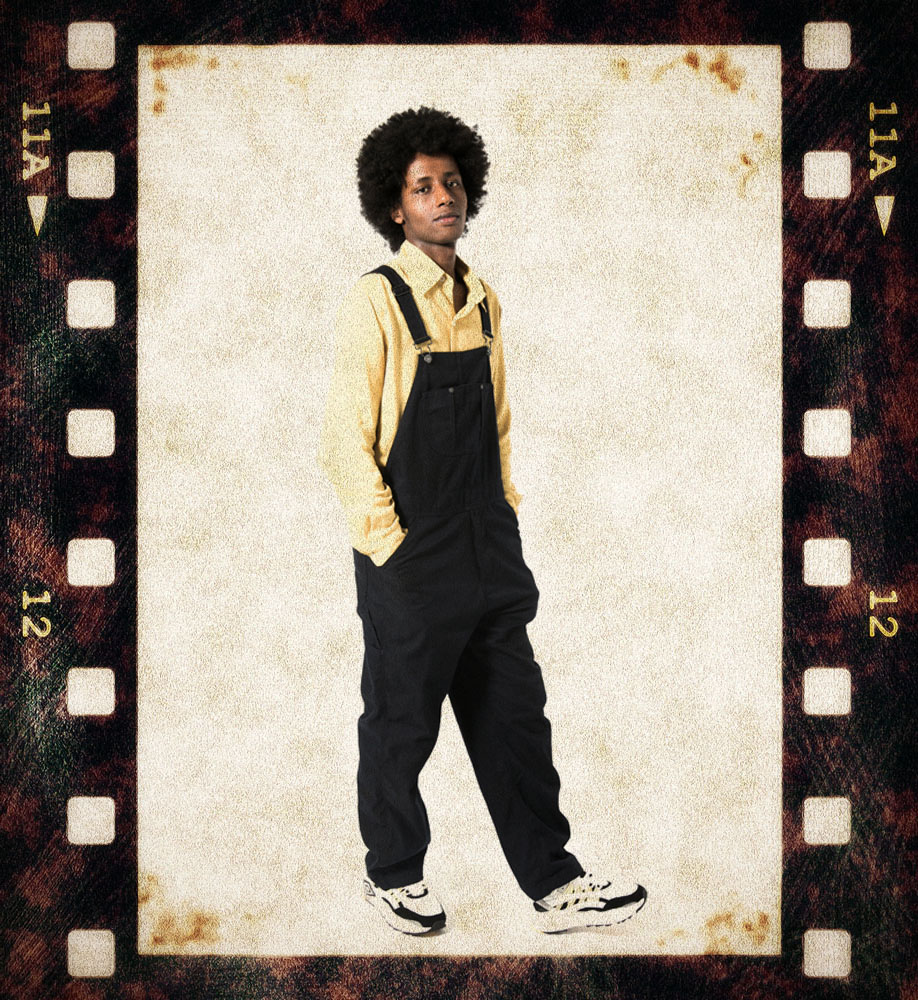 Trainers: Umbro, Dungarees: Napapijri, Shirt: Basic Rights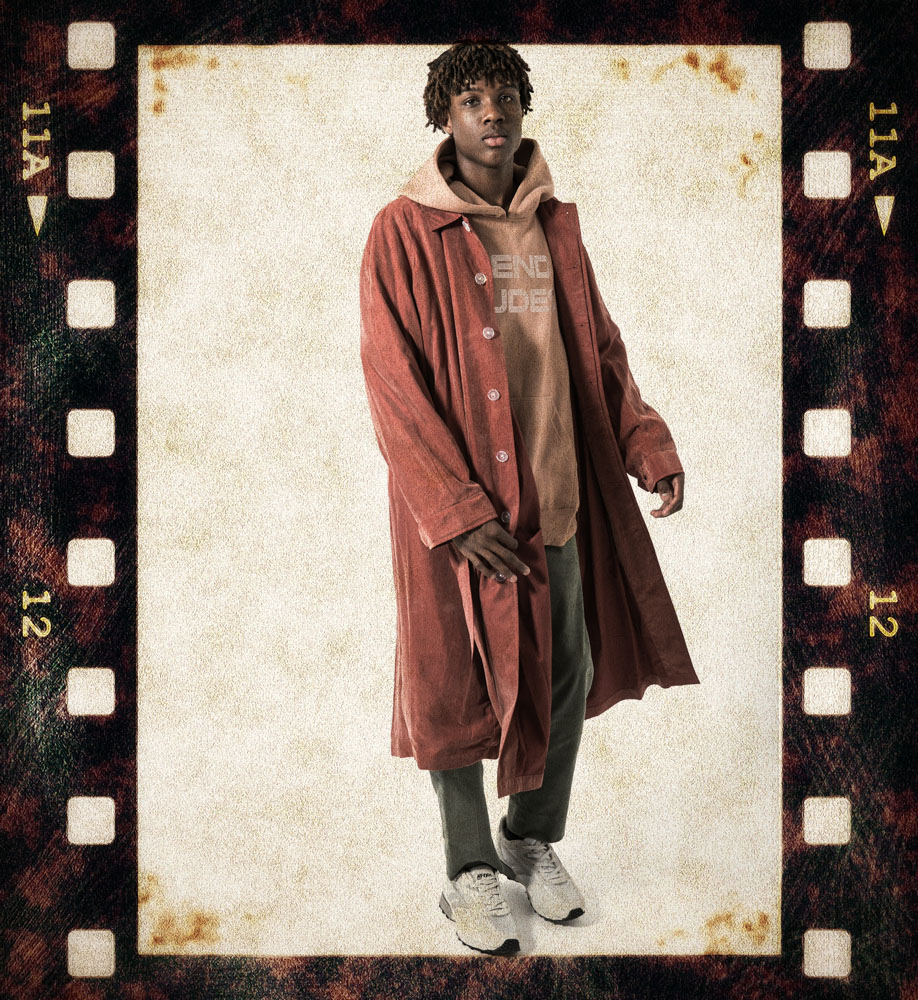 Top: Ashish, Coat: ASOS White, Trainers: Hi Tec, Trousers: Basic Rights
Souher – All clothing: Frenn, Slides: Supra.  Woo – All clothing: SCRT, Trainers: Nike x A Cold Wall
Woo: Top – Jordan Lucas, Trousers – Frenn, Trainers – Umbro
What took you so long to start your own agency? How long had you been in the industry?
10 years.
So what took you so long to start your own?
I think I was content, I was loyal. The irony is loyalty is what we want in this industry. So when people say why didn't you open your own? I'm actually a loyal person. Whether we want loyalty from clients, loyalty from models. There's a lot of people who jump around whether it be models or agents and in my mind, I always thought loyalty seemed such an important thing. But now I think self-growth is also another thing, when you feel like you can grow and spread your wings you shouldn't be scared to do it.
So it was probably a bit of self-doubt, because I'm human, no matter how people see me and what I've achieved. Loyalty, self-doubt and just being content in the world that I've created. I created my own little world at my previous agency. I was in a bubble and we did things our way. I remember having six black boys on our board and people saying to me why do you need six black boys? This was about ten years ago when everyone else had one boy. I would go to Paris and they would go we have this boy and maybe this one but that's enough – two black boys in the whole agency! People would say to me you don't need six, it's so weird to look back.
For us at PAUSE that's why we worked with you guys so much because we felt like it's an agency that we can actually relate to, connect with and find boys that fit our brand and platform. When we looked at other agencies they would have one or two token black boys.
I look at diversity now and I laugh a little bit. It sounds cocky but I feel that I can be.
What do you think about the whole diversity in the industry?
I was doing it ten years ago. If you want to go back, the first redhead boy in fashion in London we had. I had three read head boys. Someone said I need to make a portfolio of all the boys I've scouted and release a book… #scoutedbypatrick hahaha
Yeah! The history year by year.
I remember the season where I had three redhead boys. Nobody had redheads, my boys did all the shows because people were like "oooh ginger!" and then you go for the black boys, we had the first black boy to do Burberry and the first black boy to do a McQueen campaign.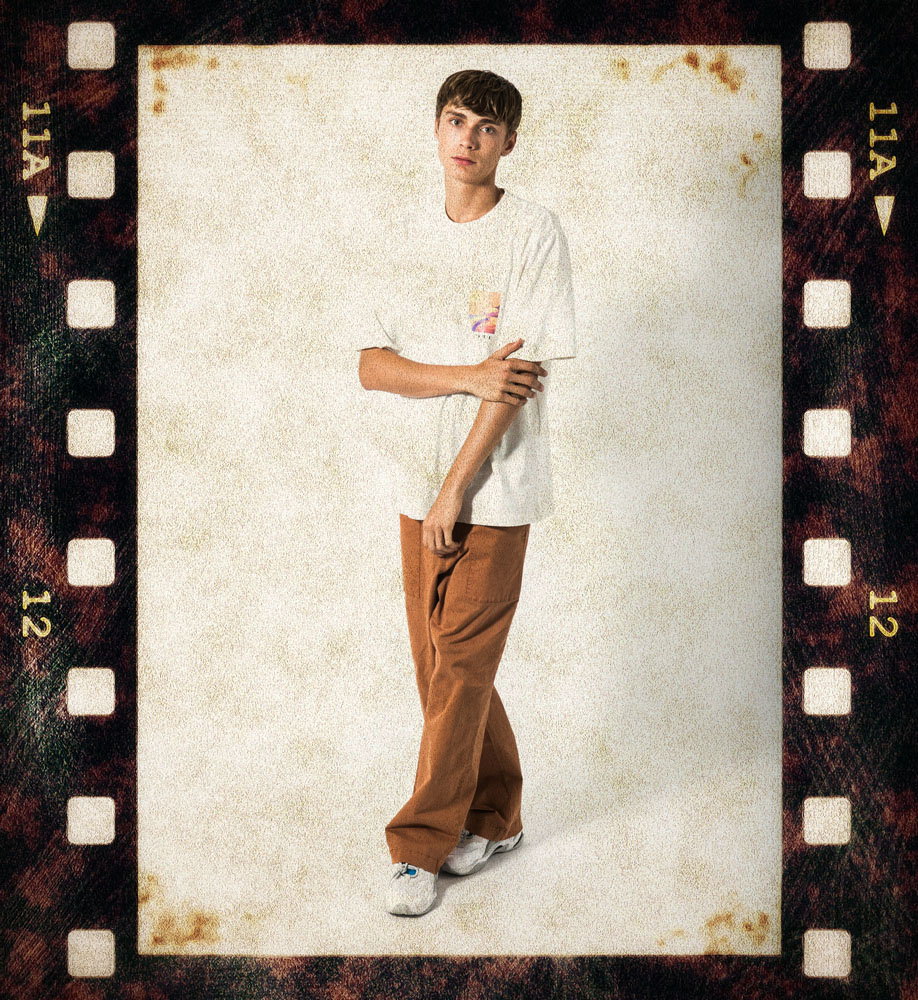 Jay – All clothing: ASOS White, Trainers: Puma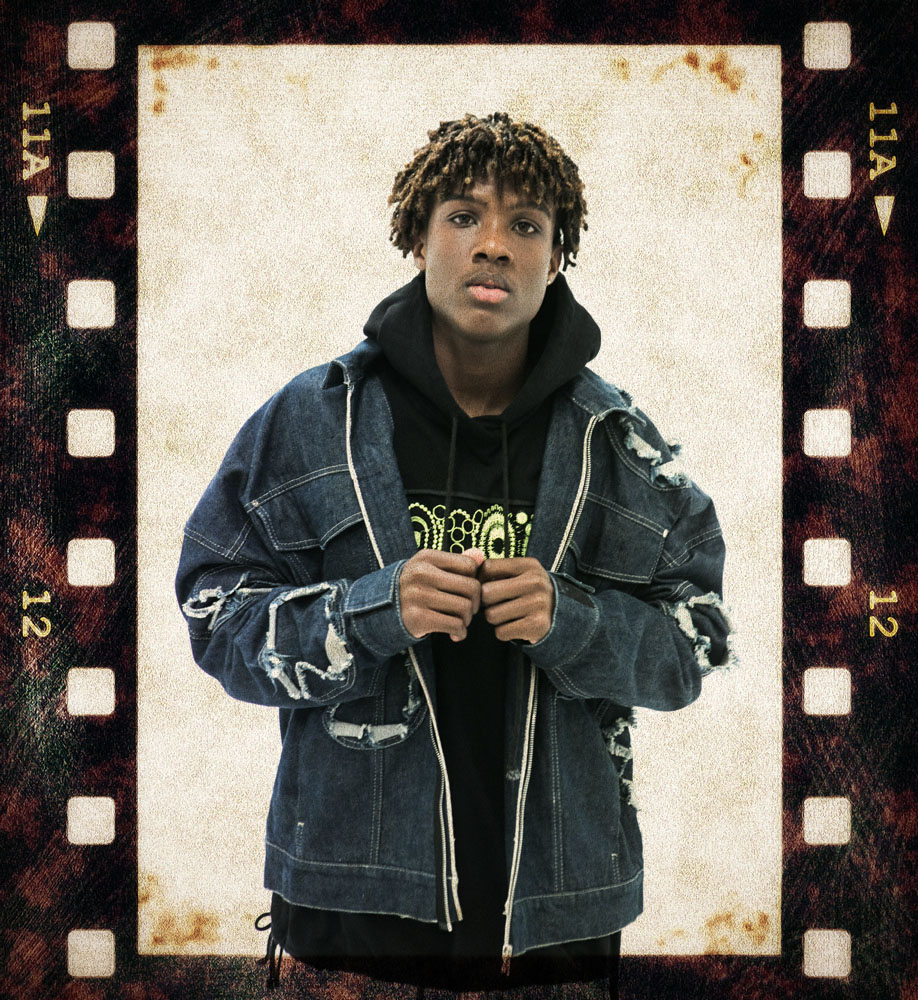 All clothing: Jordan Lucas, Trainers: Umbro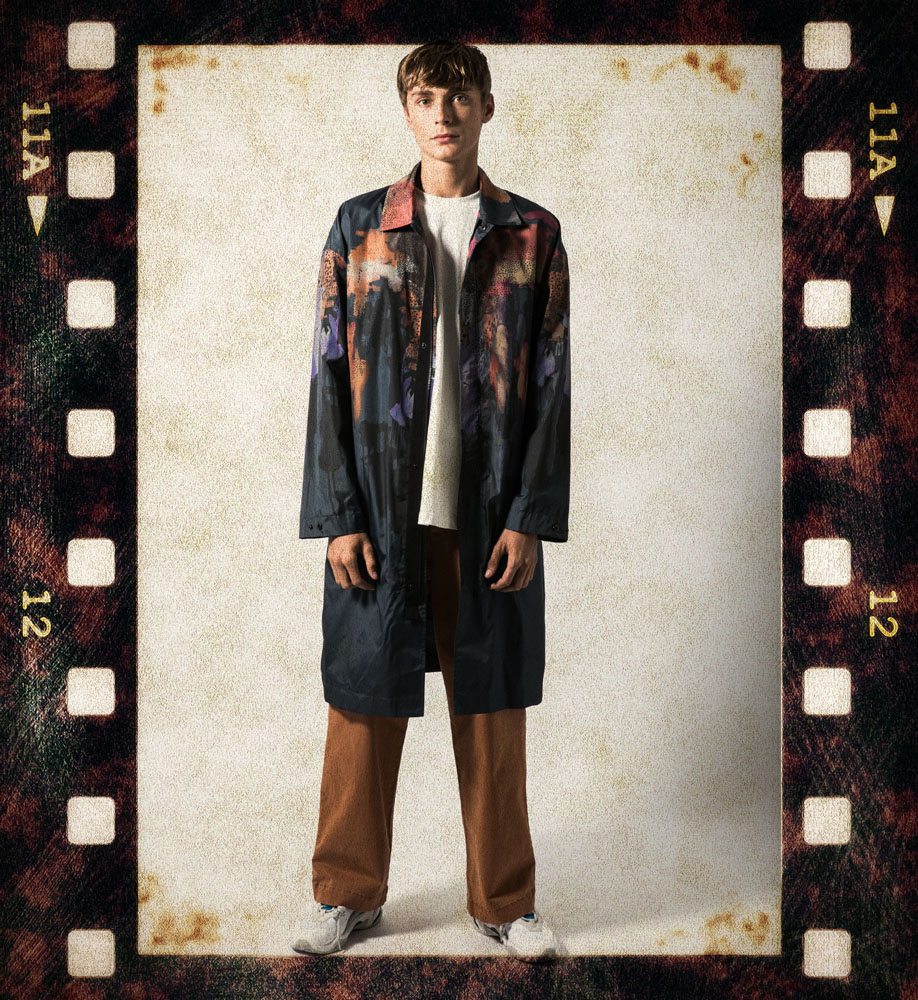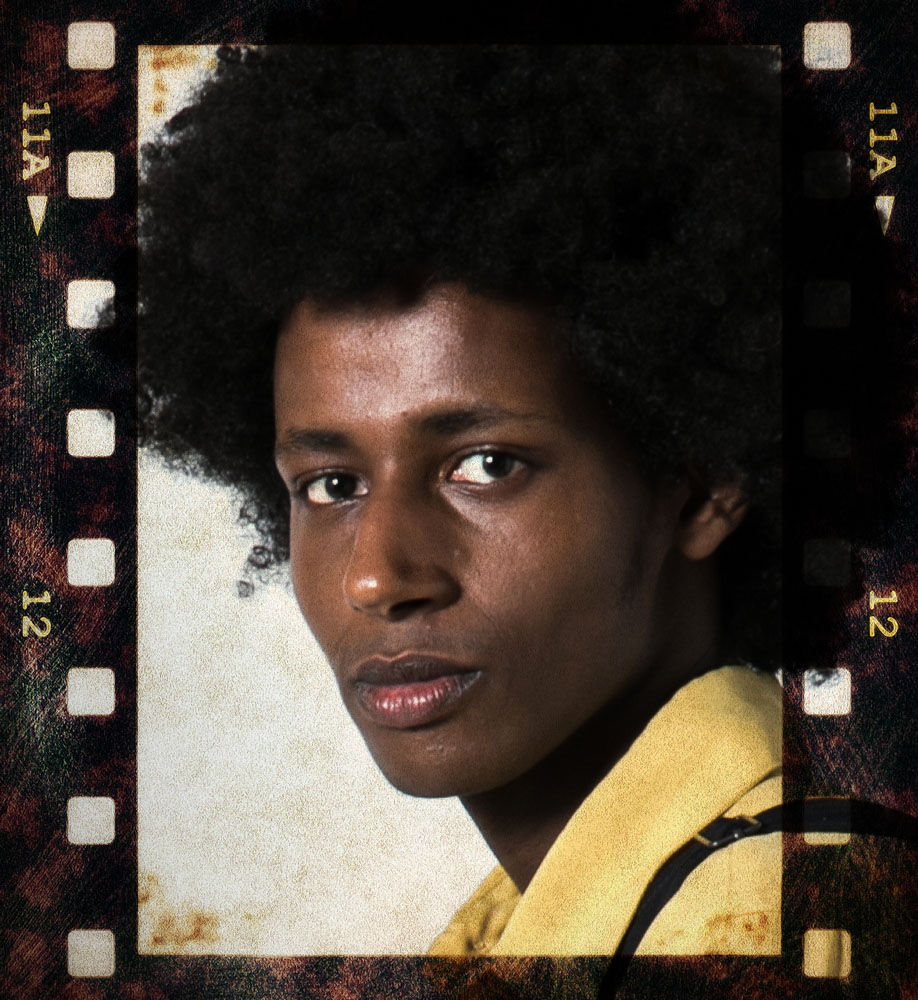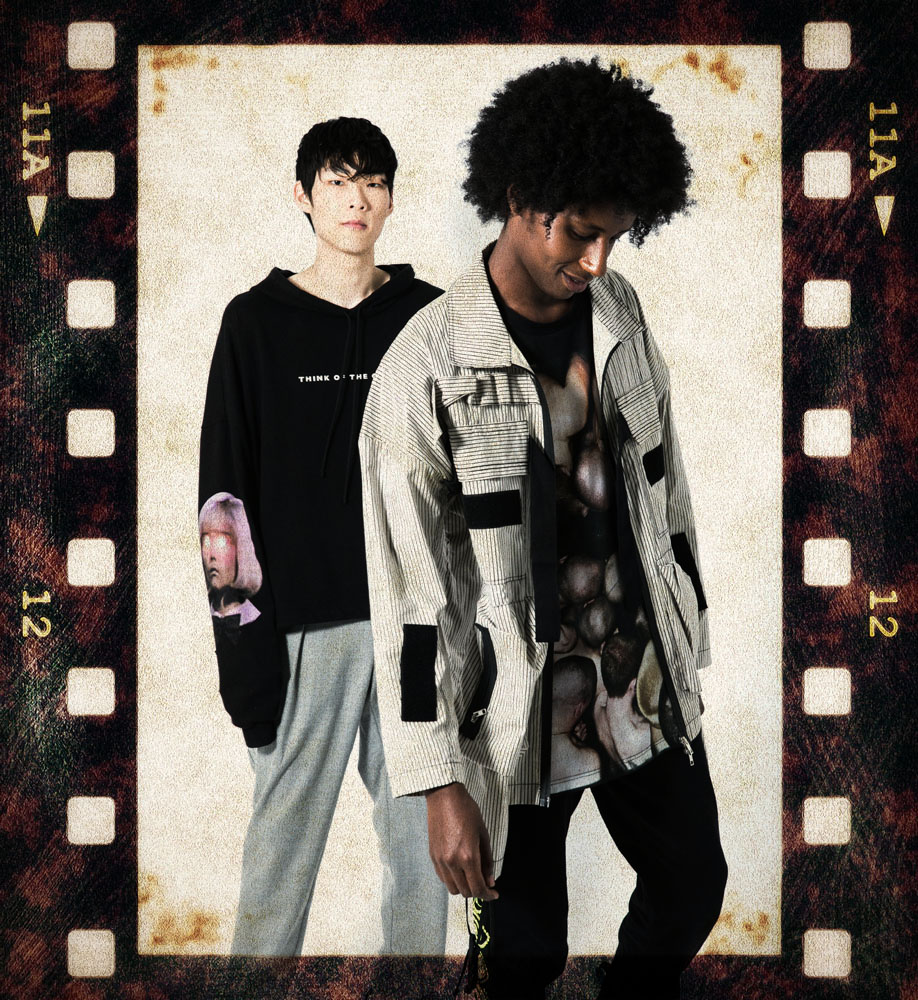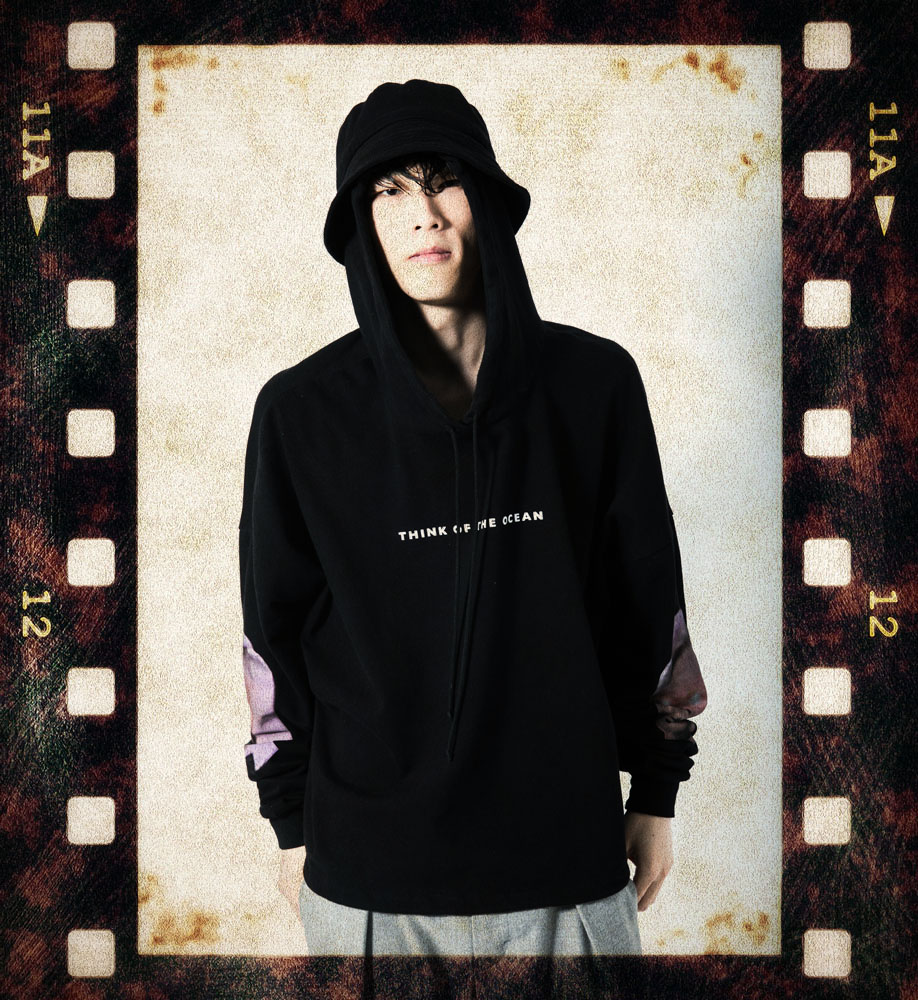 Woo: Top – Jordan Lucas. Trousers – Frenn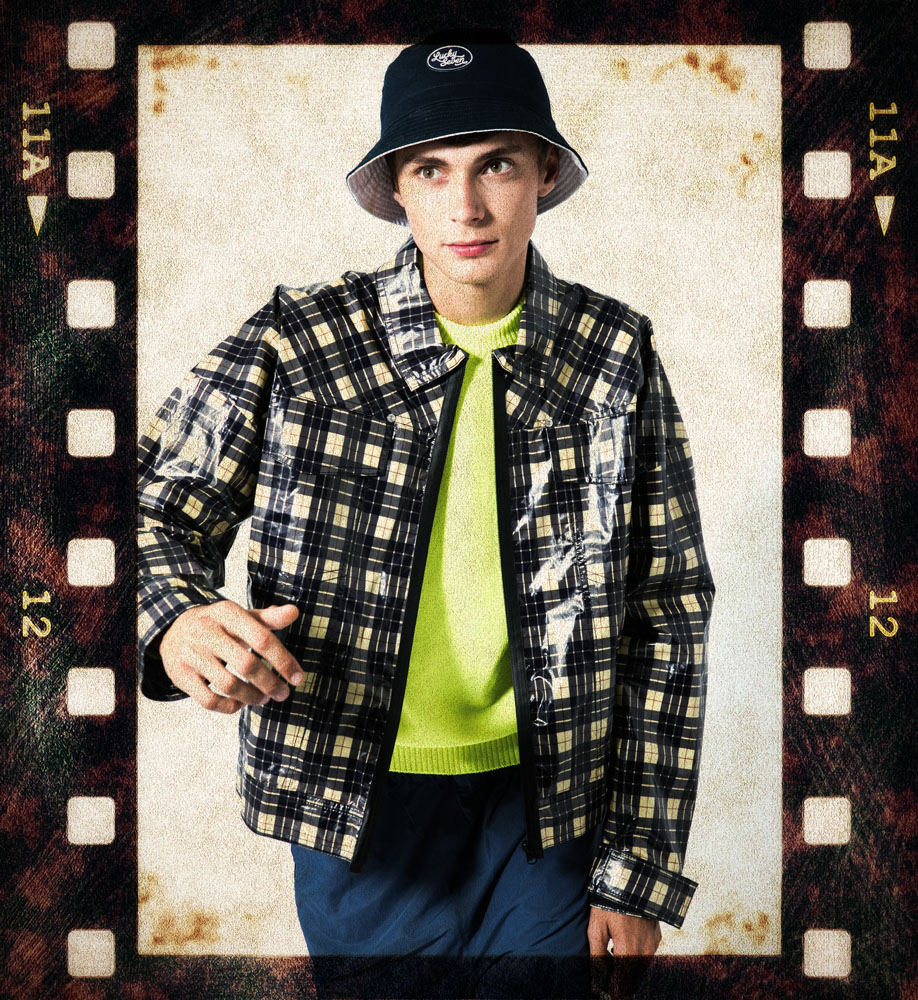 Jacket: Jordan Lucas, Jumper: Paul and Shark x Nick Wooster, Trousers: Hi Tec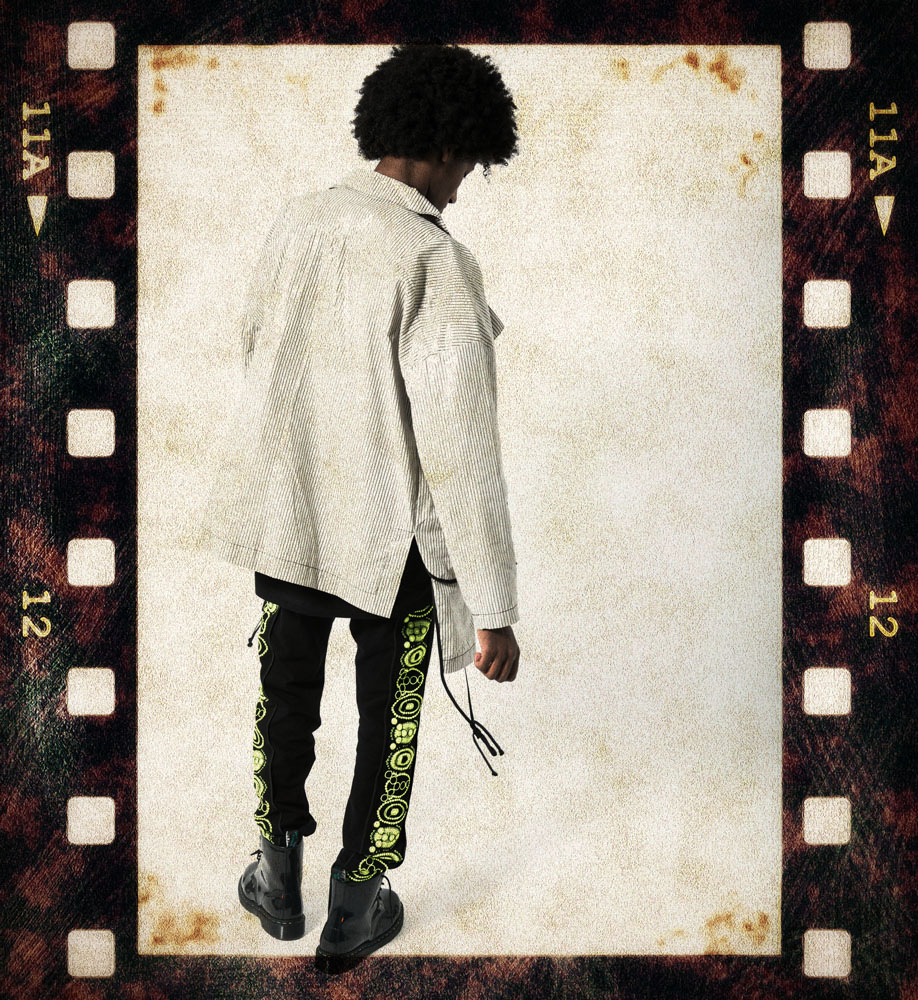 Souher: Clothing – Jordan Lucas, Shoes – Dr Martens
You had the first black boy to do Burberry?
Yeah, Jourdan Copeland! I cried watching that show, it was a beautiful show. It was such a crazy feeling because you could see it there were so many white blonde boys and even then they only had one black boy. It was still like oh my God, you guys still don't get it. But look at it now, a lot has changed. But I'm really proud to say I was part of a movement, I didn't get up on a table and scream about it, I just did it.
I remember the first dreadlock boy I had. He came to me with small dreadlocks and I was like you need to grow your dreads, be proud of them and we will make some noise. We were doing dreadlocks before dreadlocks were cool in fashion. I feel like I have been a part of this movement in London and the reason I didn't take up a bigger seat was because I was just doing my job and because I loved doing it. A lot of people thought I was the owner of the agency but I wasn't asking for special treatment. A lot of people would have seen that and thought, he runs this successful agency but he's still one of us – that was important to me. That all said, life happened and the cards all fell into place and I took my chance at a new beginning. And it was random as well.
What made you take a chance?
I took a break, I was done, I was taking time out I didn't know if I wanted to be in the industry after ten years you kind of go wow I've done everything – I've scouted some of the best, I've changed the way society probably sees diversity. Anyway, during that time I scouted two boys.
Was that on purpose?
No, it just happened, it's like I can't help it! Then I was like now I've scouted them and you spend two weeks convincing them to be a model and I didn't have anything.