Summer is coming to an end. You know what that means. Time to swap out bathing suits for sweaters! Don't miss these upcoming trends for cute comfy outfits.
Although you killed the summer look, it's time to put your bathing trunks away and start digging in your closets for your sweaters and boots. Leaves are starting to fall to the ground and a cool gust of wind gently passes through your hair. Shades of orange and yellow will soon fill the neighborhood as you hold a warm cup of coffee or tea in your hand. And as the cooler weather begins to show itself, you start imagining all of the cute ways you can mix match your winter clothes. We know Fall is one of the most popular seasons for fashion, so you'll need to be sure you're matching correctly. For cute comfy outfits for men to rock during the fall and winter seasons, continue reading below!
1. Jeans, Puffy Vest, and Striped Long Sleeve
Jeans are a go-to clothing item when looking to stay warm and stylish. Take a pair of jeans and cup them thinly at the bottom. Match them with a pair of brown ankle boots and then move to your top options. Pick out a long-sleeved striped shirt and place a puffy vest on top of it. A white shirt with stripes of any color should do as the brown boots match with an array of shades. Try to match your puffy vest accordingly. For example, if your shirt has navy blue stripes on it, pair it with a navy blue puffy vest. You'll stay warm and comfy throughout your entire day.
2. Loose Pants, Jacket, and Moon Boots
Just because the colder weather is approaching, doesn't mean we have to let go of our favorite outfits. Yes, this includes that favorite pair of loose pants of yours! Grab your pants and put on a pair of high socks underneath them. Top it off with a cozy jacket and a pair of moon boots. This is a style that anyone can pull off including children! What better way to rock a style than to do so with your mini-mes?  One fashion brand even focuses on luxury children fashion, making it super simple to match your style with theirs. This is a fun look so get creative with it. It's okay to mix-match with different colors as long as they all blend well with one another.
3. Dress Shirt and Corduroy Pants
We all know how popular corduroy pants have become. So, if you don't have your own yet, it's time to purchase a pair. These pants are great for either casual or business wear. Pair a checkered dress shirt with some corduroy pants and you'll have yourself a stylish look with minimal effort. For over the dress shirt, wear a simple long winter jacket. Choosing a solid color for the jacket eliminates the risk of clashing patterns or colors. Slip on a brown pair of ankle boots and you're good to go!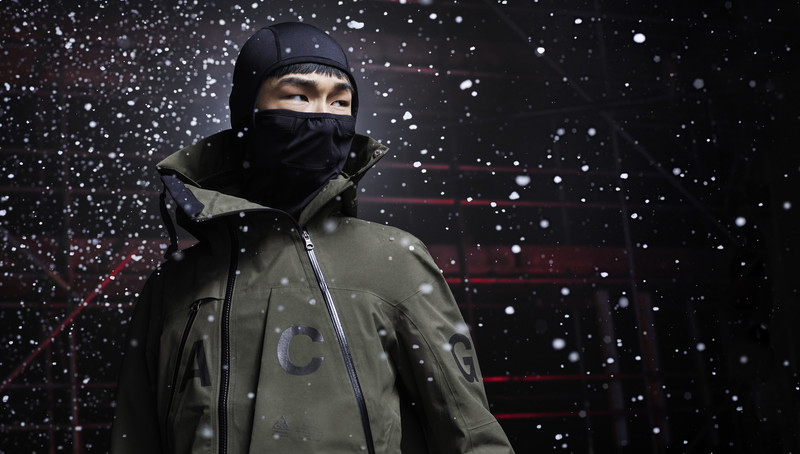 4. Trench Coat With a Beanie
As the days get colder, you'll be thankful for your warm trench coat. Choose a neutral color trench coat such as beige and match it with a pair of white jeans. Take a white beanie and a white pair of tennis shoes to complete the look. For underneath the trench coat, you can go with a bit more color and choose a navy blue sweater or long-sleeved shirt or button-up. This look goes great whether you choose to wear the beanie or not. So, for the days that aren't as cold, you can opt not to wear the beanie.
5. Leather All the Way
Who said leather only looks good on bikers? We say leather all the way! Leather clothing is great for those super harsh cold days. Put on your favorite pair of black leather pants and match them with a pair of black leather boots. A black leather jacket matches great and it's even better if it has fur around the neck. Black leather jackets with white fur on the top match perfectly with white gloves and a white beanie.  Adding these accessories ties the entire look together. If you can find white gloves with the fingers cut out, you'll be styling like a true biker!
6. Add on the Layers With Cardigans and Sweaters
Take a plaid button-up shirt and place a warm knit sweater over it. But hold on, because you're not done just yet! Now take a bulky mock neck cardigan and place it on top as the third layer. Take a pair of colored jeans and a pair of brown boot dress shoes to complete the look. The layers give a bit more fashion sense than simply wearing a sweater over a button-down shirt.
7. Jeans and an Oversized Coat
Nothing sounds more warm and cozy than settling into an oversized coat. Pick out the oversized coat of your liking and put on a pair of jeans to match it. This style is comfy and cozy yet still acceptable for fine dining or a full day of work. Slip into your favorite pair of dress shoes to really bring this outfit to the next level.
These cute comfy outfits are the perfect options for men during the fall and winter months. They're super easy to put together and will keep you safe from the cold while remaining stylish. If you don't have these exact pieces or colors in your closet, don't panic. This is simply a beginning point for you. Become inspired by these ideas and dig into your closet to see what you can put together! Need more fashion news and tips? Be sure to check in with us regularly!