Versace's controversy story develops...
Adding to Versace's recent controversy due to a mislabelling of Hong Kong and Macau as their own countries as opposed to Chinese regions on a new T-shirt design, Givenchy and Coach have now weighed in after making the same mistake themselves.
With all three brands taking to various social media channels to get the message across, Coach added their apology via twitter claiming they'd "found a serious inaccuracy in the design of a few t-shirts" and that they immediately pulled all related products. Givenchy, meanwhile, took to Chinese social media network Weibo as well as Instagram to say;
"The house of Givenchy firmly respects China's national sovereignty and territorial integrity. Immediate actions have been taken to recall the inaccurate t-shirt design from all markets"
While Versace was the first to be corrected, the addition of both Coach and Givenchy only further cements the importance of cultural experts to be present during the design process to prevent further mishaps. Thoughts?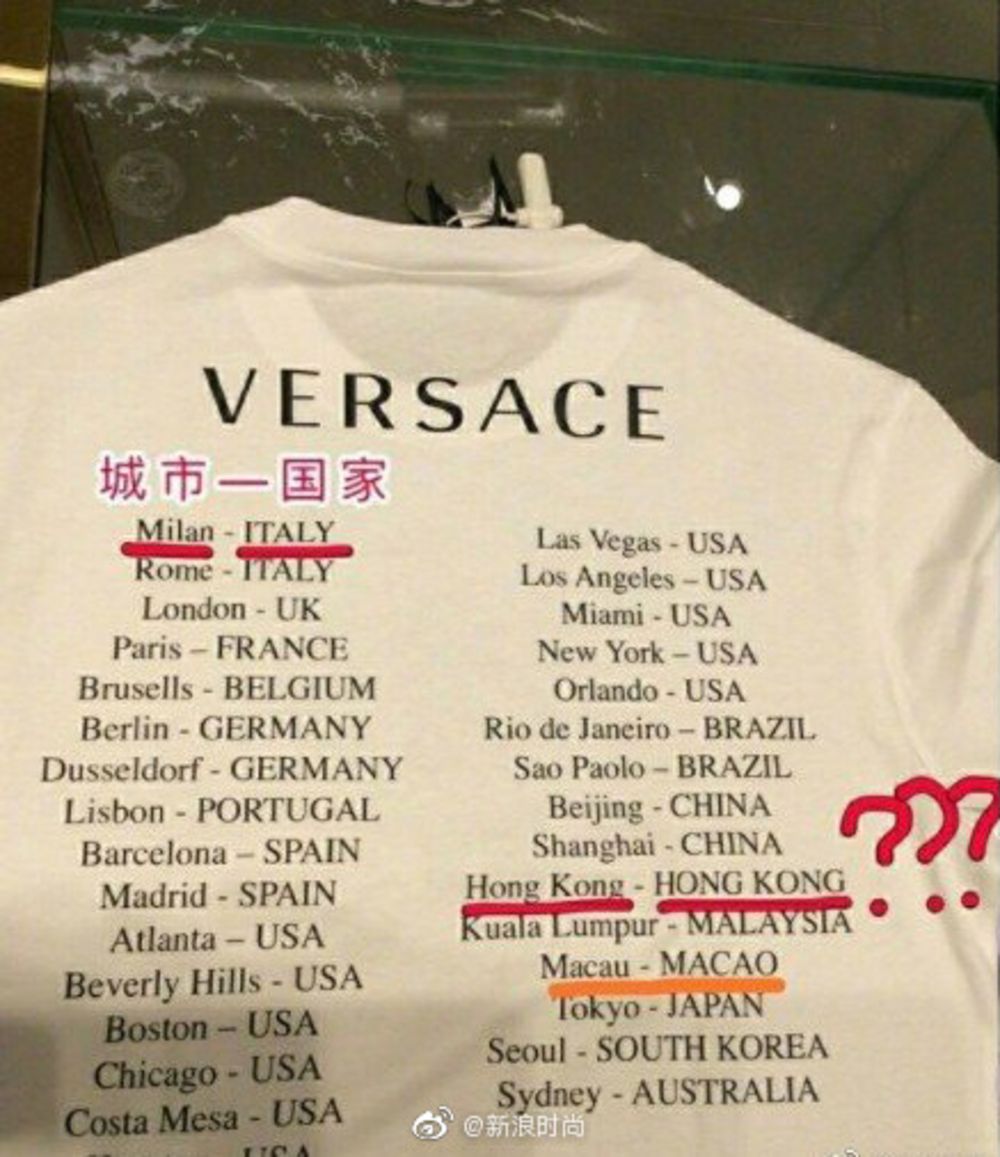 The Company apologizes for the design of its product and a recall of the t-shirt has been implemented in July. The brand accepts accountability and is exploring actions to improve how we operate day-to-day to become more conscientious and aware. pic.twitter.com/5K8u3c4Dbm

— VERSACE (@Versace) August 11, 2019