With a silver-tone dégradé design.
Rick Owens contines to add to his already incredible works with this unconventional dégradé effect suit.
Offering a new take on the classic black suit, the latest tailoring from the famed designer features a blazer and trouser combination elevated with a gradient scheme that moves from black, into silver and white, giving the suit a unqiue dégradé effect. The two-tone colourblocked effect also appears on the blazers peaked lapel colar and welt pockets, while the tapered trousers which share the same effect, are crafted with a cropped mid rise cut and pleating along the front.
A definite stand out in any occassion, is this Rick Owens Dégradé Suit a PAUSE or Skip? Let us know below: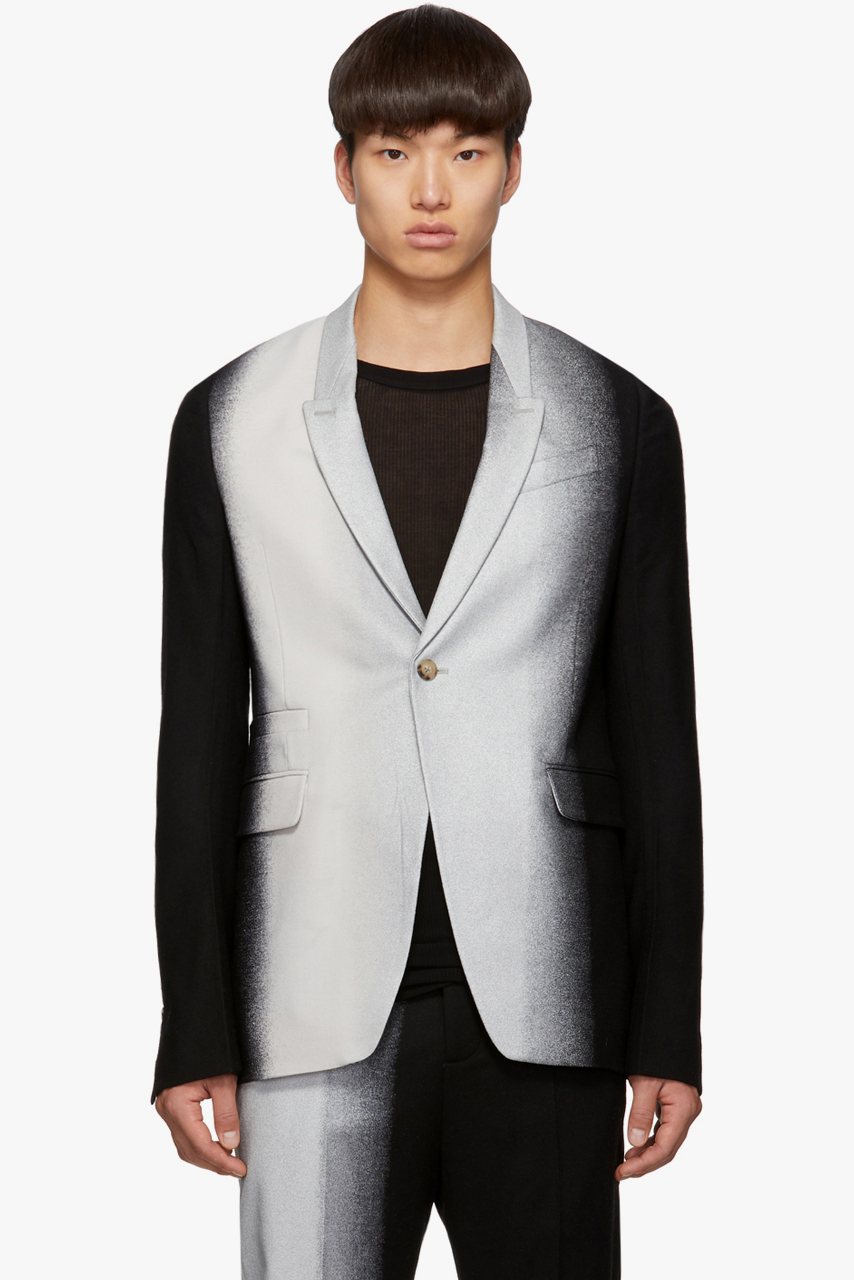 SHOP RICK OWENS SUIT