KKW & Yeezy hit Japan.
Visiting the teamLab Borderless exhibition on a recent trip to Japan, Kim Kardashian & Kanye West took to Instagram to share a snap of themselves in a typically fire getup for the power duo.
While Kim went for an expectedly elevated ensemble with a skin-tight Maisie Wilen printed dress, Kayne opted for one of his favoured brands in the form of a Balenciaga jacket with a black/blue/red plaid material and finished his look with some black joggers.
PAUSE or Skip? Follow the link below to shop the look.
SHOP BALENCIAGA JACKET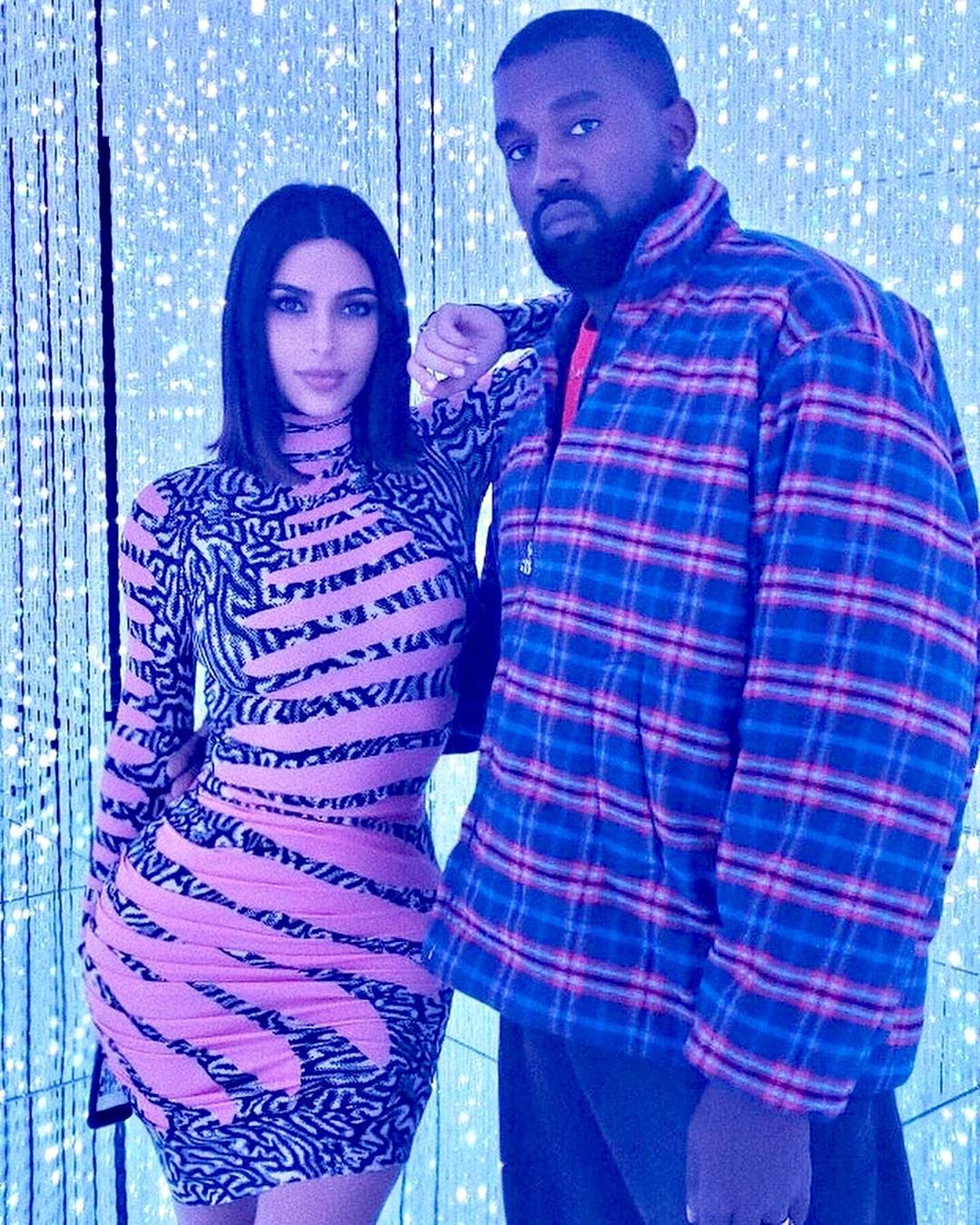 PHOTO CREDIT: @KimKardashian