Kylie's Birthday Getaway.
While holidaying around Europe for her birthday celebrations, Kylie Jenner took to Instagram recently to share a snap of herself and Travis Scott out and about in the countryside.
While donning a corseted floral getup herself, Travis opted for a printed cardigan over a graphic t-shirt, black cargo shorts and Nike trainers.
PAUSE or Skip? Follow the link below to shop a similar pair online.
SHOP SIMILAR TRAINERS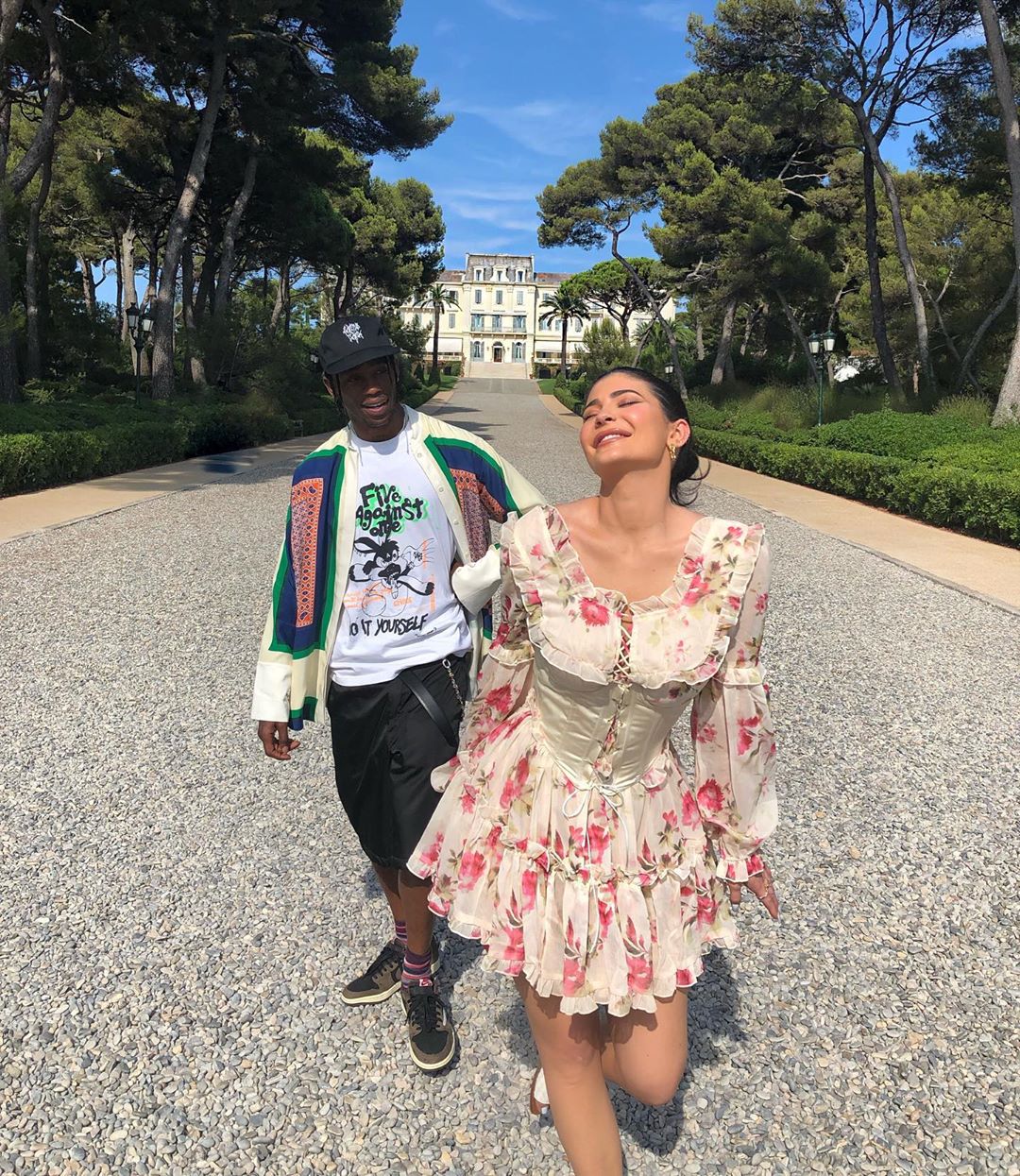 PHOTO CREDIT: @KylieJenner