Sartorial Mainstays.
Taking to Instagram to share a snap of himself and Tyler, The Creator backstage recently, Jaden Smith continues to don his own wares while Tyler maintains his "Igor" era ensemble.
Both remaining true to their aesthetic, Jaden is seen in a graphic print MSFTSrep shirt and trousers combined with an ERYS necklace while Tyler continues to wear his blond wig, complemented nicely with a loose-fitting blue suit.
Thoughts? PAUSE or Skip? Follow the link below to pick up a similarly printed MSFTSrep t-shirt for yourself.
SHOP MSFTSREP T-SHIRT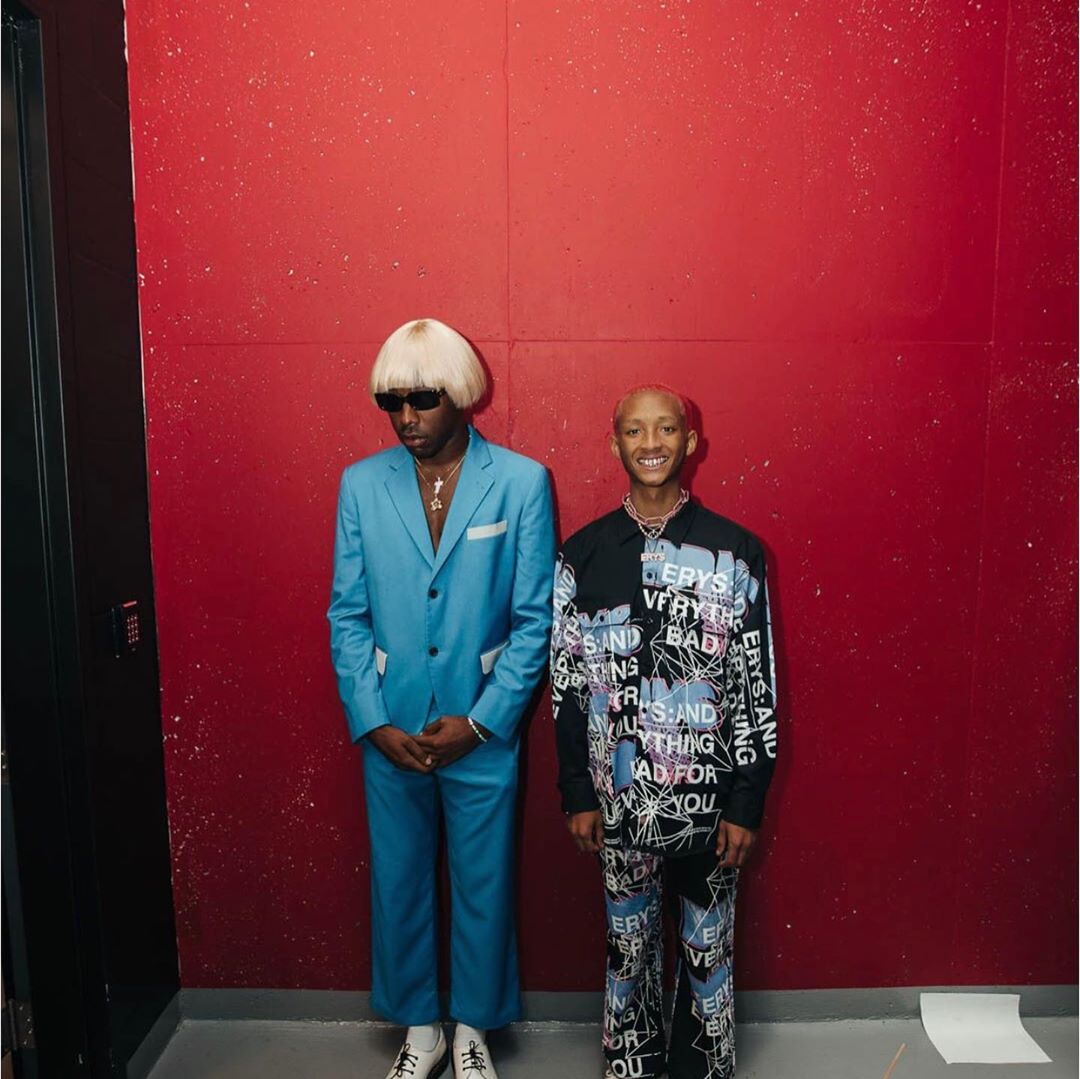 PHOTO CREDIT: @C.Syresmith