A try-on experience.
Virgil Abloh and IKEA have announced that they will be bringing their "FITTING ROOMS" concept exhibition to London for this season's Fashion Week.
A try-on exhibition, "FITTING ROOMS" is the first look at the Artistic Director of Louis Vuitton's "Fashion You Can't Wear" campaign, which encourages shoppers to buy statement pieces for their homes just as they would for their wardrobes and will give goers a chance to fully experience the pieces in the collection as visitors will be allowed to 'try on' the rugs, chairs and beds from the duos collaborative collection.
Designed with Instagram moments in mind, a temporary tattoo station available, as well as Virgil's much teased 'SCULPTURE" FRAKTA bag on display, this will be the only time's fans will get to experience the pieces before the collaboration drops in the UK this coming November.
Although Virgil Abloh himself will likely not be making an appearance, the "FITTING ROOMS" try-on exhibition will be open from September 15th – 16th and will be held in Covent Garden, London.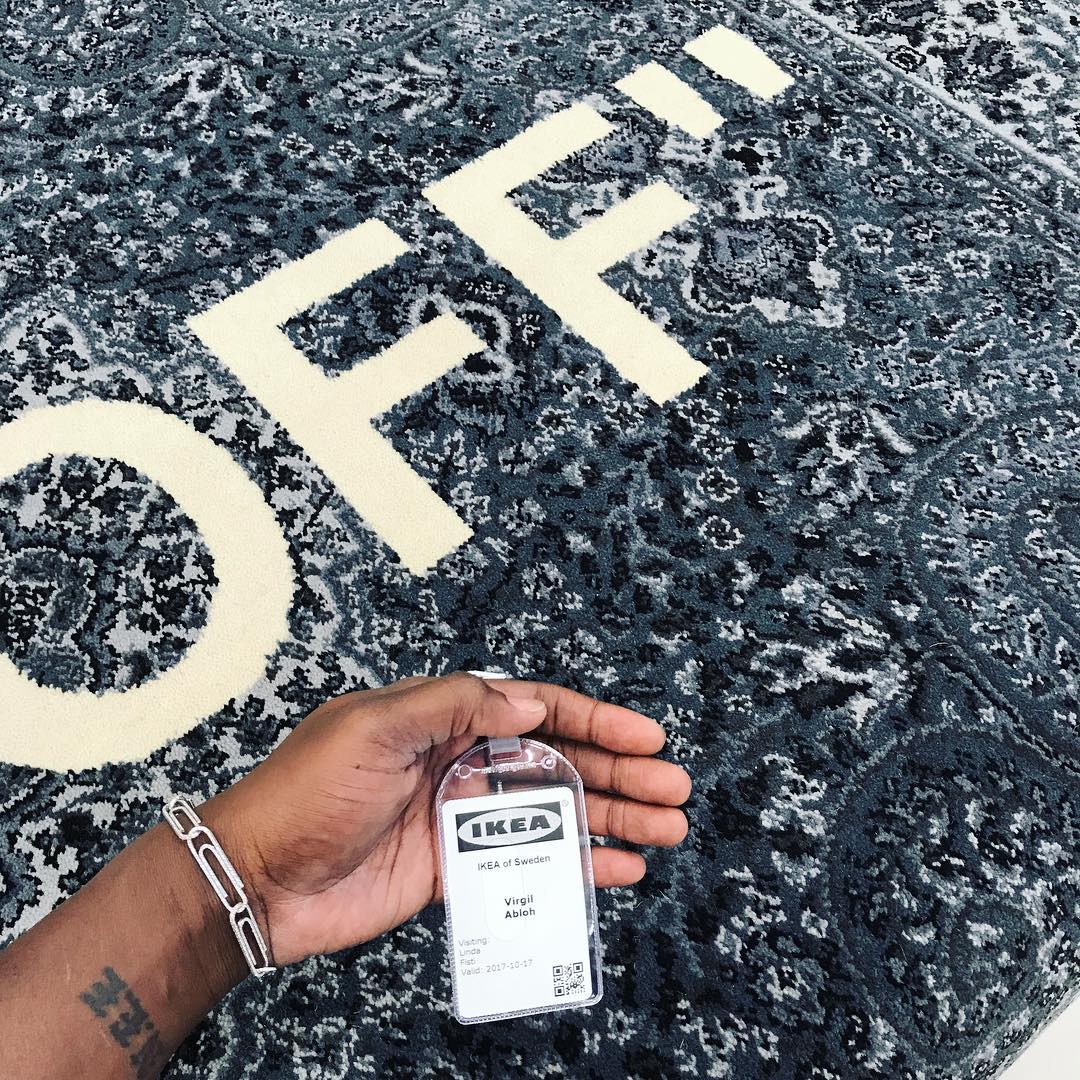 PHOTO CREDIT: @virgilabloh