Each idea can result in many things.
Taking it's World Tour initiative to the next level, Moncler Genius taps seasoned designer, Hiroshi Fujirama, for a blockbuster collection and special activation. Known for his penchant love for vintage and military styles, Fujiwara's style mixes urban and tech references with splashes of bold letterings and mysterious slogans to create stand out functional pieces. Pairing his cultural references as well as his subtle but assertive touch with Moncler's technology and craftsmanship for a unique and diverse Moncler Fragment Hiroshi Fujiwara collection, we caught up with Hiroshi at Moncler's Bond Street location for the launch. Catch the conversation below: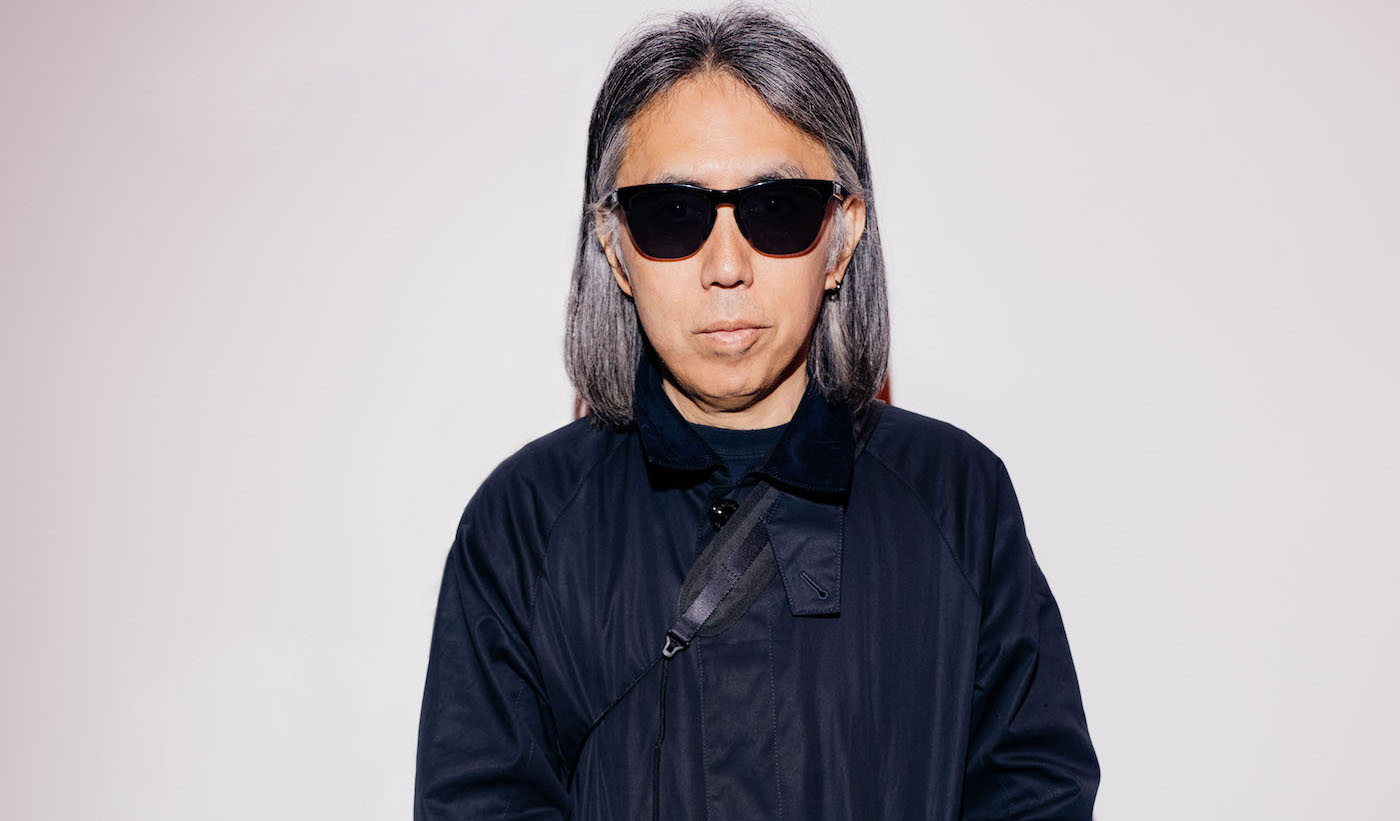 For this autumn/winter Moncler Fragment collection, you said you got the opportunity to mix different identities into a new one – how much experimentation goes into your work?
I come up with the concept first, but Moncler has the down, shiny material, so I'm always thinking about how we can use this material in a different way, so into something new. So like one idea was the vintage military jacket and that kind of thing.
As you come up with the concept for a collection or a piece. What's that process like for you?
Actually, I work with a really great team. I bring my ideas to them, we sit down every month, and we talk, they give me ideas, so it makes my process a little easier. They're really great.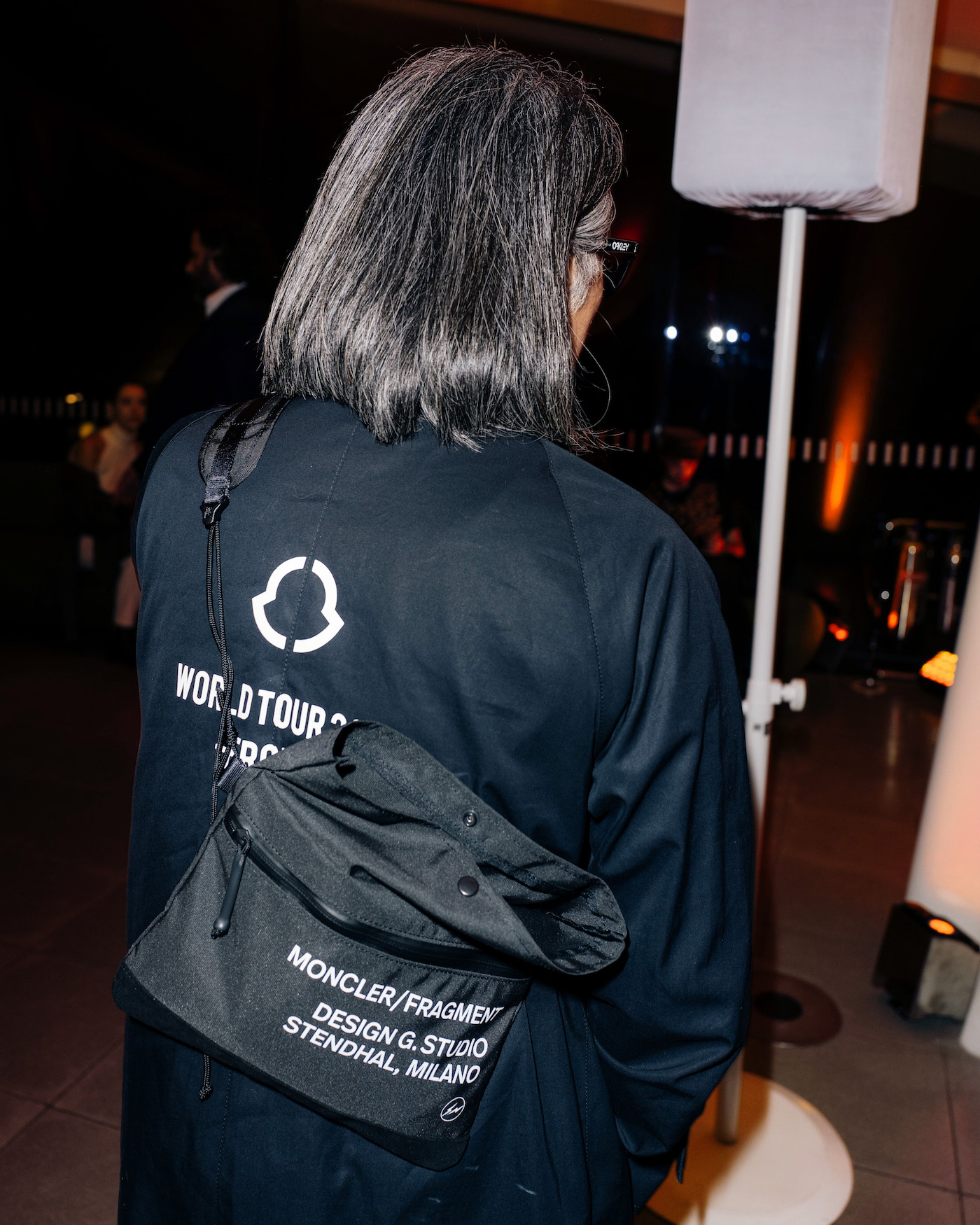 You are one of Japan's first hip-hop DJ's. And knowing the special relationship that Japan shares with the hip-hop scene, what is it about hip-hop music that makes it so synonymous with fashion?
It's not just hip hop, maybe, in the beginning, it was more that hip hop and fashion were kind of together, but I feel like now it's really seperated.
You really think so?
Yes, I really think so.
But does music still inspire your work today?
I think it does. So something like sampling, like the DJ's do, this is something that fashion, not only me.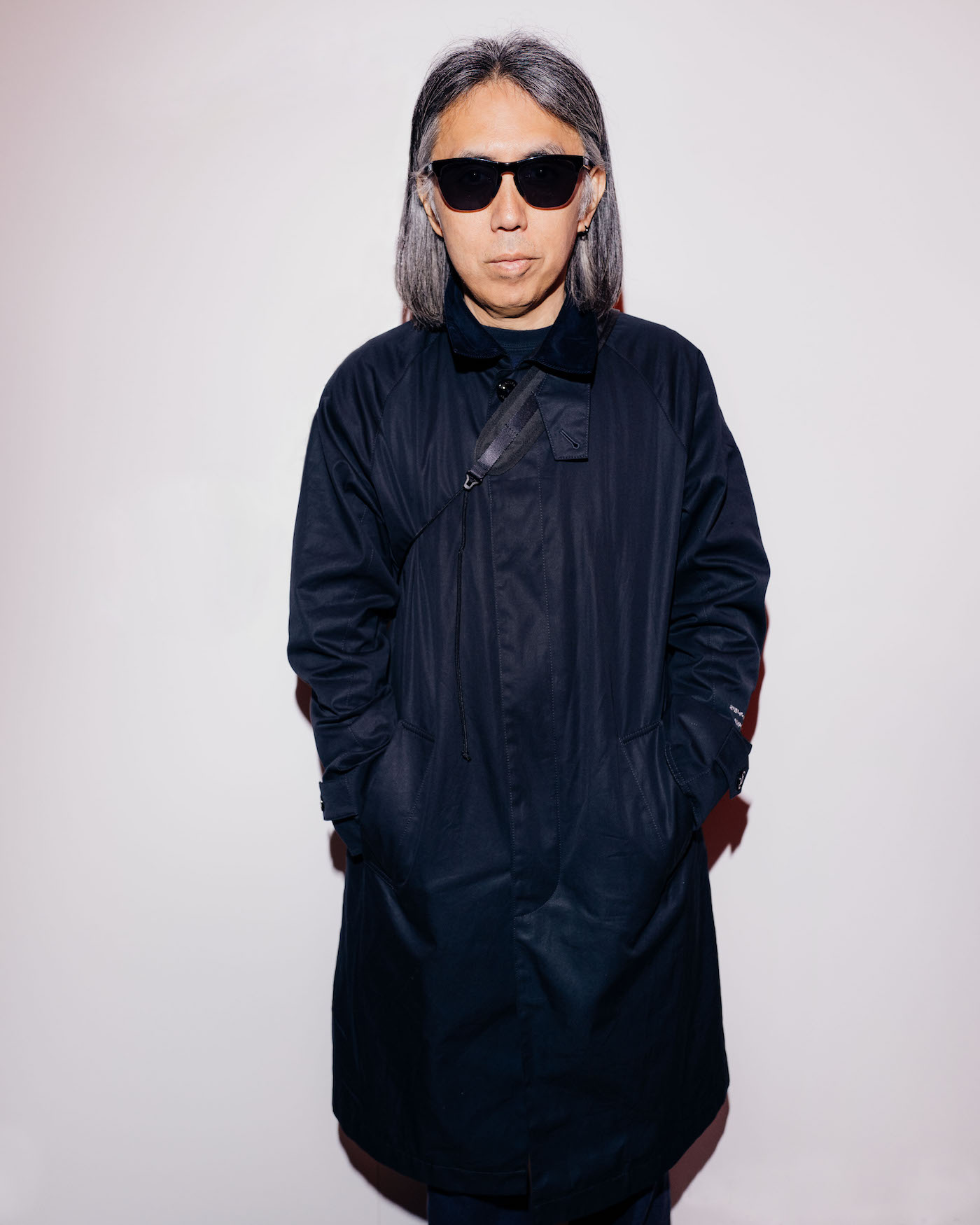 So in this day and age, where you've done it all and seen it all. Where do you get your inspiration from? Do you still seek external inspiration or do you sort of get it from within now?
No, I'm still looking for inspiration till now. I'm looking for anything new. So when I travel to other countries, I'm trying to find something inspiring. But it's good to mix this with my archive and bring it all together.
You mentioned that you worked with new materials for this collection. Obviously, you're a seasoned designer, but does it still come as a challenge to work with new textures?
I wouldn't say there's anything challenging about it. It's actually more fun. Because again, the Moncler material is really soft and nice to touch, so if you wear that thing, it feels like someone is really holding you. So it feels like really comfortable.
What is your own personal favourite piece in the collection?
I really like the military coat with a black lining inside.  
And what do you want people to take away from your designs and collections?
That you can also do something else, something different. Like we've done with the Moncler material. That's what I want people to know, that each idea can result in many things.
So from one thing, comes many?
Exactly.