"The New Masculinity."
Covering GQ's latest issue, Pharrell Williams defines what masculinity is.
Spotted in a floor length mustard-hued Moncler poncho, the latest star for this cover story, Pharrell who has long reimagined what musclinity is in fashion through his choice to wear squirts and carry women's handbags, explores the identity, culture and style of 2019.
Read the cover story over at GQ and take a look at the issues cover in the images adjacent: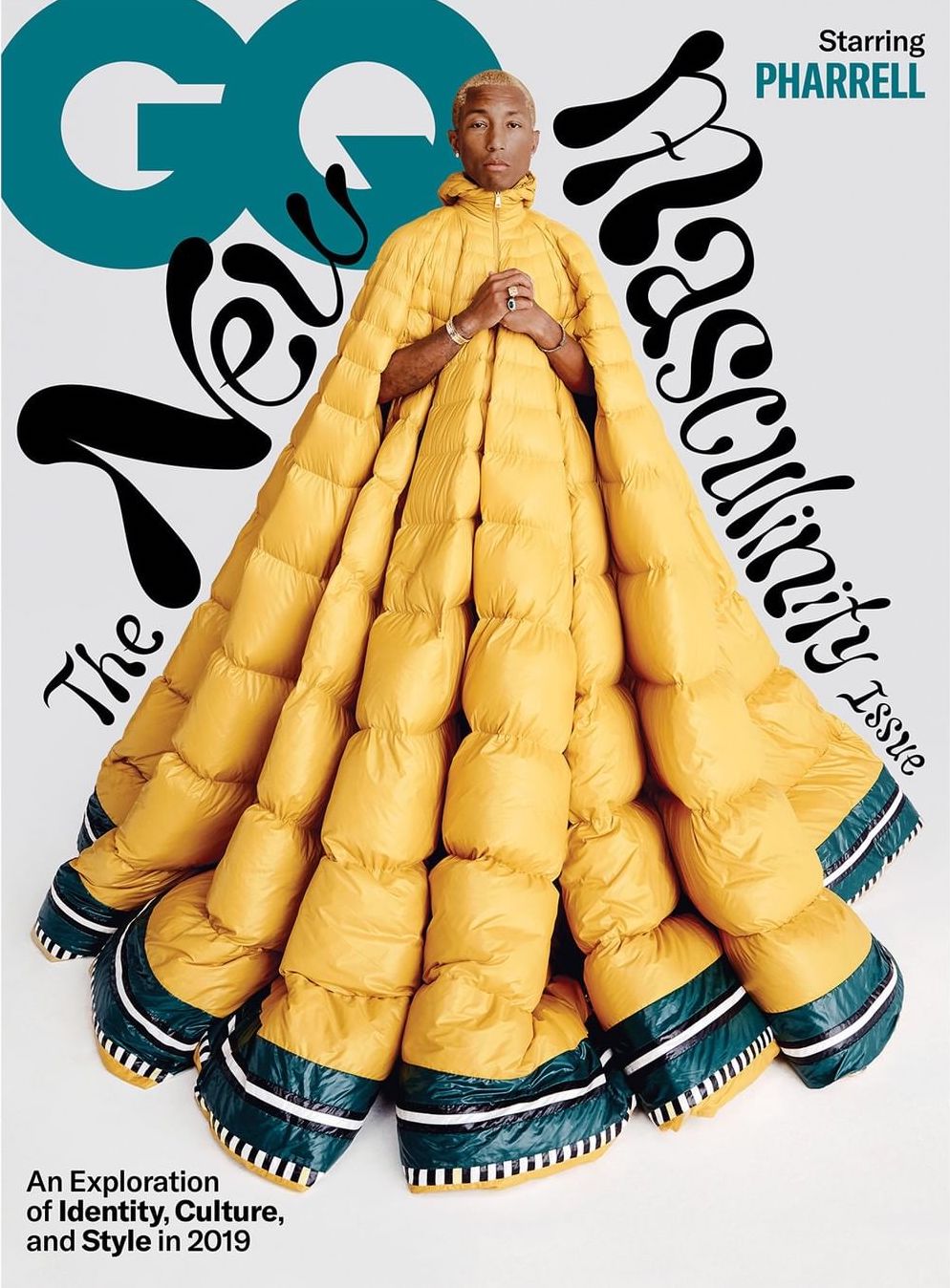 PHOTO CREDIT: @GQ //@ micaiahcarter