Current inspiration, music & style.
"My roots have influenced me highly,"
Blending his African and Jamaican heritage to create unique melodies, Swarmz is the showstopping London rapper that's wowing crowds with his bashment and Afro-swing infused tracks.
With songs such as Lyca, and Mojo Dojo, the Greenwich native keeps delivering some of the most vibrant music in the scene. We caught up with Swarmz backstage at his recent Mojo Dojo video shoot, read what went down below: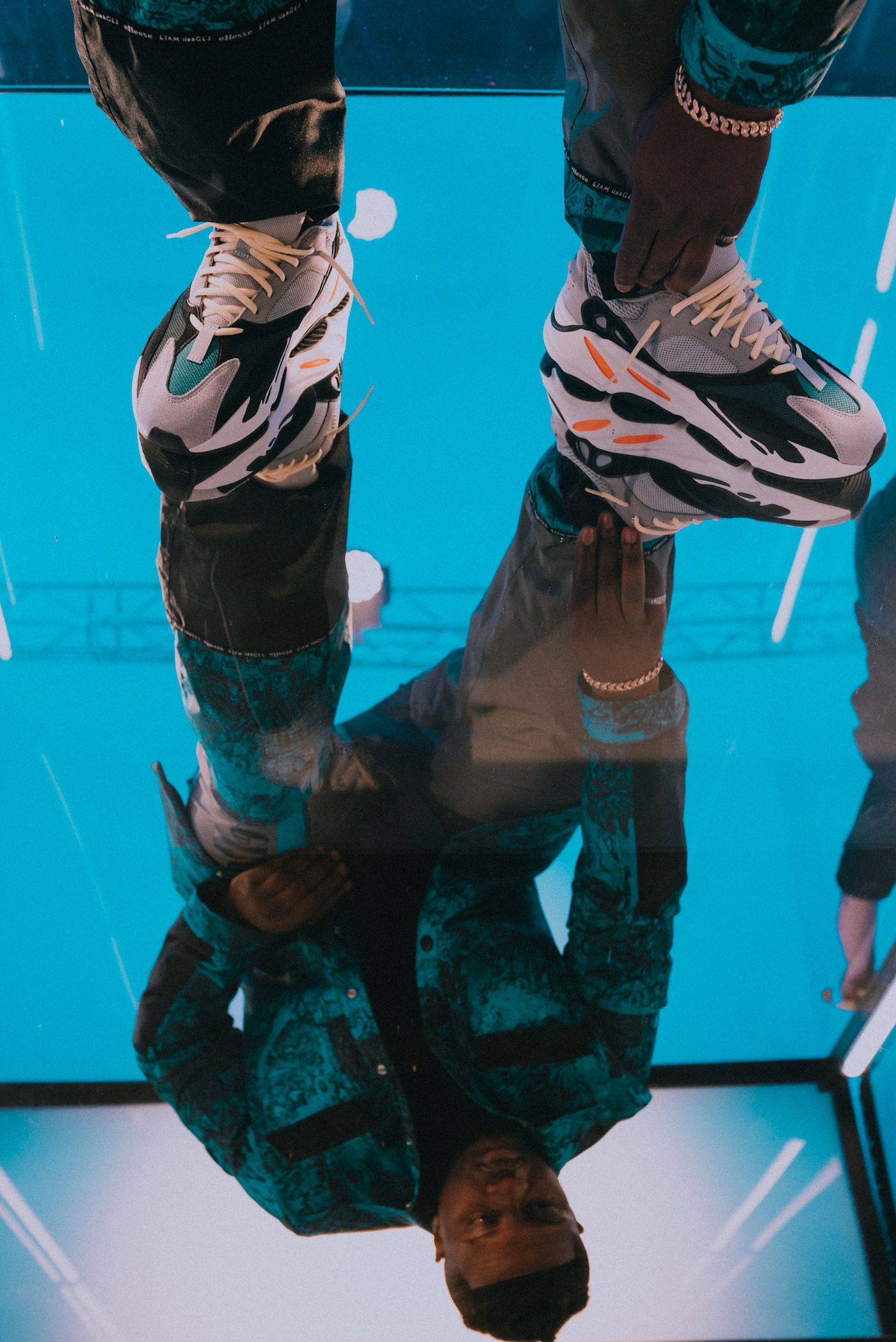 You've been making music since school, but you burst onto the scene with your breakthrough single 'Lyca' – how did that feel, to finally make it?
Ummm. With Lyca, everything quite quickly but it was building up, so I felt quite relieved to have finally created what Lyca was and for millions to listen.
How much do your Jamaican and Bajan roots influence your sounds?
My roots have influenced me highly. As my parents played a lot of reggae, Dancehall music growing up and you can hear that in my music.
You sort of blend bashment and 'afroswing' with your melodies, where did that idea come from or did it just come naturally?
Umm it kind of just naturally happened. The bashment coming from my parents and family, and the afrobeat sound coming from my friends and the people I surround myself with, a lot of them being Nigerian; which is why you may hear some Nigerian dialect in my tracks.
Describe your music in three words?
Vibe. Different. Chilled.
What current artists in the UK do you draw inspiration from?
All of them I'm not going to lie. I listen to everyone in the uk scene atm. We are all doing sick Rn.
Who did you grow up listening to?
Vybez Kartel, Beanie man, Bob Marley, Akon, amongst a lot of other artists. But those are the main ones that I remember.
How did they inspire you when it comes to making music?
I just wanted to be like them, they gave me the ambition to do what I'm doing now.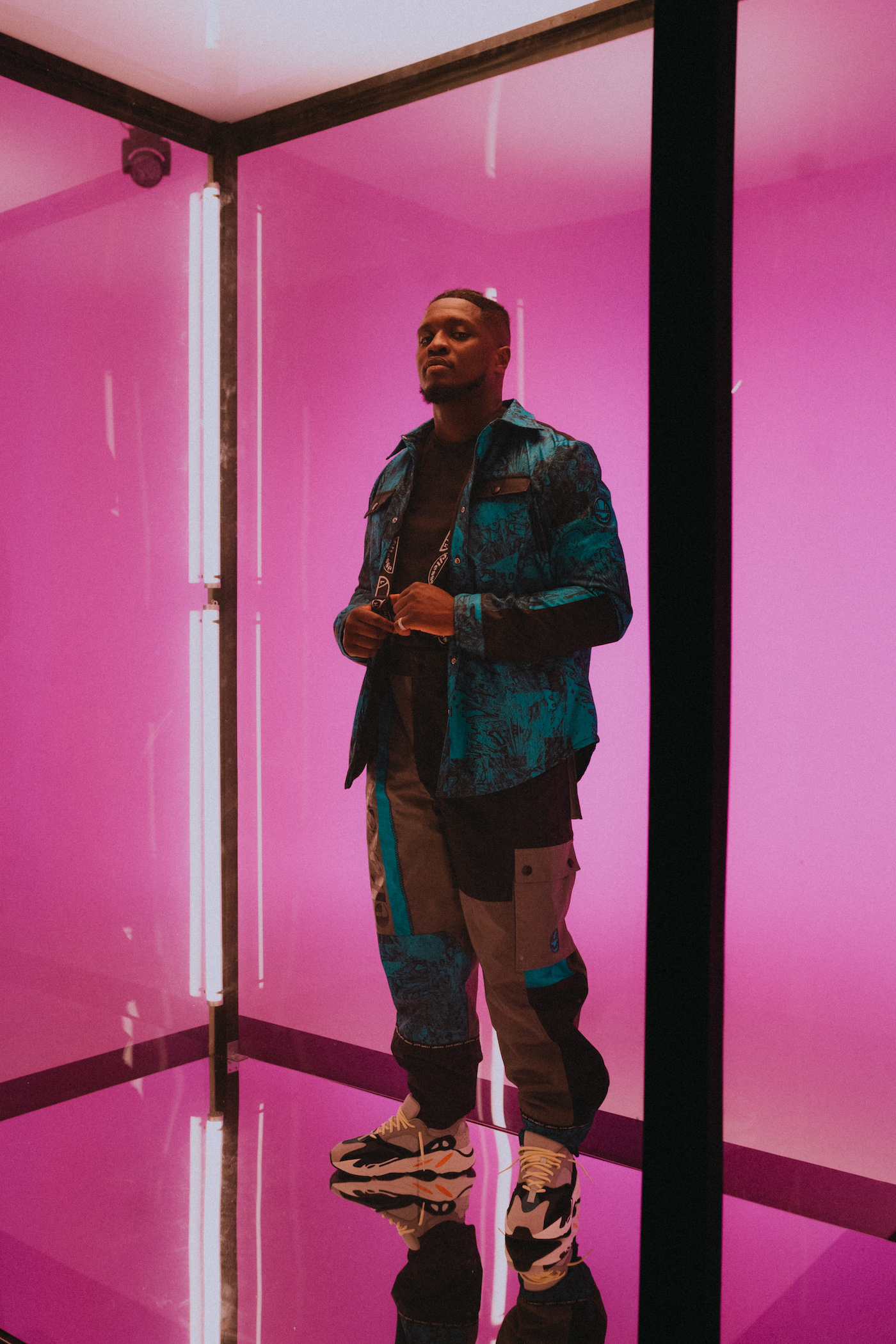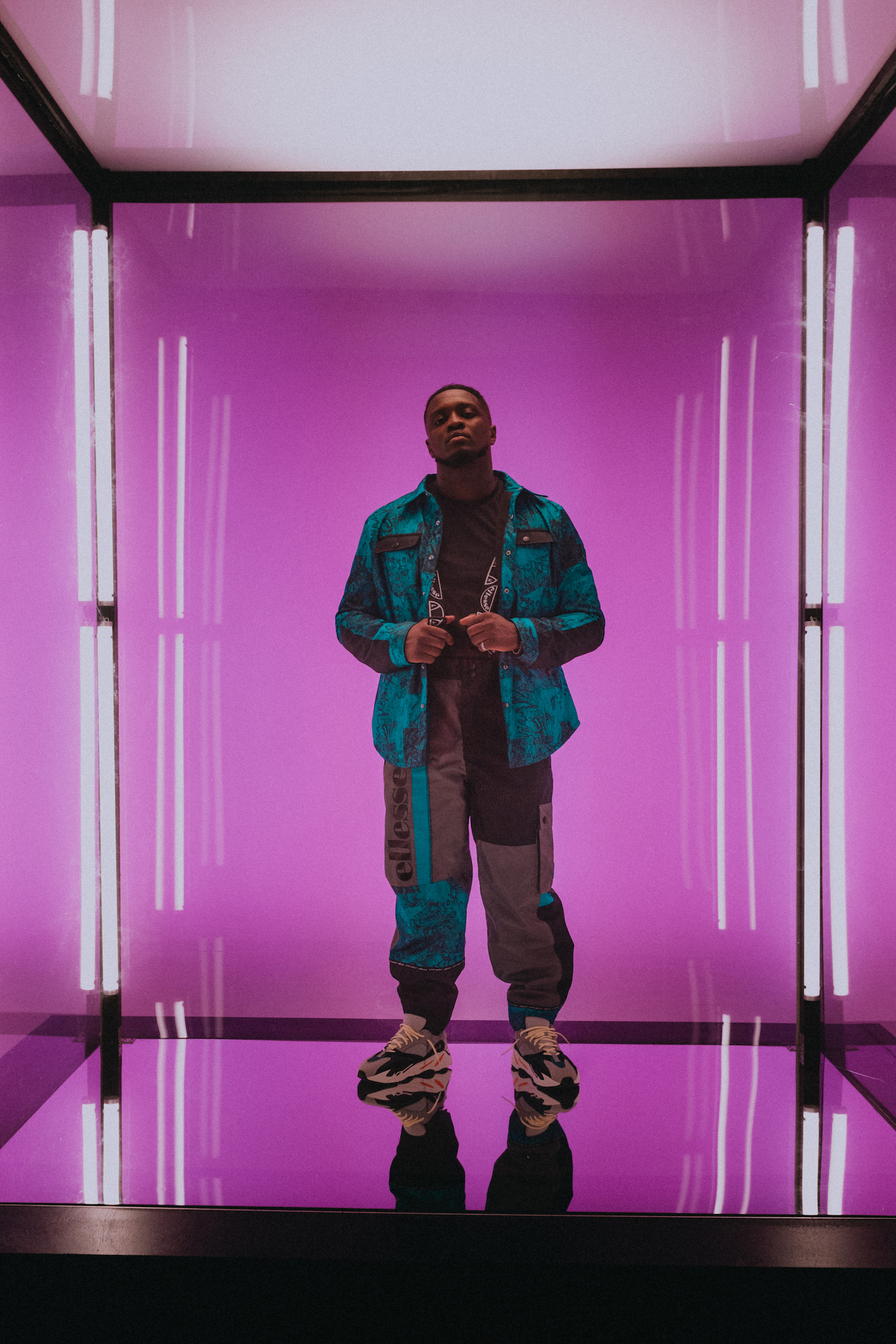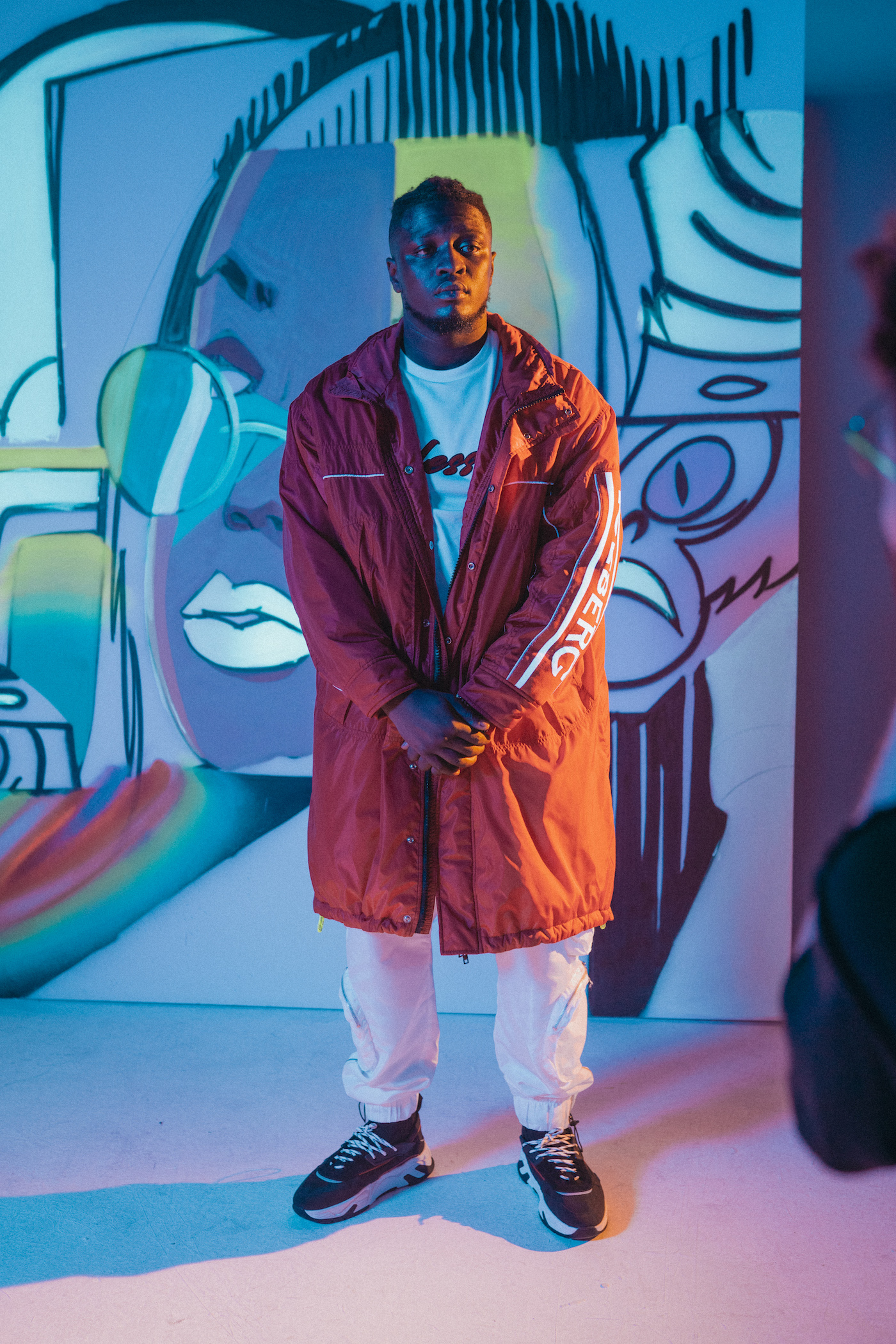 You've also dropped a new track, Mojo Jojo – what was the inspiration behind this song?
Umm, just a fun and vibey track. I co-wrote it with Moelogo, and we just bounced ideas off each other. Speaking about our childhood, growing up watching power puff girls and we went from there.
What are your favourite trainers?
My Balenciaga Triple S's.
Do you have a piece of clothing you could never get rid off?
My Balenciaga jumper lol.
When it comes to fashion, what are your favourite brands?
I wear a lot of high end stuff atm, LV, Balenciaga, off white, amiri's etc. When it comes to everyday wear, I wear a lot of Puma.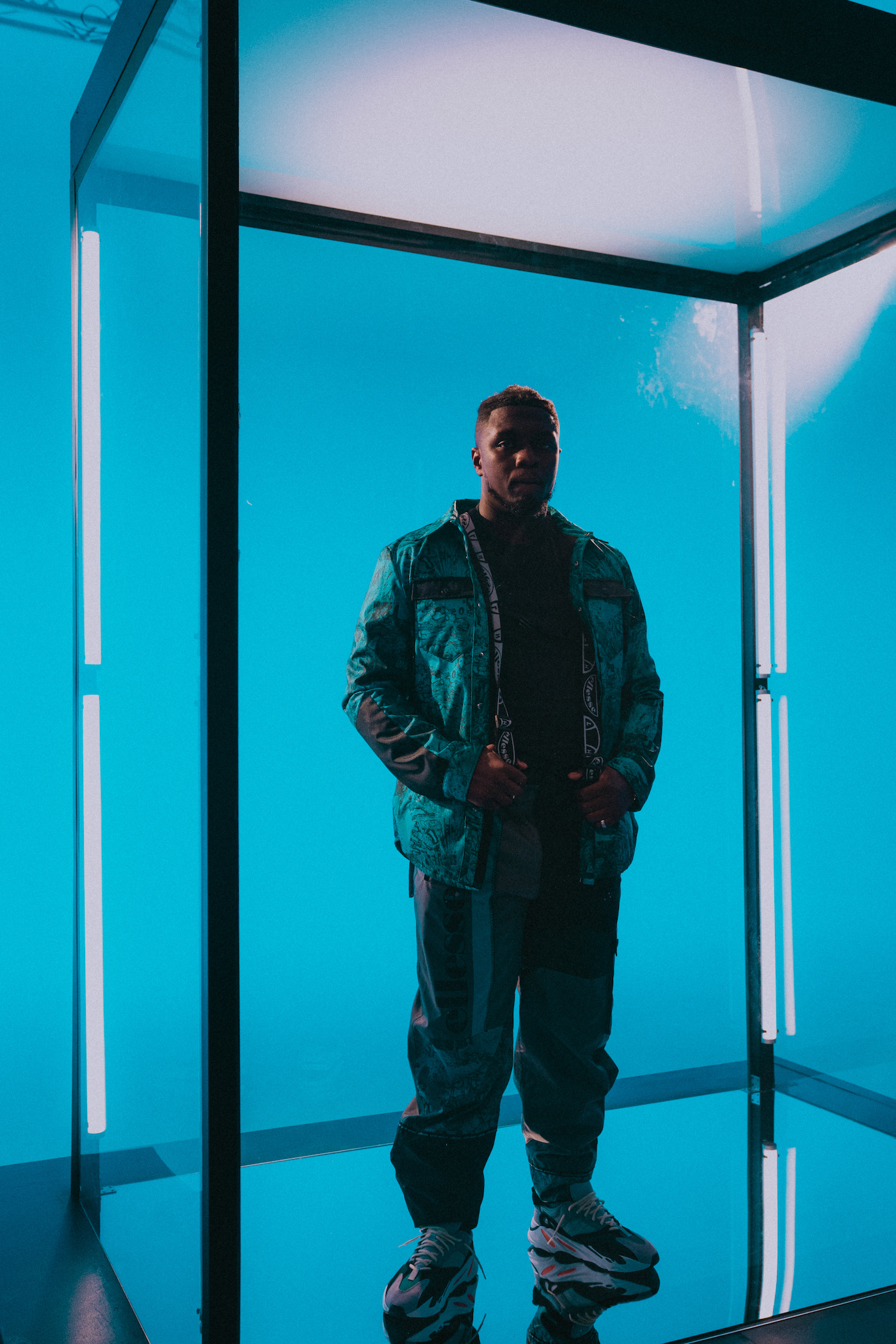 What're the most recent clothes you have bought?
Bought a hoodie from Balenciaga the other day – to balance out the one I won't get rid of lol.
What kind of fashion brands did you grow up within London?
Nike, Adidas, just the basics.
Describe your style in one word.
Drip
How does it feel to see people vibing and enjoying your music when you're out?
I love it man, everyone starts filming you and stuff haha. It's cool to see.
And what's next for Swarmz?
The Headline Tour is on sale right now! Link's in my bio. New music is coming very very soon as well, something different…