Sports cars are sexy and stylist, so it's no wonder their sleek designs have made it onto running shows. The Air Jordan 14 "Ferrari" got its inspiration from the 550M candy paint job, while Kobe's adidas crossover showed off signature style. Many more unique sneakers have shown off sports car style, let's look at a few that you should pick up if you can still find them.
DMC-12 x Nike 6.0 "DeLorean Dunk"
The popular movie Back to the Future featured the failed sports car, the DeLorean, as the time machine that sent the main characters back in time to the '80s. Back to the Future is the reason the sportscar received any popularity, and now it's one of the most recognizable cars of all time. Having a shoe one your feet with the tagline "fast enough for time travel" will excite any jogger. The Quickstrike release in 2010 acted as a prelude to Nike Air Mag's release the following year.
FILA Ferrari F2002
The FILA brand has made a huge comeback over the last 5 years because of it's combination of comfort and style. Ferrari and Ducati are known for both of these reasons. This red show with a sleek black stripe across the sides looks like a sports car on your feet. However, if you're more into the wide FILAs with the bulky 90's design, these won't be for you. Still, these sneakers will help you stand out on a busy London sidewalk, kind of like how a private number plate lets you stand out on the road.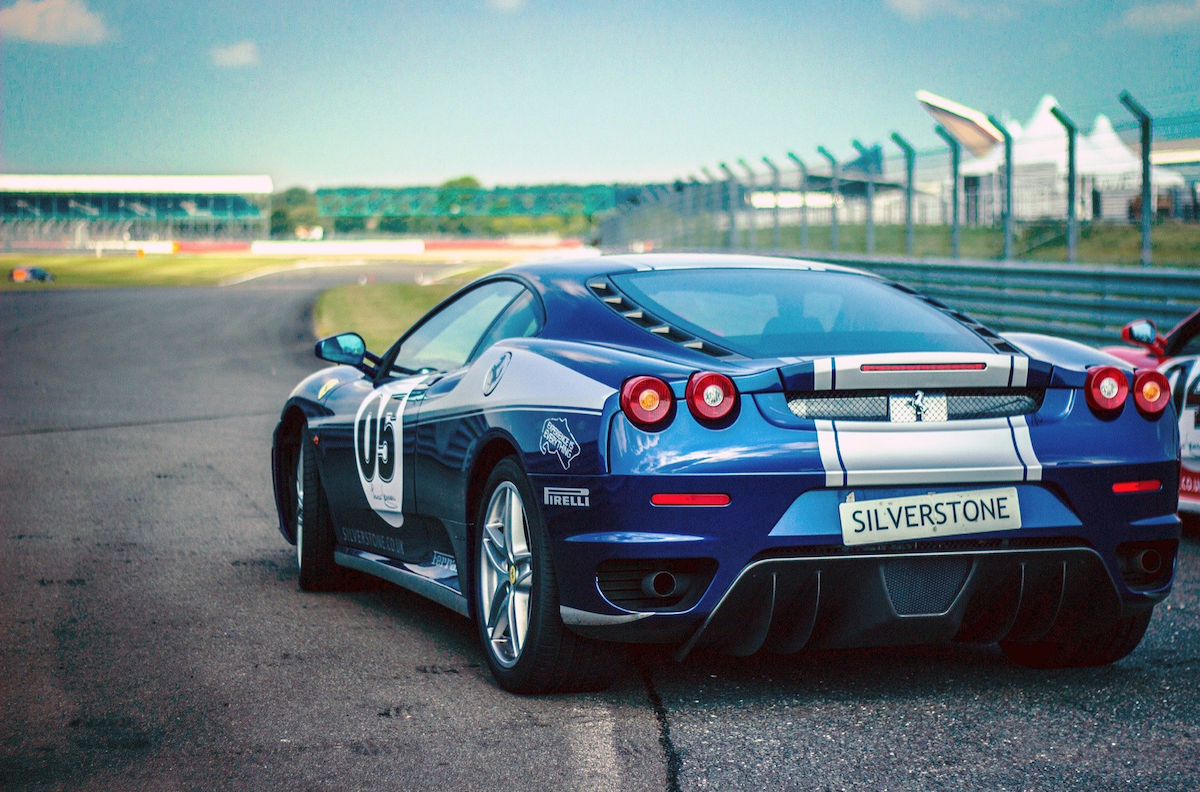 Air Jordan XVII
The most expensive Air Jordans at the time ($200) came in an actual suitcase, which is no doubt a statement within itself. Although these Air Jordans aren't sponsored by a car company, they were inspired by an Aston Martin. This low-profile sneaker is more than just for running and jogging, it's a statement piece that has been worn by Micheal Jordan while he played for the Washington Wizards.
Nike Air Max Light "GT3 RS"
Nike did a crossover with Porsche, and it created a sleek and sexy shoe that game in 4 colors: white, red, black and green. The green is definitely out favorite, but the classic Porsche red comes in second place. IIn 2008, a Porsche store in Groningen promod their new design to retailer Purchaze to drive around in, so as a thank you gift they teamed up with Nike to make this shoe. The Porsche logo on the tongue is the cherry on top of this gift.
Livestock x Ferrari x PUMA Mid Collection
The headline looks like a mouthful, so let's explain. Ferrari and Puma decided to bring along Canadian retail brand Livestock to sell some sneakers and clothing items. The story is that PUMA brought Livestock to the Montreal Grand Prix and a partnership began from there. You can get multiple colors for this collection, including red, yellow, white, black. Inspired by Ferrari Stock Cars, the racetrack imprint with the leather soles will turns heads while you walk down the street.