Hanging with Brad Pitt.
Taking to the 'gram to send a message of positivity, Anderson. Paak posed with iconic actor, Brad Pitt.
In his signature eccentric aesthetic, the musician wore a striped shirt dressed in orange, beige, burnt orange and yellow tones. Always one for their flair, Paak matched the shirt with a pair of large rose-tinted Gucci glasses with bedazzled frames and a furry bucket hat in a mustard hue.
Shop pieces in the buttons below:
SHOP SIMILAR PRADA SHIRT
SHOP SIMILAR GUCCI GLASSES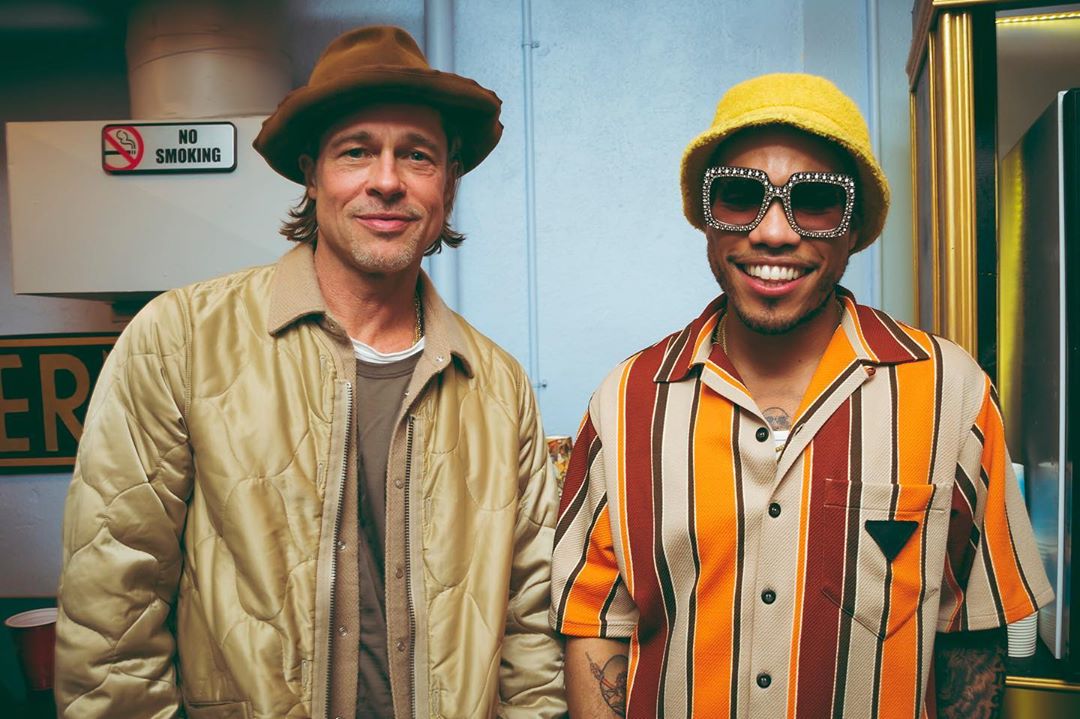 PHOTO CREDIT: @anderson.paak