Showing off the lambo.
Seemingly brushing off the recent fears of coronavirus, Justin Bieber stepped outside to flaunt his Lamborghini Urus.
Striking a pose, the Biebs wore a Loewe camouflage print fleece jacket atop a white t-shirt and coupled with a pair of Fear of God all-over print baggy pants. He finished the look with a pair of limited-edition DC Lynx OG Darkroom Collection shoes.
Shop the look in the buttons below:
SHOP LOEWE FLEECE JACKET
SHOP FEAR OF GOD PANTS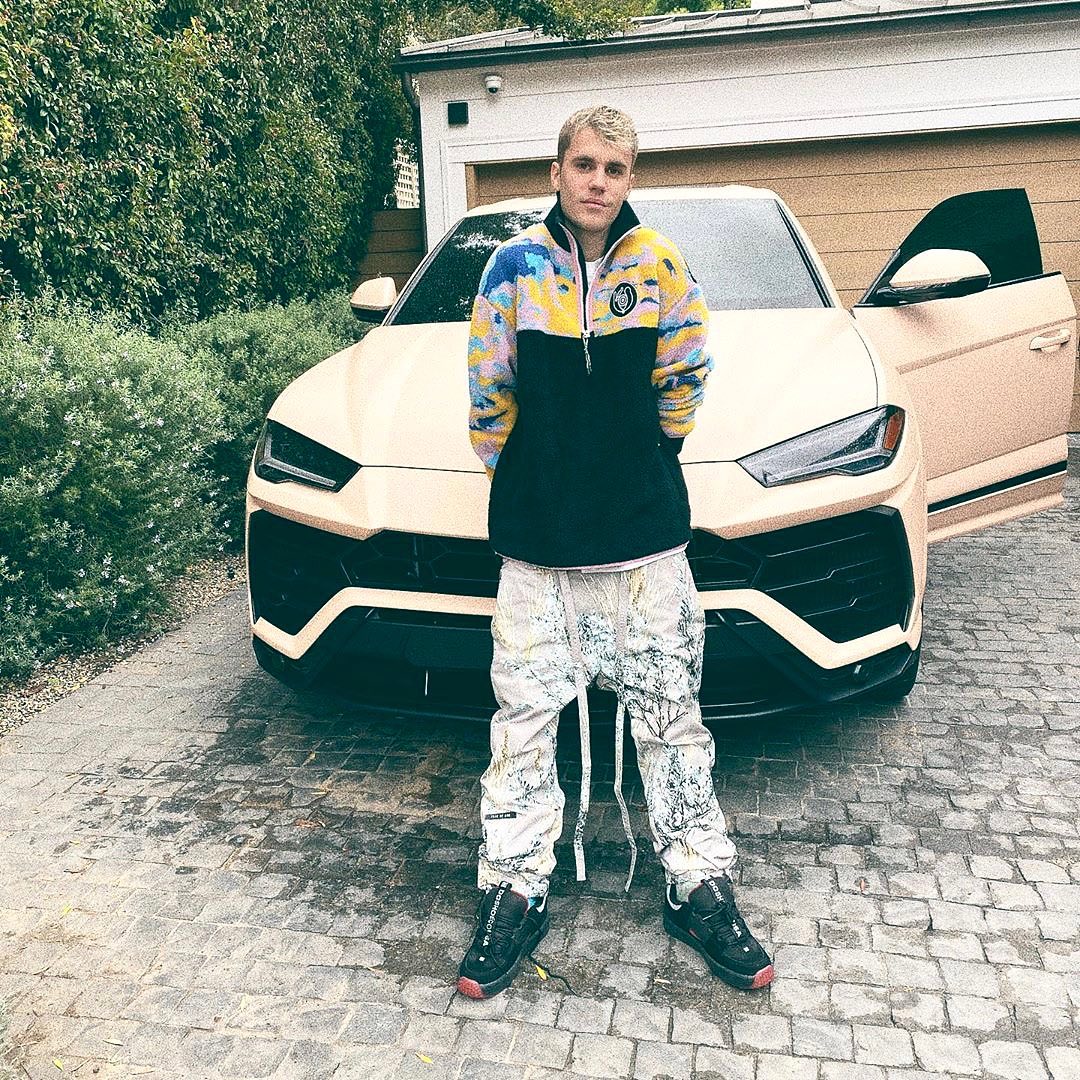 PHOTO CREDIT: @justinbieber