To aid fight against coronavirus.
Joining a prestigious fraternity of brands and fashion multinationals who have pledged to help fight the coronavirus outbreak, Chrome Hearts is the latest brand to announce that it will be producing protective equipment to address the shortfall.
Doing its part to help curb the spreading of the infection, the highly sought-after LA-based brand which has recently seen a resurgence after being worn by the likes of Virgil Abloh, A$AP Rocky, Ian Connor and plenty others, announced that it would be utilizing its Hollywood facilities to manufacture face masks and other protective equipment in hopes to address the shortfall of PPE within hospitals in the USA.
Taking to Instagram to make the announcement, see the mask design and the statement from Chrome Hearts in the image below: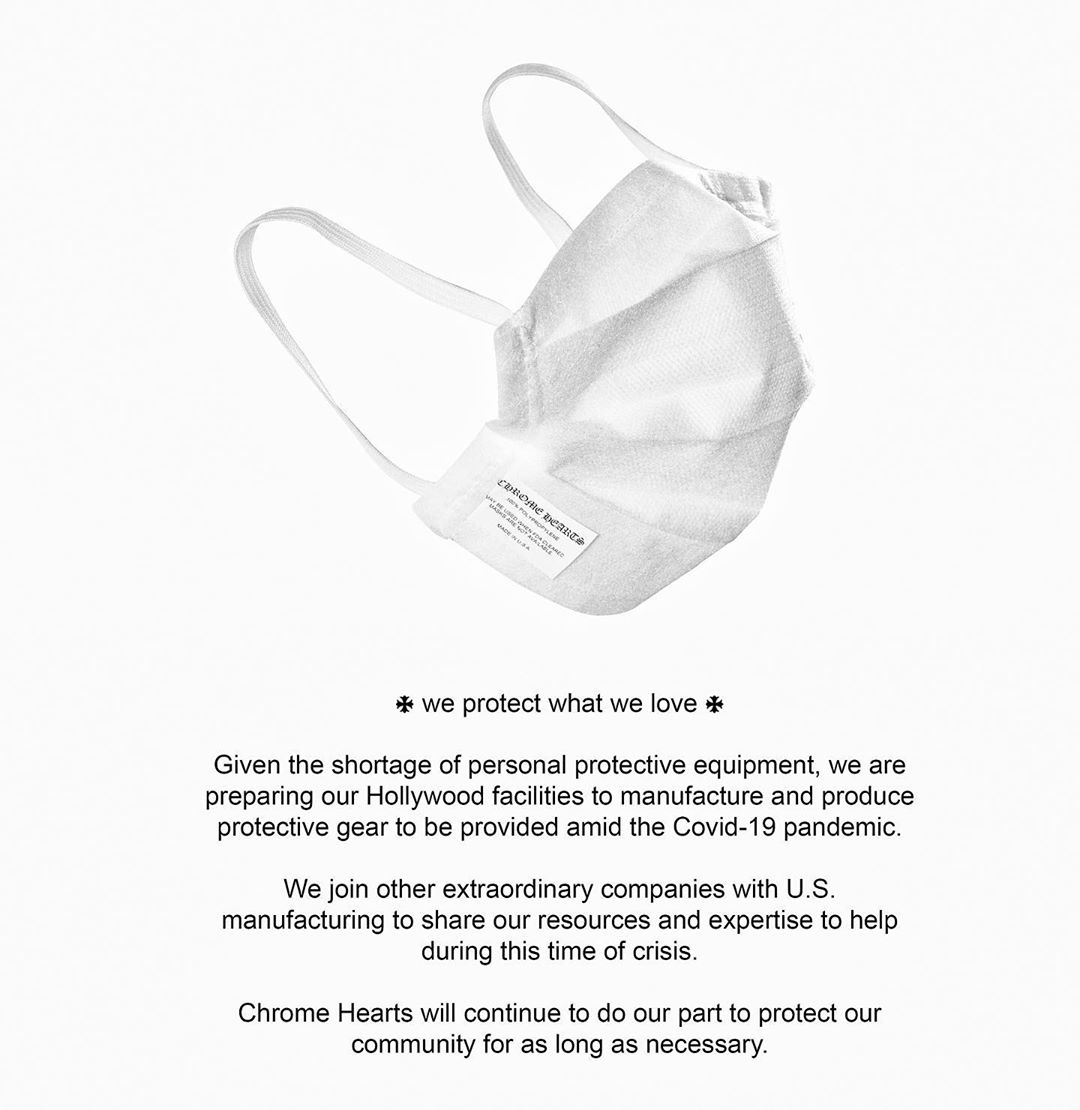 PHOTO CREDIT: @chromehearts