Presented by designer Recho Omondi, The Cutting Room Floor is up there when it comes to fashion podcasts. Packed with unfiltered and honest opinions subjects such as the CDFA application process, Virgil Abloh's design acumen, as well as interviews with Martine Rose and Diet Prada.
Listen here:
Tackling streetwear and sneakers, UK6 podcast is your place for all things sneaker news, upcoming drops and information about how to break into the industry. Hosted by Studio ALCH's Alexandra "Miniswoosh" Hackett and Meg Parry, UK6 gives a much-need women's perspective on all things happening in the streetwear realm.
Listen here:
Offering a step inside the contemporary Dior mind, Dior Talks focuses on the people that directly shape the luxury houses creative direction, speaking to the likes of Maria Grazia Chiuri and other who impact Dior's artistic, cultural and intellectual narrative.
Listen here:
Already a leading platform, BoF's Inside Fashion podcast comes as a special edition to the regular Business of Fashion Podcast. Tackling a myriad of topics such as Why Social Distancing is a Privilege, How Coronavirus Will Shift Consumer Behaviours and interviews with the likes of Vogue Italia's Editor-in-Chief and Michele Lemmy – the BoF Podcast: Inside Fashion is your one-stop-shop for all things fashion.
Listen here:
A first of a kind fashion series, Maison Margiela's The Memory of…With John Galliano podcast is a unique series that gives you a closer observation of Margiela's collections. Narrated by the iconic John Galliano the podcast is a must-listen for fashion lovers.
Listen here: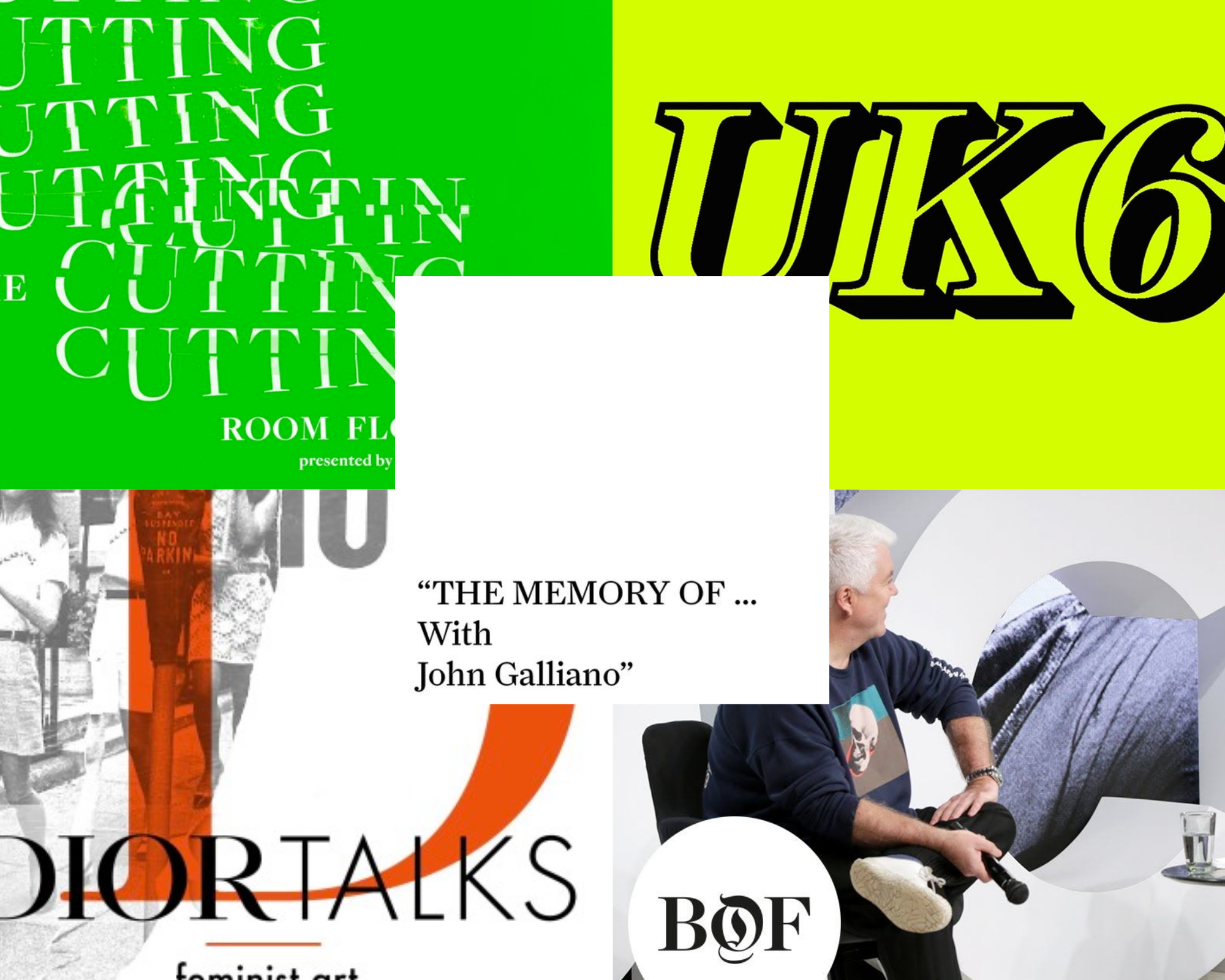 The BoF Podcast: Inside Fashion
The Memory of.. With John Galliano