By DJ Flat White.
Joining other creatives who are keeping up entertained during these uncertain times, Virgil Abloh recently shared his special homemade Spring 2020 mix hosted by London's Test Pressing. 
Abloh, who has always endeavoured in music – plane hopping around the world to DJ at various festivals – unveils a set which sees a blend of classic tracks and contemporary selections featuring a diverse song list that includes Radiohead, Swae, David Bowie and plenty more. Adding a personal touch to the set, Virgil Abloh who moonlights as DJ Flat-White recorded the entire set in his basement using decks he co-created with Pioneer and pulling vinyl from his personal collection, one which includes records that were stockpiled by his father. 
Speaking on the mix, Abloh said "I recorded this mix in my basement two nights ago. The vibe came from an urge to use the current spring of 2020, a super unique period in humanity, to state a mission statement. I am from Chicago; this mix was made from the conjuring up of the spirit the sentiment of Chicago means to me. The ambition was to tell my story in a mix, as the speed increases; I zig-zag the globe under the guise of electronically produced music … This mix is a sort of portrait; Playing house and techno from the past. Furthermore, focusing on today and what all these genres mean to me as a DJ."
Listen to Virgil Abloh's mix on the Test Pressing website.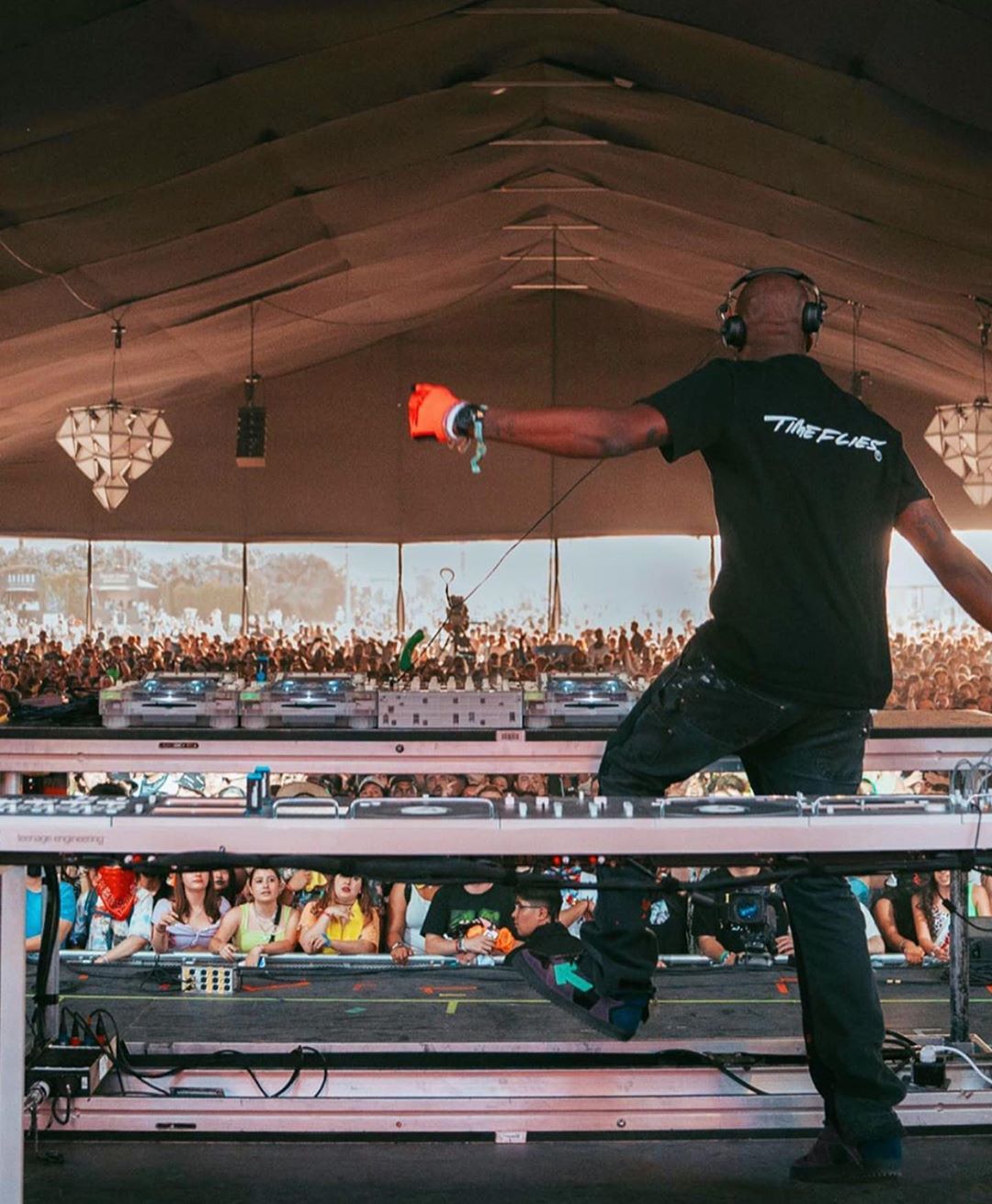 PHOTO CREDIT: @virgilabloh