Introduction
Imagining job interviews as less stressful, you trying to remember the things to say and do, you should also think of what you'll wear. Dressing for an interview is different from the everyday habitual dress-code. There is much to sacrifice when choosing to clothe for a job interview. Deciding the type of clothes to wear for a job interview may be an unnerving experience. It is on everyone's understanding that every company would want to employ someone who looks decent. Therefore, job seekers have something crucial for digestion apart from having brilliant resumes. Here are some tips to help in choosing the right attire for your first interview.
Strict or casual
Many companies have their preferred company's dressing standards. You should do some homework to figure out the dressing code in the company where you want to work. When you're interviewing in a casual office, forget about the suit. Polish yourself with some professional, casual outfits that perfect with the company. Men might consider putting on neat khaki trousers, long sleeve shirt, and dress shoes would make you relaxed and presentable. ResumeThatWorks states dressing more professionally than workers at the company gives you a high chance of getting the job.  A bottom-down that is well-plaid can be useful to make you look appropriate and professional. For ladies, work dress, or collared shirt and knee-length skirt with good shoes that balance your clothing and simple jewelry. The most important thing is to be gleaming, professional, and presentable.
Choose what suits you
It is very vital in such a situation when you have the freedom to choose anything that suits your lifestyle. When preparing for an interview, you should avoid over-doing things that do not suit your standard. Items that do not suit your requirements will make you unrelaxed. Different clothes and materials are suitable for people of varying standards and age. Wear something that suits your age, lifestyle, and possibly physiological condition. Also, do not wear things that would distract and draw away the attention of interviewers.
First impression is the most important
Recently, there has been a trending saying "wear for the job you want," which shows there is no regular clothing for interviews. When going for an interview looking elegant and well-dressed for the job you're interviewing for, you exhibit the efforts you put in understanding the organization's values. Before answering questions, you earn some points from the impression you offer your interviewer. For an excellent first impression in an interview, ensure you're neat and mirror the organization you're interviewing. Avoid being late for a meeting since that may render you unreliable for the job for the first time; you may opt to get in the venue at least fifteen minutes before the interview.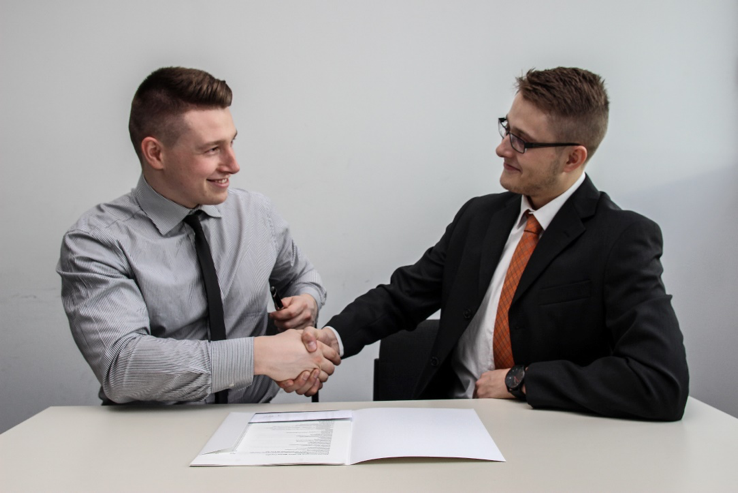 Being confident is very important during the interview session. Confidence will come from different factors around and within you. The source of your spirit is your brain and memory; therefore, eat and drink healthy food before the interview to enhance your brain and memory performance. Also, avoid any form of distraction just before a meeting that may limit your confidence. Above all, dress appropriate clothes to enhance your concentration and determination. Practice general interview questions and ensure adequate preparation before the interview.
Avoid color-clashing and be simple
As a job seeker, you would want the interviewer to focus on you, not your dressing. You should not wear more than three different colors and be simple in case of makeup. According to Tranen, you must avoid diverting the attention of an interviewer by putting on simple attire. The interviewee should use simple jewelry and avoid light clothes that show off too much skin. Use a simple folder, handbag, or briefcase to carry your interview materials; that is the right way for organized people.
Glasses and a Wristwatch can be useful
Wearing the right type of goggles is one way of making you look smart. It is evident that your appearance matters a lot during a job interview; glasses and a watch add something special to make you more appealing. The wristwatch will signify to the interviewer that you keep time. According to research conducted by the College of Optometrists, many believe that people who wear glasses are smart and write essays with professionalism. However, many studies show that people who use specs have an association with intelligence, competency, and hardworking compared to those without spectacles. Also, the study by the British college found that candidates have a higher chance of getting a job if they wear specs to the interview ("Glasses USA", 2015). Now you have a reason to consider wearing a pair of goggles to your job interview.
Sleep well before the interview day. Several things are running in your head the night before your job interview. Going to bed earlier will help you relieve any pressure that may hinder your sleep. According to scientists, one should get at least eight hours of sleep to refresh his/her mind and memory. Lack of adequate sleep can have detrimental effects on your interview performance. Sleeping helps you to rest your body, relieve anxiety, and keep your mind fresh.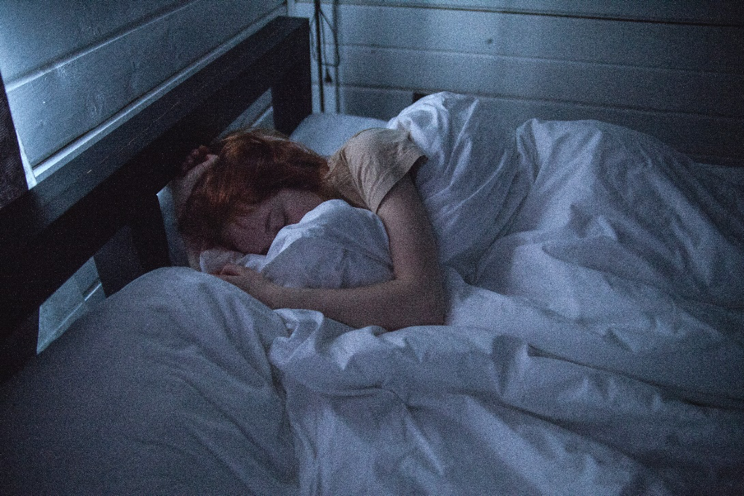 Watch your body language
Body language will reveal a lot about you during the interview. Everyone is subject to get nervous at some point, but you should avoid such traits in the interview room. Know your weakness and the behaviors when you get nervous so that you can control them during the interview. During the job interview, sit in an upright posture that can allow you to maintain eye contact with the interviewer. Since it is the first job interview, being nervous is normal, but you should look calm and professional.
Polo Shirt with a Skirt or Slacks
Polo shirts go well with slacks and skirts for a casual job interview. It gives the interviewee some younger looks that can bode well in interviews. Polo shirts work well for both boys and girls. Several writing services report that casual meetings with cute polo shirts and khakis can be a brilliant experience for first interviewees. Consider having such outfits with penny loafers or dress shoes when going for an interview.
Button-Down with a Cardigan. It is a classic outfit that fits both men and women. You can complement button-down with some cute navy-blue pants. It is suitable attire for casual job interviews that do not require a lot of official duties like in court advocates and many others. The button-down cardigan works well with khaki trousers and skirts for men and women, respectively. For students who usually go for casual jobs immediately after school, this can be a cute outfit for consideration.
Conclusion
Every student dreams of getting an excellent job in the leading companies of their interest. Apart from having a well-structured resume, the last hectic experience is the job interview. Your goal is to get the job; therefore, you have to convince them you suit the standards and requirements whose role you applied. The essential elements that determine your interview performance are preparation and how you present yourself to the interviewer. Prepare well and know the company's dressing standards before you obtain an outfit for your interview.