Slides of the summer.
With the weather getting hotter, a fresh pair of sandals are essential in every wardrobe and this latest pair from Swedish label Eytys are perfect for any lightly coloured summertime outfit. Highlighting how the Capri Buckled Slides can be rocked through some of our favourite looks over on Instagram, these chunky sandals prove to be an adaptable shape to style, elevating outfits that range from more formal shirts and trousers to a tracksuit.
Featuring a large bulky sole, these vegan-friendly sandals are currently available in either ecru or black. Alongside the exaggerated shape, a pair of straps which mirror the mechanism of a zip tie is used to tighten the sandals and serve as a distinctive feature that runs across the upper of these sliders.
Check out our styling suggestions below and pick up a pair for yourself through the links.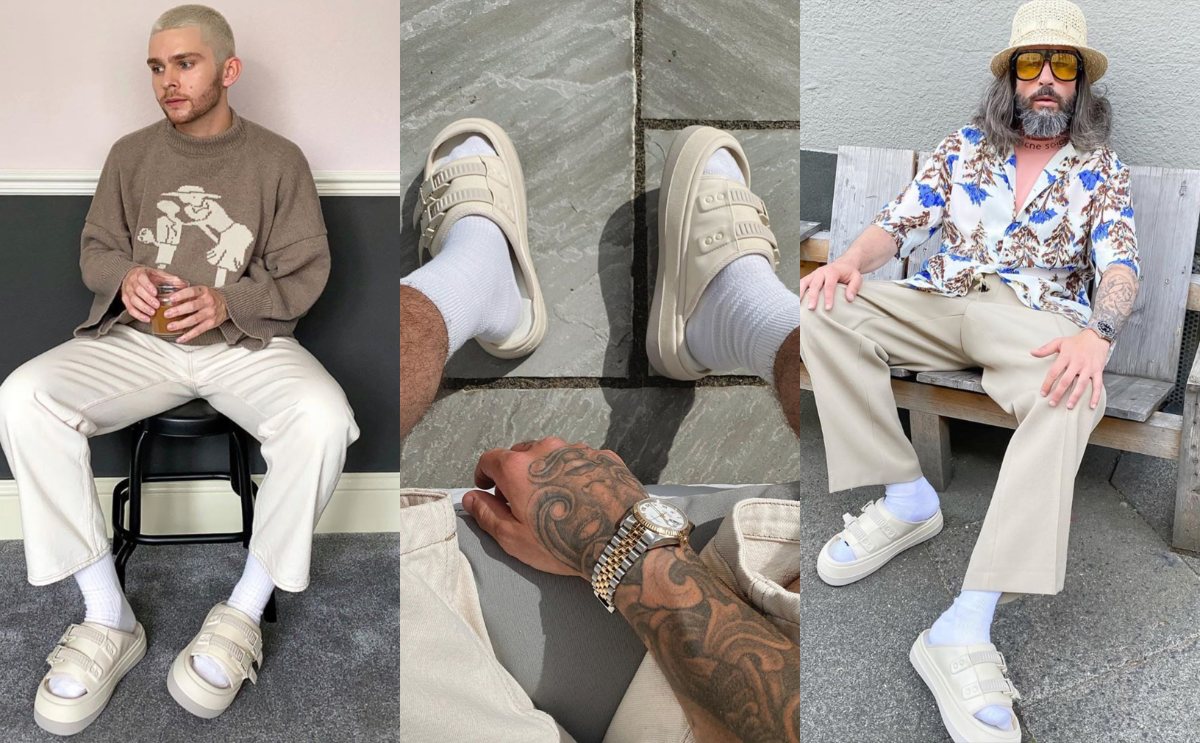 Styling Suggestions: