Sartorial Psychedelics.
Rolling out their spring/summer 2020 collection campaign for your perusal, Italian streetwear label For My Studio recently unveiled their latest pending offering which presents a colourful slew of sets and accessories dropping in the coming months.
Dubbed "Suspended Generation" under the reigns of Italian influencer Domenico Formichetti, the new release comprises a range of four different shorts & t-shirt sets alongside masks, trucker hats, skateboards and sunglasses. Pulling inspiration from the world of psychedelics, the 100% Italian vela-nylon pieces feature vibrant patterns across orange, purple, pink and green colour options.
Check out the campaign in full below and shop the first drop via the brand's website starting June 15th.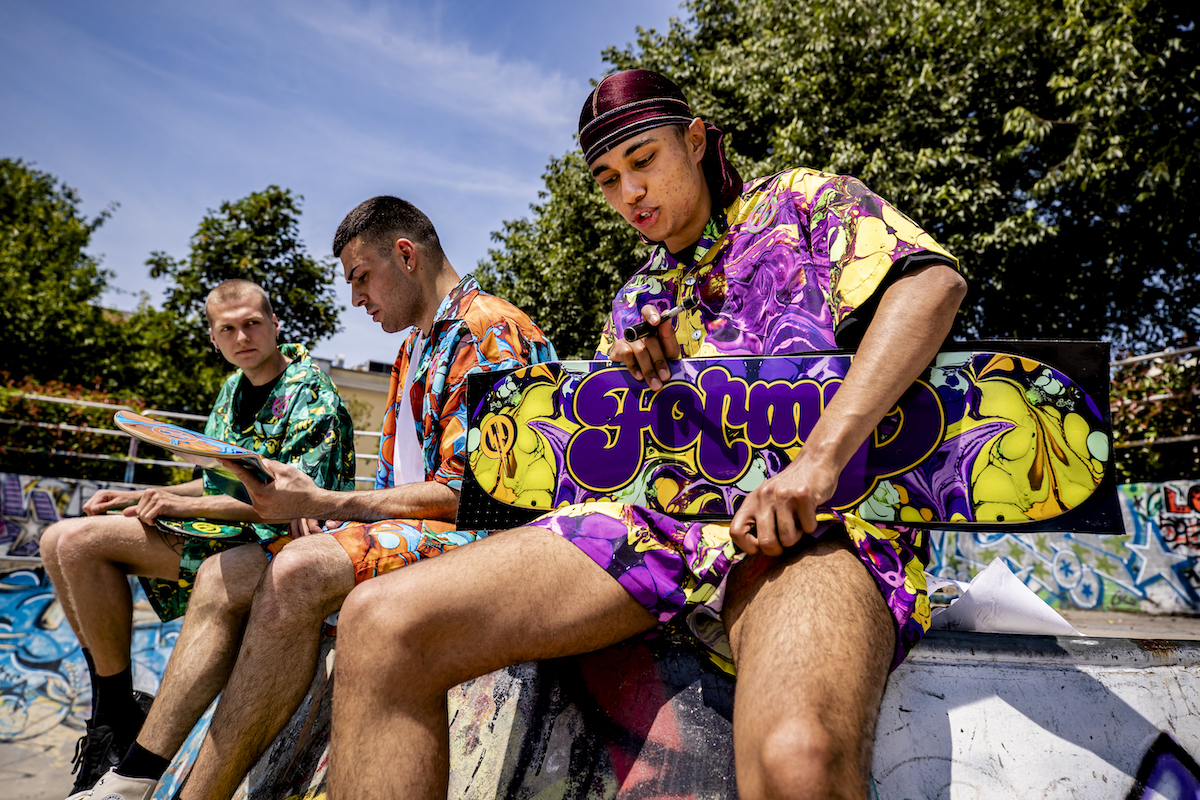 PHOTO CREDIT: @For My Studio