A Summer Vibe.
Providing a comprehensive look at the styles he is rocking with this summer, Rhys, the Fashion Editor at PAUSE, picks items from Arket to Prada as the hottest pieces for this season. Selecting a range of garments, accessories and shoes, check out his shopping suggestions below!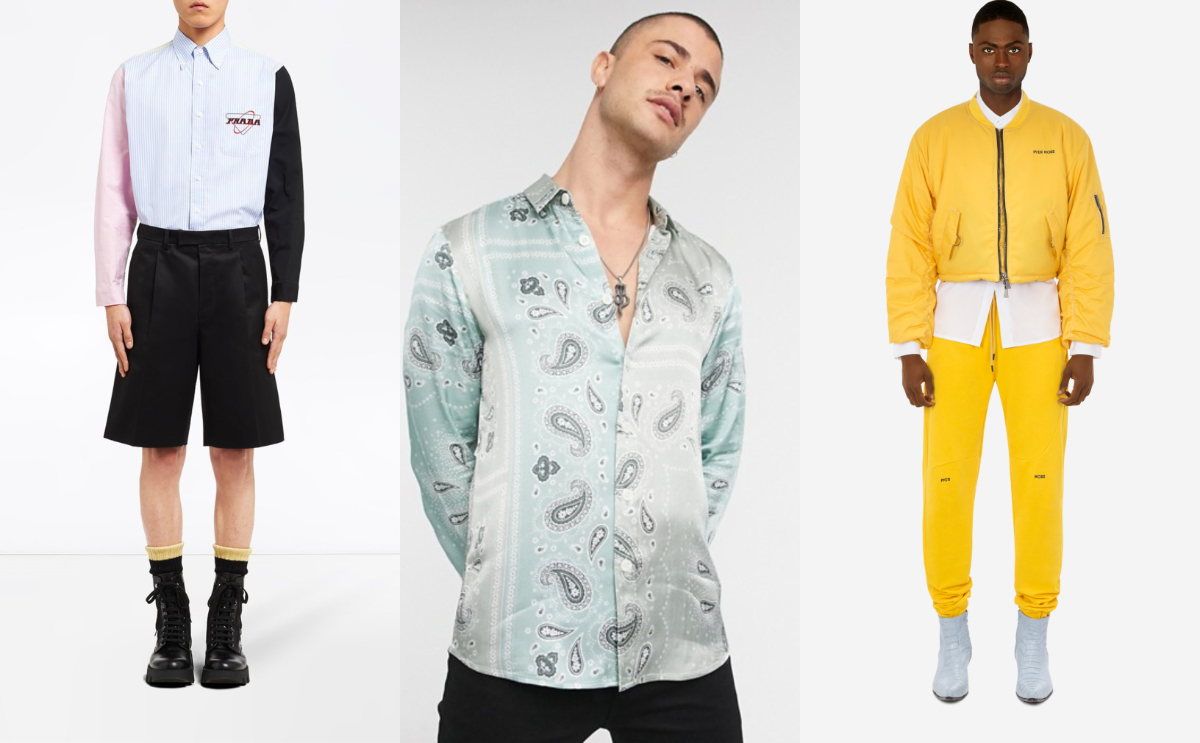 Jackets
Pyer Moss is a pioneering voice for Black Culture and Kerbito is a craftsman when it comes to design! Appreciated in this piece is the silhouette. We enjoy how this bomber jacket is reintroduced with a slight crop in length, which is a detail and trend that I urge shorter men to try as it elongates your legs as well as stopping you from looking stacked, which most bomber jackets tend to do because of how padded they are.
Vests
This is and essential item. Chill in it at home or use it as a filling piece and style it with an open shirt and boom, it's a summer flex!
Below you have two options that can build you a similar fit. The Tezenis option is very cost-effective and a good quality basic for all year round! While Martine Rose offers a more directional approach to fashion. What we appreciate about this piece by Martine Rose, is the 2 for 1 value it has where it pertains to styling! This item can be worn as a vest or a t-shirt. Cool, no?
Shirts
A nice, easy-breezy shirt to wear on the hotter of days. Again two different price points but the same look can be achieved!
When building a look that oozes style and simplicity, I'd advise you all to take a look at the fabrications of a garment that you are purchasing, as that can add value to your fit. Take these shirts for instance; one lightweight viscose and the other is pure silk but both will provide you with a very steezy outfit, I promise!
Shorts
If any of you follow or are aware of me, you'll know that I love shorts! They offer comfort as well as an avenue to show off your sock game and emphasise a statement choice of footwear! Quality matters to us, colour does also. You can see this evidenced below.
Shoes
They say that many people make eye contact with your footwear before they do anywhere else, so give the people what they're asking for and show them what's poppin'! Keep it clean, classy and a lil mean with your shoe game!
Bags
A subtle flex. A mini bag trend may not pack much in it – but it sure does pack heat!
Sunglasses
Port Tanger, another brand that we're really into at the moment! Sophisticated and stylish are the laws they live by; these pair of sunglasses are a hot pick because you can wear them indoors as well as outside, of course. The show must go on, and you can do so whilst rocking these.