Sleeveless!
A nod back to the 1970s, sweater vests have crossed the figurative line between being outmoded to becoming a throwback vintage style. A period in which bell-bottomed trousers, satin scarves and loud prints dominated men's style, the bold and daring 70s spirit has been a common theme explored in fashion.
Beyond the fashion industries penchant for recycling styles, sweater vests have been helped along by some celebrity endorsements. Travis Scott wore an unreleased Dior X Nike variation for Homme Plus magazine and Harry Styles quickly made headlines in a Lanvin sweater vest that featured an all-over sheep print at the end of last year. No longer a garment only worn during cricket games or by your grandparents, our selected outfits found experimental ways to style the sweater vest. From taking a more formal approach and pairing it with a shirt and tie to donning no top underneath the sweatshirts – there was certainly no dominant styling cue.
See below for our diverse selection of styling suggestions, along with some shopping tips!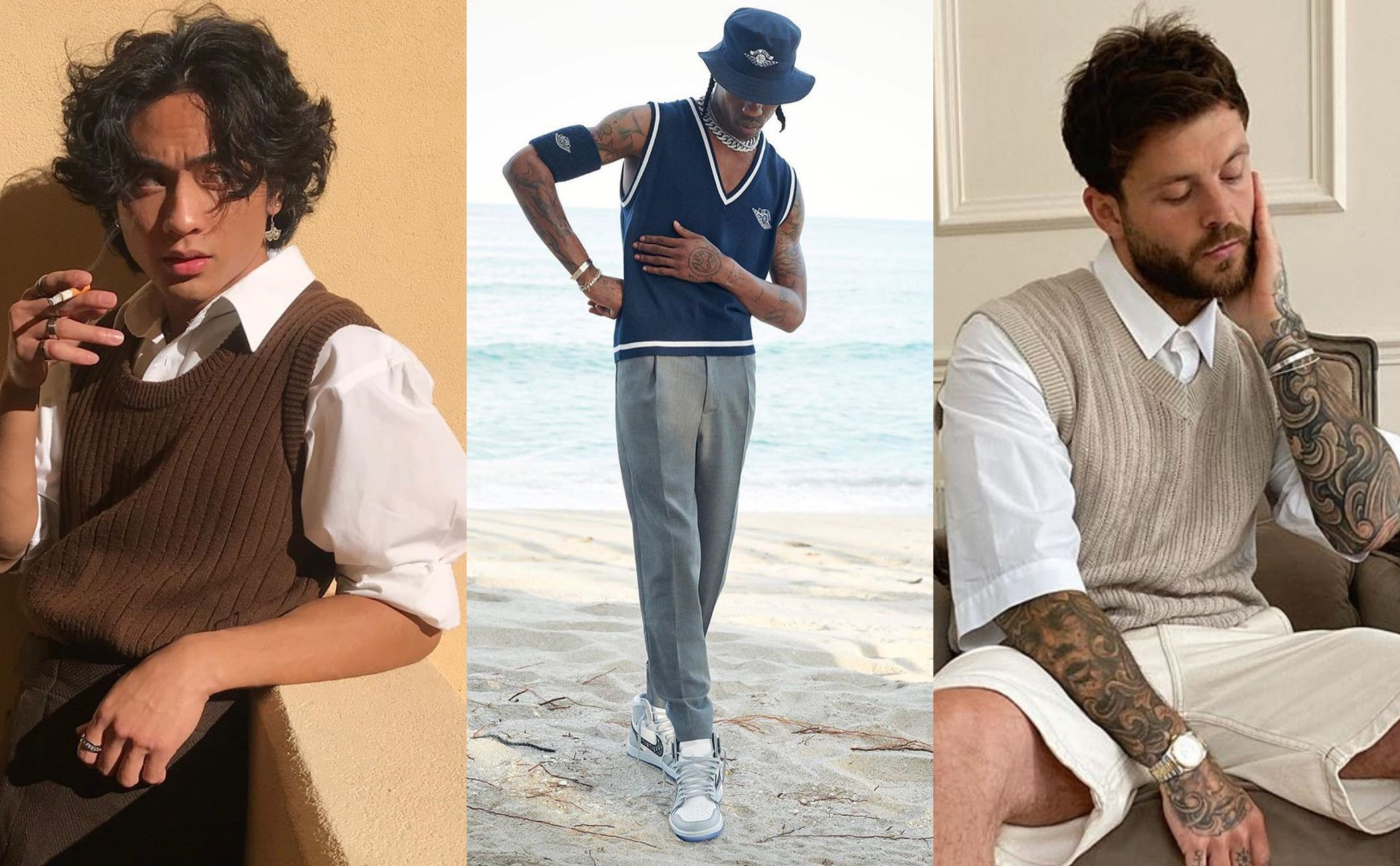 Styling Suggestions: