Wyoming Wandering.
Following his birthday just a couple of days ago, a new shot of Kanye West alongside fellow all-round creative Dame Dash has surfaced online while getting through lockdown on his Wyoming ranch.
Taking an expectedly 'on-brand' approach to his ensemble, Ye appears in a beige tone hoodie and trousers before rounding out the look with a pair of black trainers, while Dame Dash opts for a similar silhouette in the shape of a fur-collar aviator jacket, camo trousers, and white Yeezy trainers.
Thoughts? Follow the links below to shop some similar pieces online.
SHOP ADIDAS YEEZY BOOST 350 WHITE
SHOP SIMILAR CAMO TROUSERS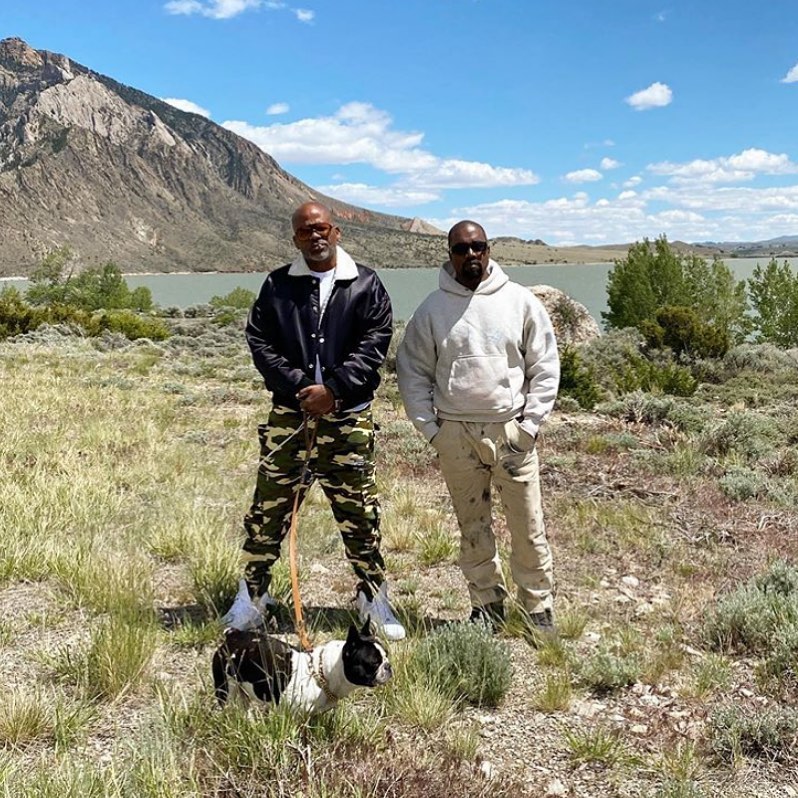 PHOTO CREDIT: @duskopoppington