Elevated grandad steeze!
Knitwear is most synonymous with winter wear, but a thin cardigan can act as the perfect outerwear piece for the summer months. As many of the outfits selected below exhibit, a cardigan works amazingly when worn with a pair of shorts and the ability to unbutton it means that you won't get as hot as with a regular jumper.
Cardigans have been through an interesting lifetime in fashion. Modelled after knitted wool waistcoats that British officers reportedly wore during the Crimean War, it has fluctuated in and of style from the roaring 20s to the 1970s and continues to come back into vogue in the 21st century. If one person can be credited for the current popularity of cardigans that man is Tyler The Creator. His switch from wearing bright skater clothing to more formal contemporary menswear has been well documented and praised, with the cardigan being central in his new style. The musicians clothing line Golf Le Fleur has created many variations of the style since, including in its collaboration with Lacoste which is featured below.
See our favourite outfits featuring cardigans below, along with some shopping suggestions.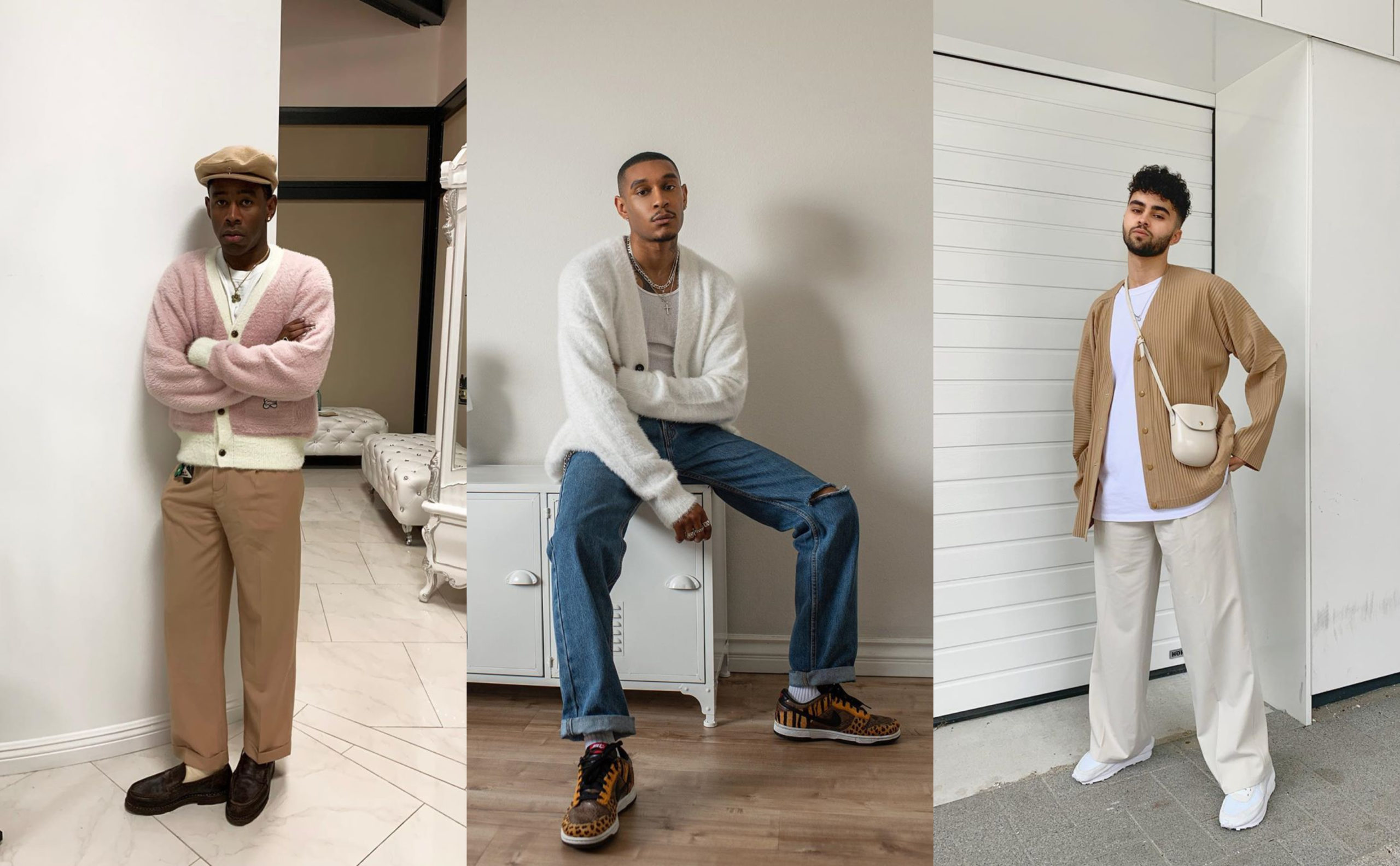 Styling Suggestions: