Exclusive denim!
British designer Stefan Cooke has enlisted the denim expertise of Lee for his latest release. Creating a range of printed and studded denim jeans and jackets, it is a collaboration that perfectly combines the worlds of both parties.
For this pair of jeans, the Central Saint Martins graduate has created an eerie-looking print that is featured sporadically around the jeans. Named the "Rider Jeans", this pair is finished off with a black leather logo patch on the back.
Are these boldly-printed jeans a PAUSE or Skip? Let us know!
SHOP Stfefan Cooke X Lee Rider printed slim-leg jeans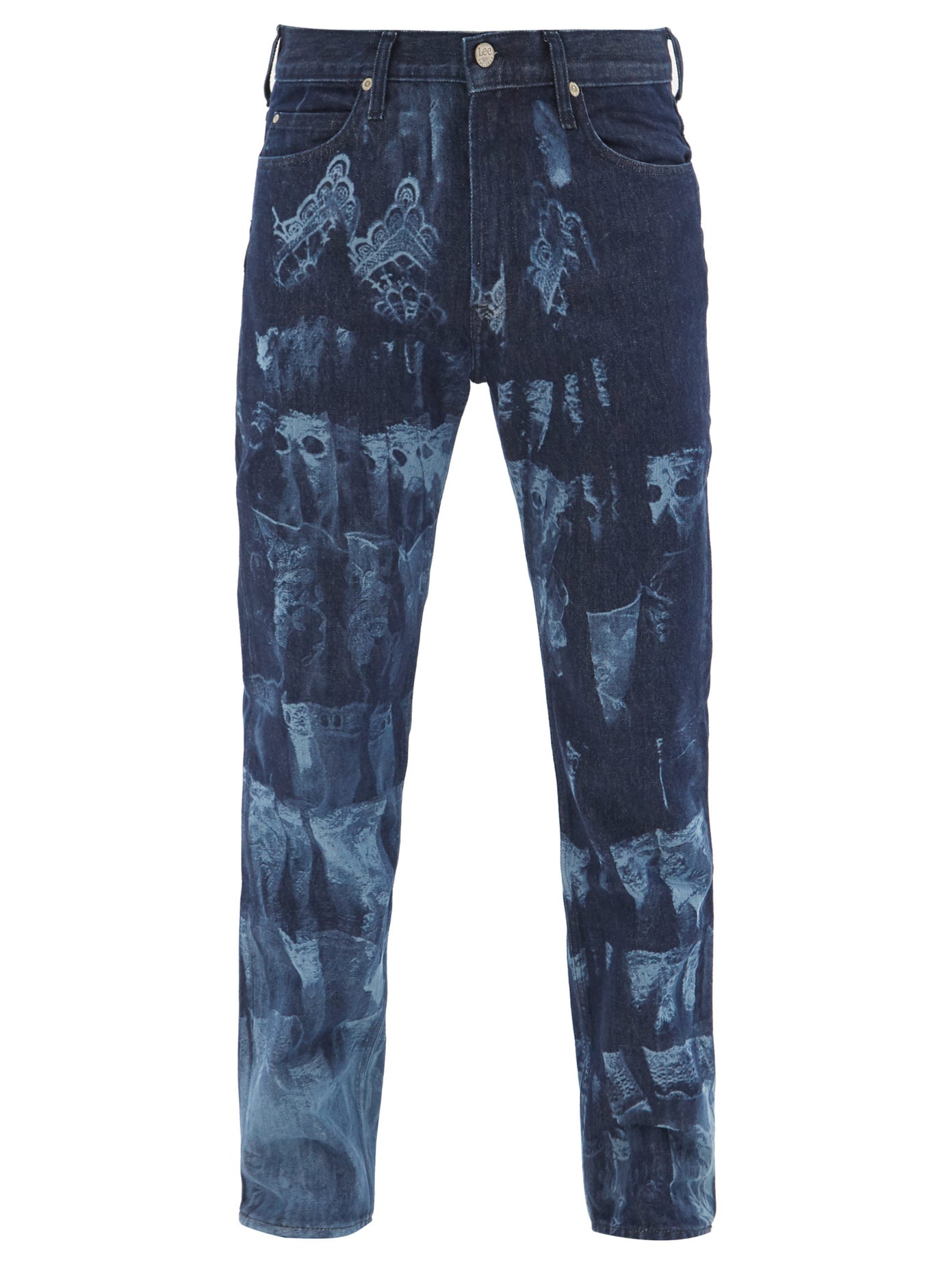 PHOTO CREDIT: Matches Fashion