Using Instagram to document his clean outfits, @alanrvy  often wears a stark palette of pastel colours and earthy tones to create his looks. His contemporary style is ridden with over-sized items that to create casual fits which are perfectly curated on his profile. Offering a look into his wardrobe, Alen has listed his favourite items below.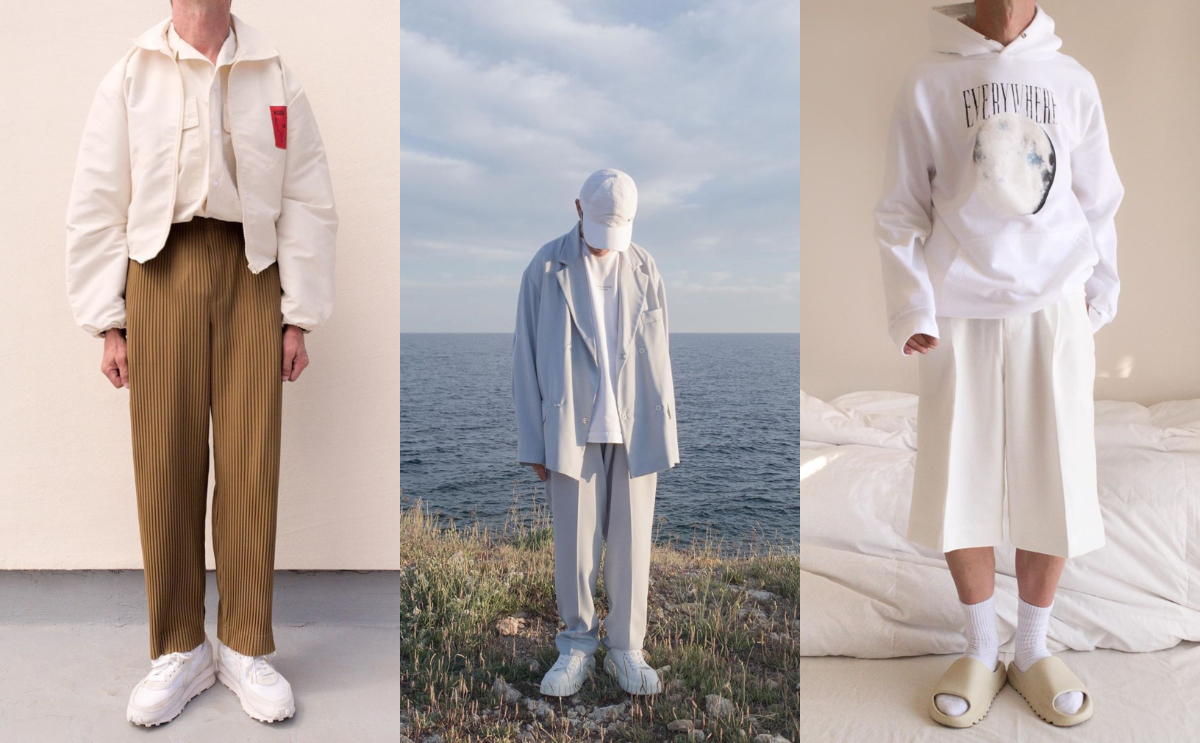 Homme Plissé Issey Miyake Trousers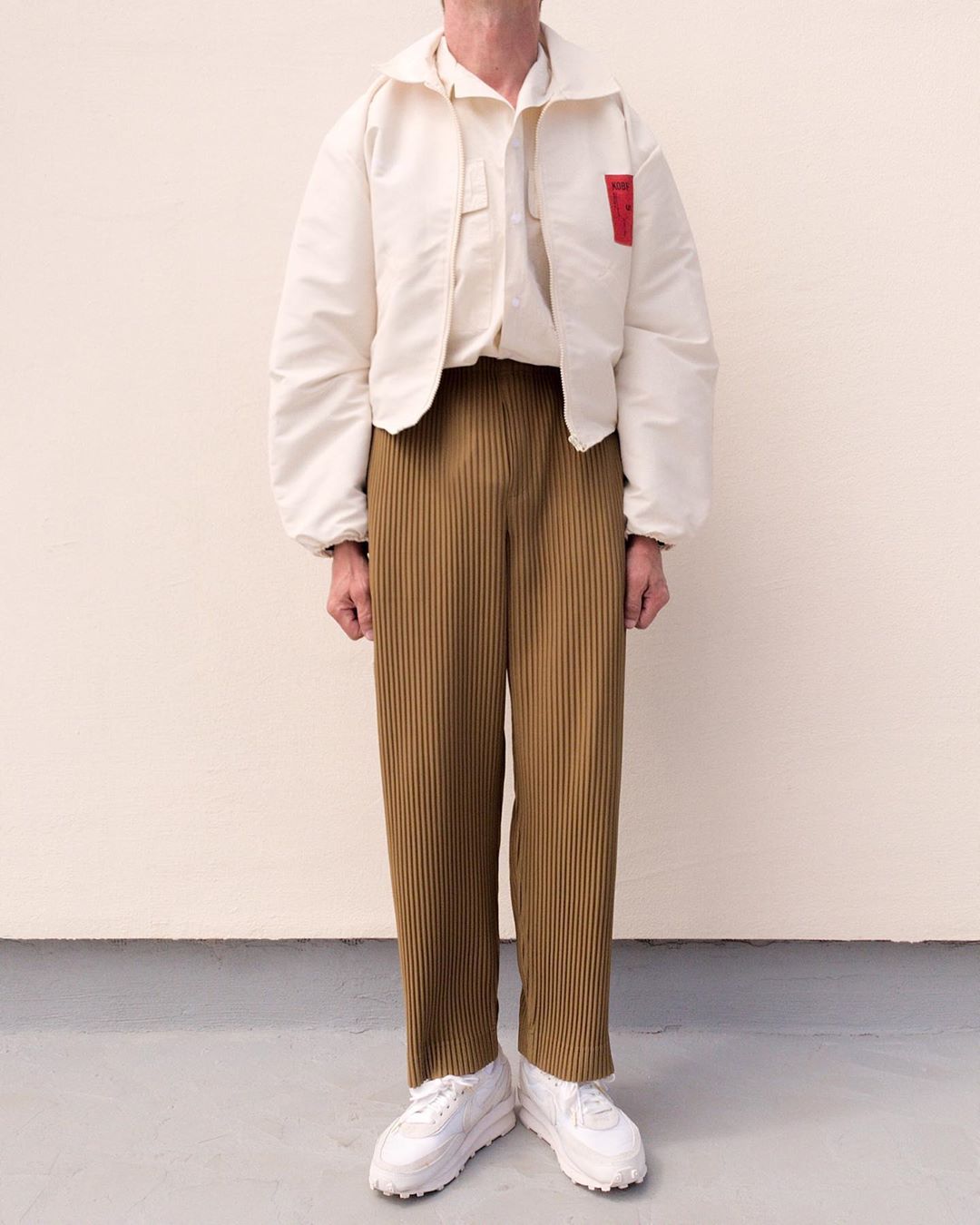 Still my favourite trousers and for this summer I chose the brown ones to match with my Prada shirt.
BUY
Yeezy Slides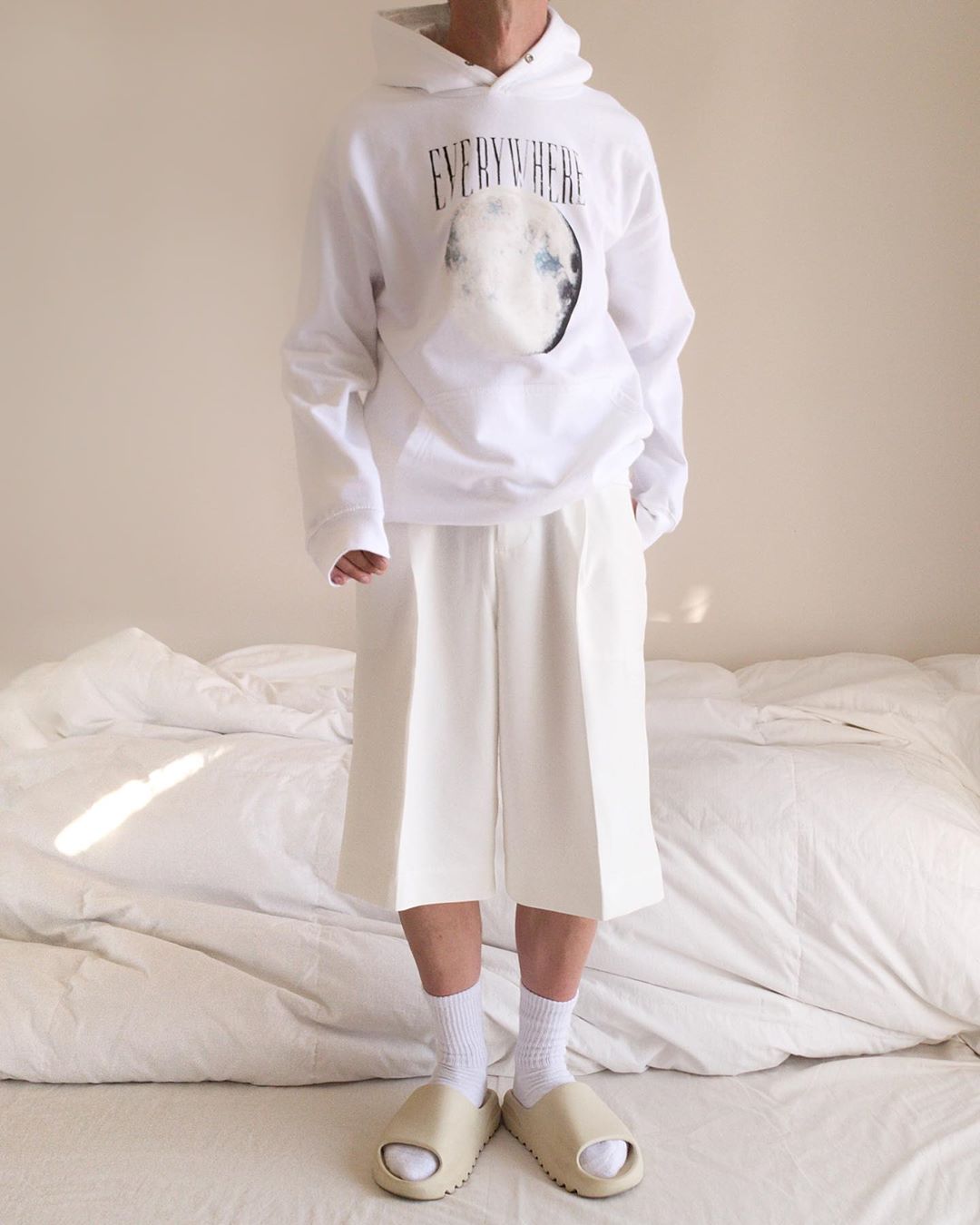 I'm not really into slides but these made me change my mind, the minimalistic design is just great.
BUY
Bonsai Oversized Suit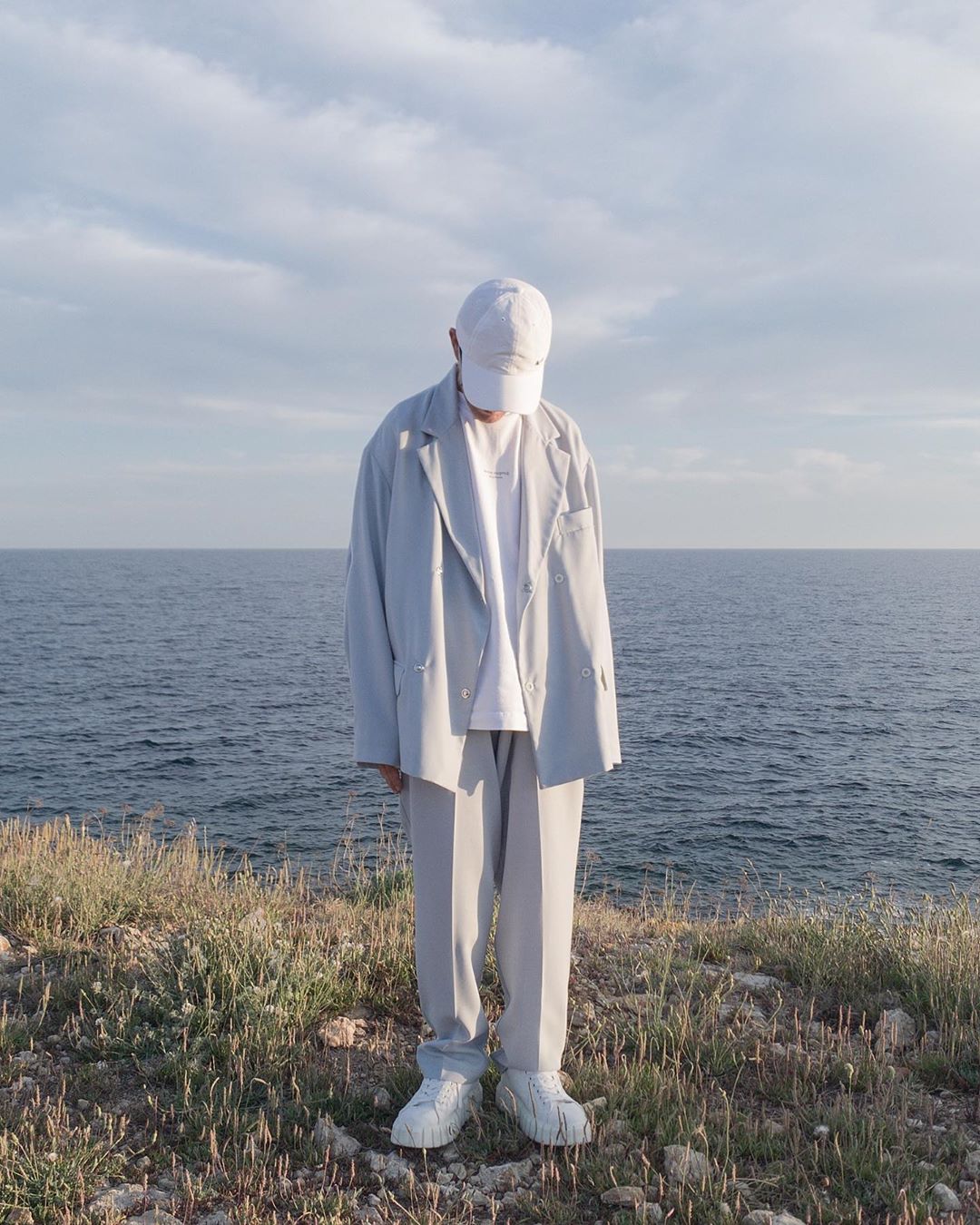 It's the summer of suits! This one matches all my requests, its oversized and bright coloured.
BUY
Balenciaga Symbolic Shirt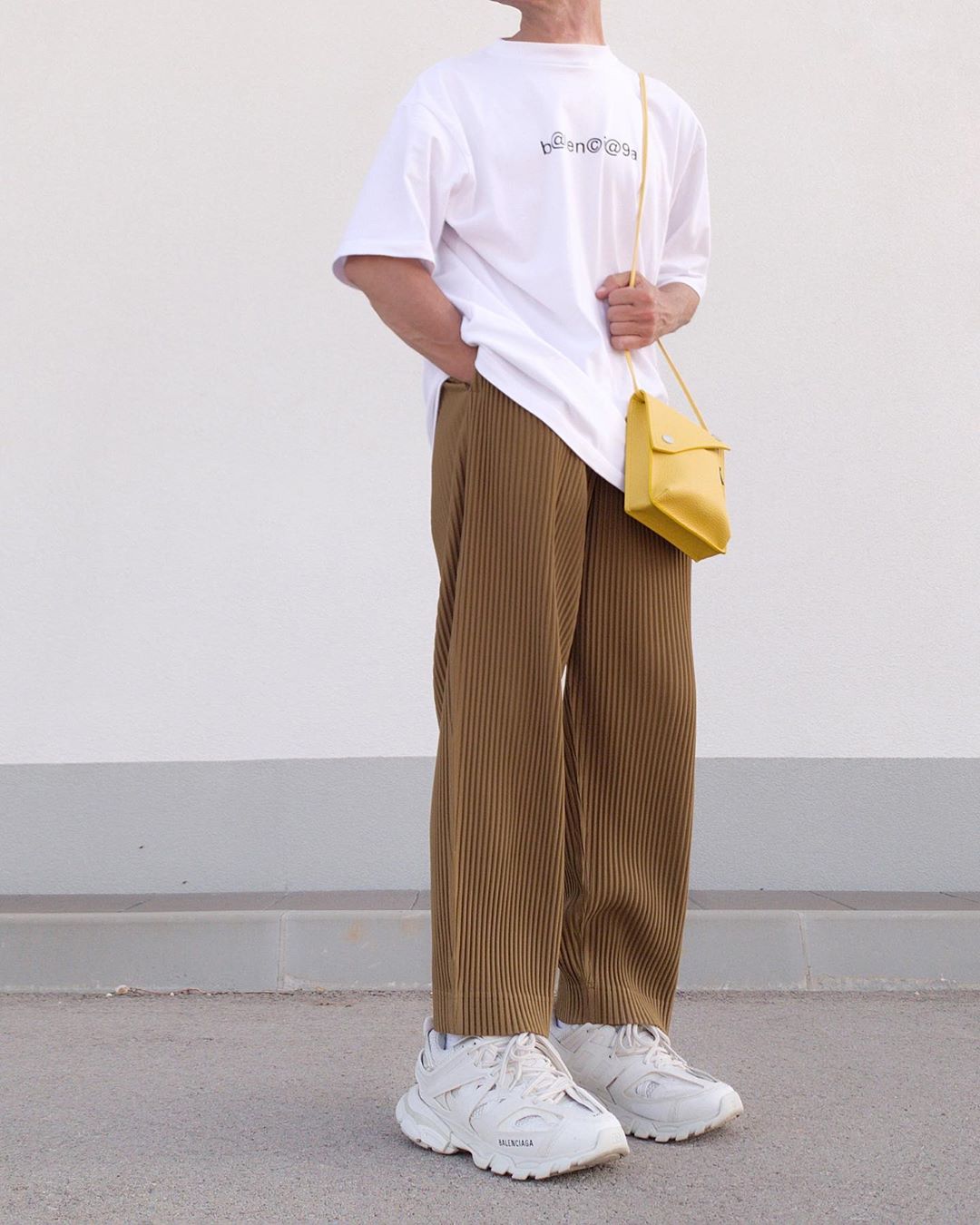 A simple everyday t-shirt to be worn alone or under a shirt.
BUY
Weekday Polo Shirt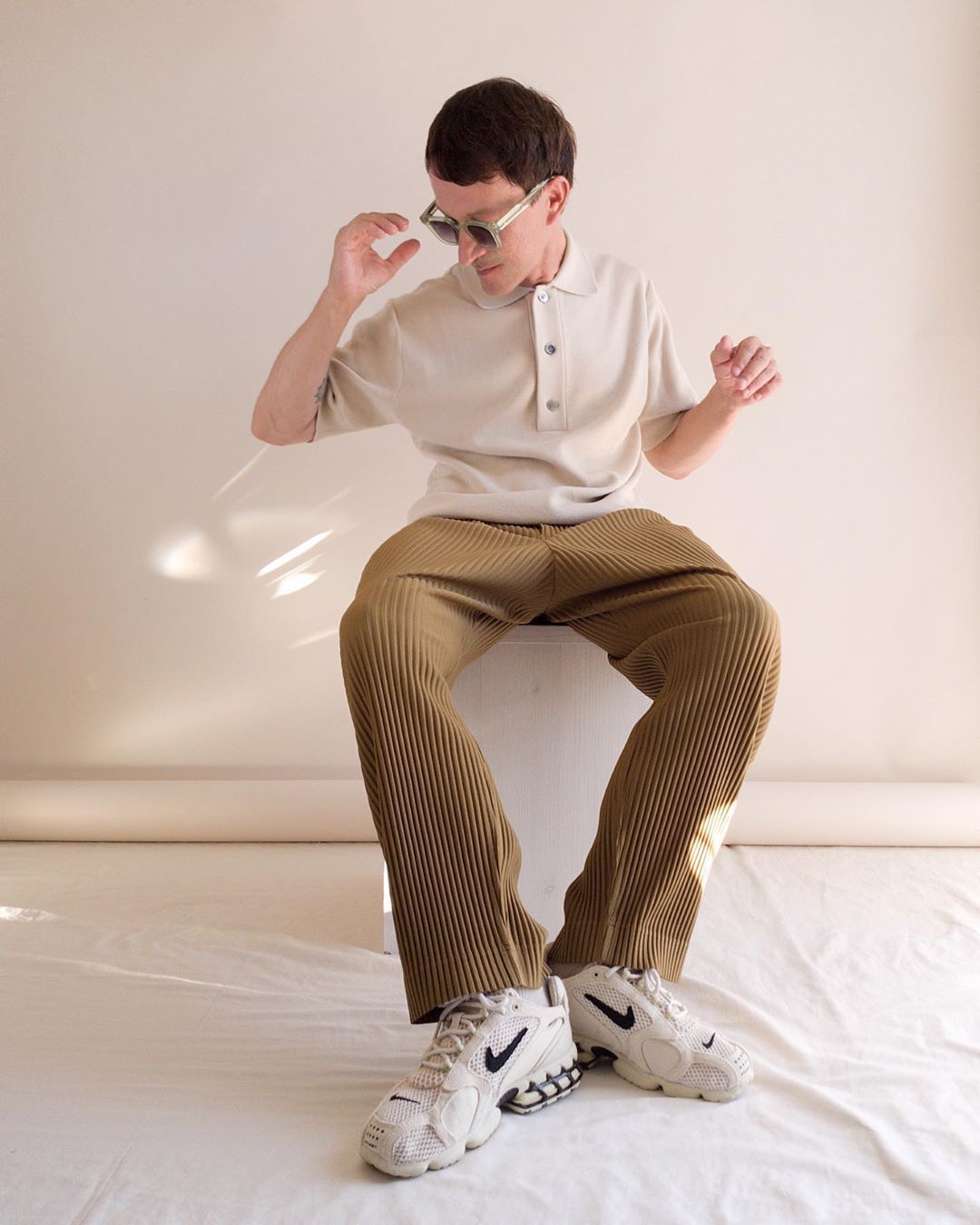 For the everyday outfits, when you dont know what to wear you will pick up this one.
BUY SIMILAR
Prada Double Match Bowling Shirt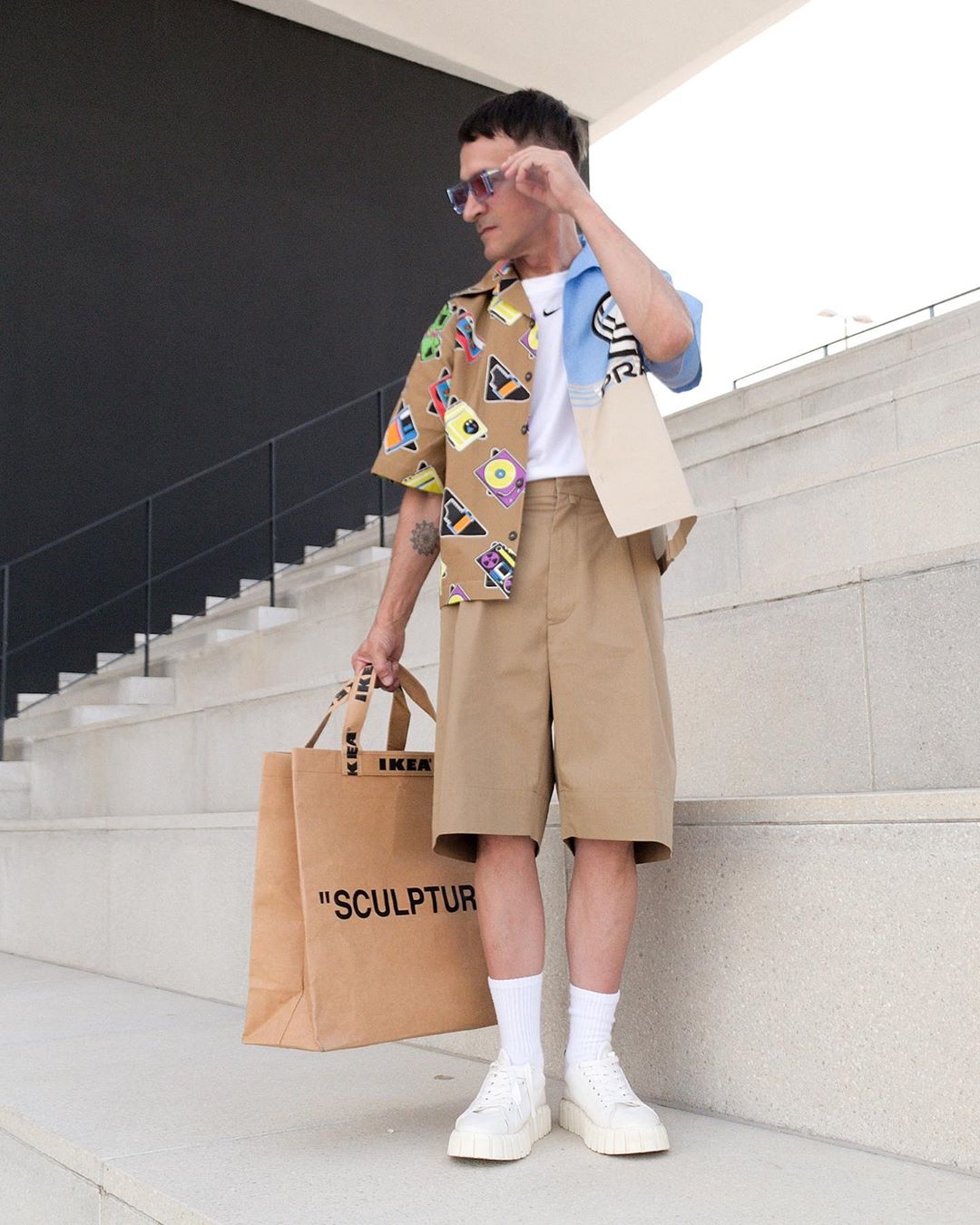 Beige and blue are probably the two best matching colours ever.
BUY SIMILAR
New Balance 327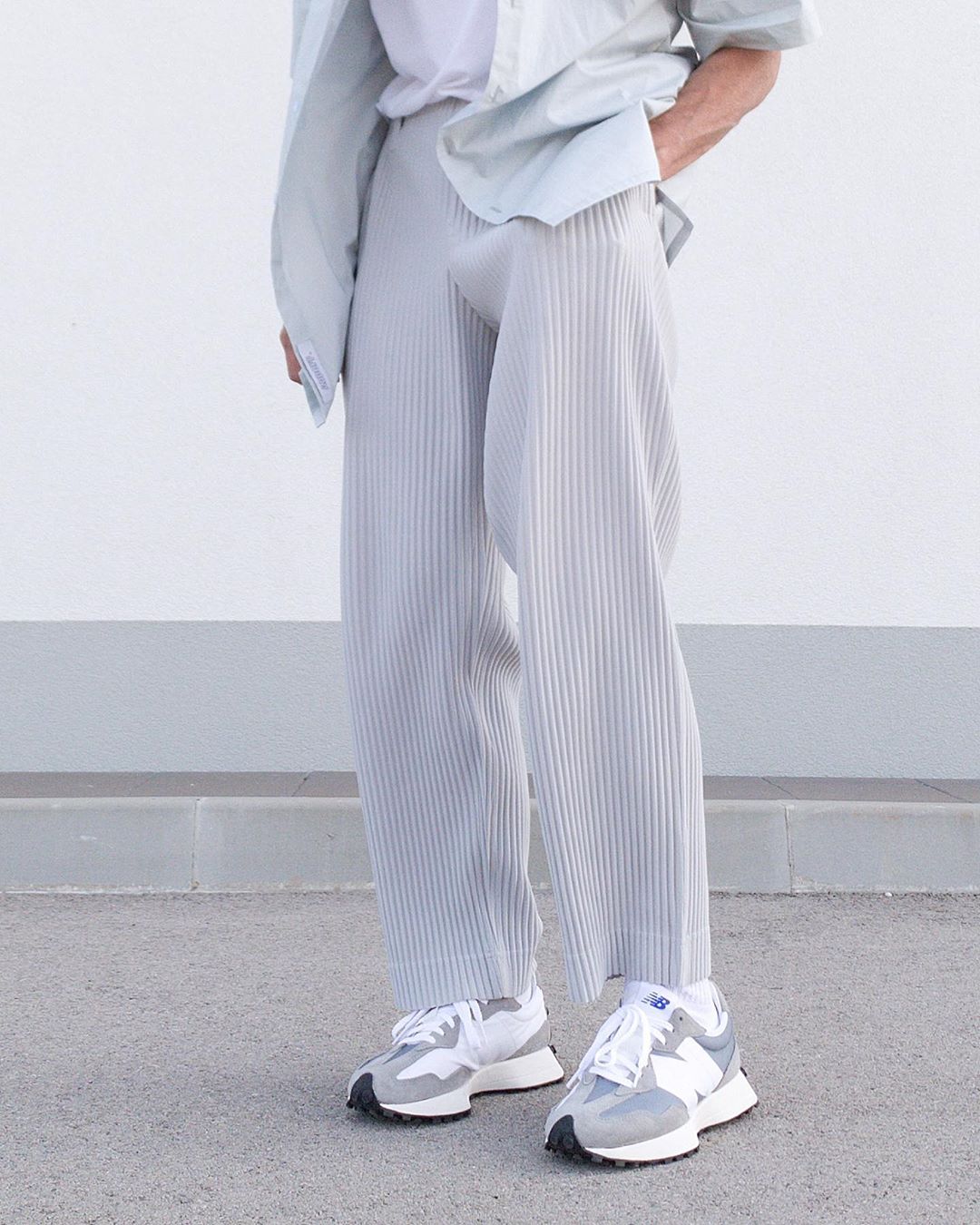 It's hard to find some sneakers which are not already overexposed, the new balance 327 deserve more success.
BUY
ADDOFF Bermuda Shorts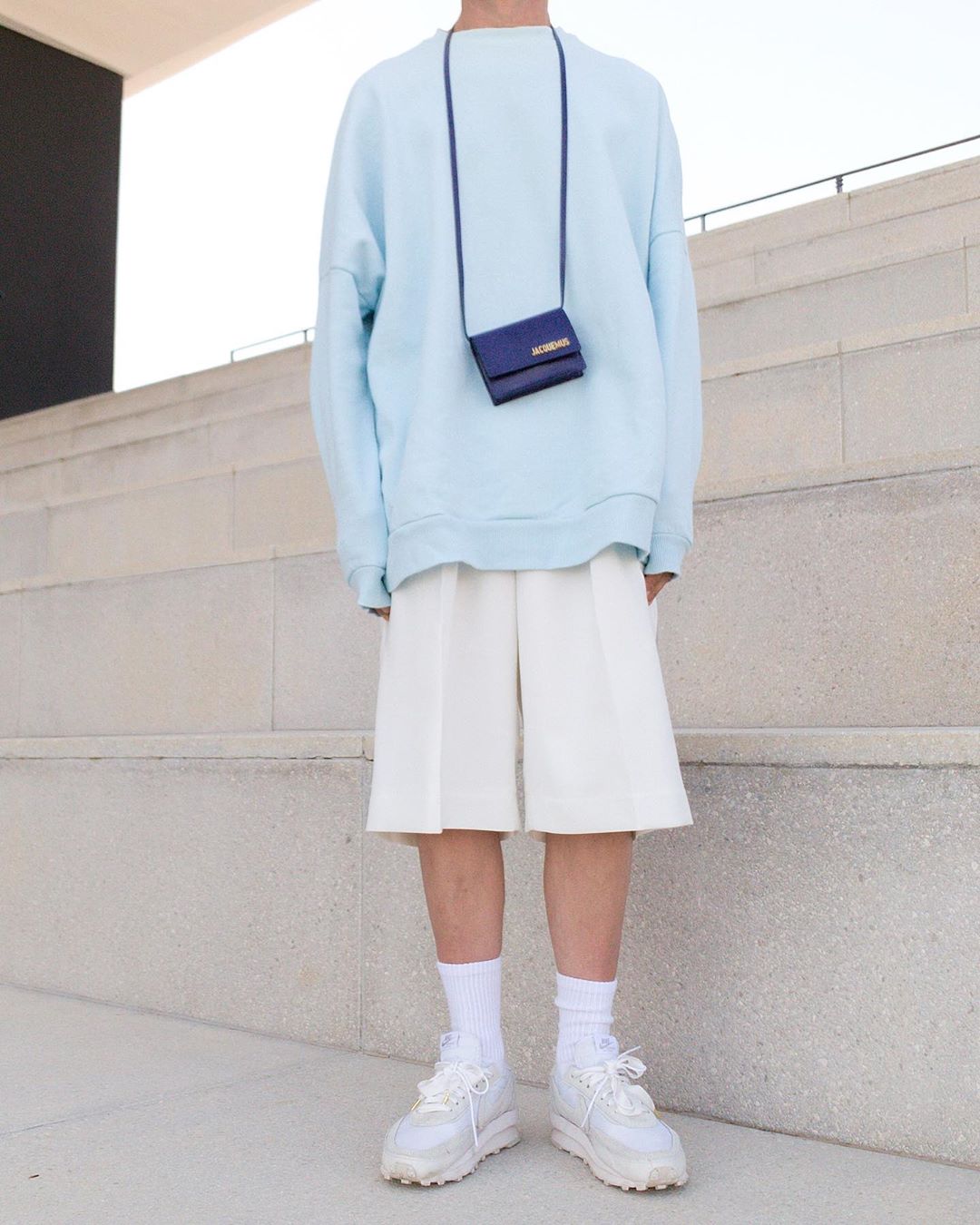 A pair of Bermuda's is a must for summer 2020, to be worn with a blazer or shirts.
BUY
Eytys Odessa Sneakers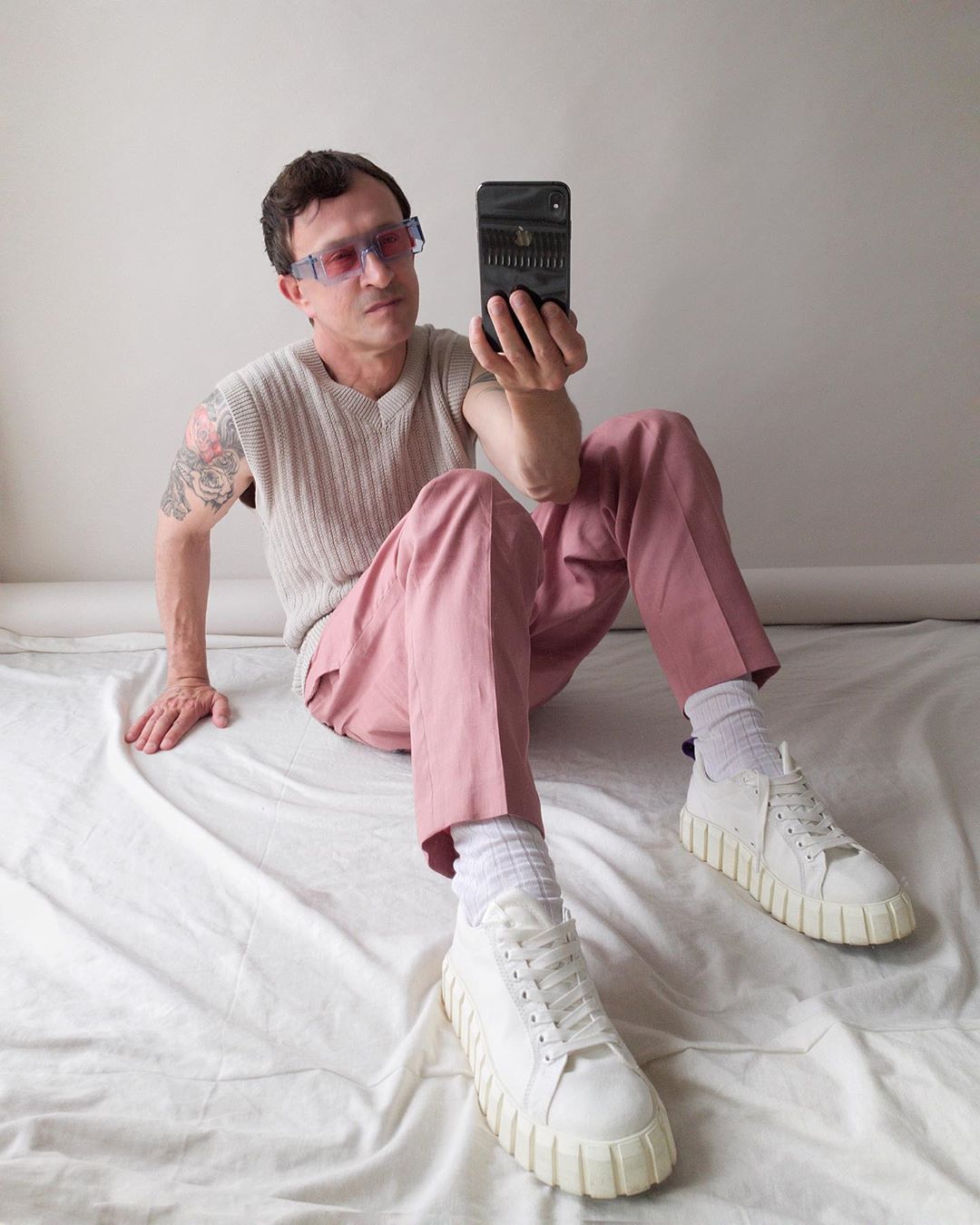 On my list mostly due the sole!
BUY
Jacquemus gradient chunky knit jumper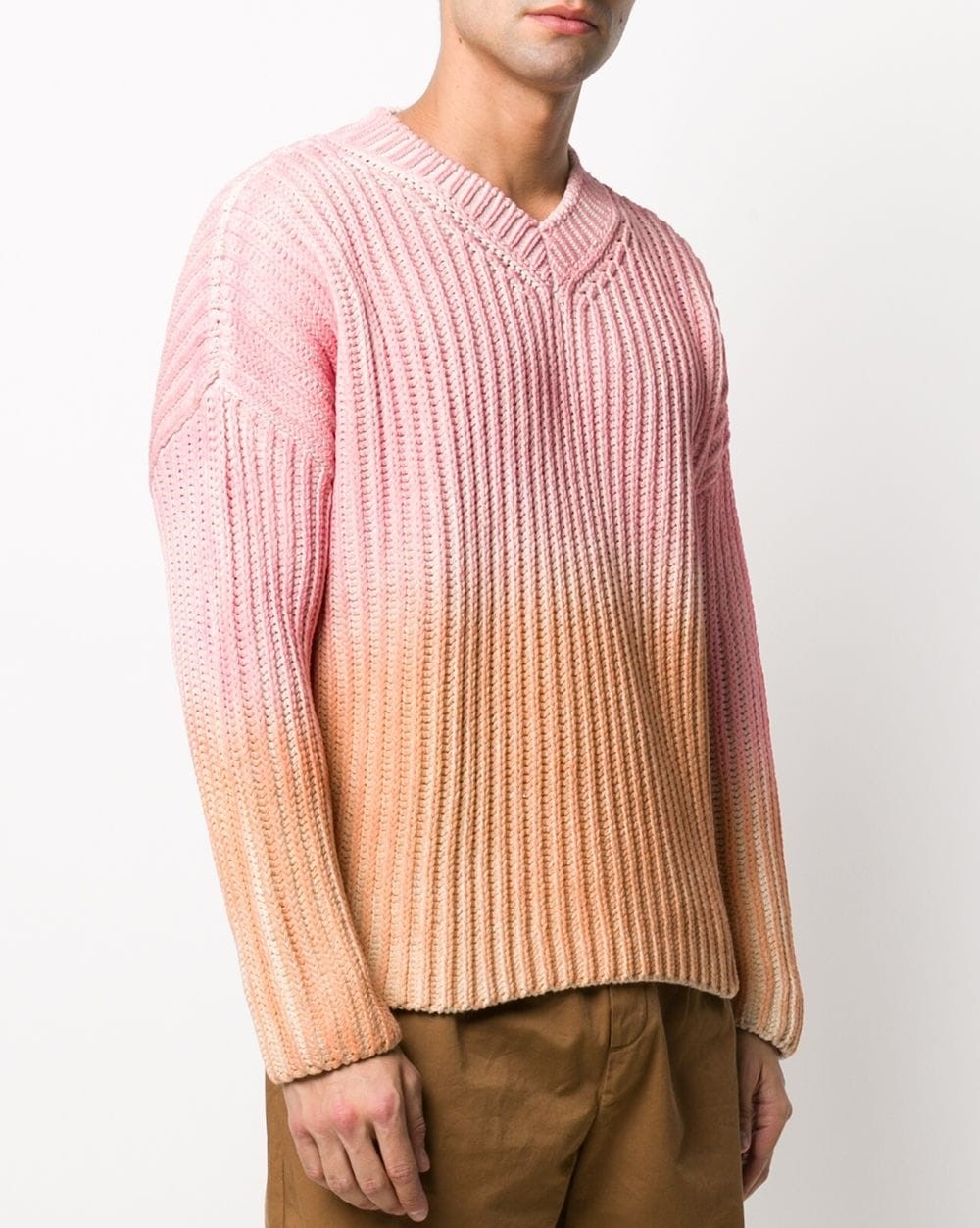 great colors from Jacquemus for some fresh summer days – nights.
BUY