Better than Rocky?
British musician Octavian called out A$AP Rocky when he posted his latest fit on Instagram. Writing in the caption, he states "Shout out Rocky but I'm best dressed."
A big statement to make, the picture that Octavian posted as evidence of his superior style saw him wear a grey-two piece suit with a white vest underneath and a pair of white Nike tailwind sneakers. The fit sees a casualwear effortlessly juxtaposed with a formal grey suit and is finished by a gold chain with a large pendant.
Let us know what you think of this look – is it a PAUSE or Skip?
SHOP Nike Air Max Tailwind IV Sneaker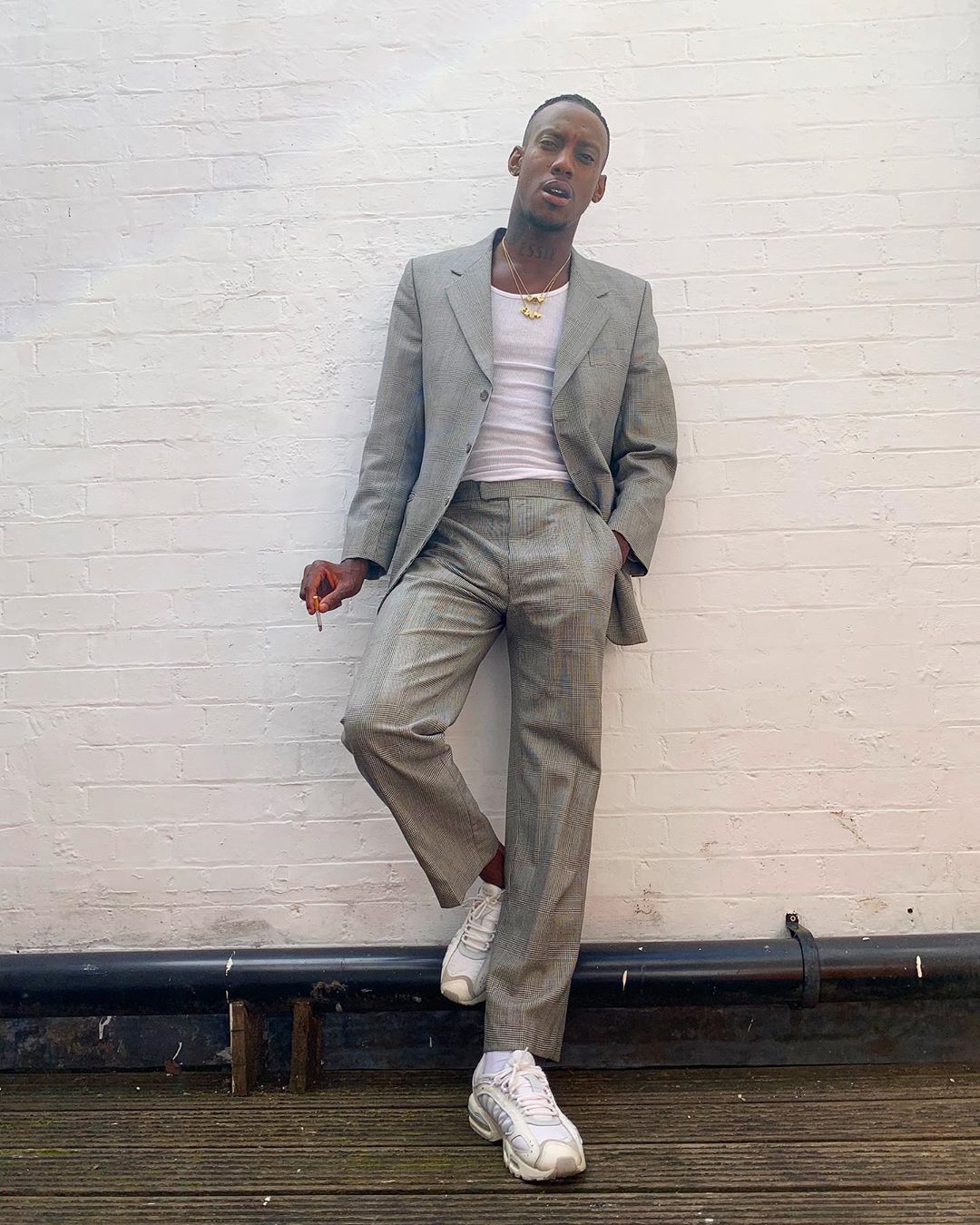 PHOTO CREDIT: @octavianessie