"4 WHAT IT'Z WORTH"
Cheryl 'Salt' James of Salt-n-Pepa has unveiled a never-seen-before poem penned to her by Tupac Shakur.
In an article for Rock the Bells, James opened up about her close relationship with the rapper, revealing they kept in touch in order to raise his spirits whilst he was incarcerated in 1995.
Dubbed '4 What It'z Worth', the poem sees Pac delve into his New York upbringing alongside touching on surviving five gunshot wounds and remaining optimistic "We can discover light within the dark," just a year prior to the 25-year old's death.
4 What It'z Worth
Am not much 4 pretty wordz and such
Cuz these dayz my pain is deep
But there is alwayz pleasure 2 be found
In timez of struggle and grief
If a tree can grow through New York concrete
Then a thugg can change his heart
If I can survive 5 deadly shotz
We can discover light within the dark
I'm sure u have had timez of misery
All of us experience hurt
But only the strong in spirit survive this wicked world
4 all it'z worth
Until the end of time, One love.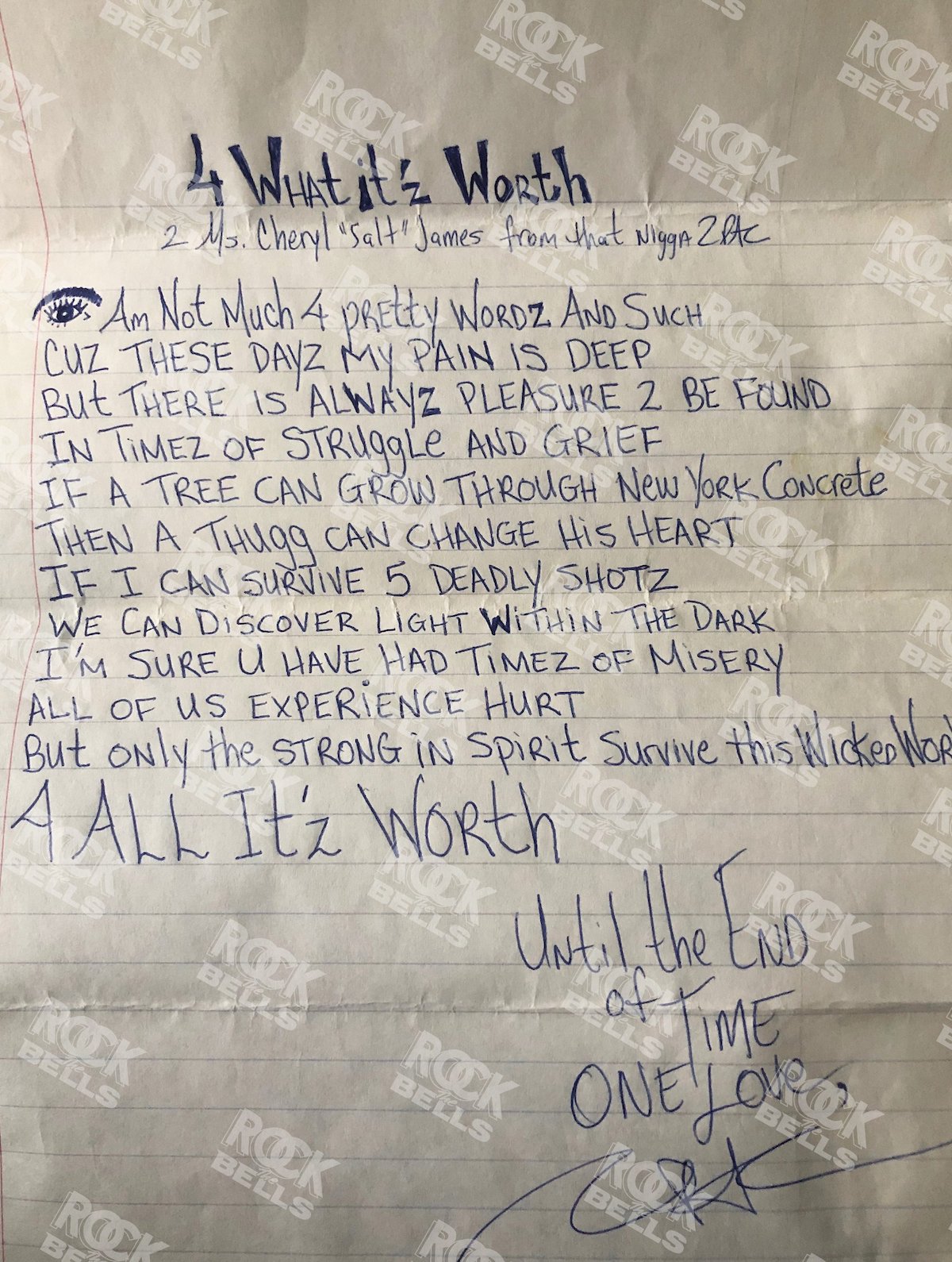 PHOTO CREDIT: Rock The Bells