"Emotion is the key ingredient to all music"
KYLE is no stranger when it comes to delivering feel-good music. Swapping his sequences of EP's for a full-length offering, his latest body of work 'See You When I am Famous!!!!!!!!!!!!' marks his fourth album to date. The west coast rapper emerged onto the scene in 2016, with a dynamic collaboration featuring Lil Yachty and since then, there hasn't been a sign of him easing down from it.
Beneath his effervescent cadence lies thought-provoking, experience-driven vulnerability, and he isn't afraid to use his artistic dexterities to show it. Entering a new phase, his new album is an attempt to define his significance and growth.  PAUSE caught up with the LA-based artiste to speak on new music, fashion, working alongside Tom Holland and his next ventures – here's what happened.
Photo Credit: Alex McDonell @alexmcdonell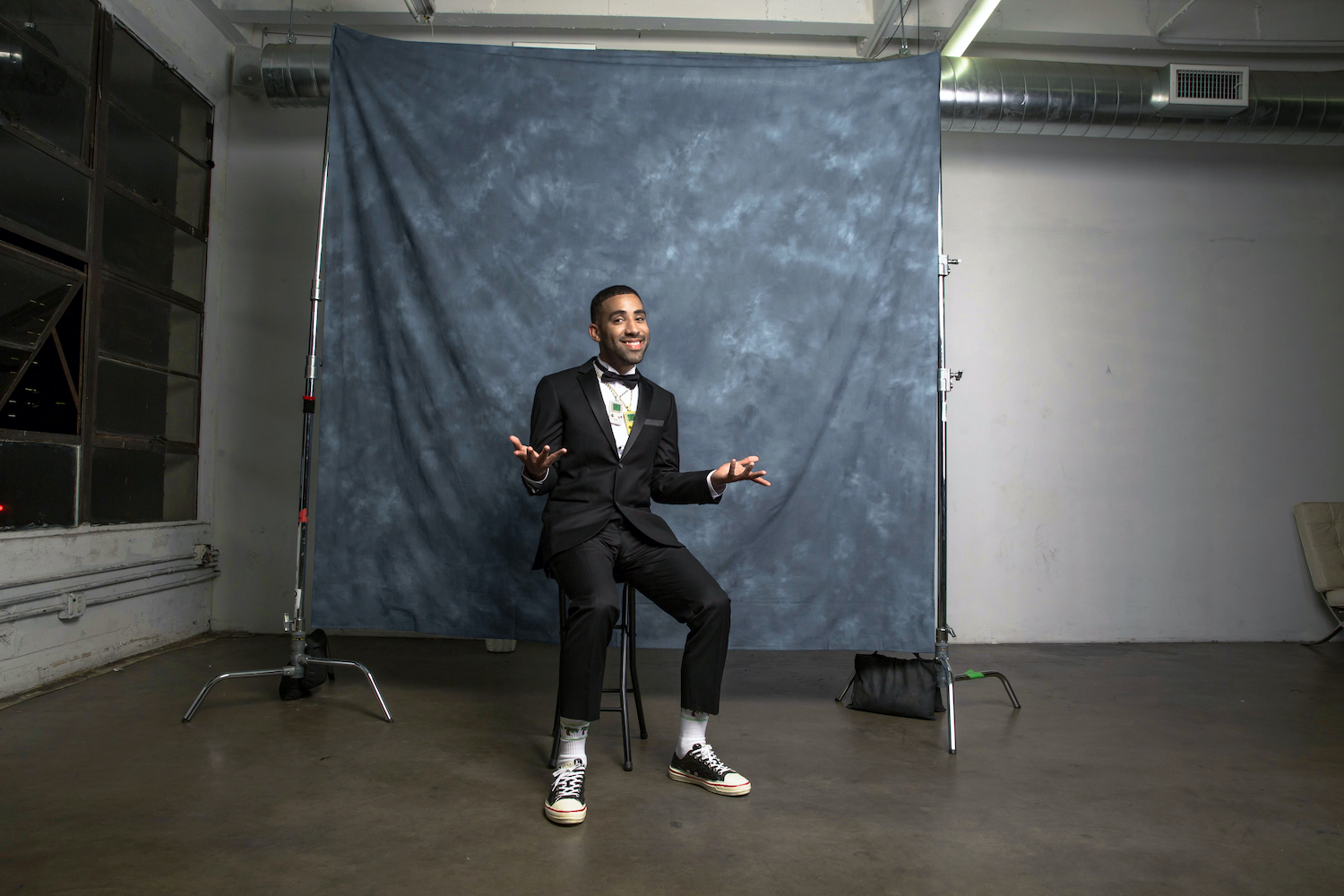 How are you holding up in Quarantine? Have you been finding yourself extra busy, especially post- See You When I am Famous!!!!!!!!!!!!?
You know what, I've been holding up pretty good in quarantine as good as anybody can, obviously that fluctuates. There are times in quarantine where you want to cry, or just enjoying being at home. It's been an up and down thing for me but as of recently, I'm doing really well with it.
I am randomly busy! When you're stuck in the house, you are only as busy as you choose to be. Lately, I've been working on as many creative projects as one can possibly work on.
Congratulations on your newest album 'See You When I am Famous!!!!!!!!!!!!'. Before we get into that, let's begin with introducing yourself. For anyone who may not know, who is KYLE?
Hey everybody, my name is KYLE. I am a musician, actor, scriptwriter, video game enthusiast and activist, some people even call me the 'mayor slayer' (if your mayor isn't doing his job, you can count on Kyle to tweet them) and an all-round nice guy. I like to help people out with my music and give them happy songs. That's my purpose on the planet.
At one glance of your catalogue, you're no stranger when it comes to enlisting feel-good collaborations. See You When I am Famous!!!!!!!!!!!! Includes appearances from Trippie Redd, Rich the Kid, K Camp, Tyga, Bryson Tiller and more. As an artist, how do you sense who's right for a particular track?
Hmm, that's a good question. Honestly, I am a fan of a lot of people. I listen to artists, not because they are the 'thing' or they're relevant in the moment, but I like to connect with artists and what they do emotionally.
I know what my emotion is in my music and then I listen to other people to try and figure out where they are at emotionally – and that's how I know how to put somebody on a song.
'Sun' for example with Bryson [Tiller], was just such a pretty song. It's pure love and it speaks about regaining warmth in a relationship. So, when I listen to Bryson Tiller, I realise he knows how to address that emotionally in the correct way.
Then I think about 'Forget' with Trippie [Redd] and I had that song done before the hook was done. The moment that beat drops, Trippie Redd is going to know what to say right after, emotionally. So, I like to address what somebody can do with their feelings and I put them onto the beat.
The album traces your transition from Ventura to Los Angeles. On the subject of feeling good, you've pretty much manifested this lifestyle for yourself. The cover art features your yearbook photograph and the title pretty much speaks for itself, could you describe the concept behind it all?
The concept behind the album is my senior portrait and quote.  When I was 17, running out of time in first period class, 'see you when I am famous', for whatever reason, that was the only thing I could think of to say to everybody in my life at that point. It's really about believing in yourself, prior to having a reason to even believe in yourself.
That's really something I wanted to connect with and talk to my fans, or any other people about. I wanted to give them my 'SuperDuperKyle' origin story to see if that could maybe help them with confidence!
*(Before being mononymously known as KYLE, the west coast rapper also went by the name SuperDuperKyle and K.I.D)
From a personal side of it, I wanted to go connect with the younger version of myself. In my own life, it was getting super difficult to believe everything was going to be okay. But the 17-year-old knew how to do that, because he put 'See you when I am famous' when he was nowhere close to even being famous. I wanted to speak to 17-year-old me and bring that back into my life today.
You're not afraid to be expressive in music and you exhibit so much personality through your lyrical prowess. If you could give a piece of advice to your younger self, what would it be?
The one thing I'd say if I could go back to the past and tell my 17-year old self is: "NOT TO TAKE IT SO SERIOUS…"
As a young musician, I took my career seriously and it obviously paid off – but I think my talent is what really carried me and not how hard I was on myself.
Looking back to February 2019, you took to Instagram to announce your social media break in order to finish the album. You also stated that you were going to chase your dreams and reconnect with the K.I.D in you. Mission complete?
That mission is complete. I think the track-listing of the album is special to me because that is the story that it tells.
Starting off, there's a starry-eyed kid that gets the money (Money Now ft. Tyga and Johnny Yukon), the girls (Girls ft. Rico Nasty) the success but loses all of his relationships in the process (Over it) and has to accept that (What It Is). But then, it comes to an end with him just rapping with his childhood friend going back and forth on verses, like old times. (A Message from Mr. Man) That shows him arriving at the younger version of himself. (Mr. Man and K.i.D)
What would you say your favourite song off the album is?
Jheeze, that is hard. It changes every day. It was 'Bouncing' at one time, then 'YES!', then it was 'Money Now', ah that's difficult. I'll say… 'What It Is'.
With closer inspection of the album cover, did you really rock a duo of Game-Boy console iced out necklaces?
*chuckles* umm, nah. Those are photoshopped. If I would've had the Gameboy ice back in the day, I would've already been on.
Fire hairstyle btw, (pun intended)! Would it be cheesy to say you really do have a 'super-duper' style? What would you say your favourite fashion brand is to rock and why?
My favourite fashion brand currently is capitol. It's because it's the two cultures I feel like I'm influenced by the most. I grew up on anime and I have Japanese family, beach southern California culture. I grew up on the beach. Capitol is a Japanese brand that focuses on American surf culture. It was made for me. Its everything I love in one fashion brand.
Your style has always been quite quirky, from K.I.D to SUPERDUPERKYLE or simply just as KYLE, have you ever looked back at an outfit and thought "what on earth was I thinking???"
OH F**** YEAH! There's a couple of things I look back on and think 'Goddamn'. There'd be things I'd rock on stage from back in the day and I look back and think 'I don't give a f***'. And even my hair was crazy. I'm talking about, where was the self-love?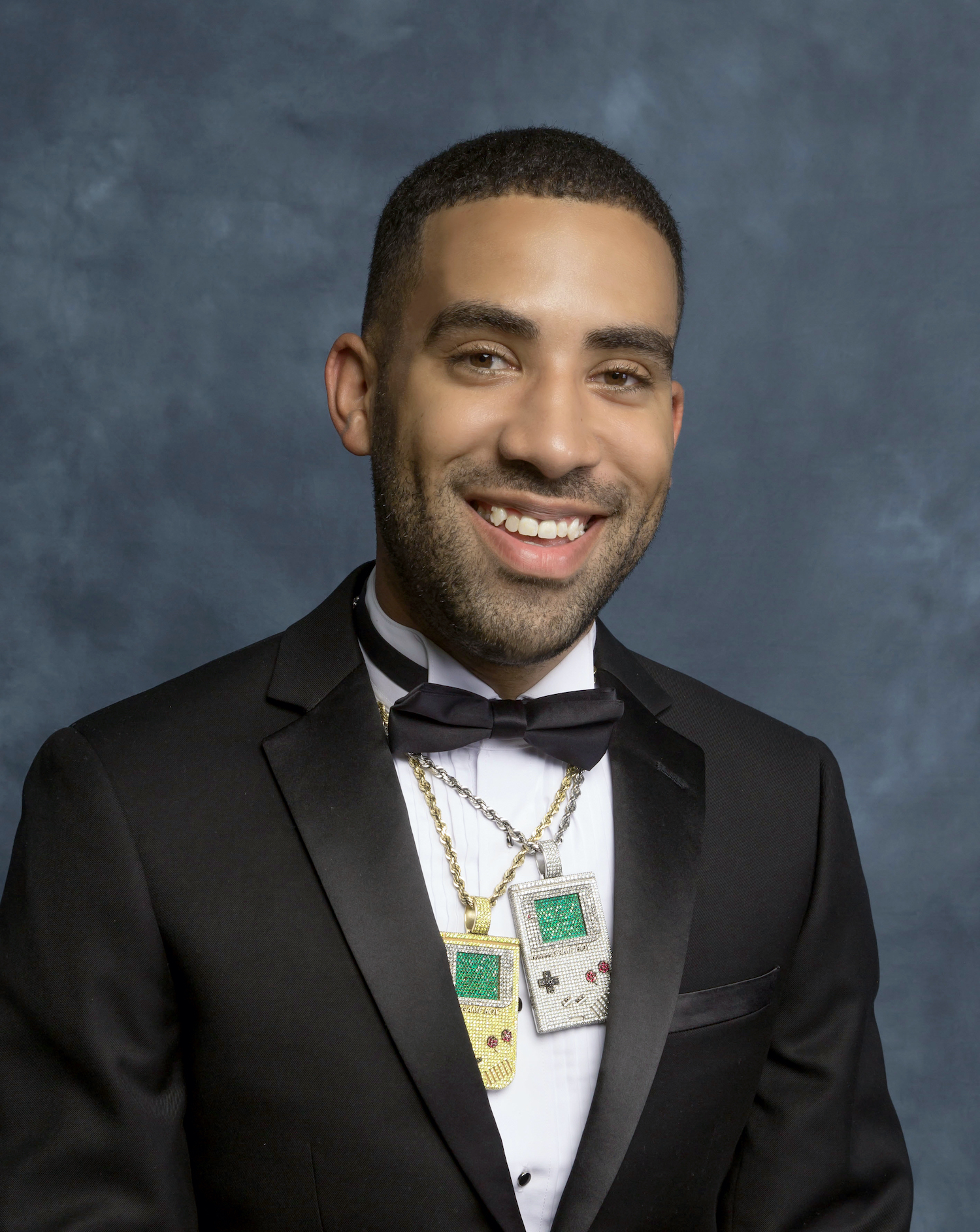 Do you feel as if your sense of style has transitioned since becoming famous?
You know what, I've gotten more comfortable. The more you learn about fashion, its high levels of expressing yourself and I think I have the same style, it has just elevated.
Growing up, who did you look up to, fashion and music wise?
The first person I saw dressing a certain way and I was like: "I NEED TO DRESS LIKE THAT TO BE COOL" was for sure, Kid Cudi. He has the sickest clothes, then obviously Kanye West too. I always thought he looked cool. Kid Cudi is my biggest influence in both of those fields, he's unquestionably the coolest person. That's like, once-in-a-generation coolness.
Is fame everything you thought it would be?
Hmm, that's a good question. I'm going to say yes and no. There are so many things about being famous that I expected, in a good way. And then there's a lot of things about being famous that I thought was exactly going to be like in a bad way. Then, there are things that you don't even think of with being famous. It's confusing.
And finally, what does the future of KYLE have in store?
A bunch of film and television stuff. That has sort of been my next real focus. Trying to invest as much time as I can by harnessing my talents as a film maker. I'm working on a Russo brothers film featuring Tom Holland. (NO BIG DEAL!)
I've also produced an animation show called Sugar and Toys which has been renewed for season 2, working on another animated series with Carl Jones who created Boondocks and I'm getting ready to write and direct a film called 'See you when I'm famous!!!', which is going to be the origin story of me on screen.