Holiday essentials.
As travel restrictions start to loosen around the world, the stresses of 2020 can finally be relieved with a relaxing summer holiday. Adapting your style to suit a warmer climate can be difficult, especially as the inability to layer items means relying more on statement items to create an impactful outfit. To help with this conundrum, we have created a guide of style inspiration for this summer holiday season.
Broken down into three trends that have been pertinent this season, we have selected the strongest outfits that incorporate pastel hues, casual suiting and standout shirts. With shopping options for all three styles, we ensure that you are ready to holiday in style!
See the PAUSE guide to summer holiday dressing below!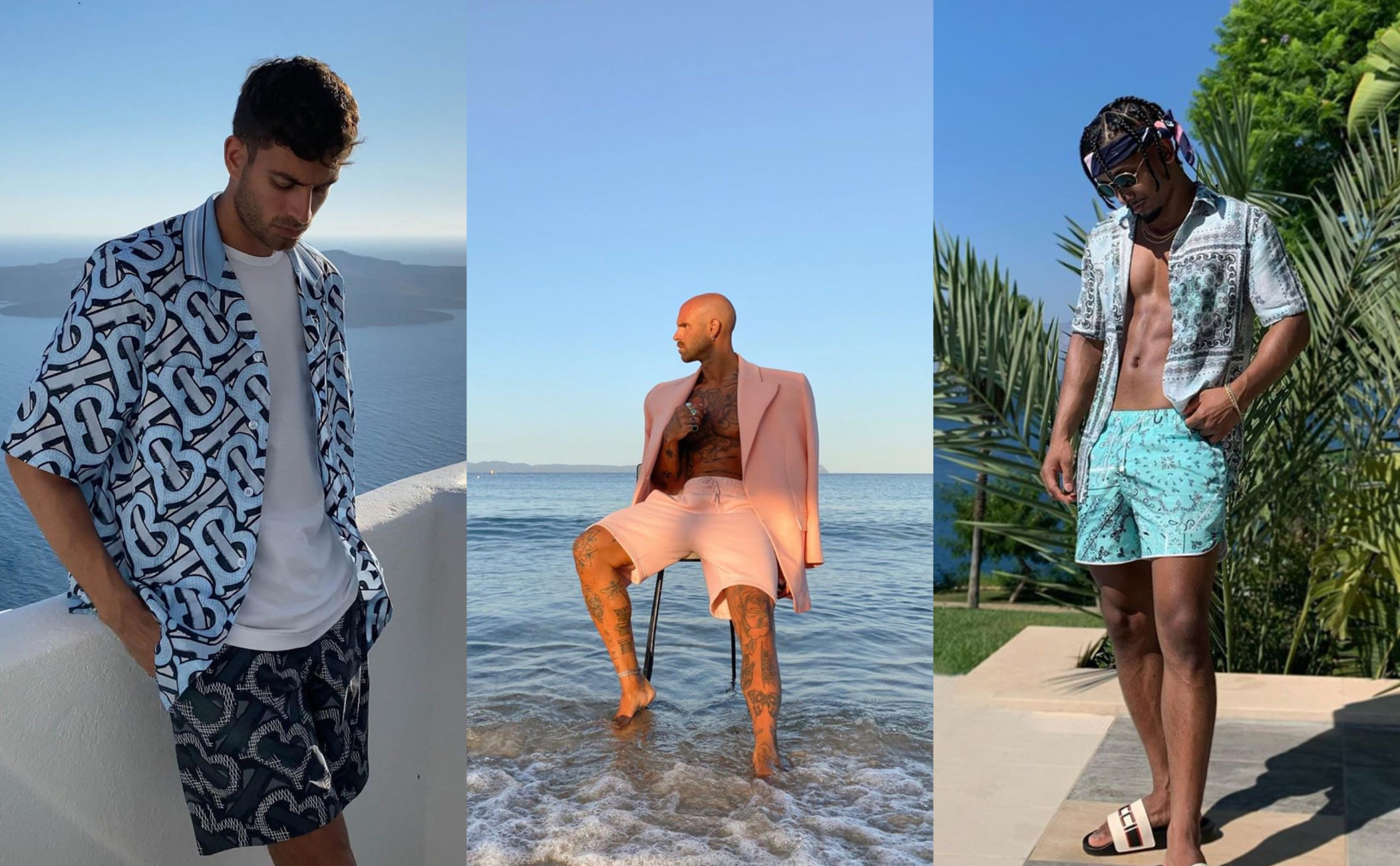 Casual Tailoring.
Fashion has taken a general turn towards more formal, traditional menswear codes and one of the results of this is a surge in the popularity of suiting. Not a style usually associated with the hot weather, wearing suits with bright tones, oversized fits and without a shirt underneath allows for the style to be incorporated into your summer wardrobe. It is time to really get creative with how you can wear a suit, we are loving seeing people match their blazers with a pair of shorts or sneakers to create a more casual and experimental look.
Standout Shirts.
With hot weather minimising the scope for layering, a standout shirt is an essential item in a summer outfit that creates a statement on its own. Labels such as Casablanca and Prada have become synonymous with the colourful graphics and light fabrics that make the perfect summer shirt, often creating variations with a camp collar for a sophisticated touch. Designer labels are not the only way to make a statement, however, vintage shops are often stacked with wild shirt options and old bowling shirts often have a great fit.
Pastel Tones.
Often mirroring the hues that a sunset exudes, pastel-coloured outfits marry perfectly with any beachfront setting. The low saturation tones will not only keep you cool in hot weather but provide your looks with a soft touch. Whether you choose to mix, match and layer various shades, as some of our chosen outfits have, or use pastel-coloured garments as your statement piece, these colours will help you merge into a peaceful summer setting.
More Summer Holiday Styles: