The charitable partnership is available for one month only.
After weeks of online speculation, Travis Scott has finally confirmed his latest collaborative venture.
The Houston-bred rapper is no stranger when it comes to joining forces with brands he openly loves. First, it was Reece Puffs and now his very own 'Cactus Jack Meal' with fast-food capital McDonald's.
Scott is indeed the first celebrity to receive their own McDonald's meal since 1992, the last one being when Michael Jordan launched the 'McJordan' 28 years ago.
According to sources, "I couldn't be more excited to bring the Cactus Jack x McDonald's collaboration to life," Scott said of his new meal. "We are bringing together two iconic worlds. Including a charitable component was key for me, and I can't wait for people to see what we have in store."
Priced at just £4.50, the meal includes a Quarter Pounder with cheese, bacon and lettuce, fries with BBQ sauce, and a sprite. The collaboration will support charities during its month-long period on the menu.
Scott also took to Instagram with a screenshot taken from the Gatti Music Video featuring Pop Smoke where the two are seen flexing with McDonald's. The caption read: "We can be gang if u like ketchup like me. Lol"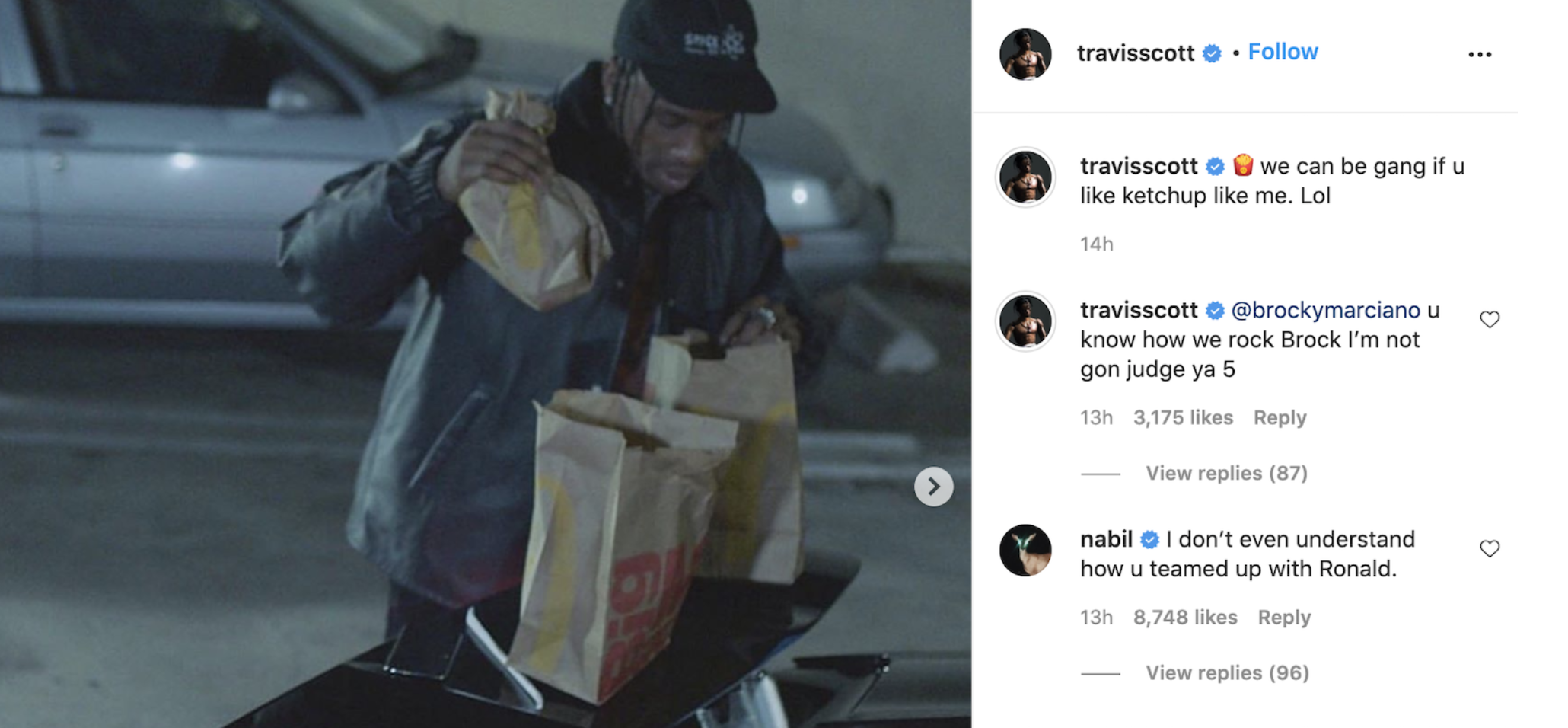 Will you be heading towards the golden arches in the coming weeks for your very own Cactus Jack meal?